Author: Xie Ruxin
Recently, NIO has made considerable price cuts for the ES6 and ES8 models, with a certain degree of discount for the ES7 as well. According to the latest promotional plan, the maximum discount for ES6 and ES8 is over 100,000 yuan, and users who pay in full also enjoy a discount ranging from 3,000 to 5,000 yuan. However, it is understood that the above incentives are not universal, and only certain models with long inventory times and optional configurations are eligible.
On the surface, it is reasonable for NIO to increase its incentives and quickly clear out the first-generation ES6 and ES8 since it is the time for NIO to switch to the first and second-generation platforms, which is a win-win situation for the manufacturer and consumers. However, such a significant price cut indicates that NIO has encountered some obstacles recently. Data shows that NIO delivered 8,506 vehicles in January 2023, down by 46.2% month-on-month and 11.9% year-on-year.
In fact, major new energy vehicle companies have been hit to varying degrees since the beginning of 2023. In the January sales data released by various new energy vehicle companies, NIO, XPeng, Aiways, Jekor, Lingpai, NETA, and Wanjie all experienced a significant month-on-month decline. In other words, everyone encountered Waterloo in the first battle of 2023. Therefore, some car companies are considering incentive policies in an attempt to salvage the situation in the first quarter.
What is the reason for the general decline in January sales? It can be said that the consumer boom has not yet arrived right after the Spring Festival, or the withdrawal of national subsidies or Tesla's price reduction has affected the order volume of domestic new energy vehicle companies. However, Tesla's price reduction before the year has not yet been reflected in sales. Data shows that Tesla's insurance volume in January was 25,687 vehicles, down 57.07% year-on-year and 53.96% month-on-month. Therefore, the above may not be the real reason for the cooling of major new energy vehicle companies.
In my opinion, to find the answer, we still need to pay attention to the changes in the market share of the new energy vehicle market. According to the January vehicle sales forecast previously released by the China Passenger Car Association, the sales of new energy vehicles will be around 360,000 units, with an increase of 1.8% year-on-year. From the data, the growth rate of the new energy vehicle market in 2023 may further slow down, which means that this year's cake may not be larger than last year's. On the other hand, BYD has quickly risen and now occupies nearly 40% of the new energy market, and its momentum of growth is still very strong. With the growth of one offsetting the decline of another, the cake left for other car companies may be even smaller, and the pressure continues to increase.#
According to conventional means, competition leads to greater volumes and lower prices to retain customers. However, observant friends must have noticed that this tactic is becoming less effective. Some models may seem to have a price advantage after official price reductions, but their overall cost-effectiveness is still inferior to that of competing products, resulting in a lessening of brand value, and an embarrassing situation where profit margins cannot be maintained. Therefore, car companies are faced with fewer options. Whoever can better control comprehensive costs in research and development, manufacturing, supply chains, marketing, and other aspects will have a better chance of seizing the initiative in an increasingly fierce competition.
In 2023, it will be a challenging period for all new car manufacturers. In view of such a situation, some car companies have displayed a daring spirit of fighting to the last.
Jiangming Zhu, Chairman of Leapmotor, admitted that electric vehicles may occupy half of the market in the future, and if Leapmotor's sales stay at 100,000 vehicles, the possibility of elimination will be quite high. In February this year, the upgraded version of the Leapmotor C11 will be launched, and a new model is expected to be unveiled simultaneously, which may boost Leapmotor's sales volume and help it achieve the goal of turning a gross profit in 2023 and achieving a balance of payments in 2025.
In He XPeng's view, CEO of Xpeng Motors, both the G9 and P7 are very successful products, and current sales decline is only temporary. The new P7 model will be launched this year, and coupled with the appointment of Ms. Wang Fengying, former CEO of Great Wall Motor, as the new President of Xpeng Motors, reflects He XPeng's determination to regain sales. In He XPeng's own words from an internal memo, the vast majority of current automakers will be eliminated in the upcoming elimination match, and Xpeng has no retreat and must forge ahead.
Compared with Xpeng Motors, NIO and IDEALs situations are relatively optimistic. Both companies have smoothly upgraded from first to second generation platforms. NIO's ES7, ET7, and ET5 sales and deliveries are steadily increasing, while IDEALs L9 and L8 have been favored by many household consumers, and L9 has been ranked first among all car companies in terms of deliveries in January. The subsequent models L7, L6, and L5 also have the potential to further capture the market."`markdown

Halfway through the question industry, although there is still a long way to go to profitability, its revenue has grown significantly. Huawei's empowerment has raised the upper limit of the intelligence of the cars under the Question brand, and the starting point of the extended range has also ensured the brand's lower limit.
Recently, Voyah Auto increased its registered capital from RMB 2.61 billion to about RMB 3.085 billion, with new shareholders including BoC Financial Asset Investment Co., Ltd., ICBC Financial Asset Investment Co., Ltd., and Jiangxi Ganfeng Lithium Co., Ltd. Lu Fang, CEO of Voyah Auto, pointed out that in 2023, the company needs to solve three key issues: brand awareness, sales experience and service experience. This year, Voyah Auto will be listed, with sedan, SUV and MPV, and the product line will become relatively complete, and sales may improve.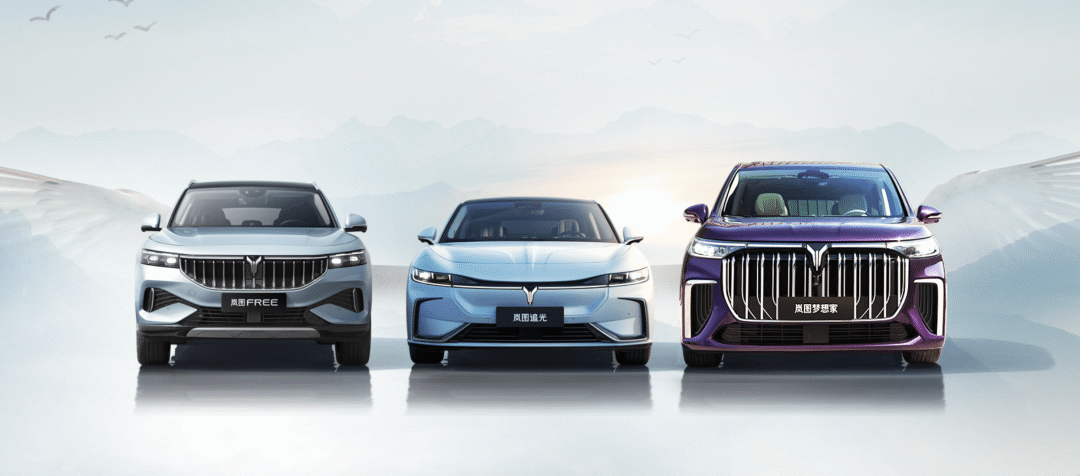 For consumers, the intensification of competition between car companies has accelerated their pace of improving their own products. There will be many new models this year, and people's choices have become more abundant. For car companies, the current new energy brand pattern is still unstable, and everyone is walking on thin ice. How to hold their own position has become an important issue for them in 2023.
"`
This article is a translation by ChatGPT of a Chinese report from 42HOW. If you have any questions about it, please email bd@42how.com.