Article by | Zhang Ruichen
Editor | Wu Xianzhi
On January 18, 2023, two pictures claimed to be of Xiaomi's first car were exposed on the internet.
Xiaomi's first car will be a mid-size fastback sedan (internally dubbed "Modena"), based on a three-electric system and intelligent driving technology. Two different versions will be launched, one with a laser radar and the other without, similar to the Ideal Pro and Max versions based on the test car in the exposure pictures.
Interestingly, one of the pictures shows that the driver of the test car seems to be Lei Jun, the founder of Xiaomi.
It is reported that the exposed photos were taken during the winter testing of Xiaomi's car in Inner Mongolia, where the company does extreme cold testing and calibration to optimize the car's battery performance in cold conditions and snow driving.
According to the information previously announced by Xiaomi, the company plans to offer two configurations, one with a laser radar and one without, with a price range of 100,000 to 3 million yuan. The lower-end model is planned to use a 400V voltage platform and BYD's lithium iron phosphate blade battery, while the higher-end model is planned to use an 800V high voltage platform and NINGDE TIMES' latest triathlon battery.
The new car is expected to be released as early as this year and the plan to achieve mass production in 2024 remains unchanged. The release of the test car at this stage is actually in line with normal procedures, as there were some concerns at the end of last year that Xiaomi's progress in car-making was not smooth. It now appears that everything is still under Xiaomi's control.
In March 2021, Xiaomi announced the start of car-making, and at the press conference, Lei Jun proclaimed: "This is my last start-up, and I will bet everything on it to fight for Xiaomi's car." At that time, the new energy vehicle market was still a blue ocean.
As of now, Xiaomi's accumulated R&D investment in cars has exceeded 5 billion yuan, and the size of Xiaomi's car R&D team has surpassed 1,800 people. In the third quarter of 2022 alone, the company's employee compensation expenditure was around 200 million yuan higher than in the second quarter, demonstrating Xiaomi's determination to enter the car industry.
Xiaomi has now developed a business system including intelligent smartphones, smart homes, and smart offices, as well as a multi-dimensional intelligent ecosystem. With the integration of Xiaomi Smart Cars, it will achieve a more comprehensive intelligent ecological chain. Although Xiaomi's automobile manufacturing business is not highly regarded in the industry, Lei Jun, the CEO of Xiaomi, states that "if our peers are doing it, and we don't do it, Xiaomi will be left behind."
According to confirmed information, Xiaomi's automobiles will focus on intelligence, specifically self-driving technology, in order to pave the way for a fully intelligent ecosystem.
Entering 2023, as the second half of the competition in the new energy market unfolds, Xiaomi's intelligent self-driving technology will enhance its competitive power in the crowded market. Therefore, the first product of Xiaomi automobile must achieve a breakthrough victory with its self-driving technology.
Since June 2021, Xiaomi, focusing on self-driving technology, has invested in multiple upstream and downstream enterprises such as leading domestic LIDAR technology provider Hesai, sesame intelligent, which produces auto-driving calculation chips and platforms, DeepMotion which focuses on high-precision map and location technology, as well as power battery companies such as Ningde Times, BYD, and Hive Energy.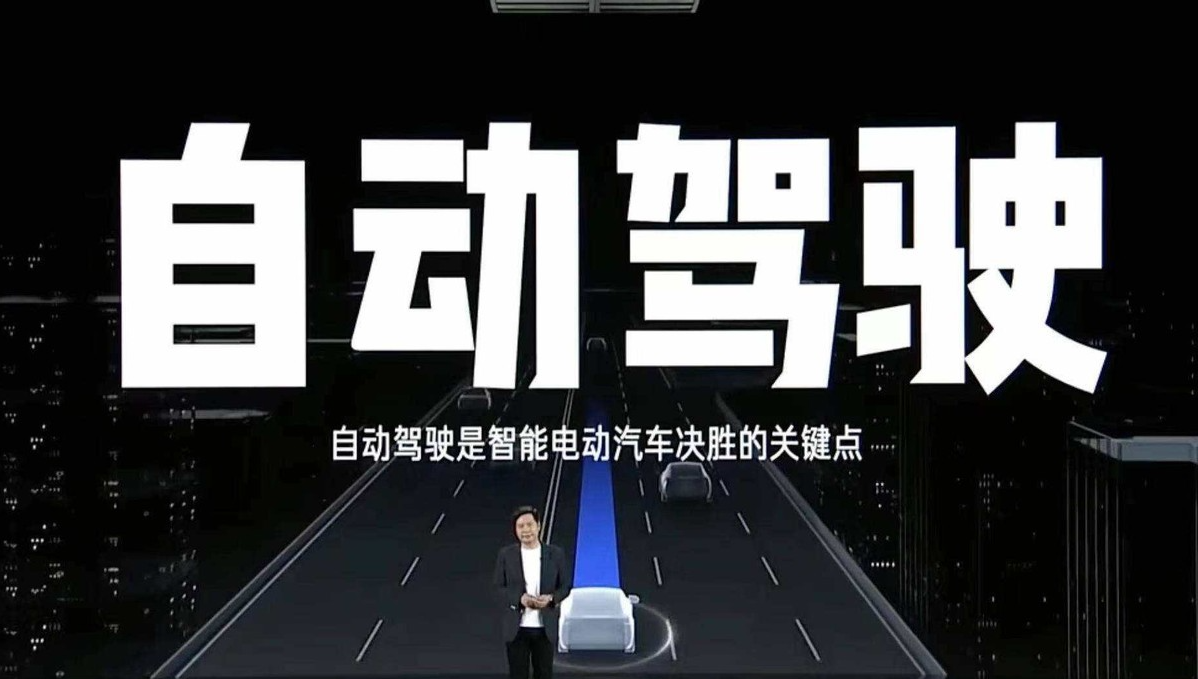 Xiaomi has completed and confirmed, in the form of a video released in August 2022, thirty automatic driving related functions, including unprotected automatic navigation, pedestrian crosswalk priority, autonomous valet parking, continuous automatic downhill driving, and automatic robotic arm charging.
One foot of Xiaomi's automobile has successfully entered the autonomous driving field.
Conclusion
2023 will be a crucial year for Xiaomi's automobile manufacturing business. By releasing spy shots of its first model at the beginning of the year, Xiaomi aims to fortify the morale of its troops, while also indicating that it will continue to accelerate its progress in new energy vehicles. With diverse new energy automobile products, the reduction of government subsidies, and limited time, the pressure on Xiaomi's automobile manufacturing business is significant. Despite all the hype, if the final product lacks appeal, consumers may not be satisfied.# 这是一篇Markdown文本
这是一篇粗体文本,也可以使用下划线来表示。
这是一个链接,也可以使用<a>标签进行表示。
在Markdown中,换行通常需要在行尾添加两个空格。
这是一个有序列表
使用数字加英文句点来表示
以下是一段代码:
print("Hello World")

这是一张图片:
这是一段键盘输入.
这是一个表格:
以上是一篇Markdown文本。
This article is a translation by ChatGPT of a Chinese report from 42HOW. If you have any questions about it, please email bd@42how.com.