Author: Doraemon
Blades are spears, DM-i is shields, BYD has secured the "first place" throne for 2022.
Recently, BYD released its 2022 sales data, with a total sales volume of 1.869 million, a year-on-year increase of 152.5%. Among them, the cumulative sales of pure electric vehicles were 911,000, and the cumulative sales of plug-in hybrid models were 946,000.
From the beginning of the year to the end, BYD surpassed FAW-Volkswagen and claimed the annual sales champion.
According to data from CPCA, BYD's narrow passenger car sales in 2022 reached 1.805 million, surpassing FAW-Volkswagen's 1.779 million, ending the history of joint venture brands dominating the sales chart for nearly 40 years.
Unexpected, but reasonable.
FAW-Volkswagen, which has won the domestic passenger car market sales crown for three consecutive years, was pushed to the corner by Chinese domestic brands led by BYD. FAW-Volkswagen, as a traditional automaker, still depends on fossil fuel vehicles for almost 96% of its sales, while BYD is 100% new energy vehicles. When the representatives of these two eras switch roles, it seems to declare that the golden age of fossil fuel vehicles has passed.
Not just one domestic brand, many automobile manufacturers achieved overtaking by relying on new energy in 2022. However, the sales champion still belongs to BYD.
As an old car manufacturer founded in 1995, BYD has always been known for its cost-effective cars. However, after announcing the cessation of the production of fossil fuel vehicles, the DM-i super hybrid technology has undergone four generations of evolution, achieving a major breakthrough in performance in the plug-in hybrid field. Since then, BYD has made great progress, achieving great success in sales, product coverage, and profits.
End.# Here are some data: In the TOP10 sedan sales ranking in December 2022, BYD accounts for 3 models. Among them, the BYD Han sold 29,827 units, the BYD Qin sold 26,206 units, and the BYD Dolphin sold 26,048 units. It is worth mentioning that the Qin achieved good results with a cumulative sales of 341,943 units throughout the year. BYD's new energy vehicle lineup is blooming everywhere, and each one can "fight".
Now let's look at the SUV lineup: In the TOP10 SUV sales ranking in December 2022, BYD also occupies three seats. Among them, the best-selling model, the Song, has sold a total of 70,269 units and has won the top spot with a crushing attitude. Its sales volume is even greater than the combined sales of the second and third place models. The single-model sales record created by the BYD Song is unprecedented, and it is far ahead of its competitors.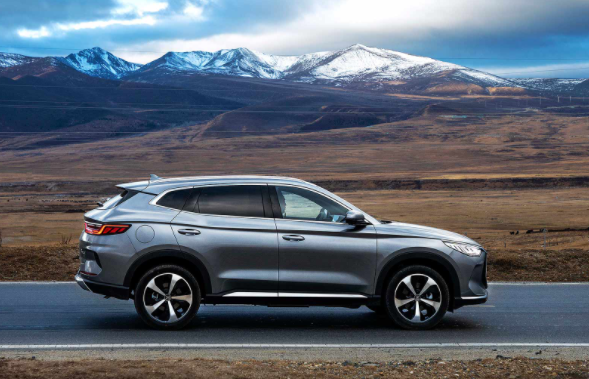 In addition, the BYD Yuan PLUS and BYD Tang also have almost the same hot performance in their respective sub-markets. If you think carefully, the layout of BYD's models is like an impenetrable copper wall and iron wall in the new energy vehicle market. Coupled with BYD's full compliance with the fundamental needs of the market in terms of brand pricing and product tuning, it has caught up with the fast development of the new energy vehicle market.
How to correctly evaluate BYD?
In 2022 with the impact of the epidemic, chip shortage, the substantial increase in the price of raw materials for power batteries, and the reduction of government subsidies, black swans and gray rhinos have attacked simultaneously. However, it is in such a background that BYD has achieved a significant increase in sales.
So, how should we correctly evaluate BYD's performance in 2022?
The pricing of most BYD models is within 300,000 yuan, and most models are concentrated between 150,000 and 250,000 yuan. In this price range, there are many users, and BYD uses a dense product array. Whether it is the royal series of vehicles such as Qin, Tang, Han, Song, and Yuan, or the marine series of vehicles such as Sea Lion, Dolphin, and Destroyer, BYD attacks comprehensively with low-priced and high-performance vehicles, covering various sub-markets and ensuring that each new car can enter the top tier of sub-markets."`md
This leads to that, that leads to this. While boosting its own sales, it also weakens the strength of its rivals.
It's not an exaggeration to say that BYD, with its strong product capability and complete reserve upstream industry chain, can achieve "self-reliance" and is therefore minimally affected by the external environment.
As the new year approaches, with the global substantial price reduction of Tesla, the global new energy vehicle market has entered a period of great changes, and more and more players are beginning to withdraw from the market on a large scale. BYD, on the other hand, chose to raise prices, which dealt a severe blow to its competitors. It's worth mentioning that whoever has the right to price in the industry, will become the undisputed leader of the industry. Before, it was Tesla, but now, it is in the hands of BYD.
"Big Brother" in 2023
Apart from the redesign of many models, BYD has almost arranged for products ranging from 100,000 to 10 million RMB. There are models such as the sea lion that deadlocks with Tesla Model Y, the frigate for the new generation of families, the TEsla-based inception mass-produced car, the seagull that aims to become the sales champion, and the sea lion that serves as a coupe SUV.
No pickup truck category? That's arranged too! Although this hybrid off-road pickup truck is currently in the hand-drawn stage of media friends, one thing that can be confirmed is that the hybrid pickup truck with the DM-i system will soon appear, which is low in fuel consumption and without range anxiety, is bound to be competitive.
Therefore, BYD has set a higher goal for 2023, aiming to reach a sales volume of 4 million, and everything seems to be going smoothly.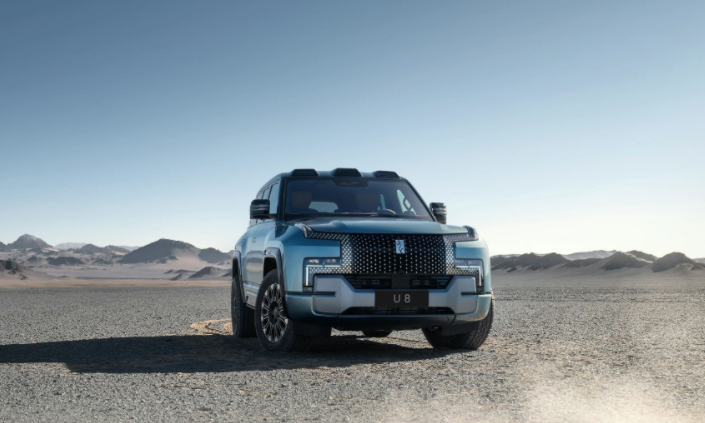 Can humans still stop BYD?
"`# The Horn of 2023 Has Already Been Blown
At the beginning of the new year, when everyone is looking up to the sky, they have chosen BYD, which is aiming at millions, to see how "the boss" will transform into a butterfly.
Undoubtedly, local auto companies, which have firmly locked up half of the market, have ushered in the spring of surpassing in the bend. However, how to maintain their competitive advantage and keep their products combat-ready in the ever-changing market, and how to truly make joint venture brands and even luxury brands "look up" and defend themselves while attacking, these are the issues that BYD needs to deeply ponder in the crowded upward channel.
This article is a translation by ChatGPT of a Chinese report from 42HOW. If you have any questions about it, please email bd@42how.com.