Author: Zhang Ruichen
According to the news from Wandian Auto last night, NIO Capital will invest tens of millions of dollars (seed round) in an electric vehicle startup called "Zhi Xing" (temporary name), which will be an important part of NIO's pursuit of the high-end SUV market.
After all, since the new car brand does not have an official name yet, let's call it "Zhi Xing" for now. It is reported that Zhi Xing focuses on the exploration and off-road market, and its first car will be positioned in the million-yuan high-end SUV market and will target the million-yuan Mercedes Benz G-Class.
Thus officially began NIO's million-yuan high-end car project.
Strategic layout of segmented markets
Currently, NIO has a total of 7 models for sale, including ET5, ET7, EC6, EC7, ES6, ES7, and ES8, covering cars and SUVs, with prices all above RMB 300,000, already recognized as a luxury brand among domestic new energy vehicles.
NIO also previously signed a strategic cooperation agreement with Hefei to produce a sub-brand "Alpine" positioned in the mainstream market with a price range of 200,000-300,000, which will compete against Tesla's Model 3 and Model Y.
In addition, NIO plans to further expand into the low-end market with a price range of 100,000-200,000. After all, in the automotive industry, the mainstream market is under 300,000 RMB. NIO's reputation and technology provides considerable market competitiveness, and there is even more space in the low-end market. NIO can thus achieve early profitability.
The exposure of NIO's million-yuan high-end car project represents NIO's multi-level matrix layout. NIO's founder and chairman, Li Bin, previously stated internally that the incubation of this project is for NIO's "strategic layout of segmented markets".
NIO's Million-Yuan High-End Car "Zhi Xing"
Not long ago, the million-yuan hardcore off-road BYD "Yue Wang U8" was still popular, and NIO has now introduced its own million-yuan high-end car – "Zhi Xing".
It is rumored that Zhao Lei, the founder of the electric vehicle start-up Zhi Xing, is himself an outdoor adventure enthusiast, so the idea of building an off-road vehicle is not unfounded.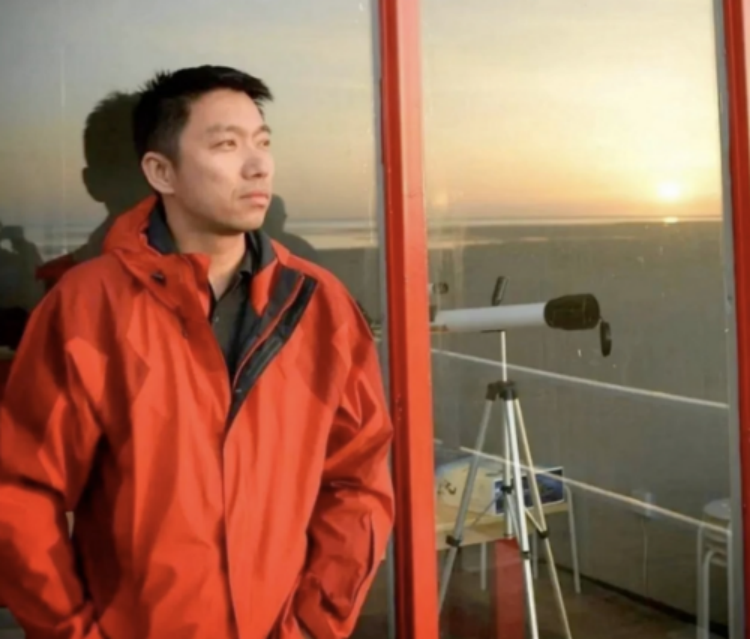 #
Zhao Lei once served as the senior director of user operations for Li-Xiang Auto, and in 2021, he joined Chaojing Auto as a co-founder and CEO. The "Cyber Tank 300," which took the market by storm, was created by Zhao Lei. After leaving Chaojing at the beginning of 2022, Zhao Lei established Zhi-Xing.

Zhi-Xing is authorized by NIO's technological platform, saving unnecessary R&D costs and focusing on product off-road performance and functionality. The new vehicle will adopt the NIO NT3.0 platform and support two modes: battery swapping and 800V ultra-fast charging.
NT3.0 is NIO's third-generation digital platform, including electronic and electrical architecture, electronic control, intelligent driving, and cockpit, among other technologies. In addition, the new vehicle will cooperate deeply with NIO in technological platforms, supply chains, and charging systems. It's worth noting that just two weeks ago, NIO announced EC7 and ES8 based on NT2.0. However, NT2.0 car owners needn't feel left out, given that NIO plans to release NT3.0 in 2024, and Zhi-Xing's first car is expected to be released in 2025, simultaneously launching in overseas markets.
A Million-Dollar Luxury Car in China, Can It Stand Firm?
With the increasing competition of new energy vehicles, the market share of traditional fuel vehicles in the automotive industry is gradually being snatched away. The penetration rate of China's new energy vehicles has exceeded 25%, with overall sales of traditional fuel vehicles dropping by 17%, but sales of new energy vehicles have doubled. In such a large environment, whether it is a traditional car company transformation, new forces emerging, or cross-border car production, they all need to layout their new energy vehicles in the low-to-mid-end market, but China's independent million-dollar luxury cars are still vacant.
In the era of fuel vehicles, the million-dollar high-end market has always been dominated by joint ventures or foreign companies. However, on the transformation road of the automotive industry towards the "New Four Modernizations," China's independent brands have already achieved overtaking in the new energy vehicle market.
In fact, there are many domestic automakers trying to break into the million-dollar luxury car market.
In September 2022, GAC Aion released its first-ever self-branded hypercar, Hyper SSR, with a zero-to-100 acceleration time of 1.9 seconds and a pre-sale price of 1.286-16.86 million yuan, which will be delivered in October 2023.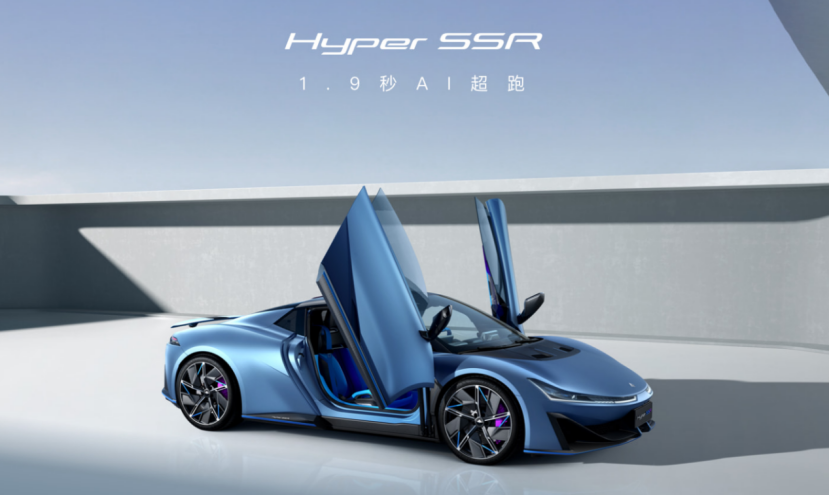 From Changan to BYD, and then to Nio, Chinese domestic brands are building their own million-level luxury cars. After entering the million-level luxury car field, Chinese domestic brands will generate a "luxury car effect" on their own brand and sub-brands, which can help Changan get rid of the trouble of "no one buys it when it's expensive," help BYD tear off the "Low" label, and help Nio achieve higher brand premium ability to sell cars profitably as soon as possible.
This article is a translation by ChatGPT of a Chinese report from 42HOW. If you have any questions about it, please email bd@42how.com.