On January 9th, MAXUS, a brand under SAIC Motor, held its TECH DAY technology platform open day, showcasing a series of MPV specialized technologies that are driving its strategy for premium, intelligent driving solutions. This move is aimed at ensuring that MAXUS increasingly occupies a leading market position in terms of intelligent development and technological capability.
Intelligent driving is one of the key focus areas for the automotive industry. Following this trend, MAXUS has shared information on their advanced smart cockpit, StarNet architecture, Everest mechatronics integrated architecture, and high-end intelligent driving system developed with UTOPILOT Youdao Zhitu during their TECH DAY event.
Intelligent Cockpit System for MPVs
Both the MIFA 9 and G90 MAXUS MPVs, which will be released in 2022, feature an advanced triple screen system that allows for high connectivity in the MPV cabin. The independent rear-seat intelligent network system, "Spider Link," which is a completely independent back-end system, enables sharing of information between multiple screens and interactive display.
MPVs Also Need Advanced Intelligent Driving Capabilities
In 2022, MAXUS will release its high-end intelligent driving system, which is developed with UTOPILOT Youdao Zhitu. This system will include three functions: assisted driving, navigation for the administrative zones in Jiangsu, Zhejiang, and Shanghai, and automatic parking. For overseas markets, MAXUS has also introduced a vision-based assisted driving system, which is based on the Mobileye Q4 hardware.
At the beginning of this year, MAXUS also planned to launch a wide-area intelligent driving system that covers 320,000 kilometers of intercity and city express highways throughout China. This system will not only optimize the human-computer interaction experience, but also improve the parking algorithm, increasing the speed of parking space release by 10-20cm.
In November 2022, the fifth World Top Scientists Forum was held in Shanghai, where MAXUS presented the nation's first pure electric L4 autonomous RoboMPV. The RoboMPV is equipped with BEV perception algorithms that provide excellent perception accuracy and broad vision. Moreover, it features excellent drag coefficient performance. In terms of safety, the RoboMPV uses a redundant hardware scheme and 508 TOPS high-performance computing units to provide advanced autonomous driving capabilities.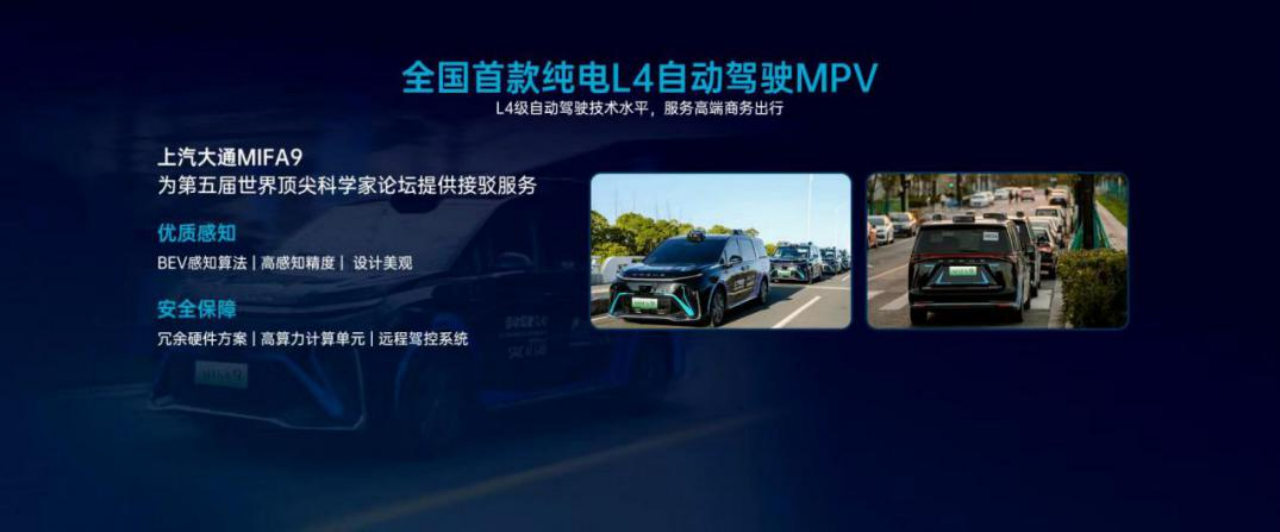 SAIC's "Star Cloud" pure electric exclusive systemic platform architecture
Relying on the battery swap design of "Magic Cube" battery, SAIC Maxus will also launch a fast energy supplement plan, and plans to officially land this technology on its high-end MPV models in the first quarter of this year, achieving a complete vehicle swap in as fast as 2 minutes and 30 seconds. At the same time, SAIC Maxus will also launch a vehicle and battery separation solution: after using the vehicle for a period of time, users can replace the existing battery with a longer endurance or healthier battery. When facing the need for long-distance travel, users can also choose to replace with a battery of higher specifications, or choose to rent instead of purchase.
SAIC Maxus has currently deployed a complement and battery swap network across over 50 thousand gas stations nationwide through cooperation with Sinopec and PetroChina, realizing worry-free charging and swapping.
Together with the Star Cloud architecture, SAIC's "Zhufeng" electromechanical integration architecture also made its debut. This architecture adopts SAIC BlueCore's latest generation 2.0T turbocharged engine with 48V mild hybrid system, achieving high efficiency and high power performance.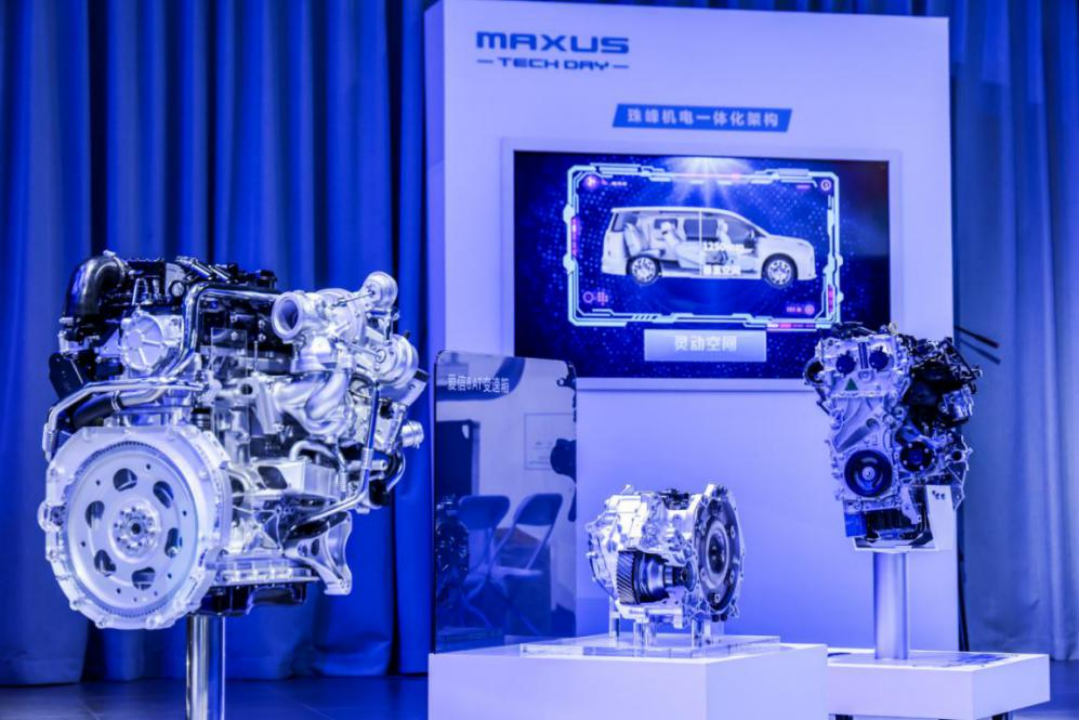 This article is a translation by ChatGPT of a Chinese report from 42HOW. If you have any questions about it, please email bd@42how.com.