Author | Nie Yi Yao
As time marches on, the footsteps of time carry the dusty wind of 2022 into 2023.
For most people, 2022 was a year that was hard to forget, marked by some difficult collective memories. As we enter 2023, we hope for a more orderly life, free from unexpected events.
For the automotive industry, 2022 was a year of its biggest challenge in nearly a decade, witnessing a fierce battle between new and old vehicles and the most spectacular growth of new energy vehicles. As we await greater opportunities and challenges in 2023.
For the Aian brand, 2022 was more like a tempering in adversity. Despite an unfavorable external environment, our inner strength was strong. We achieved remarkable success and showed our advantages especially in sales, brand strength, and capital markets.
On January 1, 2023, Aian announced its sales for the previous month as usual. Aian sold 30,007 vehicles, an increase of 107%, and ended 2022 perfectly in December.
Two days earlier, on December 30, 2022, Aian's high-end brand, Haobo's flagship model Hyper GT, made its debut at the Guangzhou Auto Show. It was the highlight of Aian's annual event at the end of the year.
On the same day, Aian's general manager, Gu Huinan, gave an interview and revealed that Aian had closed its financing window before going public and was submitting the relevant materials for the initial public offering to the securities regulatory agency. He was full of confidence that Aian would go public by the end of 2023 or early 2024.
Undoubtedly, Aian achieved high-speed and high-quality development in 2022 and thereby opened a more promising 2023.
Sales King, 2023 Challenges 600,000 Vehicles
In 2022, the new energy vehicle market was very magical, with unexpected variables and growth beyond expectations.
According to data from the China Association of Automobile Manufacturers, the retail sales of new energy passenger vehicles in China reached 5.03 million units in the first 11 months of 2022, a year-on-year increase of 100.1%. The penetration rate continued to rise and reached 36.3% in November, with independent brands' penetration rate of new energy reaching 56.5%.
Aian's contribution was very significant. In 2022, our total sales reached 271,000 vehicles, making us the sales leader in the intelligent pure electric vehicle market priced between RMB 150,000 and 200,000. Compared with new forces, our sales were 119,000 more than those of Neozha, exceeding the annual sales of NIO and XPeng combined.
The 150,000-200,000 RMB intelligent pure electric market is a niche area that is not easy to cultivate. The main consumers are from Generation Z, who are confident in domestic brands, fond of high-tech products, attentive to driving range, safety, price and user experience. They are a tough consumer group to please, but at the same time, are emerging as a powerful consumer force.
AIWAYS has captured Generation Z and thus emerged as the leader in the 150,000-200,000 RMB intelligent pure electric market, proving that AIWAYS has achieved sufficient redundancy and extreme leadership in smart cabin, driving assistance, three-electric technology, safety, driving range and user experience in this category of intelligent pure electric vehicles that Generation Z is concerned with.
With the growing and increasing purchasing power of the Generation Z consumer group, it is foreseeable that AIWAYS will continue to grow rapidly.
AIWAYS' General Manager Gu Hui'nan is optimistic about this: "In 2023, AIWAYS' sales target is to achieve 500,000 units, challenge 600,000 units. 1 million units (including exports) will be reached in 2025 and 1.5 million units in 2030."
"1.5 million units is a bit conservative!" When asked if the target of 1.5 million units in 2030 is too high, Gu Hui'nan confidently said.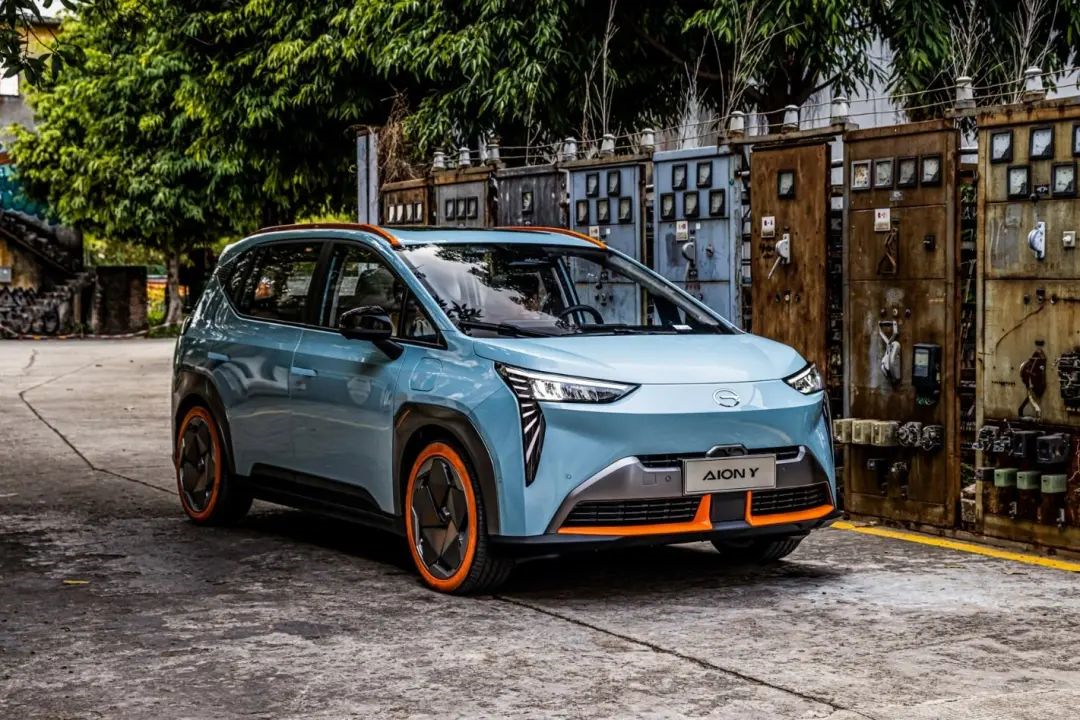 General Gu's confidence is based on several factors. On the one hand, China's automotive industry is huge; on the other hand, after the breakthrough from 1 to 10 for new energy vehicles, there has been an exponential growth trend. Even if there is occasional deceleration in the future, it will not change the overall upward trend.
On the other hand, AIWAYS' acceleration will be comprehensive. Starting in 2023, AIWAYS will deploy two major series, AION and Hyper, to fight on two fronts. AION will advance into the 100,000-250,000 RMB price range, while Hyper will occupy the market segment above 250,000 RMB. At the same time, taking advantage of the new trend of the export of Chinese new energy vehicles, AIWAYS will be present in both the domestic and foreign markets.
In this way, the goal of 1.5 million units by 2030 is not difficult to achieve. In the past year, AIWAYS has given the impression of "bragging" many times, but has repeatedly achieved their goals. This time, AIWAYS is gaining more and more believers.## High-end Acceleration, Hyper GT Challenges Model 3
In September of last year, Aiways released the Hyper high-end brand strategy; in November, Aiways announced the new generation of pure electric exclusive platform AEP 3.0 and the Starlink electronic electrical architecture; in December, Aiways announced the independent information of the Hyper channel.
Aiways' high-end step is undoubtedly fast. However, these – brand strategy, ace technology, marketing channels, and battery technology companies and power technology companies established to enhance brand competitiveness and strengthen the advantages of the industry chain – are just preludes.
The acceleration of Aiways' high-end development lies in the Hyper GT, which was unveiled on December 30th.
Aiways directly challenged: Hyper GT vs Tesla Model 3.
"Hyper GT surpasses Model 3 comprehensively in terms of product, performance, appearance, and workmanship. In the field of pure electric high-end cars at the 300,000 yuan level, we confidently say that we are more expensive than it, but you will choose us," said Xiao Yong, vice president of Aiways.
In the past five years, independent brands have collectively targeted the benchmark of Tesla in their attack against the road of high-end pure electric vehicles, but the effect has been minimal. Aiways is confident that the appearance of the Hyper GT will turn a new page in the intelligent pure electric vehicle showdown between China and the United States.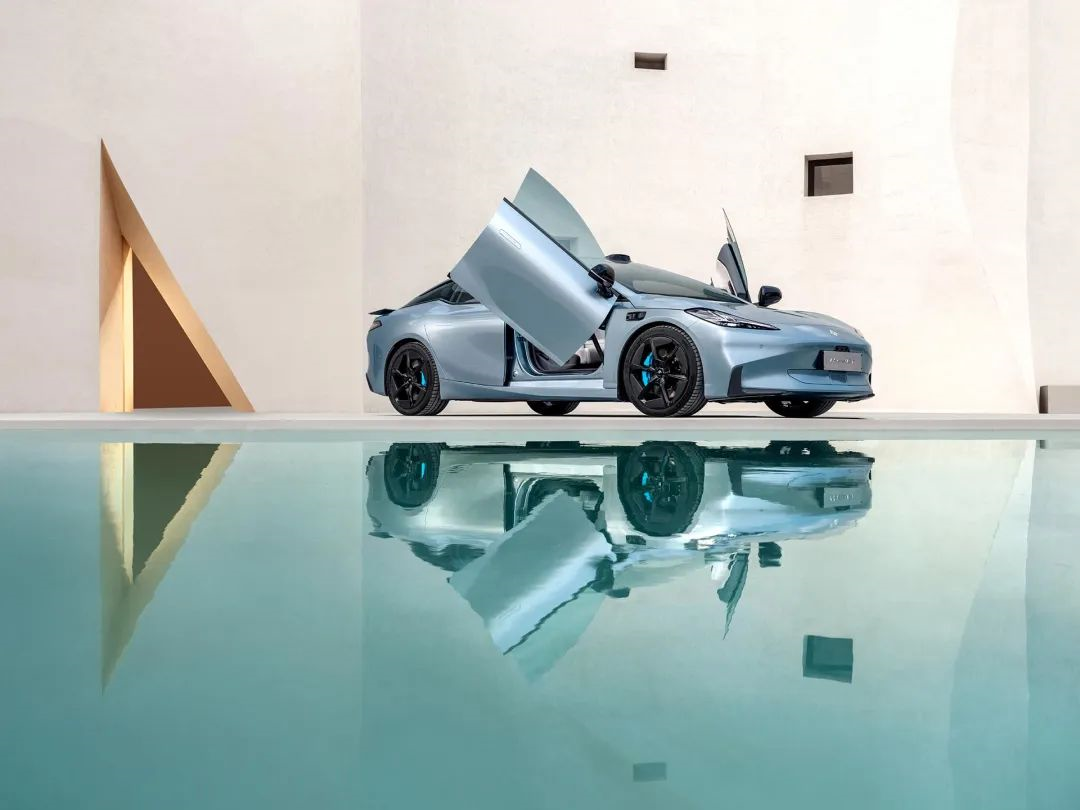 The Hyper GT is the first high-performance rear-wheel drive car to be mass-produced with the AEP 3.0 platform and the Starlink architecture. Aiways introduced that thanks to its outstanding industrial design strength, the Hyper GT has a globally lowest production car drag coefficient of 0.19Cd, and successfully refreshed the world record of zero to one hundred acceleration to the 4-second level, with a braking distance of less than 35 meters per 100 kilometers, which is the top level in the industry.
In addition, the Hyper GT is equipped with many black technologies. For example, the exclusive application of VDC 2.0 technology can sense changes in ground adhesion and predict risks in the shortest time.
The DCU motor drive module integrates the DMC dynamic torque control unit, reducing signal transmission time from 100 milliseconds to 8 milliseconds, improving safety.The Hyper GT also utilizes the Fengyun-3 infrared remote sensing technology and three second-generation variable-focus lidars to enhance the judgment ability of intelligent driving assistance.
For the Hyper GT, Aiways CEO Fu Qiang referred to it as the "ace vehicle that carries its Haobol dream". Aiways General Manager Gu Hainan even stated, "The Hyper GT is Aiways' gift to the era, and it is the best partner that expands the boundaries of life with young people."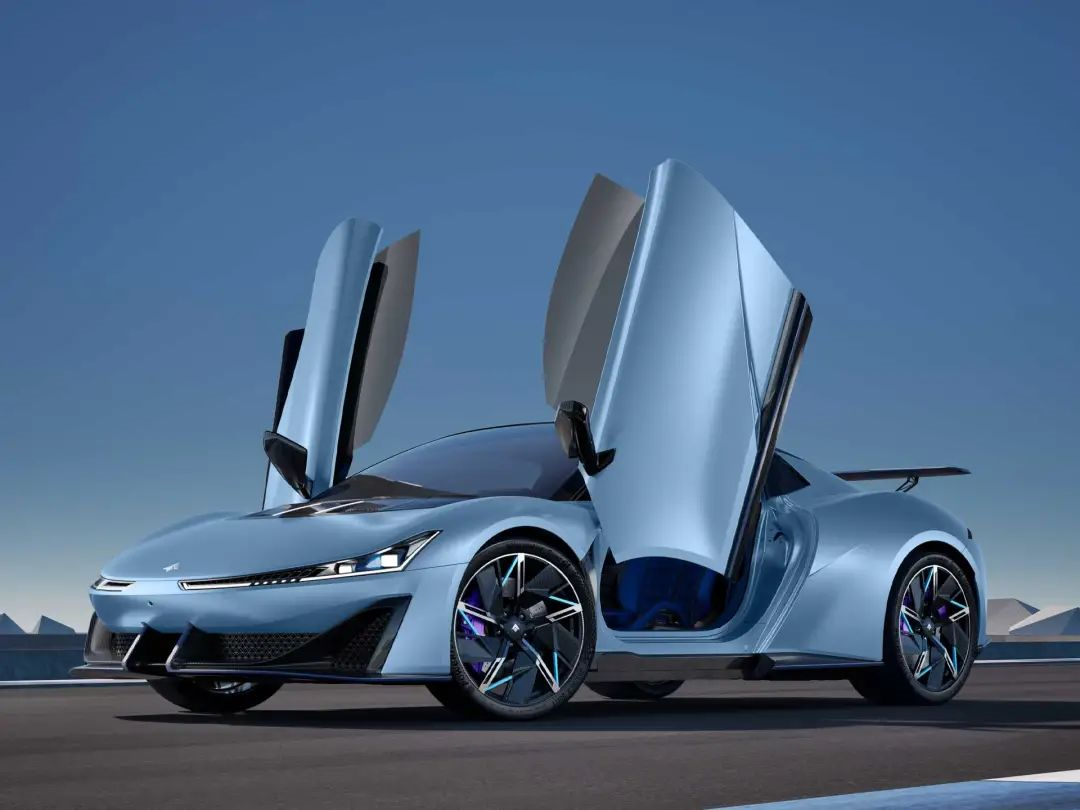 In order to strengthen users' high-end impressions of the Hyper brand, Aiways is implementing an independent plan for Hyper channels, with exclusive teams and sales channels, to create a high-end marketing service ecosystem that is distinct from AION.
Clearly, Aiways has made sufficient preparations for the launch of the Hyper GT, aiming to successfully challenge the Tesla Model 3 and change the current luxury pure electric landscape.
Aiming for the top three in the world, sprinting towards the Science and Technology Innovation Board
As Aiways CEO Gu Hainan revealed, Aiways is submitting relevant materials for its initial public offering to regulatory authorities and is expected to go public by the end of 2023 or early 2024. Aiways is likely to become the first stock on the Science and Technology Innovation Board of new energy vehicles.
This will be a huge success for Aiways, bringing it one step closer to becoming a world-class intelligent electric vehicle brand in the top three.
As early as November 2020, before the Aiways brand was independent, Gu Hainan expressed the company's desire to go public when struggling to boost sales and visibility, saying, "Ideally, we should go public. The biggest advantage of going public is that it makes more people know about Aiways and pay attention to Aiways, just like NIO, XPeng, and Li Auto."
Since then, with the full support of Guangzhou Automobile Group, every plan and step regarding the listing of Aiways has been orderly and compact.
In August 2021, Aiways began the mixed-ownership reform; in March 2022, the reform was settled; on October 20, 2022, Guangzhou Automobile Group announced that its subsidiary, Guangzhou Aiways, had completed its A-round financing with a total of 53 investors and a financing amount of 18.294 billion yuan, resulting in an Aiways valuation of 103.239 billion yuan.By introducing strategic investments, Aiways has further promoted innovation and market development in resources, markets, and technology by cooperating with strategic investors. After a successful listing, Aiways will be able to further open up financing channels.
It is noteworthy that Aiways' A-round financing strategic investors involve core competition areas of industries such as raw materials, batteries, and software and hardware development, indicating that Aiways has a forward-looking approach in the reserve of industrial chain resources competition.
Therefore, Guangzhou Automobile Group expressed that after the A-round financing, Aiways has upstream and downstream industrial chain resource advantages in the field of new energy vehicles, and has the ability to guarantee a stable supply in energy ecology, battery materials, vehicle chips, and other aspects.
It is also because of this that under unfavorable conditions such as the impact of the epidemic in 2022, chip shortages, and soaring prices of raw materials for power batteries, Aiways still showed a strong development momentum.
Now, in 2023, with a good development trend, Aiways is moving towards a new beginning with great vigor. Excellent sales, full-scale high-end strategies, and the establishment of a science and technology innovation board, Aiways has become an ambitious high-end smart electric vehicle brand dream that aims to be among the top three in the world, and this dream is no longer distant.
This article is a translation by ChatGPT of a Chinese report from 42HOW. If you have any questions about it, please email bd@42how.com.