Author: Tram Master
Life is half shadow, half sunshine, and so is car-making.
In 2023, when the national subsidies will be completely phased out, for the new forces in the automobile industry, the cruel market will eventually determine success or failure, and completing the full journey is the only belief.
I remember back in 2019, when NIO and Li Bin were said to be finished, but today NIO has achieved steady monthly delivery of over 10,000 vehicles domestically, and has entered the European market. In 2022, some may say the same thing about Xpeng and He XPeng, but whether they will face the same fate remains unknown. One thing is for sure, they must have spoken too soon.
A few days ago, we summarized the annual delivery situation of the new forces in the automobile industry in 2022. Although each brand has a different price range, companies with annual delivery volume of less than 100,000 vehicles may not even make it into the top five. The smart car race is becoming increasingly crowded.
Fortunately, the new forces that everyone is optimistic about, including WM Motor and XPeng Motors, have amassed more than 200,000 users each, with NIO at 280,000+, Xpeng at 250,000+, and Ideal at 200,000+. The three companies have jointly captured more than 700,000 high-end market shares, and this is the most inspiring story in the new automobile industry in recent years!
Having a wider user base means having thicker feathers to withstand the cold of winter. While Xpeng Motors is crossing the brief winter, it is quietly sprouting. With the correct pace, there is no need to discuss stage-by-stage wins or losses, everything will be decided by time.
Returning to ten thousand vehicles, Xpeng is back
As hinted at in previous financial reports, Xpeng Motors delivered more than 10,000 vehicles in December, 11,292 to be exact, returning to the proper pace of ten thousand monthly deliveries.
"Returning" is in reference to the performance during the retrograde in recent months, while "proper pace" is the minimum standard to achieve monthly delivery of ten thousand vehicles in the first camp. Overall, Xpeng Motors has delivered just over 120,000 vehicles in 2022, at an average of ten thousand vehicles per month, and NIO, Ideal and even Li Auto have created their own histories and have reached new heights.This means that delivering over ten thousand vehicles is still the passing line for the top tier of new forces. Therefore, reaching the ideal of twenty thousand is very impressive. NIO is still thriving, and XPeng is also quite powerful, while Zeekr is not as bad as imagined.
Regarding XPeng's return to ten thousand units, apart from the hot discussion in the industry, I am more curious about how netizens view this. The most common sentence I have seen in the community is "XPeng is back."
In fact, many people do not want XPeng to lose. Their common point of view is that this start-up company insists on its own research and development, brings many innovative ideas to the industry steadily, polishes its products to enter the public, holds the smart card, builds a product matrix that is both affordable and top-level, and can emerge more popular models similar to P7 to harvest the subdivided market.
"If it still loses, nothing is more decent than being honest."
The center of public opinion focuses on the remarks that XPeng is falling behind, but they cannot stand up to scrutiny, because temporary defeat will not make it lose momentum completely, but rather allow it to correct its pace in advance, waiting for a powerful outbreak. By the way, some people may laugh that ten thousand units are not many, but it is enough to render the script of "comeback."
The normal reset of accounting data is more meaningful in terms of spiritual encouragement.
In recent months, the low performance of XPeng, the champion of new forces in 2021, is like the French team in the World Cup final, who were invisible for more than 70 minutes as defending champions. With the awakening and progress of the team manager in the final period, they still pushed the game into a penalty shootout after scoring three goals in a row, showing extraordinary ability to turn the tide. That's what is meant by the speed of the star pairing at the critical moment. And XPeng is still the XPeng that easily broke ten thousand units monthly, and intelligence is still the card that can be played. Returning to ten thousand units not only confirms the market's continued confidence in XPeng, but also boosts the confidence of the internal team, drinking a cup of warm soup to moisten their hearts in the winter.
Small Steps Forward, Big Steps Ahead
As He XPeng once said, "building cars is like running a marathon". And the following sentence is "I don't want to be ahead from the very beginning".
As a marathon is an impossible task for an average person, for new forces struggling in the entrepreneurial battlefield, every step is nerve-wracking, from the competition for entry qualifications, the choice of starting point, from 0 to 10000, from 10,000 to 100,000. Not to mention who is running faster or who is first. Going back to the beginning of the article, the ultimate goal is to complete the entire race. And there are numerous stories about pacing in the history of XPeng Motors.
XPeng, who doesn't want to run too fast, is actually winning the comparison with his past self.
Going back to 2018, the first year of new force deliveries, He XPeng publicly bet with Li Bin on who would first deliver 10,000 cars. At that time, He XPeng lost a small battle but won the war, regaining time for later products. When facing the problem of slow deliveries of the G3, he admitted that G3 is a completely new intelligent electric vehicle with too many innovative points, and there is no previous experience to quickly validate them. Large-scale validation is required, and some scale validation actions are also needed. Therefore, he wanted to slow down the pace.
This was the first time he publicly mentioned "slowing down", and "slow is fast" was often mentioned by He XPeng at that time. If he rushed things, XPeng might have faced even more uncertain product defects and recall risks, ultimately suffering the consequences.
It was precisely because of this slowdown that in 2019, XPeng Motors completed a series of processes of research and development, manufacturing, production, and sales, verifying a series of systematic capabilities. Relying on the G3, XPeng Motors completed 16,000 deliveries throughout the year, barely making it through the first delivery year. This was a "hidden victory".
There are naturally fast acceleration sections when there is a slow pace.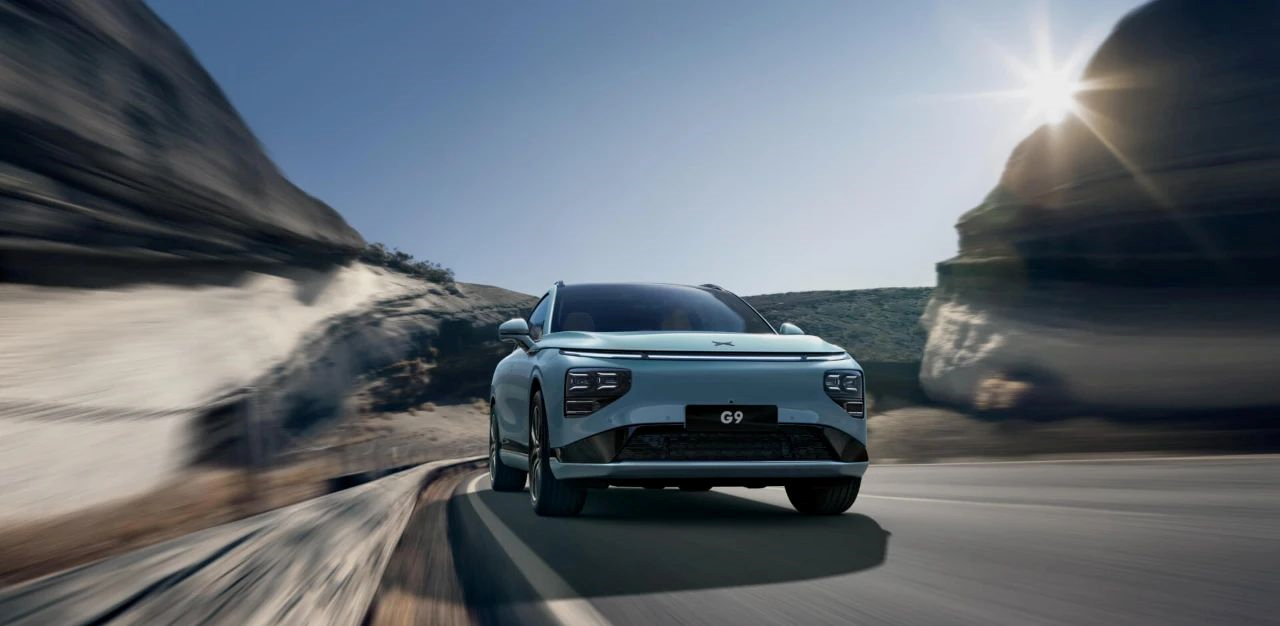 ## Translation
During August 2020 to July 2021, it was widely recognized that XPeng Motors had the fastest growth rate in the United States, marking its first year of listing. Subsequently, the company was also listed on the Hong Kong Stock Exchange, becoming the first intelligent electric vehicle company to have dual primary listings in New York and Hong Kong. This historic achievement also created a large nest egg of approximately 40 billion yuan, which has solidified investors' confidence in the company's future prospects.
In 2021 alone, over 10,000 employees joined XPeng Motors. To accommodate the rapid expansion, the company has converted some aisle spaces into additional workstations. P7, which is the company's best-selling model, has exceeded its competitors in both domestic and overseas markets such as Europe.
For XPeng Motors, maintaining different paces at different development stages is crucial. The company has chosen to advance towards the most difficult direction by making brave decisions that are destined to benefit its future development. Although occasionally steering off track, small and quick adjustments can help the company to get back on its path to success.
Some critics have pointed out XPeng Motors' weaknesses, such as the poor timing for the launch of the redesigned old G3 model, the self-deprecating comments made during the launch of P5 regarding its willingness to exchange chips for Maotai, and the G9 configuration list that was changed after responding to public demands. Even though these setbacks posed challenges to other new players, XPeng Motors' unparalleled gearbox technology allowed the company to navigate through obstacles and remain strong throughout its journey.
In conclusion, the market is unforgiving, but every month's delivery report is a testament to the continued growth of China's new generation of independent brands, including XPeng Motors. As an impartial observer, we should encourage and praise these brands for their achievements, rather than overanalyzing monthly data. The key to winning in the market is the ability to adapt to changes, which requires skillful gearbox technology. XPeng Motors will provide an excellent case study in 2022. With its transparent and reliable practice of self-criticism, the company will continue to be a catalyst for success. XPeng's G9 has already demonstrated its potential by delivering over 4,000 units despite its unfavorable start.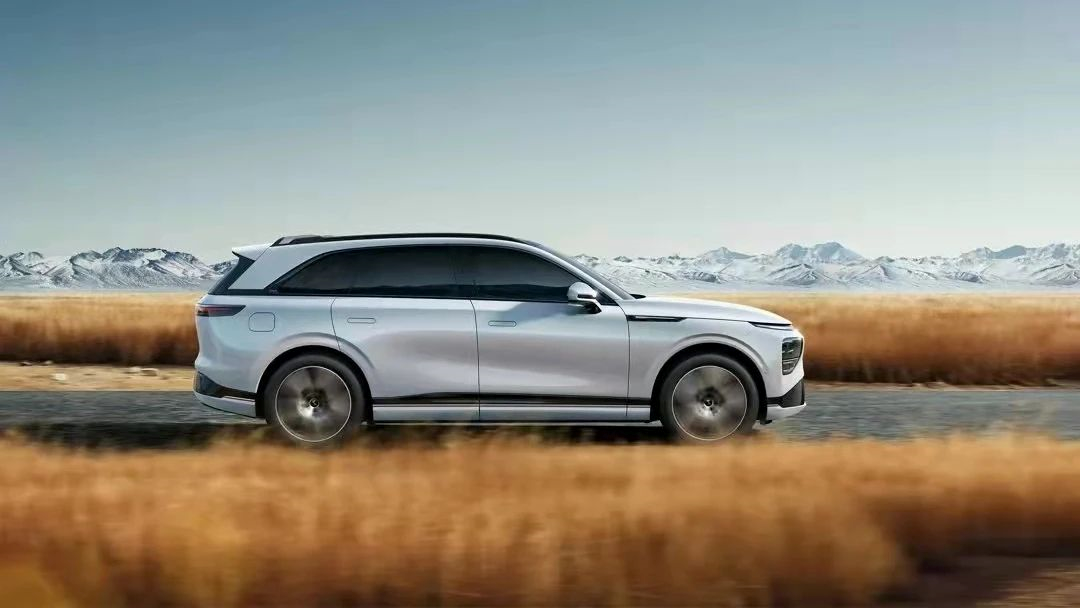 Just like a person's life, a company cannot accept mediocrity represented by two points and a line. Instead, it welcomes the ups and downs of the fluctuating curve. Regardless of the fluctuations in the short term, it is important to maintain the correct pace and enter your own rhythm to reach the finish line, which is the best reward for yourself.
After all, life is half shadow and half sunlight, just like building cars.
(Some of the pictures are from the Internet. End of text.)
This article is a translation by ChatGPT of a Chinese report from 42HOW. If you have any questions about it, please email bd@42how.com.