Author | Qiu Kaijun
Editor | Qiu Kaijun
In December, Ideal Auto delivered 22,100 vehicles for the first time in a single month. Both L9 and L8, the two vehicles on sale, exceeded 10,000 deliveries.
This is just a glimpse of Ideal Auto's hot sales. Although Ideal Auto's sales did not outperform the new energy vehicle market in 2022, it still was one of the best-performing new car makers. The full-year deliveries exceeded 133,200 vehicles, an increase of more than 47.2% compared to 2021.
Why can Ideal Auto sell so well? Undoubtedly, excellent product definition and supply chain organization are one aspect, and on the other hand, credit also goes to Ideal Auto's understanding of branding, positioning, and sales, as well as its efficient direct sales system.
On December 30, at the 2022 Guangzhou Auto Show media day, Liu Jie, Vice President of Sales at Ideal Auto, introduced Ideal Auto's sales performance and the launch date of L7, and accepted media interviews after the press conference. He believes that the L9's average monthly steady-state sales volume is about 8,000 to 10,000 vehicles, and the steady-state monthly sales volume of L7 and L8 should be around 10,000 to 15,000 vehicles.
According to this calculation, Ideal Auto expects to sell around 350,000 vehicles in 2023.
In addition, unlike Ideal Auto's founder Li Xiang's "Microspeech, Great Truth," Liu Jie introduced Ideal Auto's branding, positioning, and sales logic in a thorough and meticulous manner.
Many people may not like Ideal Auto, but it's worth putting aside prejudices and looking at their perception and actions.
Only Making Cars Priced Above 200,000 RMB
Among car brands, Ideal Auto has the clearest customer positioning and the simplest product layout. Critics argue that Ideal Auto is taking advantage of family users.
This is different from the mindset of traditional automakers. Their strategy is to develop another vehicle after one car succeeds, occupying another market — the new market's users may be a completely different group from the original users.
Ideal Auto is not planning to cover all families but only targets families who can afford cars priced above 200,000 RMB.
Why do they take this approach? It is related to Ideal Auto's thoughts on branding.
"`
Liu Jie said that brand recognition can be divided into two categories: humanistic psychology brands and cognitive psychology brands. Cognitive brands are those that would say, "I will become whatever the consumer needs me to be." These companies, when developed at a certain stage, will become conglomerates with multiple brands, like Toyota's Lexus, Volkswagen's Audi, ByteDance and Alibaba's many brands.
"On the other hand, humanistic brands focus on creating a brand that reflects who they are, and what they want to build, beyond just what consumers need," Liu said. Examples of these brands are Starbucks, Apple, BMW, and Mercedes-Benz. "We wanted to create a humanistic brand right from the beginning of our brand creation. We want to create a mobile and happy home, and we believe that this is the core mission of a humanistic brand."
Liu Jie said that there are three reasons why Ideal Automobile wants to make a humanistic brand. The first is that the whole founding team loves humanistic brands. Second, in the era of intelligence, products cannot be defined by hardware differentiation. "Just like when the smartphone era started, we used to buy Nokia and Samsung because of hardware differences, but now it's not about that anymore. With the arrival of the AI and intelligent era, cars are no longer just hardware, they will become a part of our lives and no longer just a means of transportation. This gives us the opportunity to make a humanistic brand". Third, when a country's GDP per capita surpasses ten thousand US dollars, a humanistic brand may potentially appear.
"Therefore, we will not pursue a multi-brand strategy and will continue to maintain our humanistic brand strategy."
Under this brand philosophy, the Ideal L9, Ideal L8, and Ideal L7 are currently targeting the market above RMB 300,000. "If we look at it over a longer period of time, our entire product line layout will be above RMB 200,000, considering the Ideal L6 that is still in development," he added.
Liu Jie revealed several reasons why the target market is priced above RMB 200,000. "Firstly, the demand for purchasing and upgrading from household users is basically concentrated above RMB 200,000. This market will continue to grow in the long term, as a developing company, we should be growing in such a growing market."
"`
Positioning: price + seat number segmentation market
At this year's Guangzhou Auto Show, Ideal Auto announced that the official launch of Ideal L7 will be held on February 8th, 2023, with test drives available on February 9th.
With the upcoming release of the L6, Ideal Auto's product line from L6 to L9 gives people a sense of "Russian nesting dolls". Moreover, when L9 was released, it exerted significant sales pressure on Ideal ONE. Will Ideal Auto's product layout lead to self-destructive competition?
Liu Jie believes that when consumers make purchasing decisions, the price range is the first factor they consider. "L8 users have a car purchase budget of 300,000 to 400,000 yuan, while L9 users may have a budget of over 400,000 yuan, which is quite wide. We believe that different price ranges are fundamentally different markets."
Liu Jie said that both L9 and L8 models are capable of surpassing 10,000 deliveries, which confirms Ideal Auto's earliest judgment.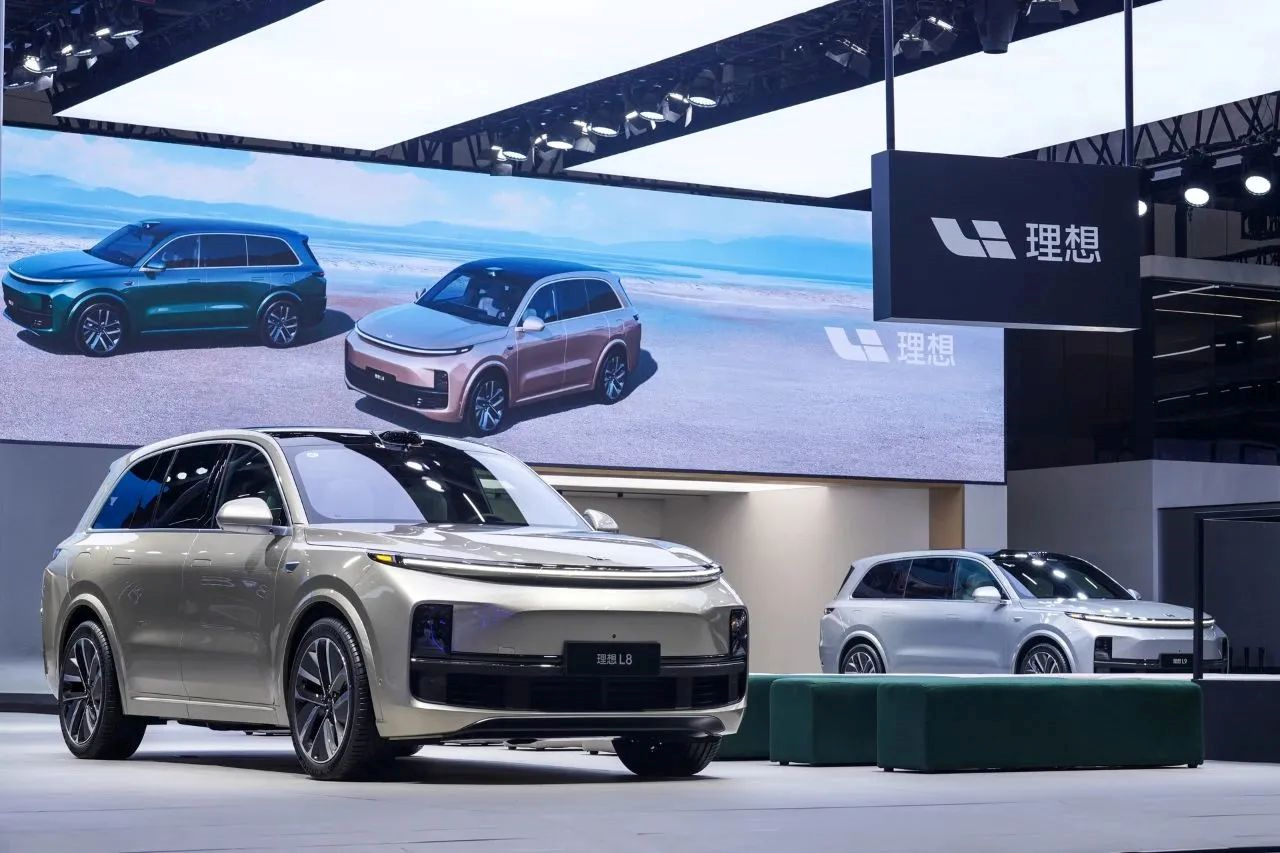 Furthermore, users already have a clear preference for vehicle space and seat number. "Although both L8 and L7 fall within the 300,000 to 400,000 yuan price range, user demands are different. Most L7 users are three-person households or quasi-three-person households, newly-married couples, and families with children; Most L8 users have two children or live with elderly relatives who live nearby, and have long-term travel needs for five to six people."
The price segment, space, and seat layout – these three factors are "observable customer needs" according to Ideal Auto, and the market for Chinese family users is large enough. Regarding sales expectations, Liu Jie believes that the steady-state monthly sales of L9 will be 8000-10000 vehicles, while L8 and L7 will be 10,000-15,000 vehicles. Why?
As for the L9, Liu Jie believes that the over 400,000 yuan market has a certain scale, but most sales are contributed by five-seat sedans, including the Mercedes-Benz E-Class and BMW 5 Series. Flagship large SUV products priced over 400,000 yuan, such as the X7 and GLS, are basically priced at over 1 million yuan."So I believe there is a strong demand from users," he emphasized, "The market for L9 covers all markets above 400,000 and there weren't many flagship SUV products or new energy vehicles in this market before. "This is why we find L9's sales will remain healthy and stable in the long run."
Most L8 users have a car budget ranging from 300,000 to 400,000, and there is a strong demand for six-seaters. A medium and large-sized six-seater product is already sufficient for them. "Although L8 and L9 are both six-seaters, the price range has formed a clear user differentiation."
As for L7, Liu Jie believes that the market for five-seaters is currently larger than that for six-seaters, "because the 300,000 to 400,000 six-seater car market was originally created by Ideal ONE."
Channels: Coverage in Third-tier Cities
As new car manufacturers advocate direct sales, online sales channels are highly valued, and many people often overlook the importance of channels.
In fact, Ideal Auto has fast channel development speed and high efficiency per store.
"Liu Jie revealed that Ideal Auto has about 290 retail stores, and it is expected to increase by about 150 next year, reaching more than 400 stores. "This will match the entire sales demand and user scale needs next year."
The average annual sales per Ideal Auto store is nearly 460 cars, making it the most efficient brand among all car makers. Most of these first batch of retail stores are located in first-tier, new first-tier, and second-tier cities.
"At present, Ideal Auto's sales network basically covers all first-tier, new first-tier, and second-tier cities. We only cover a small part of third-tier cities, and more than 80% of our sales come from first-tier, new first-tier, and second-tier cities."
Liu Jie said that as the popularity and penetration rate of intelligent electric vehicles increases, "third and fourth-tier cities will also become a focus next year." Next year, Ideal Auto is expected to increase the number of cities covered by its sales network from 120 to 290, and it is expected to add about 50 cities. "Third-tier cities and above will be fully covered, and a small part of the top fourth-tier cities will also be covered."
Liu Jie introduced that previously, both new energy and extended-range electric vehicles began to be popularized in economically developed areas, but there are now clear signs in third and fourth-tier cities. "We also hope to be closer to our customers, whether it is for product experience or service convenience, so we will increase the coverage of our network in cities next year."He also revealed that in third- and fourth-tier cities, IDEAL Automotive is essentially competing with BBA rather than other new energy brands.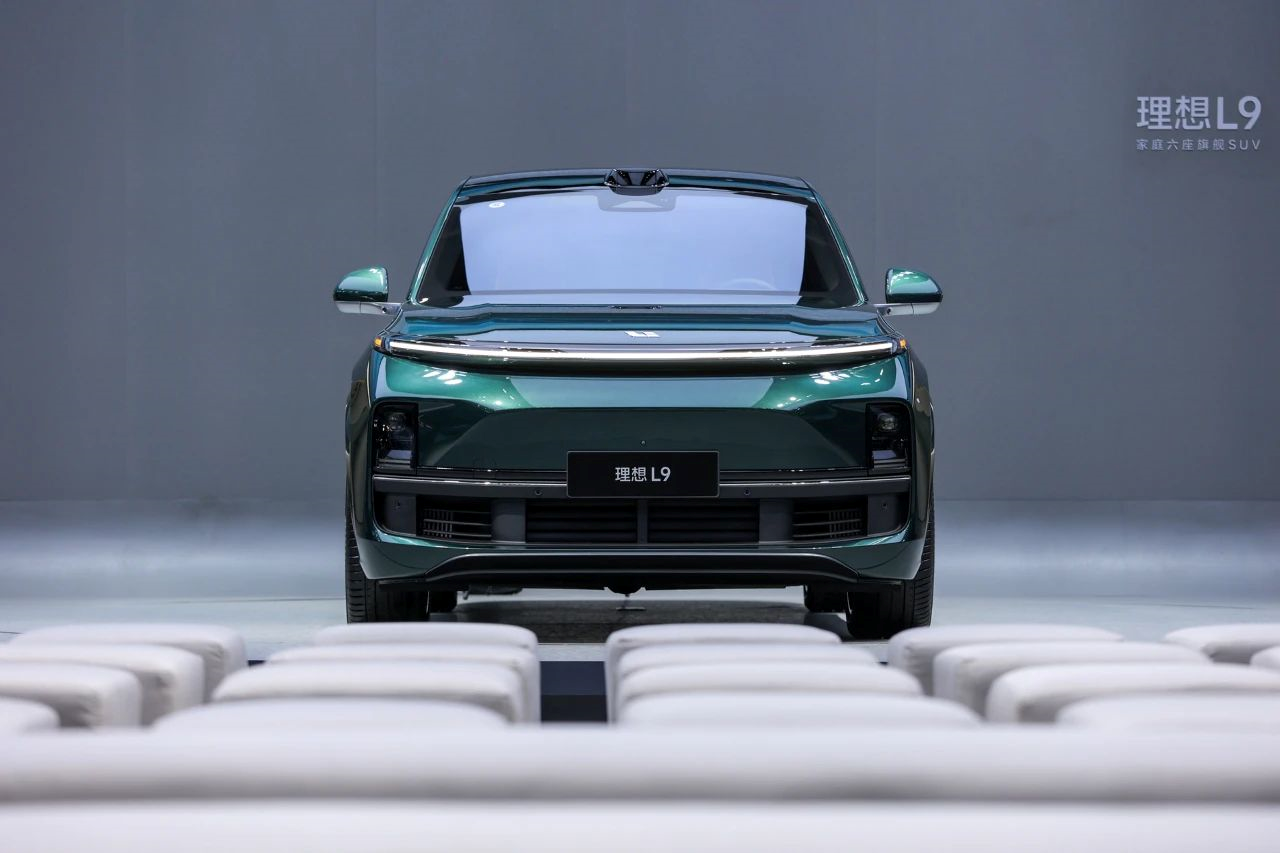 In addition to increasing its network of points of sale, Liu Jie believes that IDEAL Automotive needs to invest in more refined product line operations to ensure that each product line achieves commercial success. The sales and service system also needs to be more professionally crafted, to avoid the differences in user experience caused by differences in personnel management.
Liu Jie also emphasized the difference between IDEAL and NIO in terms of service. "IDEAL never seeks the ultimate service experience. All our services pursue practical user value, and we focus more on professionalism, convenience, and safety."
"We don't want to have too much presence in our services," Liu Jie said, but when IDEAL Automotive's vehicle ownership was between 100,000 and 200,000 units, the user satisfaction rate remained above 99% in retail sales, delivery, and after-sales service.
Regarding the market in 2023, Liu Jie is extremely optimistic. He believes that the total sales of passenger cars will be about 20 million units. Among them, the penetration rate of new energy should be about 40%. "Next year, the overall sales of new energy vehicles will be around 8 million units, which is still fast compared to this year."
The key is that the market that IDEAL Automotive focuses on – the market of over 300,000 RMB – "will increase by about 15% this year (2022), far faster than the entire passenger car market." The future market outlook also remains positive.
Of course, as the user base of IDEAL Automotive expands, new challenges will arise.
"When our monthly delivery volume exceeds 20,000 units, our users will not only be the group of ideal fans in the 0-1 stage, there will be many… users who prefer a more mainstream style. There is no doubt that this will put higher demands on the company's product and service values."
This article is a translation by ChatGPT of a Chinese report from 42HOW. If you have any questions about it, please email bd@42how.com.