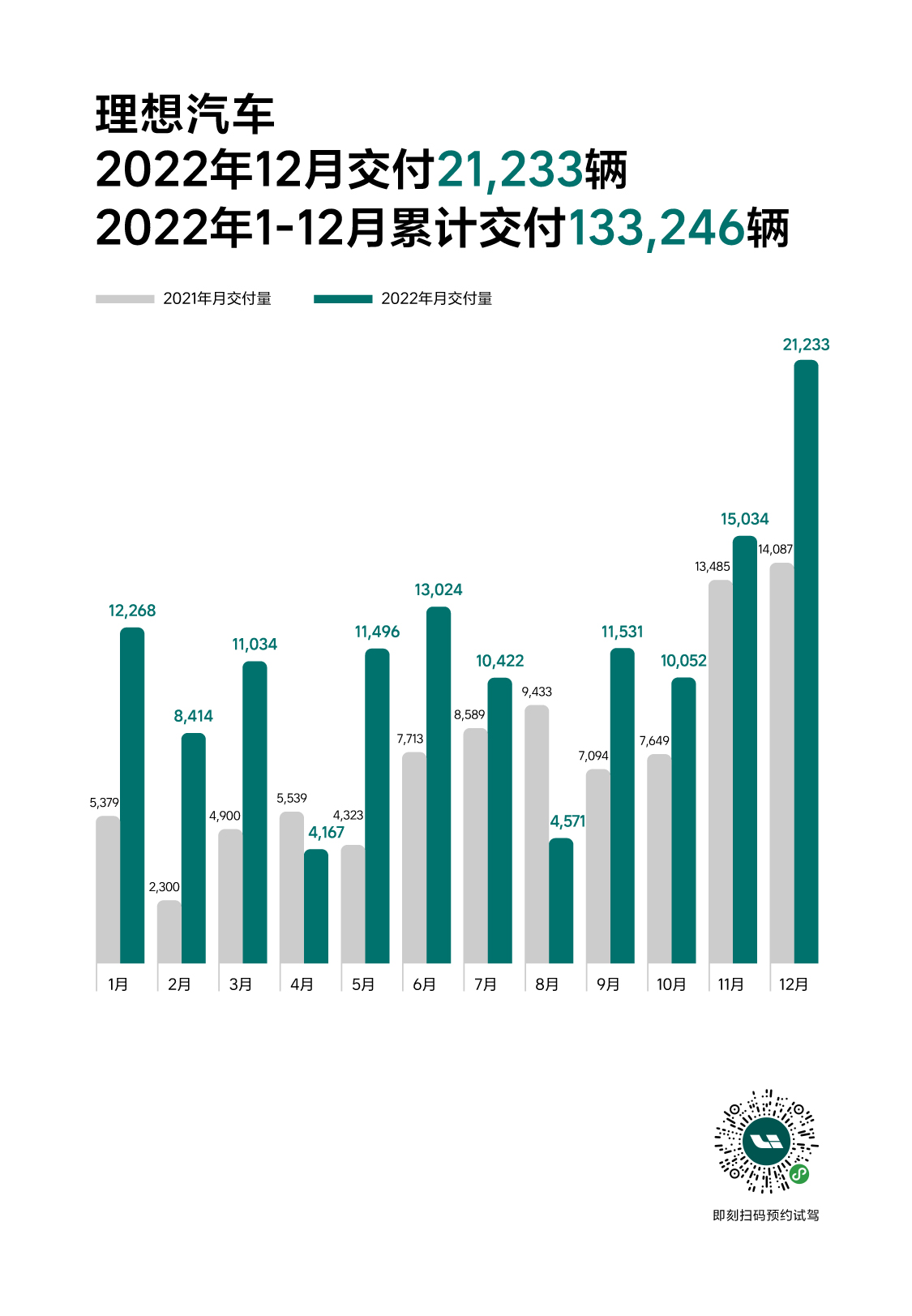 In the first month, the number of new forces has broken through 20,000. Apparently, this data cannot wait until afternoon to be released.
Among these more than 20,000 vehicles, L9 and L8 have both delivered more than 10,000 units, together consolidating Ideal's market position in the 300,000 to 500,000 RMB price range.
Compared with December of last year, there was a growth of 50.7%. In the fourth quarter, a total of 46,319 vehicles were delivered, representing a year-on-year growth of 31.5% compared to the fourth quarter of 2021.
From January to December 2022, Ideal has delivered a total of 133,246 vehicles, a year-on-year growth of 47.2% compared to 2021.
As of December 31, 2022, the total cumulative delivery volume of Ideal is 257,334 vehicles.
As of December 31, 2022, Ideal has 288 retail centers covering 121 cities nationwide, as well as 318 after-sales service and authorized body and paint centers covering 223 cities.
This article is a translation by ChatGPT of a Chinese report from 42HOW. If you have any questions about it, please email bd@42how.com.