Introduction
A new week has begun, let's work hard! Hey everyone, I'm Community Scout.
Library friends are sharing their stories and insights. So, I will gather Library friends' insights and ideas here. Looking forward to seeing every one of you in the community here.
This week, let's take a look at the best post by @一笑而过.
What kind of content can give you new ideas?
一笑而过: A product manager in a certain Internet company, a dad, a man who checked in at NIO for 700 days (I don't know if he stopped now…), a key member of the 42HOW – NIO car owner/return group, a man who spends more than 1,000 yuan on snacks every month from the car enterprise app.
Search for NIO Life snack substitutes online, and welcome everyone to recommend them in the comment section~
Without further ado, let's get into the topic, and here comes the wonderful collection!
Let's work hard to bring down NIO
With the large-scale delivery of NIO ET5, there are more and more new car owners. So @Wenny哟 created a very interesting topic: NIO welfare guide.
Below is one笑而过's answer:
There's no such thing as welfare. It's just using your own time and information asymmetry to get what you deserve from NIO.
Pre-Sales (Ordering)
Big customer benefits: I've told many people to join the car owners group to get a lot of discounts from NIO that some salespeople don't tell you about when you buy a car and pay the deposit before the order is locked. Such as big customer benefits, which I learned from the owners group. I was very angry and found the salesperson to get a year of worry-free service.
Invitation points: You might think this counts when you see this message? Yes, it does count. I often see impulsive younger brother who buy cars without an invitation person, which means they missed out on 24,000 points.
In-Sales (Waiting for Delivery)
Red envelopes for waiting: usually, NIO will take the initiative to send this to you, but if you need to return to the factory due to some vehicle problems, then it is not just eight cents a day, be bold, and ask for the 3500 yuan/day replacement car red envelope.
After-Sales (Using the Car)
Car wash: Many people don't know that when you apply for after-sales service, NIO will wash your car and fully charge it. So, when you don't have enough battery swaps or need a car wash…
Niuwu welfare: If you frequently go to Niuwu, you may see one or two people who are very familiar with Niuwu's nhs girls. If you have enough idle time, you can also try it. You can get free drinks and various gifts that Niuwu gives away during festivals, and there are many hidden benefits …红包: Join the owner volunteer group by registering and I won't tell you that Cheng and some of the big shots from Weilai often give red envelopes in the group.
Pleasant surprise for returning the car
For the esteemed infinite battery-swapping vehicle owners, you may still be able unlock a long-term mission, and spend money on the New Year's flower service. Drive your car to Weilai and they will replace it for you for free.
Haha, after reading the last point, I really find it cute. Any further additions? Please leave them in the comment section~
How to buy Weilai Insurance
Service without worries or insurance without worries?
This is also a frequently asked question for new car owners. Here, a confident answer is given by our mathematically-minded representative.
The two-year service without worries actuary is online! Let's first calculate the direct value that service without worries can provide:
Replacement Car 3500 x 7 = 24500 points
Equity Voucher 500 x 35 = 17500 points
First Year Service 900 points, Second Year Service 2700 points
MyCar points 750 x 12 = 9000 points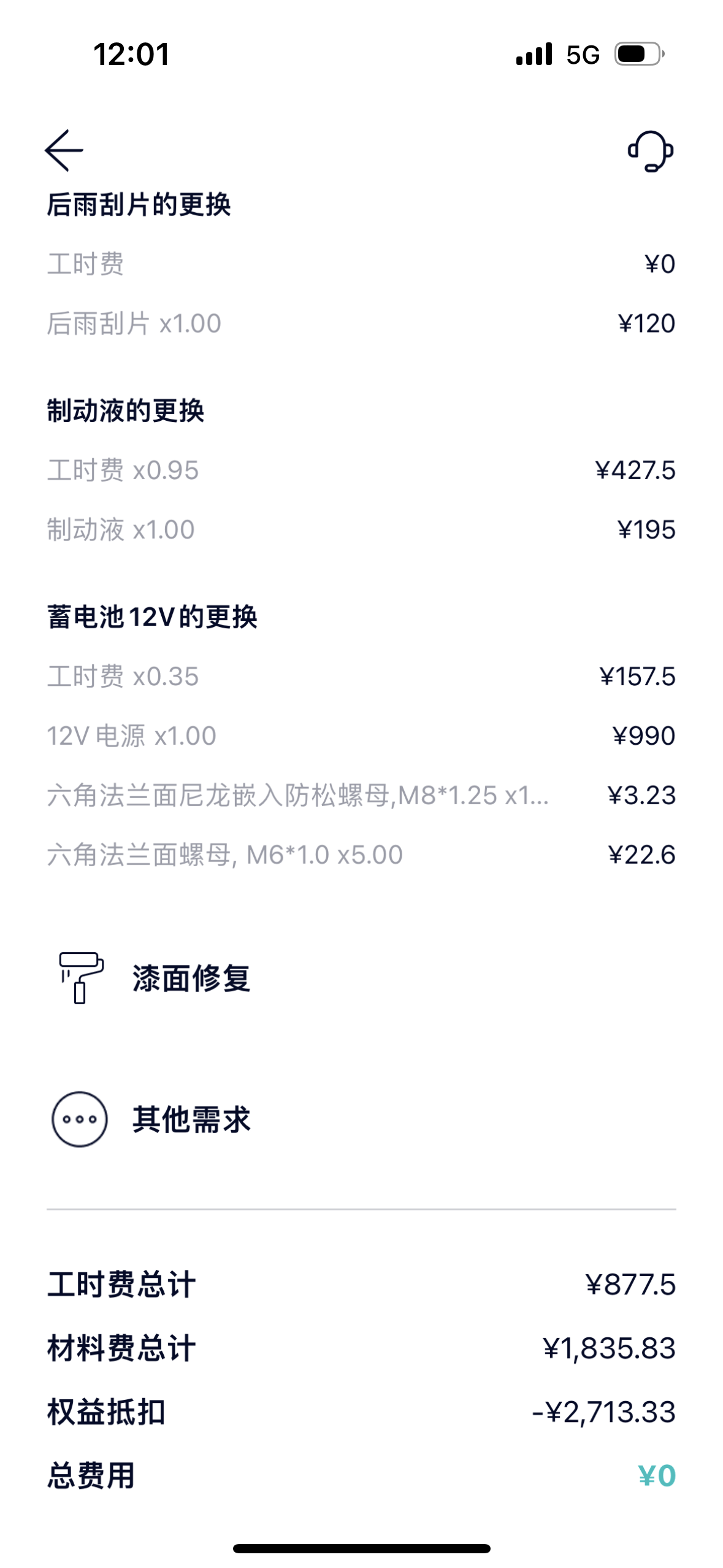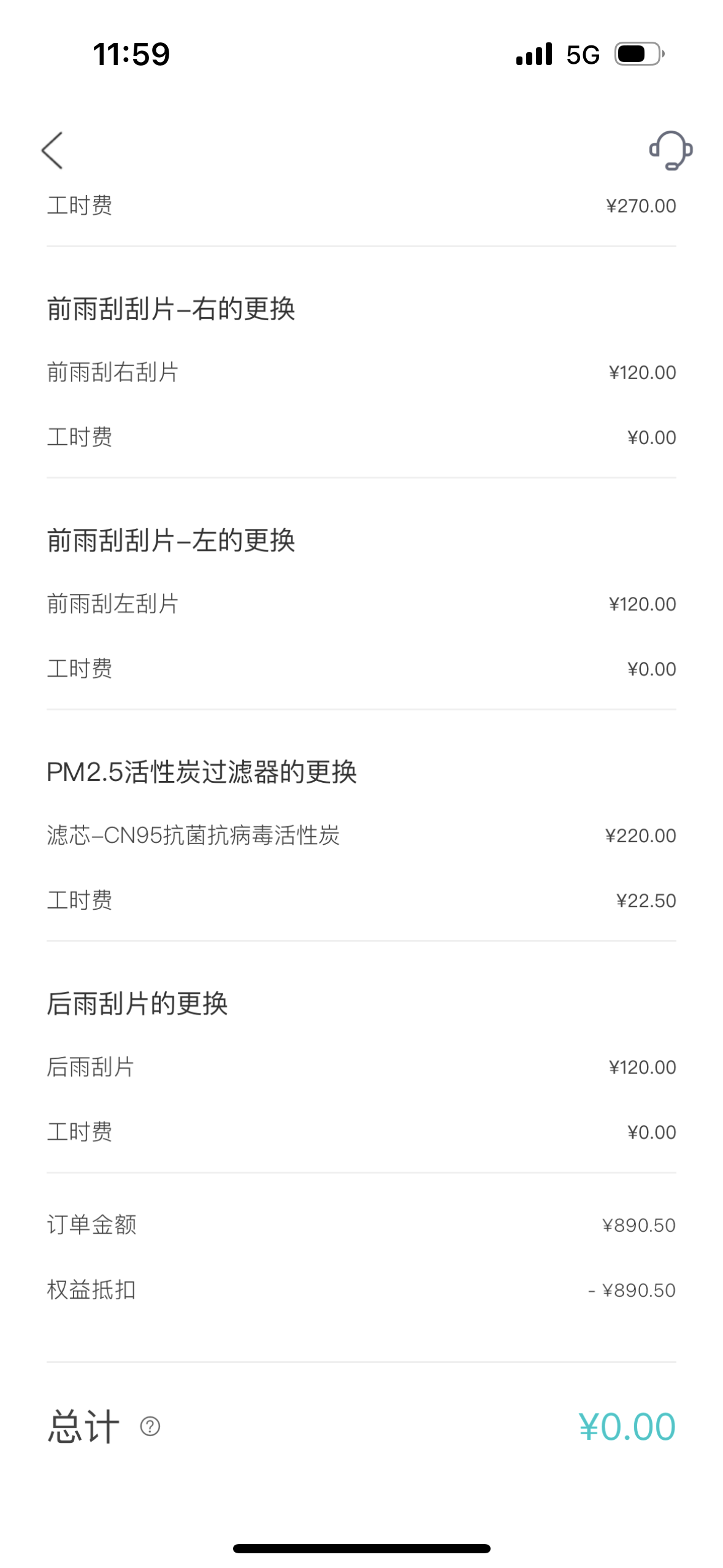 Assuming that you accidentally scratch the car, let's say the cost of painting just one part is 1000 yuan and there are 6 parts. Applying a 50% discount, the cost is 2000 yuan. But you should know that this painting entitlement does not affect the renewal return points the following year, only the monthly MyCar points.
As for the door-to-door tire repair, unlimited free maintenance, we won't calculate them here. Adding everything up, assuming 20% discount on points, the direct value that service without worries provides is approximately 6980 yuan for the first year, and 8780 yuan for the second year.
Now let's compare the price difference between buying insurance and service without worries.
As the first year of buying insurance for ES6 Performance Edition would cost me about 7000 yuan, the price difference with service without worry is 5100 yuan.
No insurance claim was made in the second year, the renewal fee is 10900 yuan minus the two hundred thousand points returned. The result is 9300 yuan, with a price difference of 2300 yuan compared with insurance.Are you still confused about which insurance to buy after reading this?
Learn Something New About Garages
As we all know, "Idea" has always been on the cutting edge, how could @Wenny not seize this traffic wave!
Let's take a look at Xiao Ge's simple thoughts on Idea – Idea wins with product strength or marketing skills?
Now it's time to learn something new!
What is the theory of market positioning and the 4P marketing theory?
Idea's product positioning and market positioning abilities are very strong. If we have to talk about theories here, we'll have to start with the STP theory, also known as the market segmentation theory.
Segmentation: According to the STP theory, companies need to segment the market first.
Refer to the figure below;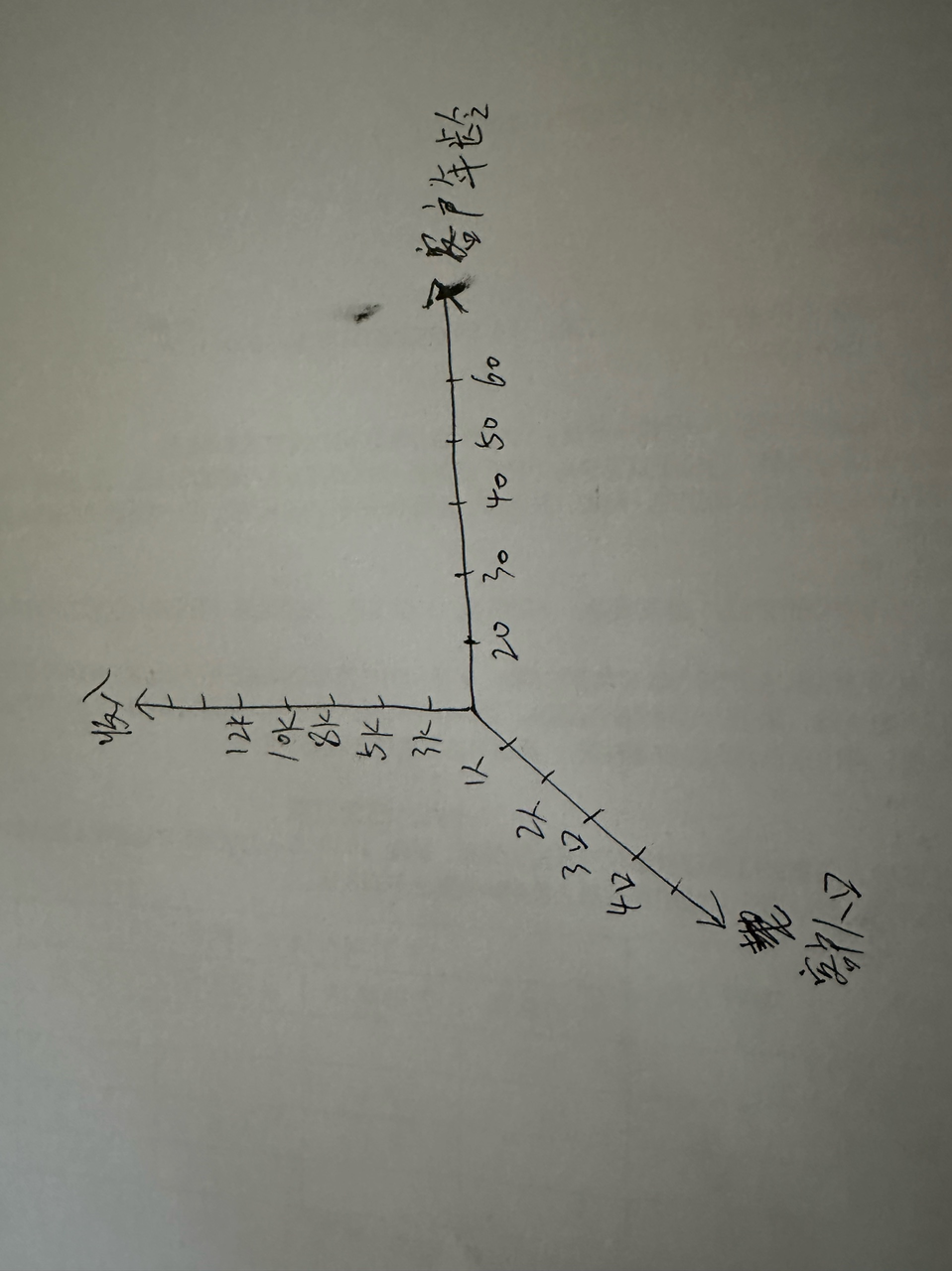 Targeting: Choose the market you want to target. Taking Idea as an example, their market segmentation is families of three or more, urban middle class, and around the ages of 30-40.
Positioning: The first two are from the demand side, and this one is from the supply side. What kind of product should I use to satisfy the customer of my target market? The answer Idea comes up with is the "Dad Car."
After determining the market and product positioning, the next step is the 4P theory.
First is the Price strategy. Set the price for your product first. If your target audience can only afford 300,000 RMB, but your cost would be 400,000 RMB even if you have a good product, it will cause a mismatch in the market.
In plain language, does that mean I'm not buying a Rolls-Royce because its product isn't good enough, its channels aren't enough, and its marketing isn't good enough?
So Price comes first, deciding that you will only make a 300,000 RMB car. Then, you will design a product at this price point and figure out how to reach your target audience through marketing tactics and channels.
Here, I think it's worth mentioning that Idea's marketing strategy is quite interesting. It should be the first automaker to sell cars on Weibo that I know of…
I often see many car enthusiasts in the group talking about how much noise Idea has on Weibo. That's because they are just within Idea's marketing range. How many users from third- or fourth-tier cities or Douyin might have never heard of the Idea brand?The most impressive example of the 4Ps that I can think of is selling household appliances. If you have ever seen both online and offline household appliances, you'll notice that the model numbers don't match. This is a classic example of the 4Ps.
Imagine that you are an air conditioner manufacturer. You have worked hard to create air conditioners with different power levels and frequency variations, and have established product and price tiers. You then distribute them to your different level agents, with different incentive policies for each.
One day, a guy called Jingdong suddenly emerged. This guy took your product and sold it online, breaking the channel isolation and transferring the prices you originally gave to the top-tier agents directly online, commonly referred to as a string of goods.
You were stunned. Your channel dealers were afraid they might all die if this continues. You ended up working for Jingdong. So, would it be okay to prohibit all products from being sold on Jingdong?
No, that's not feasible, because online sales are the trend. So what do you do? You set up online and offline versions, through product tiering to forcibly create price and channel tiers. You may often hear offline salespeople say that the online sales are low-end models, castrated versions, actually just with a different shell and number…
At this point, I cannot help but sigh, even using a 10 yuan Jingdong card now requires caution??
Conclusion
This is the first attempt by the community investigator.
At the same time, through product iteration, the connection between everyone and the Garage community will be closer – every investment and every achievement will be recorded and seen.
Once again, thank you to every Garage friend who has put their enthusiasm into the app. See you next Monday.
This article is a translation by ChatGPT of a Chinese report from 42HOW. If you have any questions about it, please email bd@42how.com.