Translation Result:
BMW: What Does It Mean to Ordinary People?
Calling it the most successful luxury brand to ignite ordinary people's passion for driving in the internal-combustion engine era might not be an overstatement. BMW's driving experience label not only exists in the German car system, nor only in the system of the three major German luxury brands, but also includes almost all brands that can be associated with driving experience. Of course, if you are not convinced, it's alright. After all, there are indeed brands that can outperform BMW in terms of driving experience.
However, to gather the three key elements of "better performance," "luxury label," and "affordability for most people," it is almost challenging to find a brand that can match BMW.
How else could BMW design a four-cylinder engine-shaped building for its headquarters in Munich, or why would a 3 Series be in almost every driver's life?
But times have changed, and can BMW keep up with the times?
After all, cars no longer consume gasoline, transitioning to electric power. Can BMW accelerate to catch up with this era's pace?
The answer is, of course, yes!
Not long ago, I experienced almost the full range of BMW electric vehicles at the Zhuzhou International Circuit in Hunan and Qiandao Lake in Jiangnan Water Town. From i3, i4, iX3, to iX, this is currently the mainstream electric vehicle production facility for large automobile groups. Compared with those new manufacturing brands, BMW's ambition and posture, building a relatively complete new energy product line at one go, is admirable.
However, the problem arises, that is, no one in the public seems to be able to achieve such a plan so quickly and build such a complete product line. Either it has been quietly developed for a long time, or you quickly empty the frame and fill it with batteries to make a so-called "electric transformation."
It seems that many people think that BMW should belong to the latter. But in fact, if you dig a little deeper, the origins of all this date back half a century ago.## About EV, BMW has been in for 50 years
The starting point of all stories is similar, such as the 70s of the last century, which is a good era for the leap forward of automotive technology.
The reason is that there is no oil.
The first oil crisis was a severe test of corporate strategy. For ordinary companies, this was an opportunity to develop small-displacement engines; for brands that attach more importance to the sustainable development of companies, this is a suitable time to meet existing market sales demand while doing some new research.
Therefore, in 1972, a "trial" electric car named 1602e with a chassis code of E10 was born. The reason why it is said to be a trial is that this car only made one in reality.
If viewed from a product perspective, this car used 12 12V lead-acid batteries, with a battery capacity of only 12.6kWh, and can only provide a maximum power of 32kW. From any perspective, this is a product that is far from today's electric cars.
But the valuable thing is that, first of all, its full vehicle weight of 350kg brought actual levels and volumes that were designed for home use scenarios at that time. More importantly, it had a practical application scenario from the beginning. For example, at the 1972 Munich Olympics, in order to prevent athletes from inhaling exhaust gas emissions from internal combustion engines, it became the guiding car for the long-distance running competition.
This is a very advanced concept, that is, to make it for use. Of course, the 30km range was obviously insufficient at that time, but it was a good start. After that, BMW followed the footsteps of 1602e and began the research and development trajectory of new energy vehicles.
In 1975, BMW launched an upgraded version of the LS model, which adopted a plug-in hybrid approach to energy supplementation. In 1981, BMW launched a "electric vehicles with high-performance batteries" project to improve the power supplementation and the range problem that still plagued all electric vehicle manufacturers.
Under this project, BMW launched eight four-wheel-drive versions of the 325iX sedan in 1987, which aimed to improve both range and performance. Therefore, the acceleration of this car reached 9 seconds per 100 km and the city range was 150km. If we look at it from today's perspective, the data achieved by micro electric cars like the Wuling Hongguang MINIEV is no different.
In 1991, BMW launched the E1 model, which had similar data to the 325iX but a smaller size, which focused on solving two problems. First, the energy supplement time of the electric car was reduced to 2 hours, and second, the use of sodium nickel chloride batteries aimed to improve the battery life.
Since then, BMW has made many attempts in these two areas. For example, in the pure electric 3 series models, it has tried to use fast charging to achieve efficient data of charging the battery capacity to 75% in 40 minutes and tried to use braking energy recovery technology. With current technical standards, 80% of battery capacity can be charged in 40 minutes, which has gradually become an important indicator of power supplementation for electric vehicles, and energy recovery during braking has become an industry standard.
If we say that the water testing stage has come to an end, then BMW has already had a complete form and a good state of exploration in the field of new energy, and what needs to be done is to systematically promote the early accumulation of work.
With the last three decades of the last century, almost all manufacturers, including BMW, were still conducting slow research and development and were not eager to replace internal combustion engines with new technologies. However, at the end of the first decade of the 21st century, this situation changed.In 2006, BYD, which had already made a name for itself in the mobile phone battery industry, entered the automotive world and launched the F3e model featuring lithium iron phosphate batteries. That same year, Elon Musk, who now rules the electric vehicle industry and dreams of retiring on Mars, introduced Tesla's first vehicle – the Roadster.
Obviously, these were two crucial signals.
Although people didn't seem to take this trend seriously at the time, at most considering it as preparation for the future and the raving of mad scientists. Regardless of whether it was the F3e or the later e6, the Roadster or the early Model S, they were all considered immature products. However, truly advanced companies never look at the phenomenon, but at the trend.
Almost at the same time, BMW, which still had a strong advantage in the internal combustion engine field, began to follow this trend. In 2007, BMW started introducing the concept of "efficient dynamics" into its products; and in 2008, it directly established a new independent business unit named "Project i" and began to formulate a development plan for electric vehicles.
In the initial stage of Project i, BMW continued its early strategy of testing the waters for electric vehicles by electrifying small cars. It chose the BMW 1 Series two-door coupe and the MINI Cooper for experimental electrification (the choice of the MINI Cooper as the first test may have contributed significantly to today's comprehensive electrification of the MINI brand), naming them MINI E and Active E, respectively. The core of the experiment was how to balance the weight increase caused by the battery through weight reduction engineering.
But from an external perspective, looking back from today, small electric cars can be a development direction, and even an important one, but for large conglomerates, it is definitely not commensurate with their own status. Fortunately, Project i discovered this problem.Therefore, they launched a concept car named "Vision" (BMW Vision Efficient Dynamics). It doesn't matter if you don't remember or care about this concept car, as the real highlight are the two important products that were developed based on this efficient and dynamic "VISION" – the i3 and i8!
I believe you still remember the groundbreaking i8 when it was first introduced, with its futuristic design and style (to be honest, I still think it's like that today, even with new forces emerging, there are still few cars that can surpass it in terms of design). However, the focus is not on the appearance, but on the underlying logic behind the development of these two cars.
The underlying logic is a comprehensive exploration of the possibilities and limits of electric or new energy vehicles. Based on this foundation, the i8 is responsible for exploring the future potential of supercars, performance, three-cylinder engines, and hybrid models, while the i3 explores the possibilities of small and micro vehicles, and urban commuting vehicles with a range of under 200 kilometers. In terms of their actual positioning, the i8 is obviously responsible for Dynamic, while the i3 is responsible for Efficient.
Are you amazed by how BMW nailed it with these cars?
Today, in the field of new energy vehicles, there are brands that specialize in performance, brands that sell well using hybrid technology with three-cylinder engines, and brands that focus on small and micro cars for urban short-distance travel.
From what we see now, no matter which path they choose, they all seem to have a bright future.
Meanwhile, when these two cars were being tested in the market, balancing the battery weight was not abandoned. At that time, BMW jointly opened a carbon fiber factory in Moseslake, Washington, USA, to produce carbon fiber reinforced composite plastics. This type of plastic is 50% lighter than steel and 30% lighter than aluminum. It balances the weight of the car while enhancing its range on the basis of ensuring its strength. Before BMW, no other brand attempted to explore the relationship between the weight and range of electric cars.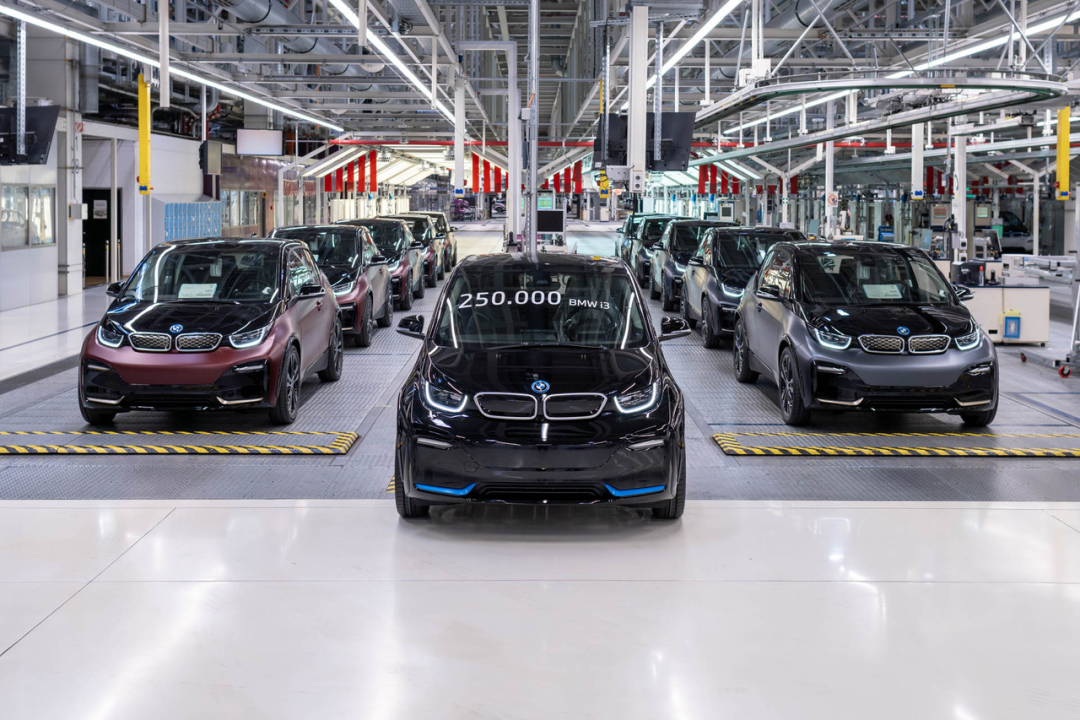 Just a few months ago, BMW's first-generation i3 (a total of 250,000 units sold worldwide) was officially discontinued, two years earlier than the previously announced date of 2024. However, this early discontinuation does not mean the end of the new energy era initiated by the i8 and i3 at BMW. Or, in other words, this ending is due to a new era of BMW electric vehicles that has already arrived ahead of schedule.
The Future is Really Interesting
The early pace of arrival actually has some meaning of the changing of the guard between the old and new. For example. In 2016, the Project i, which was originally responsible for exploration, was disbanded, and a new department, iPerformance, was established. The change between these two departments actually demonstrates a change in BMW's electrification strategy- from the exploration phase to a comprehensive brand strategy.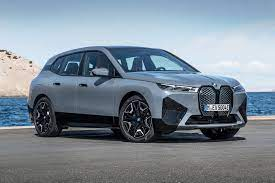 This change has several important meanings and implications:
First, 2016 was the year of the electric car boom in the Chinese market. The first round of new car brands had already been sifted through, and those remaining have become the backbone of the new energy and new car forces up to now.
Second, at this point in time, there were not many traditional automakers who started to scale up the development of new energy vehicles. The first-mover advantage was taken to lay the foundation for winning in the competition in the future.
Thirdly, the emergence of iPerformance actually indicates BMW's return. That is, during the exploration period, BMW did not actually care about what kind of characteristics the products presented. However, in the stage of formally launching the electric vehicle lineup, BMW hopes that the products can truly inherit the characteristics of BMW in the era of internal combustion engines, that is, still maintaining strong performance.
At present, it seems that this goal has already been reflected in the product strategy.
At the level of product launch, starting from last year's iX and iX3 models, to this year's i3, i4, and the recently launched electric flagship i7, basically all products that could drive sales in the era of internal combustion engines have been transferred to the electric platform.
In terms of technology, the accumulated technology in the electric vehicle testing stage has also inherited very well, such as the innovative Efficiency Trainer function on the BMW iX and BMW i7, which provides drivers with efficient driving advice and clearly displays the impact of different driving styles on energy consumption, allowing drivers to optimize their driving style and receive mileage rewards.
For example, a series of cross-energy-form technologies such as regenerative braking have already been developed and can be selected for products in the 48V mild hybrid, plug-in hybrid with fifth-generation electric powertrain system, and pure electric models.
Furthermore, in pure electric vehicles, the use of rare-earth-free design and the integration of the excitation synchronous motor with the motor, inverter, and transmission achieve comprehensive environmental protection and lightweighting.
What's even more important is that driving ability is also well maintained. Apart from the differences in physical performance between internal combustion engines and electric motors, there is no difference in driving feel between traditional 3 Series sedans and i3 products. If you want driving control, no matter in which era, products with the "3" and its coupe counterpart "4" from BMW can completely become a guarantee for more comfortable driving.
Overall, it is clear that BMW is currently pushing out products faster, validating product technologies sufficiently, and continuously maintaining driving feel and product quality at a higher level in the field of new energy. This is also the return that BMW has persistently pursued for technology under its brand concept in the past 50 years.
Just recently, BMW announced that it will invest 10 billion yuan to expand its power battery production capacity in Shenyang. In short, the mature product line and technological reserves are already complete, and the rest is to increase the dosage, produce quickly, and seize the market."`markdown

According to BMW's plan, by the end of 2025, BMW Group plans to deliver 2 million pure electric vehicles worldwide. It is expected that by 2030, at least 50% of the group's global sales will come from pure electric models.
For BMW, which sold 2.21 million vehicles globally last year, this is not a very aggressive plan. After all, the trend is already there. Insisting on inheriting the better driving and more performance of BMW into the electric era seems to be a more meaningful thing.
After all, running fast is important, but awareness is more important than speed.
"`
This article is a translation by ChatGPT of a Chinese report from 42HOW. If you have any questions about it, please email bd@42how.com.