On November 22nd, WeiLan New Energy produced its first car-grade solid-state power battery, which is also the supplier of NIO's solid-state batteries.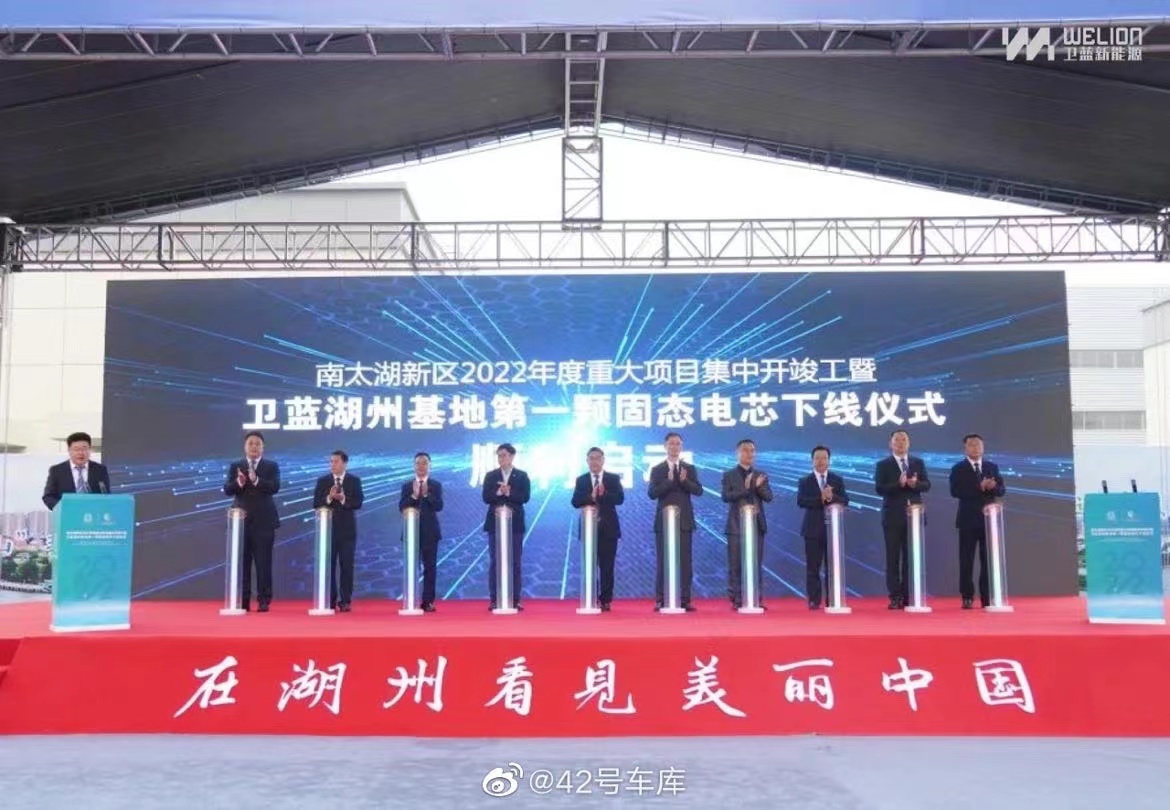 Established in 2016, WeiLan New Energy is headquartered in Beijing and has three major production bases in Fangshan, Beijing, Liyang in Jiangsu Province, and Huzhou in Zhejiang Province. The company is currently focused on the research and production of hybrid solid-liquid electrolyte lithium-ion batteries and all-solid-state lithium batteries.
In March this year, Li Hong, Chief Scientist and founder of WeiLan New Energy, revealed at the China Electric Vehicle Hundred People Forum that "WeiLan New Energy is collaborating with NIO, planning to launch a hybrid solid-liquid electrolyte battery pack based on the ET7 model, with a range of up to 1,000 km, a battery capacity of 150 kWh, and an energy density of 360 Wh/kg."
WeiLan New Energy said, "The successful production of the first solid-state battery cell at the Huzhou base is of great significance. Next, we will ensure that the follow-up production work of the project progresses steadily according to plan."
This article is a translation by ChatGPT of a Chinese report from 42HOW. If you have any questions about it, please email bd@42how.com.