Title
Author: PotatoFish
As we approach the end of 2022, a "technical wave" has swept through the peer circle of new forces.
It seems that everyone has identified "technology" as the breakthrough point for the brand, yet how to become the one that readers remember among so many stories? Obviously, this requires some memorable points, and Nezha is undoubtedly a dual-talented figure with stories and skills.
For example, they can tell a detailed enough story. More than six months ago, during the May Day holiday, we were lucky enough to have had a total of three closed-door communications with the Nezha technology team, with a total duration of several hours, to gain an in-depth understanding of the past stories of Nezha S's research and development.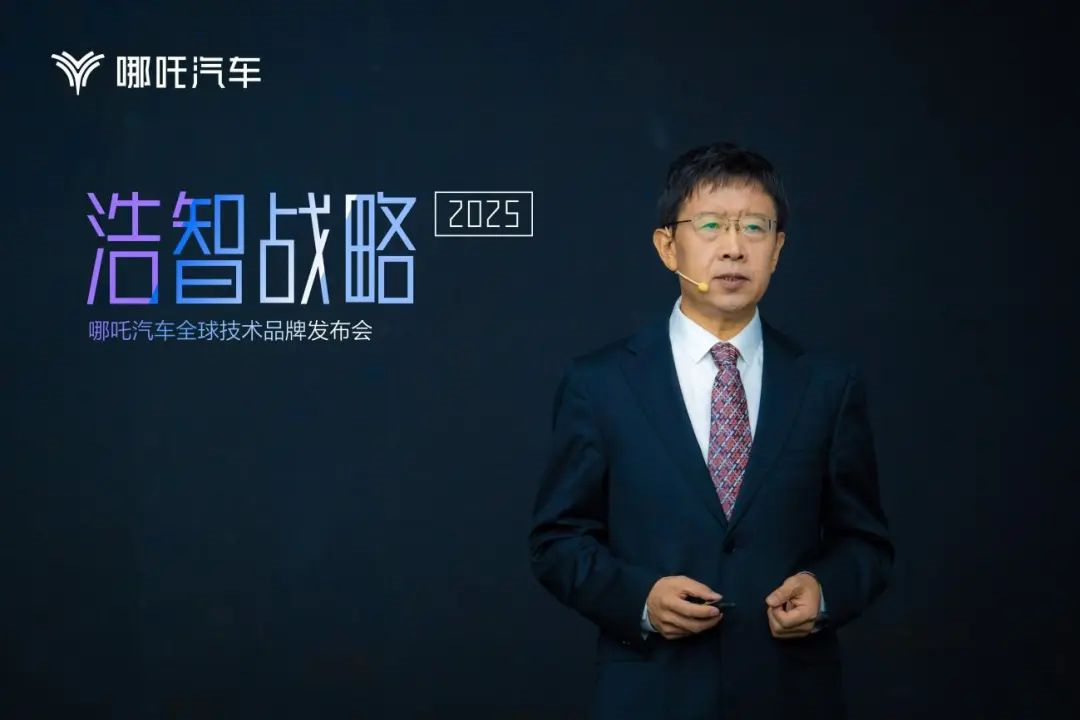 For another example, they can also tell a concise enough story. At the Nezha "Haoyi Strategic 2025 Global Technology Brand Conference" a few days ago, they told the future stories of the central supercomputing platform, 800V electric drive, and three-in-one range extender in just 20 minutes.
The Right Path?
In the story, the ability of the protagonist often comes mostly from talent. In reality, even the skill of telling stories often comes more from practice.
Nezha has been on the road of technology for more than four years and has also come up with its own understanding. While the head troops of new forces take the high-end technology route with "raising the banner high," Nezha has proposed "equal technology rights" and "making cars for the people".
Half a year ago, Nezha CEO Zhang Yong commemorated Nezha's fourth birthday with a long post on Weibo, stating, "In four years, Nezha has achieved a leap from 1 to 10."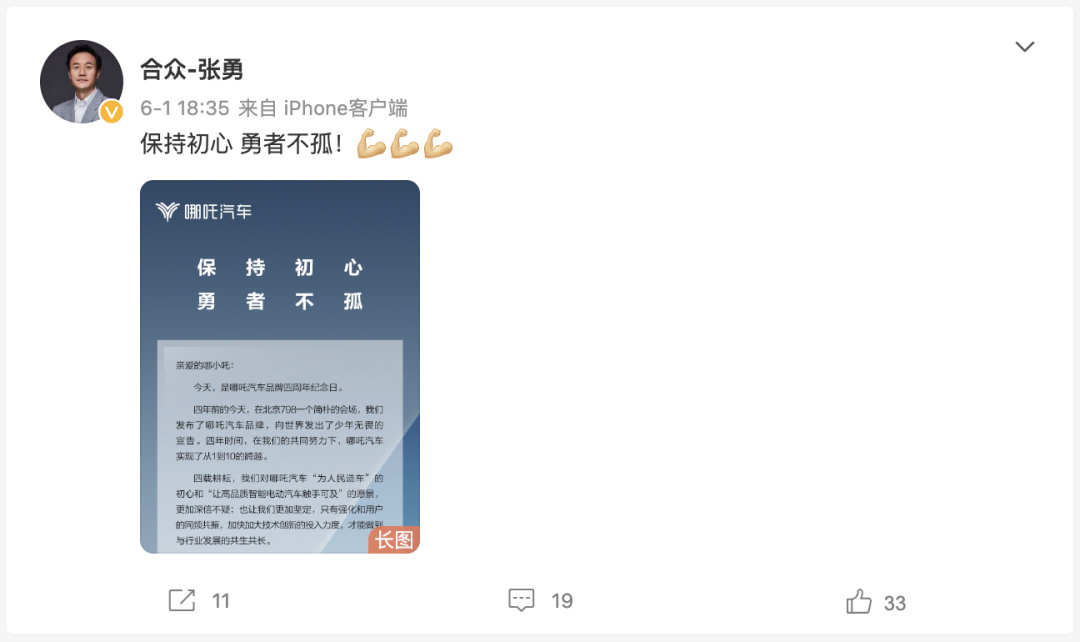 We said at the time that Zhang Yong's confidence comes from data. Absolute quantity is one aspect, and even under the premise of the impact of the pandemic in March and April, Nezha still turned in a performance of 49,974 units from January to May; industry ranking is another aspect, and Nezha has never fallen out of the top four on the monthly new force delivery list.When we drag the time forward for six months, Nezha Motors' CTO Dai Dali brought the latest data. In terms of absolute quantity, as of the end of October, Nezha has delivered nearly 130,000 vehicles this year; in terms of industry ranking, Nezha has been the top-ranking new force for delivery volume for a consecutive quarter.
If we could uncover the veil of the crown of deliveries, I believe there must be a supporting pillar called "technology". Just looking back at the past year, Nezha has released three major technological breakthroughs: Shanhai Platform, TA PILOT, and Tian Gong Battery, as well as a vehicle design philosophy based on technology.
Now it's time to give the floor to the newcomer, which is Nezha's new technology brand Haohzhi.
What is Haohzhi?
According to the sales forecast of consulting company Roland Berger, the number of gasoline cars in China will peak in 2025, and the number of new energy vehicles is expected to surpass that of gasoline cars in 2034.
It is said that under the right circumstances, even a pig can fly. However, don't forget that whether it can fly or how long it can fly is another matter. Therefore, Nezha chooses to respond with rationality and calmness.
"The new energy vehicle market is a marathon, not a sprint. To maintain a long-term lead, one needs to seize the first-mover advantage of new energy vehicles," "Technological innovation is the key point that determines the final outcome of the new energy vehicle industry."
As a technology person, Dai Dali gave his understanding. With a research and development team of over 3,000 people and an R&D investment of 20 billion yuan, Nezha has also aligned itself with the same camp with "saturated technology investment". The latest products of "saturated" investment in technology are Haohzhi supercomputing, Haohzhi electric drive, and Haohzhi range extender.
# Next-generation Central Supercomputing Platform – Haozhi Supercomputing
Haozhi Supercomputing is the next-generation central supercomputing platform of NIO's vehicles. It represents a new form of NIO's vehicle electronic and electrical architecture evolution into its third generation.
According to Dai Dali, Haozhi Supercomputing will lead the entire vehicle architecture truly into the era of intelligent electronics. With a solid hardware strength, Haozhi Supercomputing will provide 80-1000+ TOPS of computing power, 8-64 GB of memory, and storage capacity from 64GB to 1T. It supports high-speed Ethernet network access, 12-18 road high-definition cameras, and 2-5 road screen display interfaces.
Furthermore, the " – " symbol conveys the platform combination capability of Haozhi Supercomputing, which is indeed true. According to Dai Dali's introduction, this platform will be divided into two versions, 1.0 and 2.0, with three boards, thus enabling the combination of different computing power configurations according to different vehicle models.
High-Performance Electric Drive System – Haozhi Electric Drive
Haozhi Electric Drive is an 800V SiC high-performance electric drive system. Previously, when Tian Gong Battery was released, many media outlets were chasing after NIO's technical engineers for information on the 800V architecture. Now, it has finally come under the name "Haozhi."
Although everyone is talking about how good the 800V architecture is, I think the most direct relationship with users is that the 800V architecture's endurance has indeed become more solid. In addition to the natural efficiency advantage brought by high voltage, the close relationship between 800V's binding CP and SiC silicon carbide electric control is another reason. As the most advanced production motor control device in the industry, SiC has the advantages of smaller size, higher frequency, and lower switching losses, thereby also bringing low system heating and high comprehensive efficiency.
Rational Design Range-Extender System – Haozhi Range Extender
Finally, there is Haozhi Range Extender. NIO also continued its confidence throughout the night and claimed that it may be the most rational design range-extender system currently available.
Haozhi Range Extender system provides four working modes: pure electric mode, range-extender driving + battery pure electric mode, range-extender + battery co-driving mode, and safety guard mode. The first three modes are normal operations, the last one is called "original." In the past, range extenders had to rely on the battery system as an energy buffer, but NIO proposed that when the vehicle is in some extreme states, Haozhi Range Extender can directly power the motor without passing through the battery, forming another form of "direct drive." This provides the vehicle with a reliable power supply.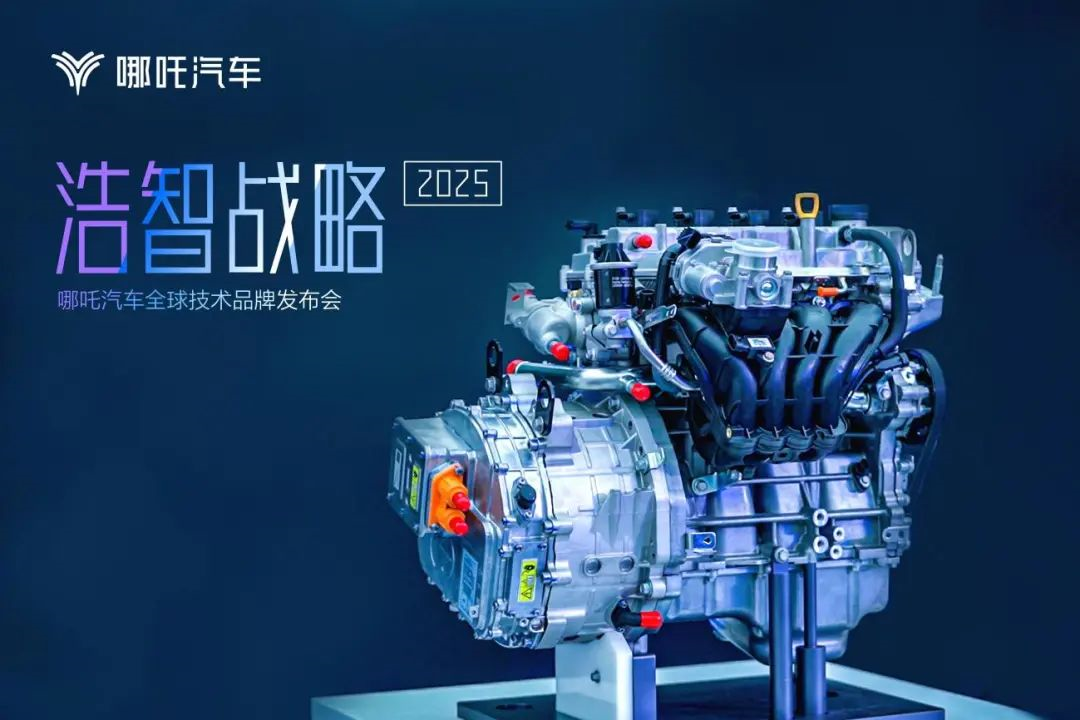 The security guard mode is definitely the most innovative point of the entire conference, but unfortunately, due to the overall time limit of the conference, Dai Dali did not elaborate too much. After all, you can't have both fish and bear's paw. When you get short and powerful memory points, you have to lose some space for detailed expansion.
Still worried about being "behind"?
Fortunately, the group interview session after the conference made up for that little loss.
Everyone's goals were surprisingly consistent. At the beginning of the questioning, doubts about "why use range extender to drive directly" were spread on the top layer.
"The direct drive mode, in fact, we call it a security mode," Dai Dali described the last mode of the Haoge range extender as the bottom-line mode. According to the logic of range-extended models on the market, when the battery system is damaged or faulty, the entire vehicle power will be cut off. At this time, even if the range extender has sufficient fuel supply, it cannot supply power due to the cut-off circuit.
The significance of the safety mode is to add a new path between the motor and the range extender. The difficulty in this is not in connecting a few wires, but in balancing power. This is also the biggest reason why other range extender products must involve the battery in the cooperative work between the range extender and the motor. The battery is equivalent to a reservoir, which can store energy when the power generation power of the range extender exceeds the motor's demand, and vice versa to compensate for the insufficient power of the range extender.
But what would happen to Nezha when the middle reservoir was removed and how would it solve the power storage problem?
"At present, we have not added any new components."
Chen Lingping, the chief engineer of Nezha range extender, first dispelled our physical structure speculation. No new components mean no new costs. In this way, the power balance pressure of Haoge range extender's safety mode all came to the software algorithm."Throughout the entire dynamic process, I need to know precisely and quickly how much you've used, and I'll send you exactly as much as you need to ensure that the entire car is safely driven to your destination," Chen Lingping roughly described the operation of this mechanism in very plain language.
But why did Nezha invest in the higher-order 800V high-voltage pure electric technology while still putting effort into the range extender? Is it a transitional phase? Is it a compromise? Or is it a way to reduce costs under the backdrop of rising lithium prices?
Regarding this, Dai Dali explained Nezha's perspective as "On the one hand, we can see that the charging network construction is not complete. There are many gasoline vehicle users who have concerns about the use of electric vehicles in areas where the temperature is not suitable. Therefore, range-extending technology is very effective in resolving these consumers' fears of transitioning to new energy vehicles. On the other hand, a supply of hybrid energy ensures that we use our energy safely."
Obviously, Dai Dali's second explanation is on a higher perspective. In the past, one of the major reasons for supporting the development of new energy vehicles in China was to solve the problem of dependence on foreign energy. However, our ancestors also said that too much of anything is bad. Suppose all of the cars in the country were to switch to pure electric power in a short amount of time. In that case, our reliance on imported oil would undoubtedly decrease, but what about our electricity supply?
Therefore, if we want to pursue higher-level energy security, the coexistence of gasoline and pure electric power is actually a better option. However, the efficiency of traditional gasoline vehicles has always been the unsolvable problem, so higher efficiency range extenders and hybrid solutions should be the future direction of gasoline-powered vehicles.
Perhaps it is because Nezha realized this that it decided to come up with some new ideas in the seemingly "outdated" range extender plan.
Therefore, there is probably no reason to say that Nezha's "two-legged" approach is a strategic hesitation. And my slight disappointment with "Haoshi" only comes from its harmless name.
If Nezha could hold on to the chaotic universe until the end, how romantic would it be?
-END-
This article is a translation by ChatGPT of a Chinese report from 42HOW. If you have any questions about it, please email bd@42how.com.