From mobile to car head unit, the form factor of car head units has been continuously optimized in recent years. The so-called "smart car" that only had an iPad installed in the car, which was criticized by people years ago, is no longer acceptable today. For example, currently popular smart car head unit brands like Wey Xiaoli have achieved a very good interactive experience, with a fluently operating system, logically clear interactive methods, and a useful voice assistant as basic configuration inside the car.
However, looking forward 10 years, it seems that the car head unit is nothing more than an interactive system from the mobile phone with new UI, redesigned layout and, in most cases, a first-class product of the processor used in mobile phones in the past.
~~That's right, I'm talking about Snapdragon 820A~~
But this is not the focus of today. The focus is that the next generation seems to have returned to the car, why do we say "returned"? Because last time, Tesla Model S carried high-performance car hardware, and this time, it is Lotus' next-generation cockpit system, Lotus Hyper OS.
Digital Twin World
As the world's first real-time rendering cockpit operating system built on the UNREAL ENGINE, Lotus Hyper OS has super graphics rendering and powerful 3D real-time rendering capabilities, presenting fluid high-quality images and 3D scenes.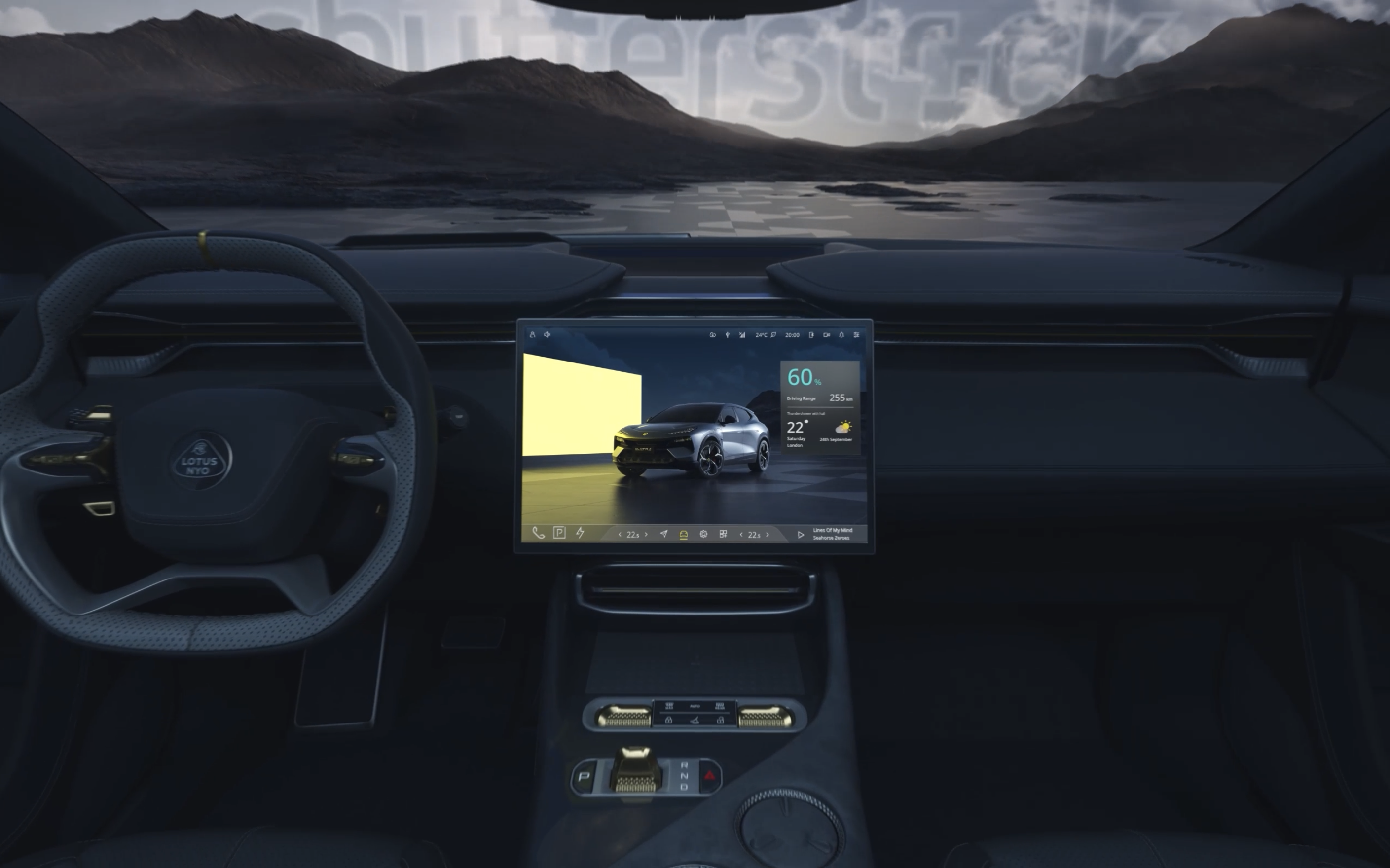 In order to create the authenticity of a virtual world, UNREAL ENGINE fully utilized high polygon vehicle models, standardized PBR materials and HDR environmental lighting technology, creating a car head unit interface with an extraordinary sense of reality.
In summary, it is to put a game with very good graphics quality (such as Horizon) in the car head unit, as a car control interface to achieve super cool interactive effects.
One highly commendable aspect of Lotus is the brand's excellent attention to detail in design, which is evident in everything from promotional materials to the interior and exterior design of their vehicles and even the UI of their car system, making them a leader in visual consistency within the industry.
Proprietary Animation Engine
Lotus has developed the NEWTON animation engine for use in their in-car interactions. The engine provides users with physical feedback that reflects motion based on the position, volume, and behavior of interface elements. Effects like elastic deformation, collisions, and variable inertia can all be demonstrated in interactions.
Weather Synced Scenes Beyond Graphics
For example, if it is raining outside, Lotus can detect the rain using its own sensors and weather forecast information, and load a corresponding rain scene. This allows the in-car display to show a vehicle that is synced with the external environment. At present, Lotus Hyper OS can support seven types of weather and over 40 weather effects. Dimensional information can also be obtained through location-based services, enabling day and night light and shadow effects to achieve synchronicity between the in-car display and reality.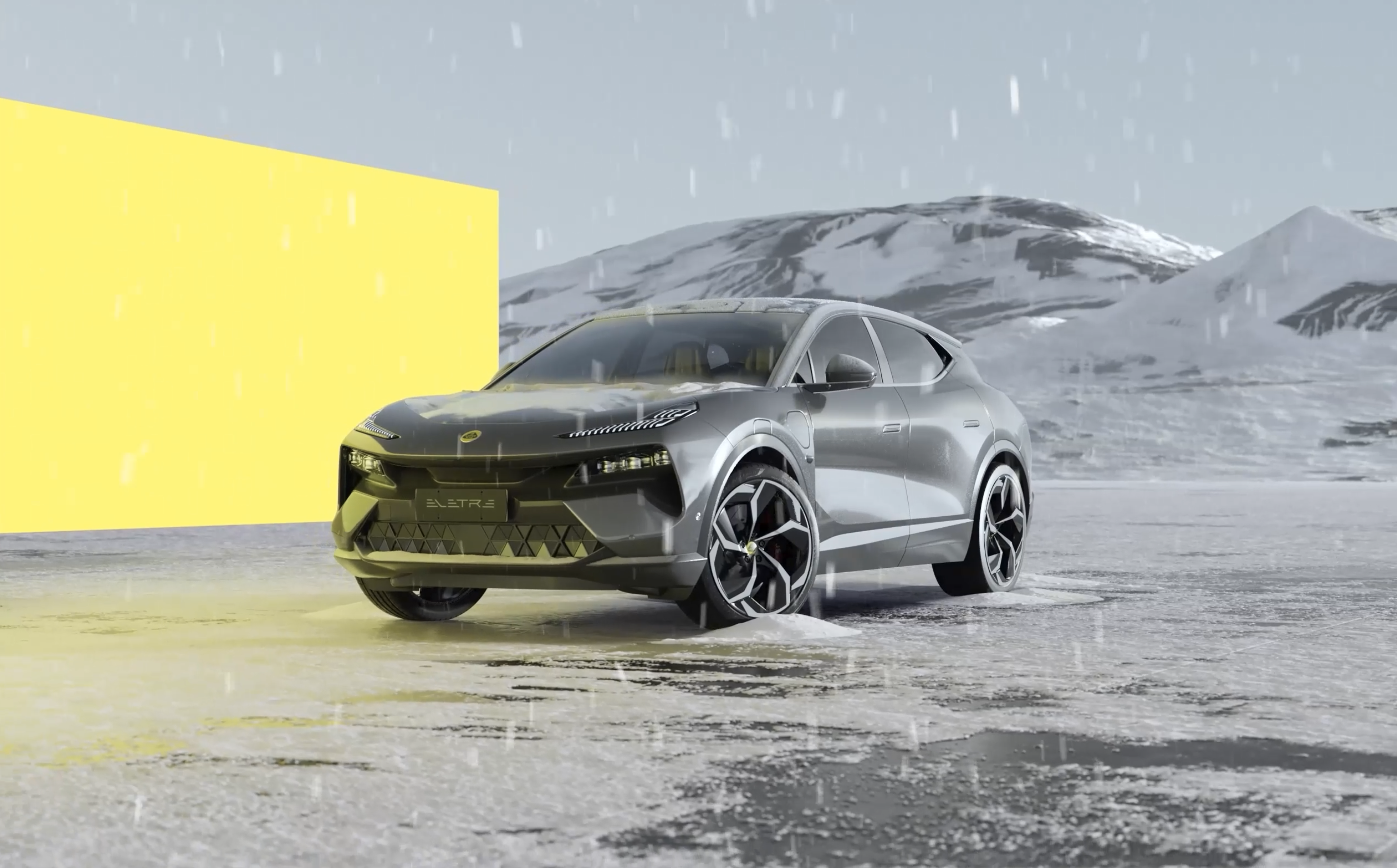 Customization Enthusiasts Rejoice
Lotus Hyper OS includes a system for customizing the appearance of the vehicle, allowing for high degrees of customization of the body color, wheels, brake calipers, and other features. Similarly, cars of the same brand and AD area models can display custom appearance modifications. With the support of Unreal 4, even more realistic color-changing effects can be achieved.
Powerful Hardware, yet Not Fully Enough
As the first mass-produced car equipped with Lotus Hyper OS, Eletre is equipped with two 8155 chips on the car's hardware, which is different from the Ideal L9's dual 8155 design. Lotus connects the two 8155 chips through a high-speed interface. A single SOC can reach a computing power of up to 105K DMIPS, and Lotus uses a unique computing power distribution technology to fully exert the total computing power of two 8155 chips, which is 210 K DMIPS. With 32G of ultra-large memory, Eletre can simultaneously support 5 cockpit screens (including HUD) and a cool 3D desktop engine and application.
However, in reality, Unreal Engine 4 has always been used on high-performance gaming consoles and PCs, and the 3D effects presented in Lotus Hyper OS are very realistic. It is not an exaggeration to say that the Unreal Engine is a beast with a huge demand for hardware performance. Therefore, in reality, these two 8155 chips are only barely sufficient for Eletre. Theoretically, with Tesla's hardware, Eletre can achieve even more realistic effects.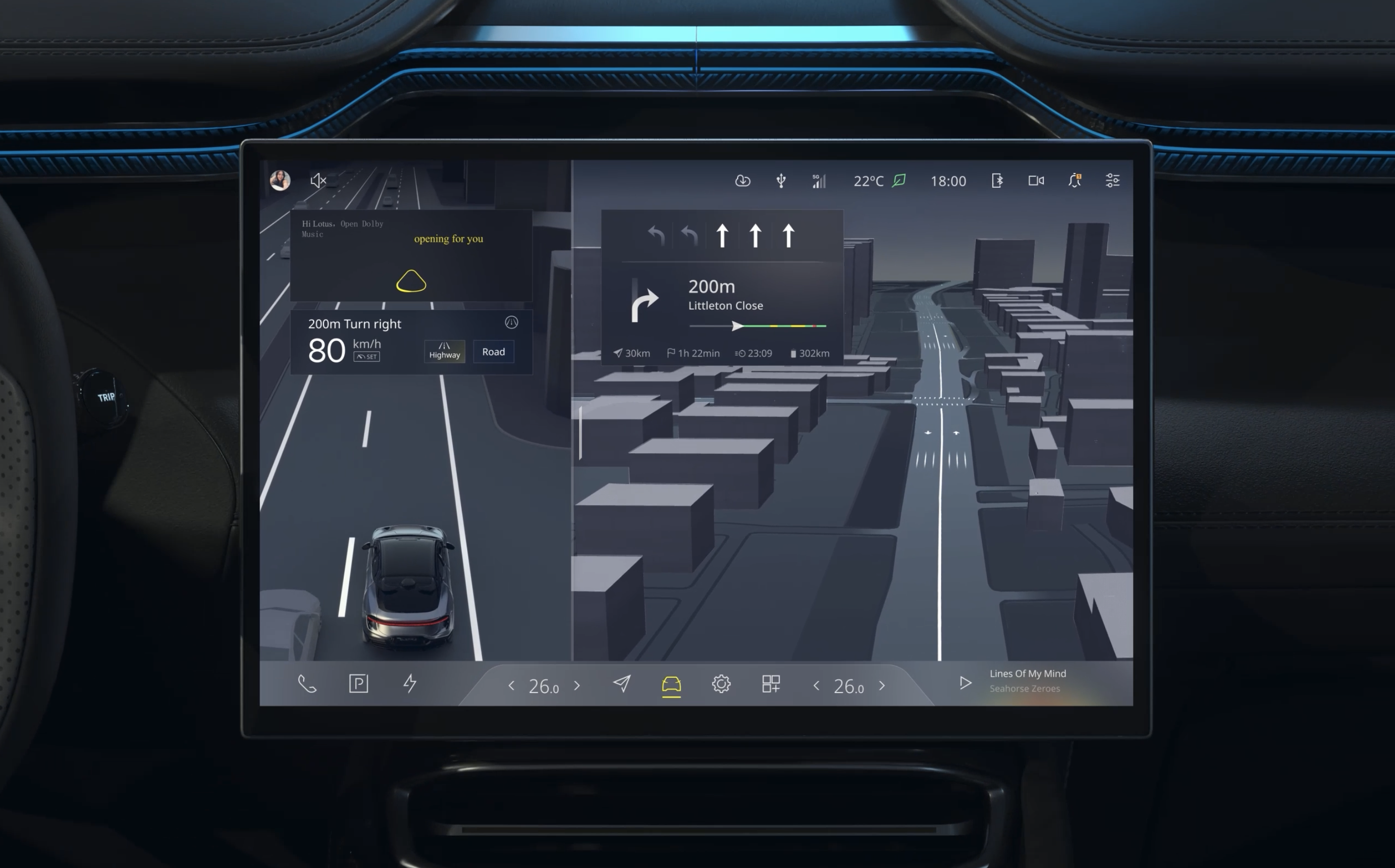 Boosting the Parameters of the Cockpit
In addition to the two 8155 chips mentioned earlier, Eletre is also equipped with many high-spec smart cabin hardware:
The 15.1-inch OLED central control screen has a super high resolution of 2560*1600 and an sRGB coverage ratio of up to 150%.
And there is also an interactive screen in the rear for controlling seat heating and air conditioning.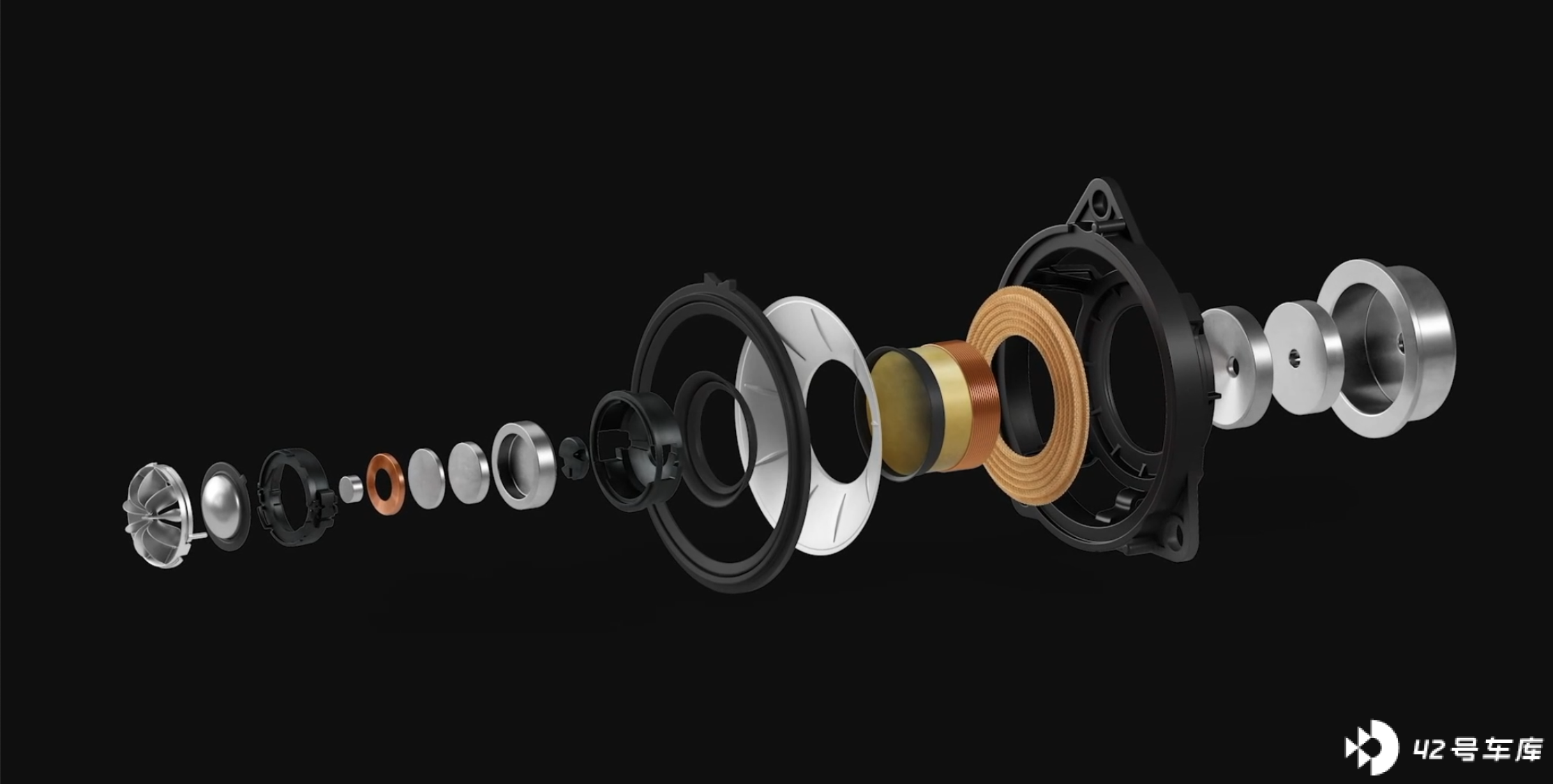 The KEF sound system is equipped with 15 speakers with a power of 1380 W, which incorporates the unique co-axial Uni-Q technology. The high and mid-range sounds are emitted from the same point, providing consistent sound throughout the car. An advanced option is available, including 23 speakers with 2160 W of power, utilizing the Uni-Core technology, which produces high-quality bass from a compact body. It also supports Dolby 3D panoramic sound with 7.1.4 channels.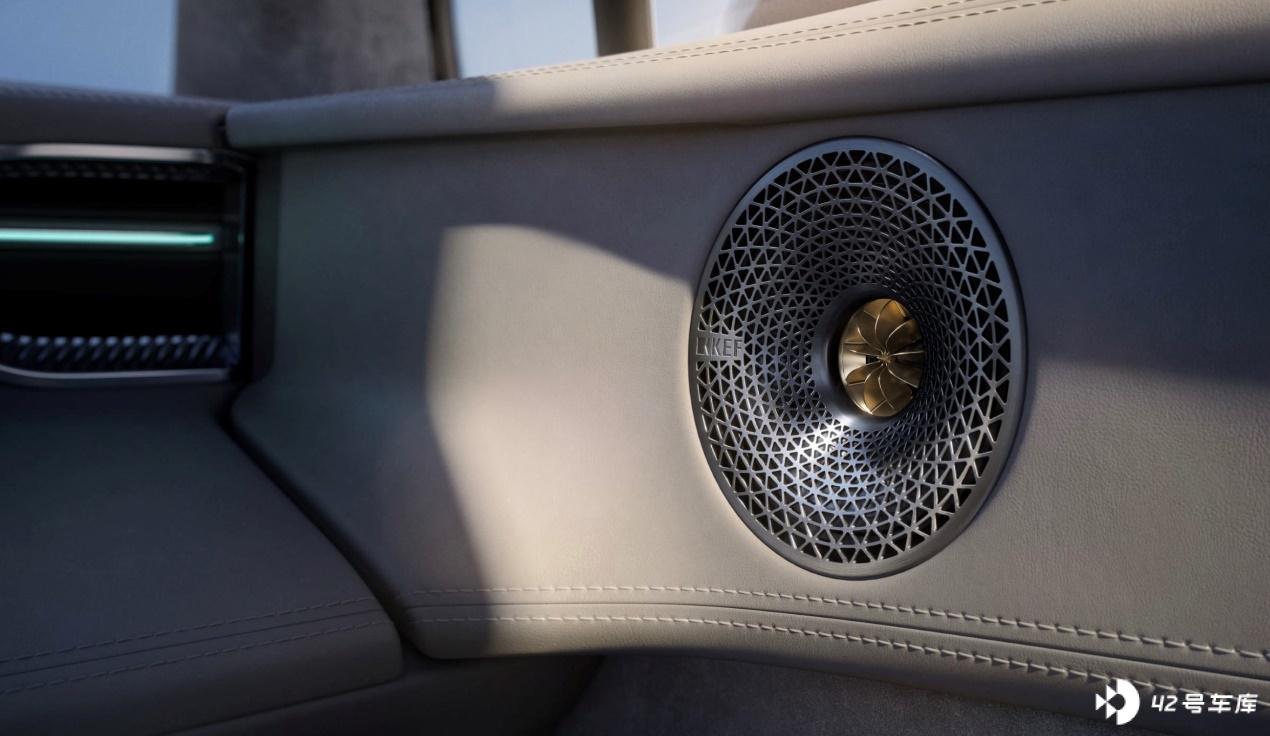 Lotus's self-operated exclusive Lotus Hyper Music application includes a massive high-quality Dolby music library, taking full advantage of the hardware capabilities. It also supports customized QQ music.
Performance, Performance, Performance
Lotus's racing genes are also inherited in the Lotus Hyper OS. On the Eletre, the Lotus Hyper OS integrates the racecourse, body, cloud data, and dynamics, providing a completely new race mode.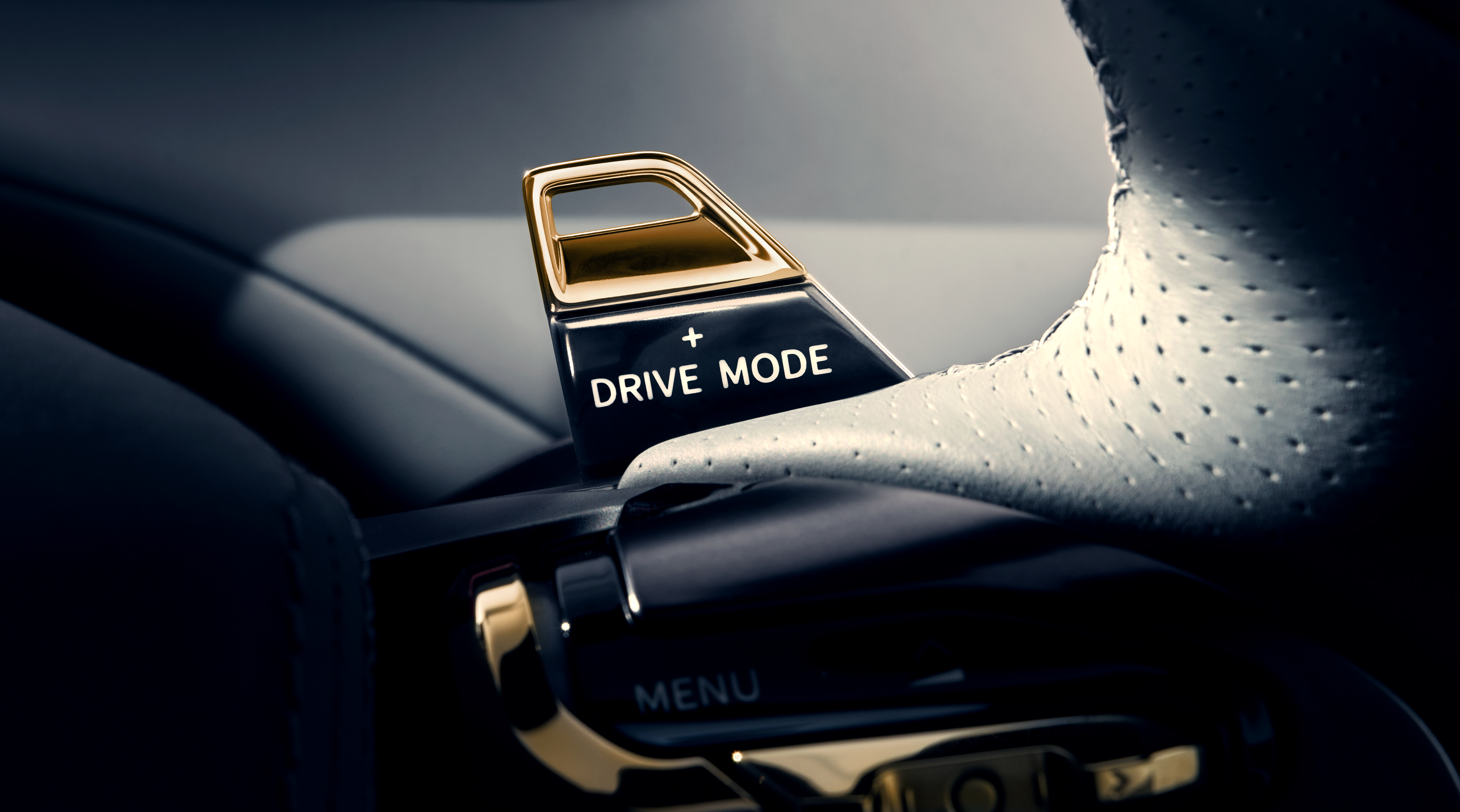 Lotus Hyper OS has the industry's first car-based system race timing and data analysis system based on ADAS high-precision positioning, with sub-millimeter level positioning accuracy and millisecond-level positioning refresh rate. With the ability of its own sensors, it displays real-time working status, such as battery health, tire pressure and temperature, front and rear axle power output, front and rear wheel steering, and active stability bar. In addition, the system records specific data on acceleration, braking, longitudinal and lateral acceleration, and driving speed, finally generating a race report.
By empowering AI algorithms to calculate synchronously, HUD can be used to assist users in controlling the best path on the actual track, and help find the most suitable entry and exit points.
Finally
If Tesla opened the chapter of automotive intelligence ten years ago, then the Lotus system may bring about a new round of software arms race or accelerate the rapid iteration of high-performance car hardware. Once the market has demand, the space for everyone to imagine the product form will become very large.
This article is a translation by ChatGPT of a Chinese report from 42HOW. If you have any questions about it, please email bd@42how.com.