Author | Yun Ge
Since its birth two years ago, Lantu Motors seems to have fallen behind after achieving a sprint speed of over 10,000 vehicles.
Since the second half of this year, Lantu Motors has been frequently taking actions, trying to seek "self-help" by continuously adjusting its brand positioning, product categories, R&D and production, talent development, and other overall layout.
On November 17th, Lantu Motors announced the completion of its Series A financing, with a financing amount of nearly 5 billion yuan and a post-financing market valuation of nearly 30 billion yuan. Its financing amount set a historical record, becoming the largest first-round financing in China's new energy vehicle industry to date.
Lantu Motors CEO Lu Fang said that introducing strategic investors can not only bring external resources, realize deep integration between Lantu Motors and investors in various aspects such as business, commerce, capital, and talents, and generate synergies, enhance the company\'s operating efficiency and cost benefits, but also further standardize the company's internal management structure, governance model, and governance system, and enhance Lantu Motors\' business vitality.
Meanwhile, Lantu Motors stated that it will continue to carry out financing work in the future, and also consider the plan for initial public offerings. Lantu Motors CFO Shen Jun said that after this round of financing, Lantu Motors will conduct further financing work and consider going public according to actual development needs and market conditions.
Against the backdrop of the capital winter, Lantu Motors' financing this round is precious. After the financing, how will Lantu Motors proceed?
Joining the Capital Race
Since 2021, the production and sales of new energy vehicles have been booming. However, at present, no new car-making force represented by "Weixiaoli" has achieved profitability, and Lantu Motors\' current losses are also expected.
The pre-disclosure announcement shows that Lantu Motors' operating income in 2021 was RMB 1.766 billion, with a net loss of RMB 706 million; the operating income in the first half of this year was RMB 1.886 billion, with a net loss of RMB 737 million. That is to say, from June 26, 2021, when Lantu Motors was established to June 30 this year, it has accumulated a net loss of RMB 1.443 billion in one year, and such losses are expected to continue for some time.
In this situation, how can Lantu Motors replenish its funds? The fastest and most effective way is to finance. In fact, not only Lantu Motors, but also Guangqi's Aiways, SAIC's Zhiji, and Chang'an's Eupheme have all introduced new investors through external channels in the past.# 8th August, Zhiji Auto Completes RMB 3 Billion (USD 463 million) A-round Financing, with its Valuation Reaching RMB 30 Billion (USD 4.63 Billion)
It was reported that Zhiji Auto, owned by SAIC Motor Group, has completed an A-round financing of RMB 3 billion, with a valuation of nearly RMB 30 billion after this round of financing.
Also in August, Avita Technologies, jointly created by Changan Automobile, CATL, and Huawei, secured nearly RMB 5 billion in A-round financing, reaching a valuation of billions of RMB.
In October, GAC Aion completed the A-round financing of RMB 18.3 billion, reaching a valuation of over RMB 100 billion, setting a new record for post-investment valuation in the Chinese new energy vehicle industry.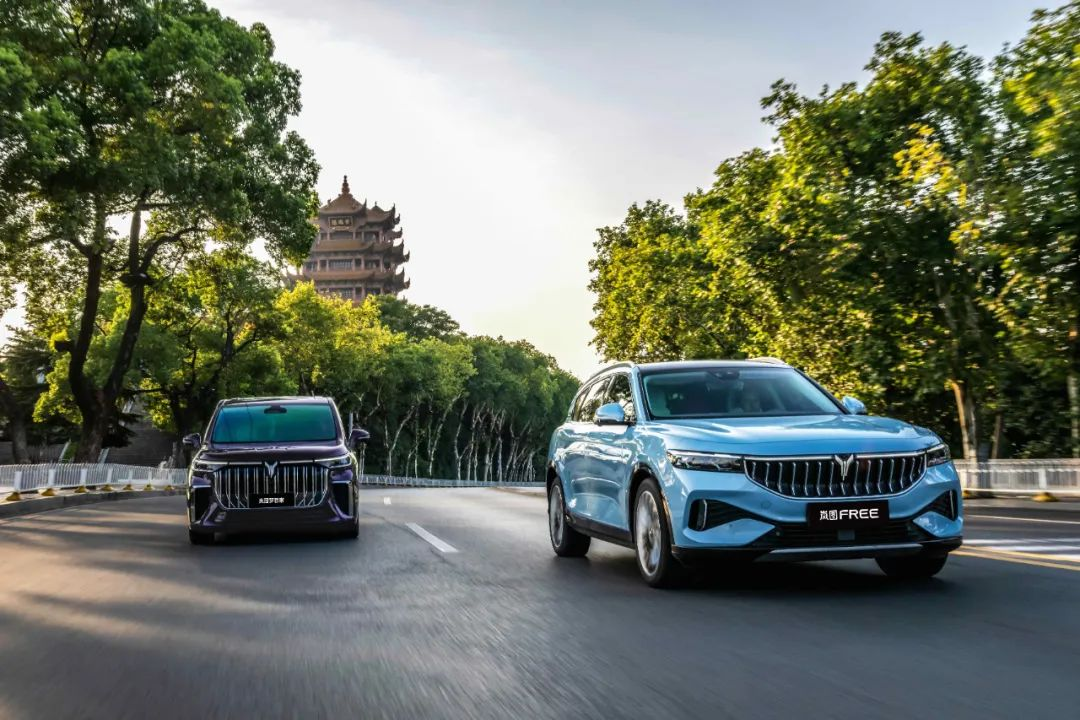 Back to the topic of the financing of the LanTu New Energy Vehicle (LanTu), Lu Fang, the vice president of Dongfeng Motor, said that on the one hand, through the coordination of the industry chain, especially the joint efforts in the upstream and downstream of the three-electricity, marketing and ecological cooperation, we can realize the complementary advantages with investors, and further promote the rapid development of LanTu's business. On the other hand, it is also to continue to implement the relevant requirements of "double-hundred enterprises" mixed reform, improve the corporate governance structure, flexibly promote the institutional mechanism, further enhance the value preservation and appreciation of state-owned capital, increase the competitiveness of state-owned economy, and magnify the function of state-owned capital.
Of course, even without Lu Fang's explanation, it is also not a bad thing for new brands of traditional car companies that have not yet "self-generated" to obtain more capital support.
Why Does Capital Favor LanTu?
In the eyes of investment institutions, new energy vehicles still have a high prosperous cycle of 2-3 years in the future. Therefore, this capital increase has positive significance for improving LanTu's financial situation.
At the beginning of its establishment, LanTu was regarded as the pioneer of Dongfeng Group's entry into the high-end new energy market. Lu Fang once said: "LanTu is an important strategic layout for Dongfeng's transformation and upgrading, and carries the dual mission of upgrading the Dongfeng brand and exploring new models for independent brand development."
In the current severe international economic situation, the overall capital market is in a downturn. In the complex environment, LanTu's current post-investment valuation has reached nearly RMB 30 billion. Lu Fang said: "LanTu Auto has successfully attracted nearly RMB 5 billion in financing, which reflects the full recognition and sufficient confidence of primary market investors in the investment value of LanTu Auto. It also shows that LanTu Auto has strong strength and unique advantages in the field of high-end intelligent electric vehicles."
So, what does LanTu rely on for obtaining nearly RMB 5 billion in financing?As a high-end brand created by Dongfeng's overall effort, LanTu Automobile has strived to shape the image of "the new force of the national team" in many aspects such as brand positioning, product development and production, brand marketing, sales service, and financing models.
Firstly, in terms of brand positioning, LanTu initially focused on electrification and intelligence and persisted in the high-end new energy automotive brand positioning, confronting foreign luxury brands, and promoting the development of national autonomous automotive brands. In terms of product categories, LanTu has completed a category strategy that covers SUVs, MPVs, and sedans in three years, making it the Chinese new energy automotive brand with the most complete product layout.
Since June of this year, LanTu Automobile's sales have maintained a month-on-month growth for five consecutive months, with an average unit price of over RMB 382,000. LanTu FREE is the benchmark for luxury SUVs in the 300,000 yuan level, and LanTu Dreamer has established a new standard for electric luxury MPVs. The upcoming third sedan, Chaser, will redefine the standard for luxury intelligent electric vehicles.
Secondly, from the perspective of R&D and production, LanTu is the first car company in China with a dual layout of ESSA native intelligent electric architecture and centralized SOA electronic and electrical architecture. The concept and technology of LanTu's ESSA native intelligent electric architecture can meet LanTu's technological needs in the next 8-10 years. The concept and technology of centralized SOA electronic and electrical architecture can meet LanTu's technological needs in the next 5 years. Looking to the future, LanTu has also laid out leading technologies such as solid-state batteries, hydrogen power, and L4-level or higher autonomous driving, which can quickly seize the commanding heights in technology.
Regarding the construction of the talent team, LanTu has already assembled a research and development team with electric and intelligent engineers as the core, and the number of research and development personnel accounts for 38% of the total number of the technology company, with the patent growth rate being the first in the new energy industry. "All technologies have been independently developed in full stack will, and the technological capabilities in the fields of new energy vehicle platforms, three electrics, intelligence, and body technology are all at the leading level in the industry," according to LanTu.
In other words, in LanTu's view, the all-around layout of brand positioning, products, technology, and talent is the core competitiveness that enables it to successfully finance against the trend.
How to go public?
LanTu's series A financing undoubtedly will help LanTu's future development, but more importantly, it may enhance internal and external confidence.Through this financing, Lantu can enhance its core technology research and development capabilities, accelerate the construction of marketing and service networks, provide leading and reliable solutions for luxury intelligent electric vehicles to customers, and thereby change the decline in sales.
In addition, the appearance of Ganzhou Fulin Lithium and XWD, which followed this investment, is also surprising. In the context of high lithium prices and rising battery costs, the addition of China's largest lithium resource supplier, Ganzhou Fulin Lithium, and power battery supplier XWD has supplemented Lantu's battery supply chain.
With a financing amount of 5 billion yuan, an enhanced supply chain layout, and a gradually resuming uptrend, Lantu is getting closer and closer to the IPO.
In fact, not only Lantu is watching the IPO, in the new energy vehicle brands incubated by independent traditional automakers, Guangzhou Automobile Group's Aion has already announced its plan to go public at the right time and place, and Chang'an's Avita and Geely's JiKu also have plans for IPO.
However, the first threshold that Lantu needs to cross to successfully achieve IPO is sales. Data shows that as of the first 10 months of this year, Lantu's cumulative sales reached 16,172 units, still far from the target of 31,000 units.
Of course, there are reasons why Lantu's sales are difficult to reach the target. Taking product layout as an example, Lantu chose the hardest route from the beginning, and as of now, its average price per car exceeds 382,000 yuan. There is no doubt that the price range of 300,000 to 400,000 yuan has always belonged to the high-end consumer market, which has long been dominated by traditional luxury brands such as BBA.
To this end, Lantu is also gradually strengthening its core competitiveness, especially in recent period, with a lot of news about new cars and new technologies. According to the plan, Lantu will continue to improve its product layout, in accordance with the strategic plan of "three cars and three categories in three years". In the second half of this year, Lantu will launch its first sedan product, completing the layout of the three major product categories: SUV, MPV, and sedan.
According to Lantu, its first sedan will be called "Chase the Light". As the third model under the brand, this model bears a heavy responsibility and is seen by Lantu as the key to turning around its sales dilemma.
"Chase the Light, as Lantu's first sedan model, is a fully extreme luxury electric sedan. Its performance in all dimensions is comprehensively ahead of its peers, and it will redefine the standard of intelligent electric vehicles. Currently, Chase the Light has completed stringent high-temperature and high-altitude summer standard tests and is expected to debut in December," said Lu Fang.
While continuously strengthening its products on all aspects, Lantu is also actively expanding to the international market. In February of this year, Lantu officially announced its entry into the European market and landed in Norway as its first stop. In September, Lantu's FREE was shipped to Norway, and will be officially delivered to Norwegian users at the end of November. After the Norwegian market, Lantu also plans to enter four other countries, including Sweden, the Netherlands, Denmark and Israel.
It is worth mentioning that completing Series A financing will also help Lantu in its future strategy.
However, from past experiences, it is evident that relying solely on the above actions to achieve high-end dreams and IPO completion is not enough. In other words, as one of China's leading new energy vehicle manufacturers, Lantu still needs to work extra hard and practice its skills both internally and externally, especially in the face of the great reshuffle in the industry.
This article is a translation by ChatGPT of a Chinese report from 42HOW. If you have any questions about it, please email bd@42how.com.