Author: Kenvin
On March 18th, Chery celebrated its 25th birthday.
For a 25-year-old Chery, it is in the prime of life. However, as times change, the death knell of internal combustion engine cars has begun to toll, and the drumbeat of new energy has already begun. At this moment, Chery is deeply trapped in the quagmire of transformation and cannot extricate itself.
As the creator and helmsman of Chery, Yin Tongyue's achievements are considerable, only to find that he is caught off guard in the face of the emerging changes of the times and ideological conflicts. Especially after a series of capable talents left him one after another, Yin Tongyue has become more lonely.
The departure of capable talents and the cooling of think tanks make Chery, under Yin Tongyue's leadership, out of touch with the times. Yin Tongyue is just an old man who is beyond his prime. The 25-year-old Chery needs a brand new helmsman and pioneer for the future.
Why is Yin Tongyue still obsessed with being in the limelight while Li Shufu and Wei Jianjun have already been content to stay behind the scenes?
The Late Deployment of New Brands
Recently, news shows that Changan New Energy will establish a new energy brand named Qi Yuan Auto. This means that Changan has two brands, Qi Yuan and Avita, for the new energy market.
Changan has been very proficient in the internal combustion engine car market in recent years, and it is finally enlightened and starting to take new energy seriously.
With the implementation of Changan's strategy, it also means that among the five major domestic independent brands – Geely, Great Wall, Changan, BYD, and Chery – only Chery has not yet launched a new brand strategy for the new energy market.
Due to the comprehensive innovation of new energy marketing systems and the rapid expansion of traditional independent brand businesses, launching new energy sub-brands has become a necessary measure for traditional automakers.
Therefore, we have seen that Geely has launched Jieke and Geometry, Great Wall has launched Ola and Smart Salon. GAC Group has launched EA1, and even the central state-owned enterprise Dongfeng has launched Lantu.
As for foreign brands, BMW has launched the i series, Mercedes-Benz has launched the EQ series, and Volkswagen has launched the I.D. series, etc.
Therefore, the failure to launch a separate new energy sub-brand has undoubtedly become Chery's biggest strategic disadvantage at present.Why Does Chery Delay the Launch of New Energy and New Brand, Resulting in Such a Huge Strategic Loophole? According to insiders who spoke with reporters from "Electric Drive", many Chery employees are aware of the changing times but are unable to make substantial progress. Yeung Tung-yue, in particular, has explicitly stated to the media that Chery will not be launching a new energy and new brand. The problem seems to point to Chery's core management layer.
When we look back at the market changes of these years, from independent high-end cars to new energy and new brands, independent hybrids, sport wagons, hardcore off-road vehicles… Has Chery ever taken the lead at any point? Almost always just following other independent brands.
Except for one thing – exports. It shows that in Chery's sales structure, exports account for nearly half. This is a glorious and sad thing.
As Chery's presence in the domestic market continues to decline, how can they continue to stand tall among independent brands? Some may even ask, can fallen Chery, be relegated to only creating presence by relying on the overseas market?
Clearly, the Chinese market remains the foundation and most important market for Chery Automobiles.
Regardless of facing harsh competition or lagging behind in strategy, Chery should immediately awaken, fight back, and reshape its former glory as the born leader among independent brands. After all, as new forces such as Weimar, Xiao Li and others build cars and compete for the new energy market, there's not much time left for traditional brands like Chery.
Yeun Tung-yue: Refusing to Change
Evaluating a company's strategic issues is difficult without examining the leader's direction. For example, Yeun Tung-yue, was he aware of the tremendous changes of the times? Was he keeping up with them? Based on Yeun Tung-yue's recent remarks in some interviews, it seems not so optimistic.
It's well known that the auto industry is facing unprecedented change. What are the characteristics of change? What will the future look like? These questions have not been talked about much in the industry.
In fact, one thing is evident- the characteristics of auto companies have transformed from car manufacturers to car technology companies, adding the word "technology". Whether it's the cutting-edge new forces, or the most traditional Volkswagen and Toyota- they all uncontrollably proclaim the slogan of technology.
Although only two words differentiate, the call for technological advancements brings about enormous changes.Based on this big trend in the industry, cars are no longer just a single means of transportation, but rather a mobile smart terminal. Technology automotive companies can not only produce cars, but also mobile phones and even other smart terminals, which is not strange.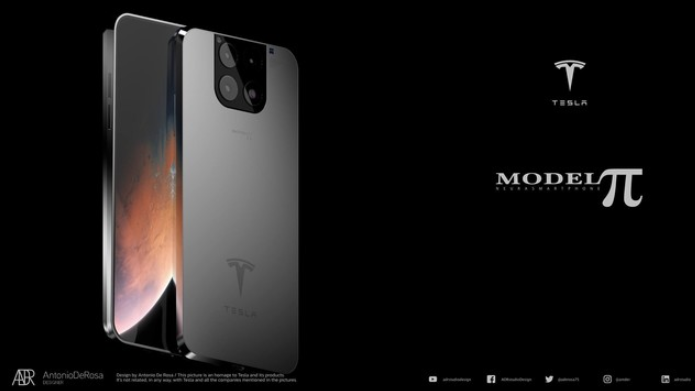 That's why Geely has started to enter the mobile phone market, and Tesla and NIO have also started to enter the mobile phone market… Of course, changes are two-way, and companies like Apple and Xiaomi are also producing cars. The progress may be bumpy, but the trend is consistent.
In terms of the product definition of technology cars, there is no essential difference between cars, mobile phones, tablets, computers, etc. It is all about the connection between brands and users.
However, Yin Tongyue seems to be unaware of such rapid changes in the era.
Recently, the news about NIO producing mobile phones has caused a stir in the industry, and when asked by Chinese Entrepreneur magazine whether Chery would produce mobile phones, Yin Tongyue said no. Car companies producing mobile phones may hope to create an ecosystem, expand the user base through mobile phones, and enhance the connection with users. We haven't done a lot of research, and we think that cars are already a very big cake.
Perhaps Yin Tongyue also understands the initial intentions of these technology automotive companies to make phones, but his inherent conservatism has made him refuse to make changes.
Such persistence is terrifying.
In recent years, there have been voices comparing traditional automotive companies to "Nokia" – whether this is a fact or will become a fact remains to be seen, but at least it shows that some people believe it, and belief means possibility.
The reason why Yin Tongyue refuses to change, whether it is his personality or the prejudice of his intellectual circle, is unknown. What is certain is that in the fast-paced era, Yin Tongyue, who rejects change, cannot steer Chery, and will not have a substantial promotion for the future of Chery New Energy.
Between 2012 and 2014, under the leadership of former general manager Fang Yunzhou, Chery New Energy achieved a rare profit, reaching hundreds of thousands or even millions of yuan per year, becoming the first profitable new energy company in China.In the current era when new car makers are still heavily investing, Chery New Energy, a company that has already achieved profitability, deserves the title of a commercial miracle.
Facing an unparalleled opportunity, and knowing that Chery New Energy could not keep up with the pace of the times, Fang Yunzhou, unable to hide his sorrow, left the Chery family and founded Hezhong New Energy, which is now known as NIO. Today, NIO's sales have ranked second among new car makers and has become the favorite of the times.
At this moment, it is unknown how Yin Tongyue views Fang Yunzhou's journey in car manufacturing, and whether he has any regrets.
The Never-Ending Internal Struggles
As Yin Tongyue said, the cake of the automotive industry is indeed large enough, but Chery did not eat much of it. Looking at the performance of Chery's development in recent years, its performance has been fluctuating.
According to its publicly released financial reports, Chery Automotive's net profit loss was RMB 530 million in 2018, its net profit was RMB 392 million in 2019, its net profit was only RMB 7.37 million in 2020, and it turned from loss to profit with a net profit of RMB 619 million in the first half of 2021.
Compared with Great Wall and Geely, which have made a lot of money, Chery's performance is indeed mediocre, and this is also the root cause of why Chery has been unable to go public. Behind the profits reflects the lack of strategy, weak product power and marketing weakness.
Looking back on Chery Automotive's development in recent years, whether in the traditional fuel vehicle market or in the future-oriented new energy market, Chery has not performed particularly well, the only thing that is pleasing is its exports. Increasing exports is worth encouraging, but if it loses its domestic base, this will be a problem.
In 2021, Chery Group's cumulative sales of cars both domestically and internationally reached a historic 961,926 units, a year-on-year increase of 31.7%. Among them, in the domestic market, Chery Group sold 692,772 vehicles during the year, a year-on-year increase of 12.38%, and exported 269,154 vehicles, a year-on-year increase of 136.3%. Sales of new energy vehicles were 109,028 units, a year-on-year increase of 144.6%.
This means that Chery's growth last year was more driven by exports and new energy, while the core domestic fuel vehicle market has reached the bottleneck of growth. This predicament continued this year, with Chery Group selling 60,419 cars in February, of which 19,997 were exported, and 10,702 were new energy, accounting for nearly half.
In the fuel vehicle market, it is worth noting that JETOUR, which seperated from Chery, has become the "top student" of Chery. In 2020, JETOUR Automobile, which developed the "travel+" segmental market, achieved sales of 154,077 units (including exports) for the whole year, a year-on-year increase of 17.9%. JETOUR's performance, seems to once again explain something.Yin Tongyue once said that Chery has achieved the success of its independent brand. This is indeed something Chery should be proud of, but it is also worth reflecting on and Yin Tongyue should think deeply about. While other independent brands are developing rapidly, even new forces such as Hezhong are shining, internal strife, confusion, and resignations are rampant at the Chery headquarters.
Looking at the new energy vehicle market, although Chery's new energy vehicle sales volume is expanding, more than 90% of the sales come from the Little Ant model. As for the Big Ant model in the mid-to-high end market, it has basically failed and has no presence at all. Chery's performance in the mid-to-high end market for new energy vehicles is far behind that of new forces like NIO and Li Auto.
In addition to the Little Ant, Chery has also released the QQ Ice Cream micro electric vehicle, but unfortunately it was accused of copying the Wuling MINI EV by the industry. While other independent brands are attempting to make headway into the high-end new energy vehicle market, Yin Tongyue's strategy is to try to replicate the miracle of the QQ years, but unfortunately, the old general is too old now.
Nowadays, companies such as Ola Electric and Lantu are rising stars, while companies such as Evatran and Salon Smartdrive are preparing for the market, along with established companies such as NIO and Li Auto, the high-end market for independent brands has been reshaped, and they are even posing a challenge to BBA. The fact is that Chery's inability to seize the opportunity for high-end development of new energy is one of its biggest strategic mistakes in recent years.
Chery's overall development in new energy vehicles is facing difficulties, which Yin Tongyue is naturally aware of, and he is seeking change, but his focus is on seeking "advanced management," rather than specific measures, or self-reflection.
On February 11, Luxshare Precision announced that it had reached and signed a "Strategic Cooperation Framework Agreement" with Chery, and the two sides will jointly set up a joint venture company that specializes in research and development and manufacturing of whole vehicles for new energy automobiles.
Yin Tongyue said: "Now is a stage of high integration between the automotive and IT industries. The cooperation between the two parties is not only a technical and ecological integration, but also more about the management integration." Luxshare Precision can help Chery improve the precision of management and is also hoping to introduce the management concepts of outstanding companies such as Apple through them to promote Chery's transformation.
Yin Tongyue refuses to change himself but continues to seek the problems in the business and optimize them. The question is, when a company is 25 years old, how much can it withstand? A new storm is brewing at Chery internally.
这是一篇标题
这是一段普通的文本,
直接回车不能换行,
要使用 <br>。
如果想要插入图片,可以使用 ![图片描述](图片链接地址),例如:

想要强调一段文字,可以使用 *斜体* 或是 **粗体**,例如:
这是斜体,这是粗体。
也可以使用 ***斜粗体***,例如:
这是斜粗体。
如果想要插入一段代码,可以使用 `代码`,例如:
print('Hello world!')
如果想要插入多行的代码,可以使用三个 `,再加上编程语言的名称,例如:
print('Hello world!')
print('Goodbye world!')

还可以使用 1. 有序列表,例如:
第一项
第二项
第三项
这是一段引用的文字。
如果想要插入链接,可以使用 [链接描述](链接地址),例如:
百度一下,你就知道
以上是部分 Markdown 语法,更多语法请参考 Markdown 中文文档。
This article is a translation by ChatGPT of a Chinese report from 42HOW. If you have any questions about it, please email bd@42how.com.