Article | Sue
Many people's love for Changcheng Road Convertible owes entirely to Euler. Rain or shine, the cat waits for you, and just thinking about it warms your heart.
When Euler first presented the white and black cats, no one could have predicted the wave of popularity the brand would cause in the market, but the appearance of the Good Cat sparked astonishment among onlookers.
Who says retro and future can't coexist? Who says car manufacturers don't understand women? You could say that the Good Cat borrows elements from the past, that its good looks are a bit too convenient, that its freshness is almost entirely in its design, but you can't stop every girl who sees it from saying "Good! Beautiful!"
Especially now that the 2022 GT 401km continues to be available, following an announcement that it is for sale at a price of 149,000 RMB, you can't resist.
During the pandemic, with chip shortages unavoidable, and with the 618 sales festival approaching, the new Good Cat GT reduced its price by 20,000 RMB on the day before its release, which hardly left any time for hesitation.
This is not the first time the Good Cat GT has set a "sweet trap" in terms of price.
The price of the Good Cat ranges from 141,000 to 171,000 RMB, and the GT, which is even sportier, was originally priced at 169,000 RMB. In fact, the Mulan version of the Good Cat GT has been released before, with different ranges and motor options, and the Mulan version with a 401km standard range sold for 149,000 RMB.
After learning this background information, it's easy to understand why the 2022 Good Cat GT reduced its price by 20,000 RMB. This new version of the Good Cat GT has also switched from ternary lithium batteries to lithium iron phosphate batteries, with a range of 401km instead of the previous 480km.
Some may bemoan that they bought the car before it got cheaper, but my philosophy is that there's no free lunch in this world.
At least with a closer examination, the new additions to Euler's Good Cat GT prove that "Chinese people don't deceive each other, and girls support girls."
First of all, the new car's appearance and interior have changed little, but there are many more options, and the color scheme is the main attraction.
The appearance of the Good Cat GT has nearly reached the limit of blending "future and retro," at least from my perspective, with the GT version being a bit wilder than the regular Good Cat.360° carbon fiber cool suit, L-type hunting fangs, 18-inch cat claw two-tone wheels, GT sport exclusive rear wing, whether you are from Gen Z or not, good taste is good taste. Not to mention the five exterior colors available, including armor gray, war white, women's red, distant black, and brave blue. Which girl can resist it?
Previously, the interior color scheme of Eupheme GT was only available in red and black, mainly to highlight its athleticism. However, after cultivating the female market for some time, Eupheme has finally launched a new color scheme for GT's interior: the four new Morandi color schemes of green rice, blue-gray, green-gray, and brown-gray.
Isn't it just adding some color schemes?
Whoever says that must not know women. Just ask the girls around you. If you really categorize all their many lipsticks, you can actually use warm and cold tones as a complete generalization. Why do they still need to have all kinds of queen colors, man killer colors, pure lust colors, and milk apricot red colors?
Women's almost demanding requirement for color is like men basically relying on their eyes to fall in love. It's called nature. It doesn't require mutual understanding, but mutual acceptance.
As a car brand that loves women more, Eupheme will not casually launch color schemes. It is almost as cautious about the art of color as lipstick brands, which led to the four new Eupheme GT color schemes that no girl would say "not good".
Morandi is simply the correct answer to color schemes in recent years, and Eupheme GT is a master of solving problems.
Secondly, the price has been reduced, but the configuration has not decreased, and there are even more choices.
Thanks to the support of the Lemon platform and the Coffee intelligent ecology, Eupheme GT has always been a leader in its class in terms of configuration. The classical chrome-plated central control lever of the imitation aircraft is full of mechanical sense, and the smaller electronic gear lever has freed up more front-row storage space for Eupheme GT. The dual screens integrate most functions, and there are hardly any redundant physical buttons.
After the new car has been reduced by 20,000 yuan in price, it still comes standard with body stability system, 360° panoramic fusion imaging, L2 advanced driving assistance functions integrating reversing radar, lane keeping, collision warning, automatic following, and automatic parking, as well as OTA whole vehicle remote upgrade services and many other functions.
You heard it right, these are all standard.If you think the configuration table below is not enough to show luxury and you don't want to choose a higher-priced model with higher configuration, there are also two "equipment enhancement BUFF" optional packages tailored for female users.
The ORA-Cabin Comfort cabin package corresponds mainly to comfort-oriented configurations, including fatigue driving monitoring, foot-kick sensing electric tailgate, voiceprint recognition interaction, comfort mode, driver's seat memory + welcome + heating + ventilation + massage, and front passenger seat 4-way electric adjustment + ventilation + heating + massage.
The ORA-Pilot Intelligent Driving package corresponds mainly to intelligent driving assistance configuration, covering three dimensions of driving assistance, active safety, and parking assistance, with advanced intelligent driving assistance functions such as adaptive cruise control (ACC), intelligent cornering assistance (ATC), intelligent cruise assistance (ICA), front collision warning (FCW), automatic emergency braking (AEB), blind spot monitoring (BSD), and lane departure warning (LDW). It also has many considerate functions such as AI automatic parking, mobile remote one-button parking, and smart trajectory reversing.
If you still feel unsatisfied, both optional packages can be selected at the same time.
What is called not afraid that you have no choice, but afraid that you don't know how to choose. ORA Good Cat GT not only sets an example for every car brand that wants to capture the female market, but also gives a trick to all the men.
If men can learn from ORA's psychological tactics, I guarantee that this world will have many sweet couples. However, it should be also noted that ORA Good Cat GT targets not only the female market, but also both male and female consumers.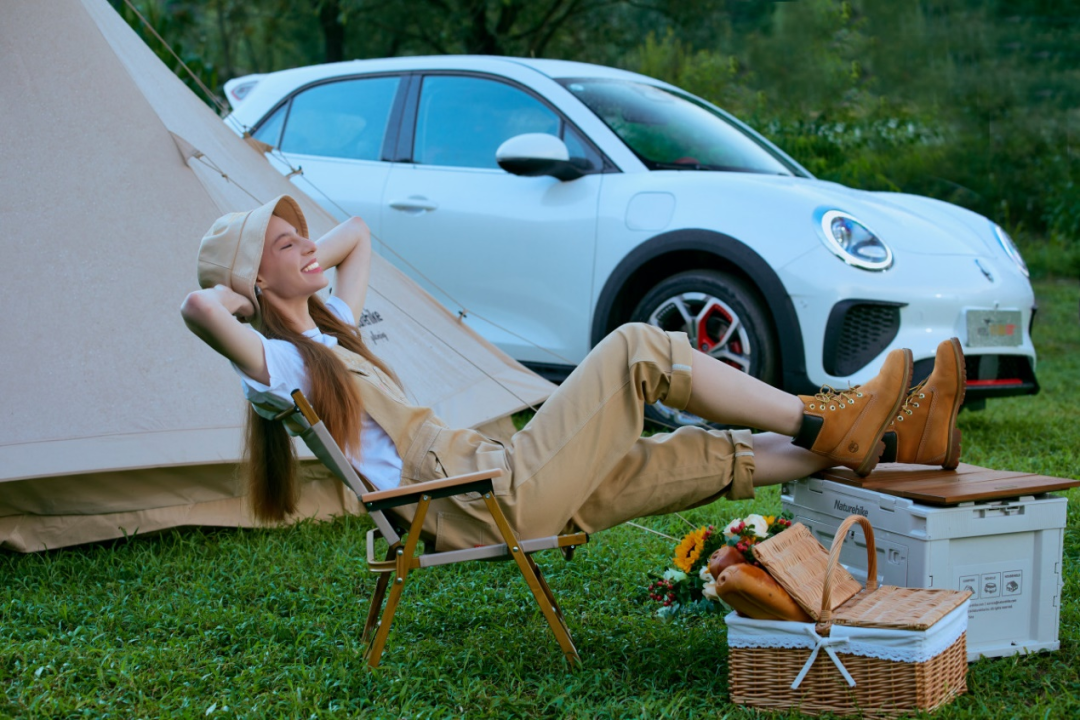 Finally, there is a reduction of 79km in endurance, but GT still gives you speed and fast charging.
I had test-driven the Good Cat GT with a range of 480km before, and my feeling at that time was that I had not driven such a small but powerful car for a long time. Moreover, it was so beautiful and a pure electric vehicle. At that time, I just wanted to sing "Satisfied" by Mayday in the car.
Although the new car has replaced the ternary lithium battery with a lithium iron phosphate battery, it still uses a permanent magnet synchronous motor, with a maximum power of 126kW, a peak torque of 250N·m, and a maximum speed of 160km/h. With the ORA-Launch+™ ejection start function, it still achieves the official 6.9 seconds for a 0-100km/h acceleration.
In terms of charging, the discounted Good Cat GT with slow charging time of 8 hours and still supports fast charging. It only takes 30 minutes to charge 30%-80%.When it comes to electric vehicles, it's easy to only consider the higher-looking range data and overlook the real-world usage scenarios and demands. But can models with ranges of 600km, 700km, and even those claiming 1000km really alleviate people's range anxiety? Not necessarily, because those who are anxious will still be anxious, while those who aren't will always believe in charging stations and objectively judge the usage scenarios of pure electric vehicles. The 79km range difference between 401km and 480km may not seem like much at first, but judging from the sales of the good cat and good cat GT, most people can meet their urban travel needs within this range. By spending just a little more charging time, even fast charging which is not too long, one can save 20,000 yuan and enjoy a series of new additions and iterations, which is the "sweet trap" set by Euler Good Cat GT. Ladies, I prove that it's trying its best, and 618 can only help you up to this point.
This article is a translation by ChatGPT of a Chinese report from 42HOW. If you have any questions about it, please email bd@42how.com.