Jia Haonan and Chu Wanbo from the front passenger temple

Smart Car Reference | Public Account AI4Auto
Who is still spreading rumors that Tesla will lower prices to 219,900 yuan?
Not only did it not decrease, but it also increased significantly following the North American trend.
Just now, Tesla's official website in China updated, and the price of the Model Y Long Range version has increased by 19,000 yuan to 394,900 yuan.
Let me see who is slow to take action?
The sudden price increase, is it just Tesla, or is it a precursor to a major industry upheaval? Can it be lowered again?
Specific Information on Price Increase
The only model affected by the price increase in China is the Tesla Model Y Long Range version:
According to the official website, the price of the Tesla Model Y Long Range version has increased by 19,000 yuan, and the price after the increase is 394,900 yuan, with a delivery cycle of 20-24 weeks.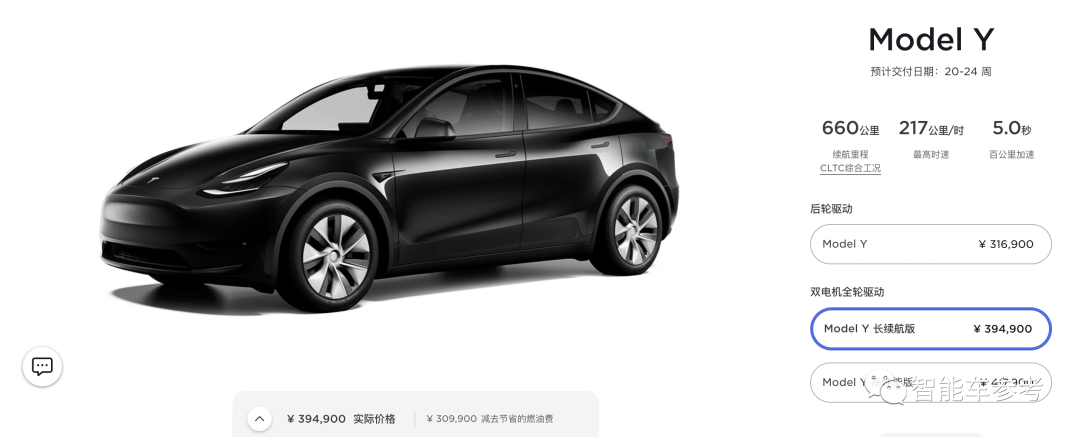 Just the day before, Tesla North America launched a "Price Increase Full House Set," and almost all models had their prices raised, with the highest price increase reaching 6,000 USD (equivalent to 40,200 yuan), as follows:
Model 3 Long Range version with a price increase of $2,000, now priced at $57,990 (equivalent to 388,500 yuan);

Both versions of the Model Y have increased in price, with the price of the Model Y Long Range version increasing by $3,000 to $65,990 (equivalent to 442,100 yuan), and the price of the Model Y Performance version increasing by $2,000 to $69,990 (equivalent to 468,900 yuan);

Model S increased by $5,000 to $104,990 (equivalent to 703,400 yuan);

Model X increased by $6,000 to $120,990 (equivalent to 810,600 yuan).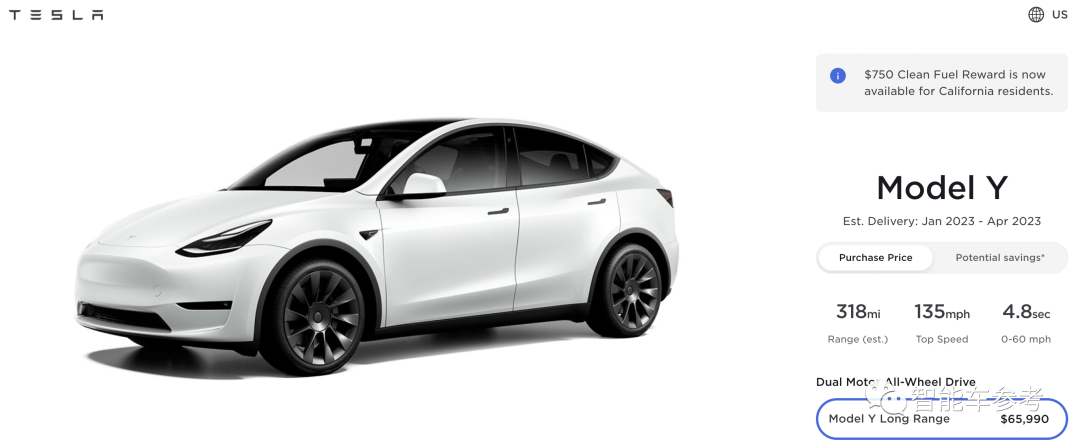 In fact, Tesla's price increases did not begin today. Since the beginning of this year, affected by supply chain and battery raw material prices, all models in Tesla's lineup have been raising prices again and again.
The most exaggerated was in March of this year when Tesla's models under a week experienced three price increases, and the main targets of the price increase were its sales mainstays, the Model 3 and Model Y.
At the same time, in April of this year, Tesla made another small price increase, and the upward trend in prices seemed to have slowed down. At almost the same time, Musk said at Tesla's first-quarter analyst meeting that he didn't expect Tesla to increase prices in the near future.Yesterday, domestic netizens broke the news that the rear-wheel drive version of the domestically produced Model 3 from Tesla will have its prices reduced by 60,000 yuan to 219,900 yuan, causing a wave of excitement online. However, Tesla soon denied the rumor and clarified that there would not be any price reduction.
Instead, the prices have actually increased, and when combined with the previous event, netizens were left with a bone to pick:

Some also expressed that, based on the current trend, it seems unlikely for prices to go back down:

And of course, there are always those who manage to find opportunities amid chaos:

Why did the prices go up? Will they come back down?
Is this due to following the price increases in the United States?
Elon Musk mentioned a while ago:
Due to the impact of component and chip shortages, Tesla factories have been experiencing production capacity shortages for several quarters, and this situation is likely to persist for a year.
Some people are citing this statement to explain Tesla's current trend of price increases, but it doesn't always make sense.
Data shows that Total Tesla production capacity for Q1 of this year was 305,407 units, which is still a 69% increase compared to the same period last year; and Total deliveries for Q1 were 310,048 units, a YoY growth of 68%.
Even with the various unfavorable factors this year, both sales and production capabilities for Tesla have seen significant improvements compared to the same period last year.
Furthermore, even if production capacity is limited, it only affects the delivery cycle and not the selling price.
It is more likely that the price increase is related to the rising prices of raw materials and logistics.
The Covid-19 lockdown in East China and the Russia-Ukraine conflict in the first quarter of this year were direct factors that have led to the rise of upstream raw material prices.
On the other hand, on June 10th, the US released its CPI data for May, which showed a year-on-year increase of 8.6% and a month-on-month increase of 1.0%, surpassing expectations.
Inflation in the United States has an impact on the world, and raw material prices such as electric vehicle batteries and chips have risen globally. Not only that, but the rise in oil prices has also led to a surge in logistics prices.The Model Y Long Range AWD, which has experienced a price hike, uses LG's ternary lithium battery, but LG actually has factories in China. This also indicates that the price increase is mainly due to the upstream raw materials, not just limited to the domestic market. Moreover, the Fed may continue to raise interest rates in the future, which means that Tesla may continue to raise prices.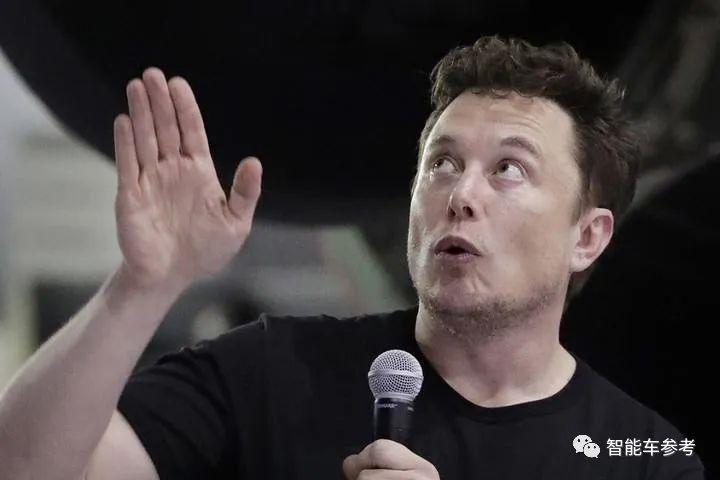 This is a question that even Musk cannot answer. Therefore, this wave of price increases not only affects the Model Y Long Range AWD, but may also extend to other models and EV brands. However, there is also good news. Only considering the domestic market, our inflation remains under control, and since mid-to-late May, there have been signs of relief and recovery in the supply chain. As long as nothing unexpected occurs, this momentum will only get stronger.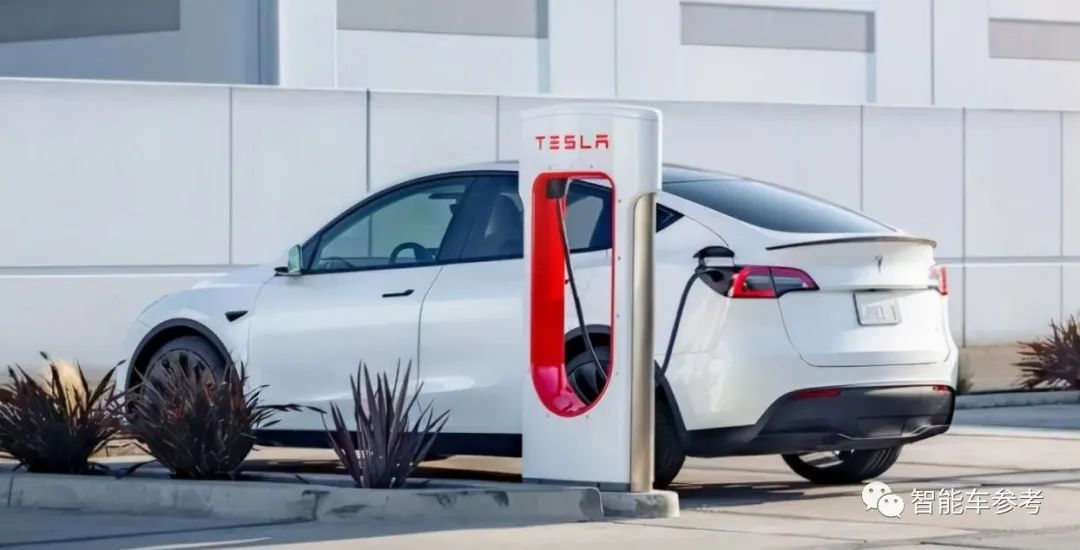 Generally, the cost fluctuations of supply chains in the automotive industry will be transmitted to the user side with a delay of about a quarter. This fall, domestic automakers' supply chain and cost pressures are expected to ease. Perhaps Tesla and other EV brands will adjust their prices at that time. But who knows… After all, price increases may be due to the cost, while price reductions need a conscience.
— The End —
This article is a translation by ChatGPT of a Chinese report from 42HOW. If you have any questions about it, please email bd@42how.com.