NIO, Posted by Fuzajisi

Reference for intelligent vehicles | WeChat official account AI4Auto

NIO has just launched its pre-sale of ES7, starting at 468,000 RMB, achieving three "NIO records" as soon as it was released.

Most Intelligent SUV from NIO:

Equipped with LIDAR and intelligent hardware and software that surpasses the previous generation 886, with an automatic driving chip calculation power of over 1000 TOPS and 33 high-precision sensors, it will support NIO's NAD automatic driving technology.

NIO's second-generation digital cockpit uses the Qualcomm Snapdragon 8155 as the underlying computing platform, claiming to be the "most powerful" available for mass production.

Fastest Performance SUV from NIO:

With a weight of 2.4 tons, it can accelerate from 0 to 100 kilometers per hour in 3.9 seconds, showing its powerful driving performance. Only NIO's ET7 can be 0.1 seconds faster.

These two records also gave CEO William Bin Li the confidence to say at the new car launch event:

"ES7, the ceiling of 400,000 to 500,000 RMB SUVs."

This means that compared with their competitors, electric or gasoline, NIO's new model is the champion. However, we do not know whether the ideal L9 "SUV below 5 million RMB" that Li wants to release still falls within this category.

Finally, William Bin Li stated that ES7 will be the fastest model to be delivered by NIO. It will be launched in June 2022 and delivered as early as August.

Well, everything he mentioned is scheduled for 2022. This is much faster than ET7 and ET5, which are not expected for at least a year and a half.

NIO's Most Intelligent SUV Yet?

Whether it's intelligent driving or digital cockpit, from hardware to software, NIO's new SUV is truly the most intelligent one.

The underlying computing platform for intelligent driving uses the same Adam supercomputer platform as ET7, and the calculation chip selection includes four Nvidia Orin X chips, two of which serve as the main controller and the other two as redundant backups. The comprehensive computing power is 1016 TOPS.

The perception hardware is the Aquila super-sensing system, composed of 33 high-precision sensors:

One 1550nm LIDAR is located at the top of the car, with a horizontal viewing angle of 120°, the highest resolution of 0.06° x 0.06°, and a maximum detection distance of 500 meters.

Seven 8 million pixel high-definition cameras, two of which are located on the left and right sides of the car roof.- Four 3 million pixel high-sensitivity omnidirectional cameras;
Five millimeter-wave radar sensors;

Twelve ultrasonic radar sensors;

Two GNSS + IMU high-precision positioning units;

One V2X vehicle-road collaborative perception;

One ADMS enhanced driver perception.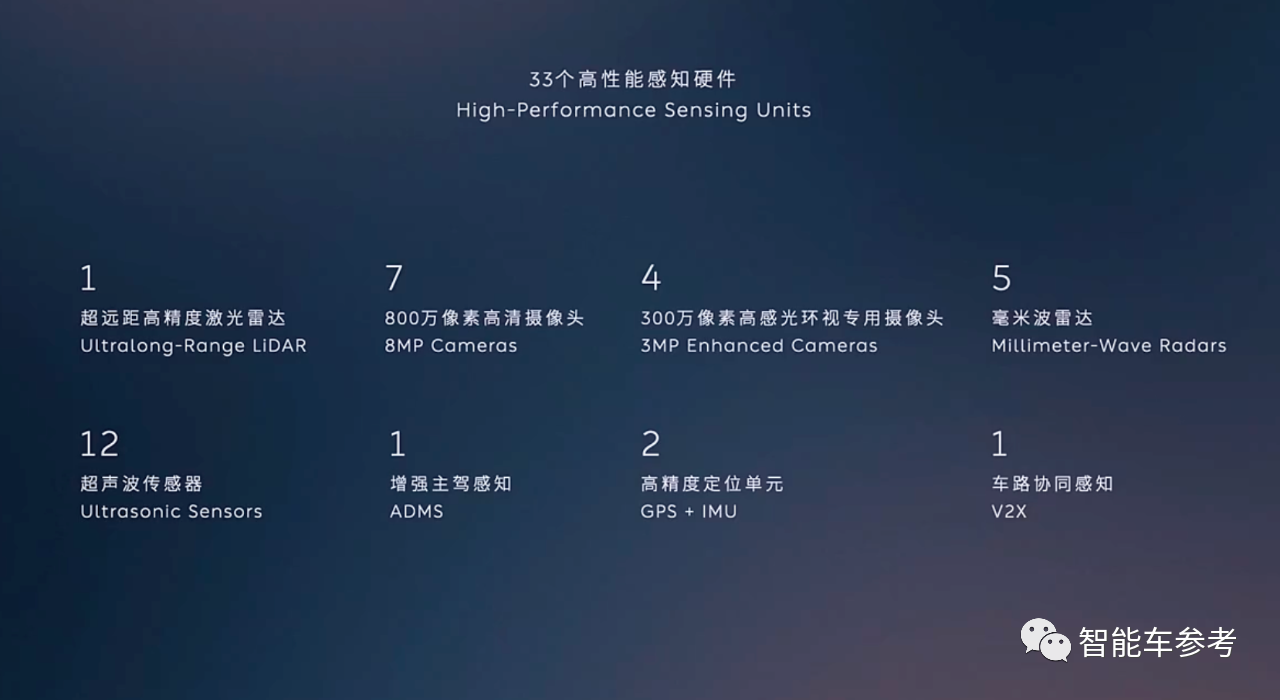 ES7 is equipped with the NIO Autonomous Driving System (NAD), which supports all-domain autonomous driving functions in scenarios such as high-speed, urban open roads, and parking lots.
It is benchmarked against Tesla's FSD.
However, as you know, it is currently in the futures state, and the specific functions will need to be continuously pushed in the future to be realized.
However, Li Bin revealed at an analyst meeting in the first quarter of this year that the NOP Plus version will be launched in the third quarter of this year, and this version will be integrated into NT2.0 technology platform models, including the ES7, in the future.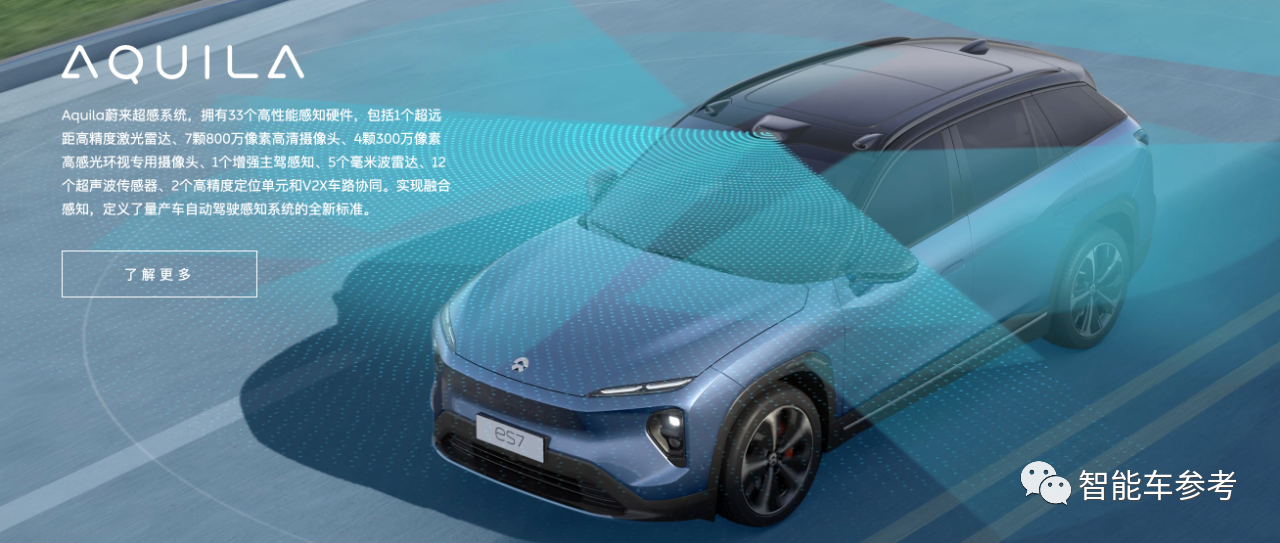 As it is NOP Plus, it is necessary to improve compared to the high-speed NOP on the current 866 (ES8/ES6/EC6).
In terms of the digital cockpit, the ES7 is equipped with the NIO's second-generation digital cockpit. The underlying computing platform uses Qualcomm Snapdragon 8155 chip, with a comprehensive computing power of 8TOPS, supporting in-vehicle mobile communication functions such as 5G fast transmission, V2X, Bluetooth 5.2, WIFI6, NFC and others.
For vehicle-human interaction, there are four screens:
A 12.8-inch AMOLED material central screen located in the middle of the front row, responsible for in-vehicle entertainment and some vehicle status control;

A 10.2-inch LCD instrument panel, which can display information such as vehicle speed, power, and lane;

A 6.6-inch HDR multifunction control screen located in the rear row, which is used to control the rear seats, ventilation, and in-vehicle entertainment system;

An 8.8-inch HUD head-up display screen, which can support 260,000-color full-color display.
In addition, another highlight of the ES7 cockpit is:Translate Chinese Markdown text into English Markdown text with HTML tags preserved, output only the corrected and improved parts in a professional way.
The AR/VR glasses that appeared at the ET5 launch event have also been applied to the ES7, according to official sources. The jointly developed AR/VR glasses can project a 6-meter visual range, equivalent to a 201-inch screen.
ES7 is NIO's first SUV with a Metaverse cockpit.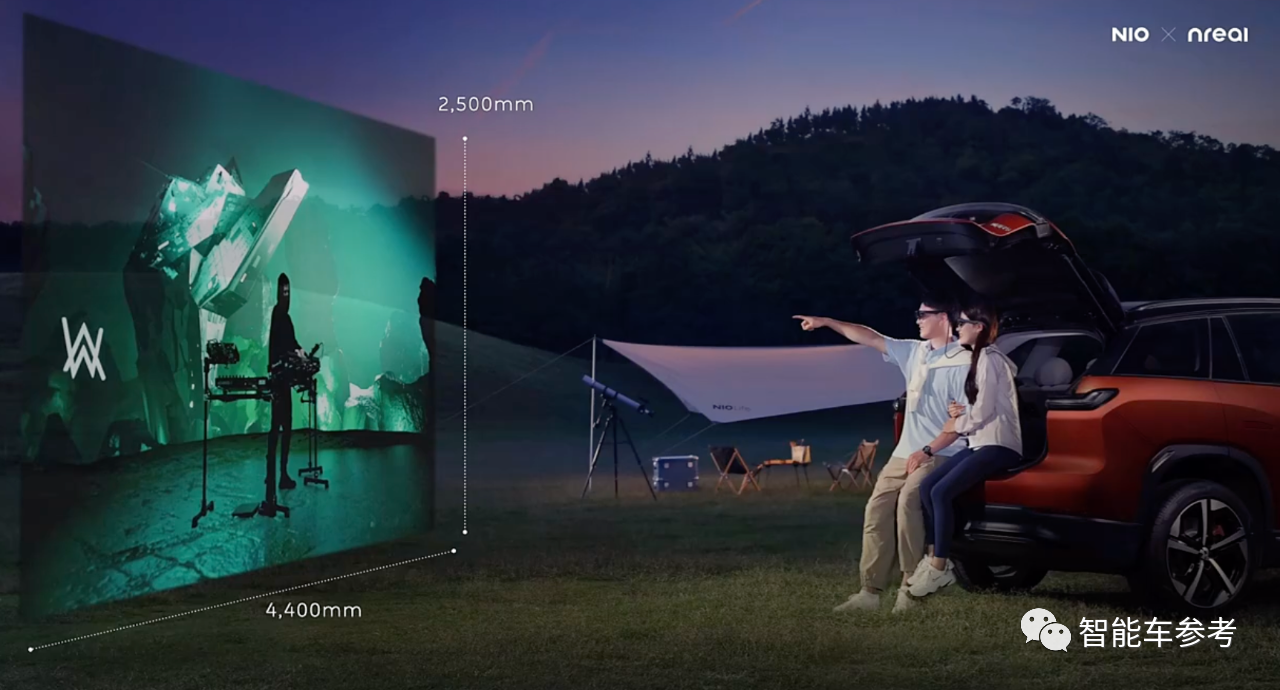 NIO's Fastest SUV?
With a 0-100km/h acceleration time of 3.9 seconds, ES7 is second only to the ET7 sedan among NIO's internal product lineup.
The speed comes from the same power configuration as the ET7.
According to official sources, ES7 is equipped with a four-wheel-drive system, featuring a layout of front permanent magnet motor and rear induction motor. The front motor has a maximum power output of 180kW; the rear motor 300kW. The maximum output power is 480kW, with a peak torque of 850N•m.
ES7 is available with two battery pack options: 75/100kWh, providing a maximum range of 485 km and 620 km, respectively. A 150kWh ultralong-range battery pack is under development, which will offer a range of over 930 km.
The battery pack configuration is consistent with that of the ET7, although the range is somewhat shorter since ES7 is an SUV and suffers from the drawbacks of heavier weight and higher profile.
In addition to the three electric components, the ES7's chassis also has several advantages. The ICC intelligent chassis control system that set NIO apart from traditional fuel-powered vehicles is standard on the new car. It is reported that the ICC can integrate control functions for parking, air suspension, shock absorbers, and other features, thus intelligently and adaptively tuning driving and comfort.
In terms of size, ES7 measures 4912/1987/1720mm (length/width/height), with a wheelbase of 2960mm. It is designed to be comparable to the BMW X5L.
From an outward appearance, the official design style of the ES7 is called "Design for AD," which is actually the same three-box design as the ET7's roof, where laser radar and two high-precision cameras are installed.
Other exterior details strongly resemble that of the ES6, with elements such as a closed front face and hidden door handles that are commonplace for mainstream electric cars. The roof features a glass sunroof that can be opened.Replace image links with text in Markdown: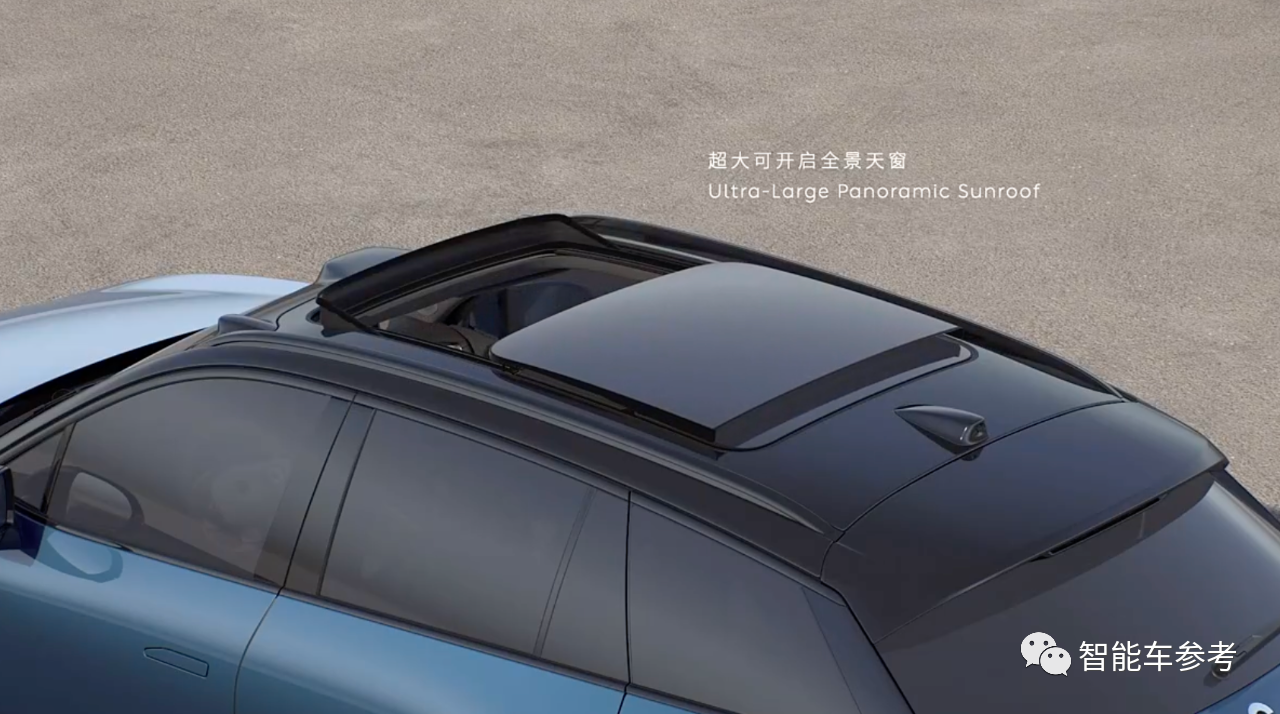 -> Figure 1
-> Figure 2

-> Figure 3
-> Figure 4
-> Figure 5
---
NT2.0 platform's standard electric suction door is also applied to the ES7 model.
Finally, there is a small Easter egg on the ES7 – it is China's first passenger car with trailer towing capabilities. Its rear is equipped with an electric trailer hook, and it can tow up to 2 tons. Imagine camping with a motorhome or a speedboat over the weekend, it will definitely be enjoyable. Of course, a C6 driver's license is required.
This Easter egg has become one of the most focused topics by many netizens and car circle veterans:
Figure 3
Surprise: NIO's Fastest Delivery Model
In addition to the vehicle itself, the launch and delivery time of the ES7 are worth investigating.
First, the launch time. According to NIO's previous model launch rhythm, a new car is released every year on NIO DAY. However, the ES7 broke this rule and was launched six months in advance.
Regarding the delivery schedule, Li Bin revealed during the press conference that the ES7 is expected to be delivered on August 28th of this year, just over two months later. ET7, which was released before, took over a year from launch to delivery, while the ET5 is scheduled to be delivered this September.
Thus, it can be seen that the launch and delivery rhythms of the three models of the NIO NT2.0 platform are getting faster and faster. The ES7 launched half a year later, but its delivery time is even earlier than that of the ET5.
Why? On the one hand, the production line has been adjusted smoothly. NIO's delivery cliff-like decline in October last year was attributed to the transformation of the production line which was necessary to prepare for the production of vehicles on the NT2.0 platform.
Figure 5
There is more production capacity available to ensure that NIO has the confidence in the ability to launch and deliver new models.
On the other hand, NIO does indeed need models based on the NT2.0 platform at this time.
As for the reason, Li Bin has disclosed it during the recent Q1 analyst conference call. The models based on the NT2.0 platform have a larger profit margin than those based on the 1.0 platform.It is noteworthy that affected by the rising prices of battery raw materials, NIO's gross profit margin in the first quarter was only 14.6%, reaching the lowest level in nearly six quarters, a decrease of 2.6 percentage points from the same period last year and a decrease of 2.6 percentage points quarter on quarter.
According to internal estimates of NIO, the cost pressures on battery raw materials will not be completely resolved in the short term, and the gross profit margin will rebound in the third quarter, but how much it will rebound is still full of great uncertainty.
Therefore, since cost saving on battery cannot be guaranteed, it becomes very urgent to use higher profit margin models to generate revenue.
Moreover, Li Bin has also stated that the existing 866 models will be upgraded to NT2.0 in the future.
Of course, the most important reason is that both ES7 and ET5 are from the same ET7 family, once the ET7 runs smoothly, other models will naturally be faster.
Is the SUV priced below 400,000-500,000 yuan?
Finally, let's talk about the price.
According to official information, the prices are as follows depending on the different battery packs of the vehicle:
The price of the version equipped with a 75kWh battery pack is 468,000 yuan, while with the battery rental plan, the price is 398,000 yuan and the monthly battery rental fee is 980 yuan;
The price of the version equipped with a 100kWh battery pack is 526,000 yuan, while with the battery rental plan, the price is 398,000 yuan and the monthly battery rental fee is 1680 yuan.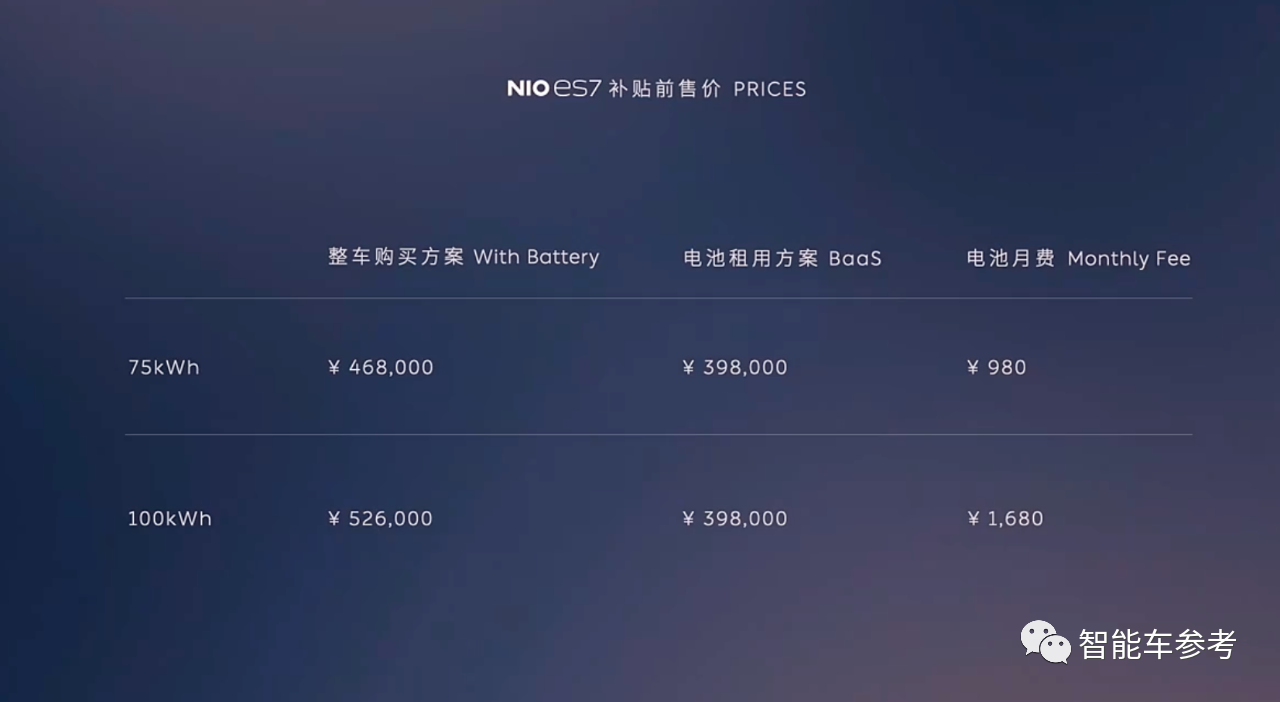 In addition, there is also a debut edition priced at 548,000 yuan, which is also equipped with a 100kWh battery pack.
What do you think?
Is this the smartest, most powerful SUV in NIO's history, priced within your "ceiling"?
— The End —
This article is a translation by ChatGPT of a Chinese report from 42HOW. If you have any questions about it, please email bd@42how.com.