Author: The Office
On June 6th, NIO officially announced the pre-sale of the NIO S Yaoke Special Edition, with a pre-sale price of 3.388 million yuan and a limited edition of 999 units.
If you have followed NIO's previous product line, you can draw a direct conclusion: for NIO, the significance of NIO S Yaoke is extraordinary. Considering the industry background of 2022, the value of this car is worth further consideration.
For insiders, 2022 is a year of accelerated reshuffling and restructuring of the smart electric vehicle market. Head new car companies such as NIO, Li Auto, and XPENG have focused on deploying second-generation platform products this year, attempting to seek greater growth. Some potential brands that have been stagnant for years, such as Leap Motor and NIO today, have also been honing their swords for years, attempting to use new products to drive the brand, as well as research and development, supply chain, and channel overall to a new height in 2022.
On June 1, the CEO of NIO, Zhang Yong, issued an open letter to the public on the fourth anniversary of the NIO brand. Zhang Yong reiterated the initial intention of the brand: to make cars for the people. At the same time, he also announced today's pre-sale of NIO S Yaoke Special Edition.
Revisiting the vision, with new products imminent and a momentous open letter, the timing was delicate.
NIO stands against head new car companies
As you can see, compared with NIO's previous product line, NIO S Yaoke is no exaggeration to say that it has been "reborn" in terms of design, configuration, performance, endurance, energy consumption, smart cockpit, smart driving, and even electronics and electrical.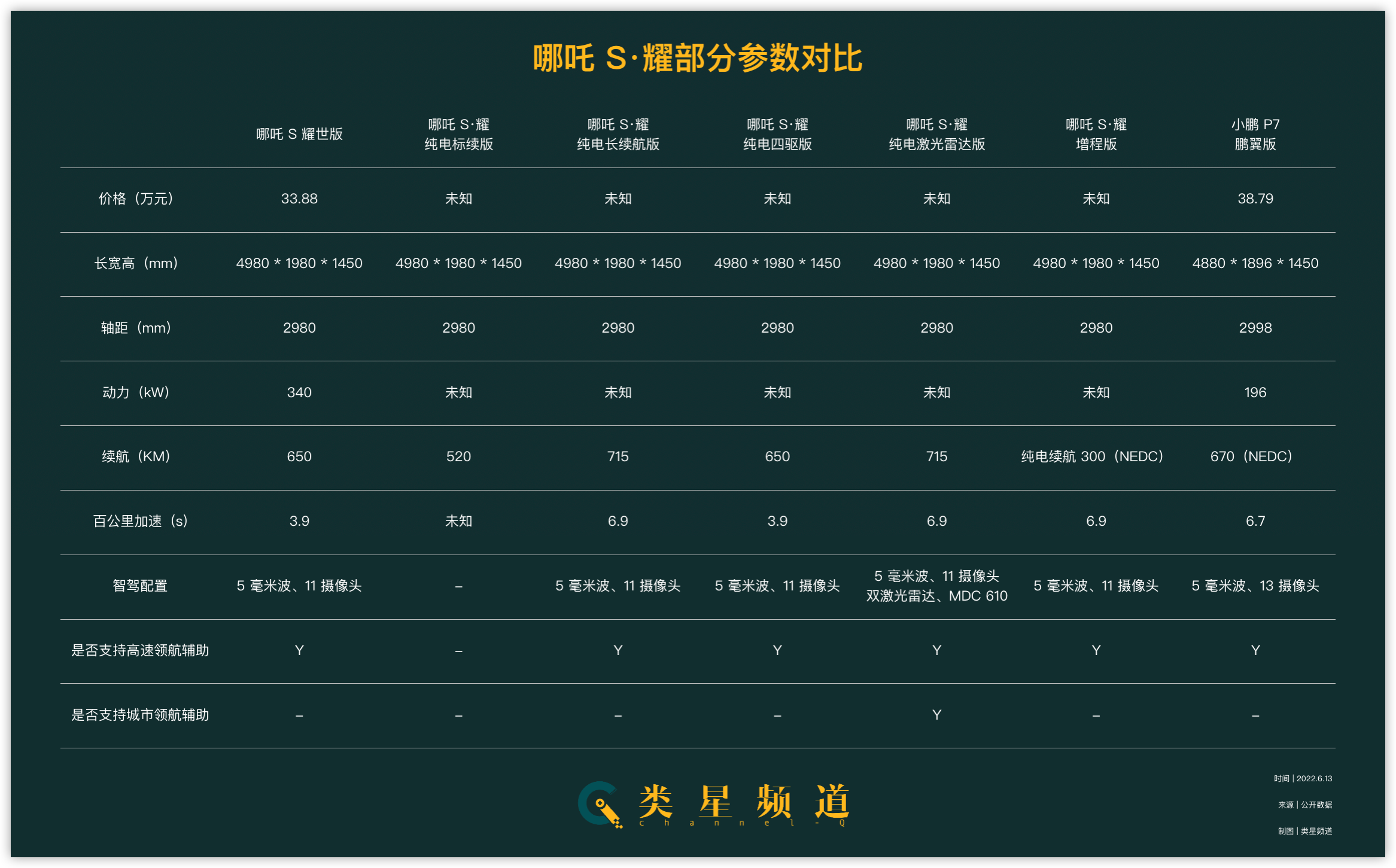 However, with the coverage of NIO S Yaoke in the price range above 300,000 RMB, since last year, Zhang Yong has heard some different voices in various occasions: Does the launch of NIO S Yaoke still meet NIO's "making cars for the people" philosophy?
To answer this question, perhaps we should start with the "making cars for the people" philosophy.
NIO's first car was the discontinued NIO N01. As a car model with a subsidized post-sale price of 60,000 to 80,000 RMB, N01 lacked sufficient space for maneuverability in the intelligent dimension favored by new car companies.
In addition, more than 50% of N01's sales were invested in the To B market in the early stage. At the same time, Zhang Yong required that sales and service networks in the early stage could only enter third- and fourth-tier cities, and were prohibited from entering first- and second-tier cities.
You will find that under Zhang Yong's governance, NIO stands almost completely against head new car companies in terms of product positioning, strategy, and even the overall operational strategy of the entire company.However, as we enter 2021, the sales trend of NIO began to change. In May 2021, the sales of NIO entered the top three of new car makers for the first time, and in October, the sales ranked second. Before the outbreak of the epidemic in March 2022, it once again defended its position as the second in the new car maker camp with a new high of 12,026 vehicles sold.
Zhang Yong previously said, "We have never been in the spotlight and have rarely been noticed by others." It can be said that NIO has entered the public eye step by step with solid sales.
Perhaps we need to re-understand the fact that NIO is "standing on the opposite side of the new car makers." Zhang Yong once summarized a set of methods called "the tactics of the earth wolf." The core logic is to create a market from the gap.
When Tesla and top new car makers entered the mid-to-high-end market intelligently with abundant capital, talent, and organizational capabilities five years ago, Zhang Yong and NIO, who were not in advantage, didn't have many tactics except for seven words: "Bypass top new car makers, sink into the market, and make cars for the people."
But this does not mean that NIO has no pursuit, and it is content with the entry-level market. Zhang Yong said in a public occasion that he is a loyal believer of Zeng Guofan, advocating "building solid forts and fighting foolish wars" in enterprise management and technological development.
As Zhang Yong said in an open letter, under the guidance of this route, NIO has accumulated nearly 150,000 vehicles in ownership, and more than 6,000 in team size. It can be said that outside the top new car makers, Zhang Yong once again implemented the "earth wolf tactics" and used five years of sustained growth in sales, team, and scale to prove the correctness of this route.
Of course, we don't have to avoid the issue itself. Is the NIO S Yarui edition, which costs as high as CNY 338,800, still "making cars for the people"?
Zhang Yong publicly explained this:
The NIO S Yarui does not mean that NIO's original intention has changed. For ordinary working-class people, buying a gasoline car is already Toyota or even BMW. "I think as long as the "main selling model" is not more than 300,000 yuan, it is making cars for the people." Of course, we will continue to produce cars under CNY 200,000 and CNY 100,000. We will make all cars intelligent vehicles.
If I make cars over CNY 300,000, I may consider changing to another brand, but for cars priced at tens of thousands and CNY 200,000, I don't think there is much difference in terms of people's income and class division.
From this perspective, the NIO S Yarui is more like the highest-positioned product under the NIO brand. However, "making cars for the people" determines that this car will inevitably continue the basic strategy of NIO's product line, which is to strengthen the three basic points of high quality, intelligence, and electric.However, the market in which NETA S・Yao is situated is rapidly becoming crowded, including not only the existing XPeng P7 but also the BYD Han. Is NETA S・Yao able to compete?
NETA S・Yao with More Than 65,000 Suggestions "Guiding" Its Development
For many consumers, when it comes to big-ticket, low-frequency consumer products like cars, styling often has a decisive value that can make or break purchasing decisions. As mentioned earlier, compared to NETA's previous products, NETA S・Yao is a completely new design in many aspects, such as its "posture."
With a length of 4980mm and a height of only 1450mm, the "low-lying posture" with a sloping back of NETA S・Yao gives it a full-on sporty vibe. According to the project director of NETA S・Yao, this proportion is also an important factor in reducing the wind drag coefficient to 0.216.
Of course, a car's sportiness or lack thereof depends on more than just its design and proportions. NETA S・Yao is equipped with a front double-wishbone and rear multi-link suspension system, a low center of gravity of 470mm and an all-wheel-drive system with a 50:50 front-to-rear load ratio. According to NETA's official statements, NETA S・Yao exceeded 80km/h in the elk test.
More importantly, NETA has equipped the NETA S・Yao with lightweight forged wheels called "Force." Compared to cast wheels, forged wheels can significantly reduce wheel weight while significantly improving wheel stiffness. Both benefits would translate to better handling in intense driving situations.
Many times, consumers can be extremely demanding. They want high performance, high energy efficiency, and long range all in one car, which, in engineering terms, requires multiple times as much optimization and investment.
However, during a media communication meeting at the "NETA Creating" event, Zhang Yong said that NETA is willing to allow users to participate in defining the product. By mid-2021, NETA had received over 65,000 product suggestions from users.
Under this user-driven background, many of the details of NETA S・Yao are the result of user demand.
For example, the human-centric centralized cockpit of the NETA S・Yao, as well as its HEPT 4.0 thermal management system with nine valves, which squeezes energy efficiency to the utmost and is significantly more complex and costly than traditional distributed thermal management systems, were both born from user needs. When it comes to choosing similar technical routes, NETA S・Yao will always side with the users.The total power of the dual motors in NETA S YAO AWD version reaches 340 kW, with a peak torque of 620 Nm. It only takes 3.9 seconds for 0-100 km/h acceleration, making it one of the few pure electric car models that can enter the 3s club.
The energy consumption of NETA S YAO's pure electric version is 14.3 kWh per 100 kilometers. Behind this number lies NETA's multi-faceted efforts, including a more highly integrated electronic and electrical architecture and the HEPT 4.0 thermal management system with 9 valves mentioned earlier. Ultimately, the CLTC work cycle range of NETA S YAO is 650 km. Note that if you do not have convenient charging conditions, NETA S YAO also provides extended range models with a single charge range of more than 1100 km and a pure electric range extension of 300 km.
According to the product project director of NETA S YAO, the extended range model was planned based on a full investigation of the daily average travel distance of B+ level C-end users of NETA S YAO. This means that under the more suitable WLTC working condition for daily commuting scenarios, the extended range model of NETA S YAO can run up to 210 km with 100% battery consumption down to 20%, maximizing pure electric driving for urban commuting.
The single charge range of more than 1100 km and energy supplementation in the form of refueling decided that the extended range model of NETA S YAO has resolved nearly 100% of the range anxiety for users who hesitate at the threshold of new energy vehicles.
Now, let's talk about the intelligent driving system of NETA S YAO, TA Pilot. It should be noted that for a long time, Zhang Yong has been the "loudest dissenter" in the camp of new car makers.
An increasingly fierce trend is the rapid heating-up corporate competition in the field of intelligent driving for new car makers. From the previous generation's mainstream chip Mobileye EyeQ4 to today's NVIDIA Orin, the computational power has increased by two orders of magnitude, and some even shout the slogan "No talk below four (referring to LiDAR)" to strengthen the competition.
Zhang Yong's attitude can be simple and direct: no arms race. Zhang believes that computational power up to 1000 Tops and significantly redundant sensor layouts will ultimately reflect in the cost. NETA's logic is to use limited resources on practical purposes, concentrating resources to accomplish great things. The "practical purposes" here include user experience, product, algorithm, and the research and development of some middleware related to software platforms closely related to the user experience. NETA explicitly does not touch hardware, underlying operating systems, etc.
Based on this concept, NETA S YAO has deployed two sets of intelligent driving systems, TA Pilot 3.0 and 4.0, according to the model. Among them, the NETA S YAO SE version is equipped with TA Pliot 3.0, which is built based on 11 cameras and 5 millimeter-wave radars.The NETA S YAO Laser-Radar Edition is equipped with TA Pilot 4.0, which adds the Huawei MDC 610 computing platform on top of 3.0, and adds 2 LiDAR sensors to the sensors.
In terms of critical execution control systems, the NETA S YAO also has redundancy design to ensure the safety of high-level intelligent driving.
At the software level, TA Pilot 3.0 covers the main scenes of high-speed and parking lots, while 4.0 covers NCP urban navigation assistance, NNP high-speed navigation assistance, and NTP memory parking function, covering the three major scenes of the city, high-speed and parking lot at once.
Through this arrangement, NETA can balance and meet the needs of different users for intelligent driving perception and demand layering, and the continuous delivery of the 4.0 version model effectively ensures the data foundation for the continuous iteration of the NETA intelligent driving team.
Zhang Yong believes that "the real core competitiveness should be achieved by implementing the best algorithms and experiences with low-cost hardware, rather than blindly competing in a military race."
In the next 3-5 years, NETA will invest 1,000-person R&D team and 10 billion yuan to increase intelligence, including investment in TA Pilot.
Another focus of intelligence is the intelligent cockpit. NETA S YAO's ultra-sense interactive cockpit is equipped with the Qualcomm Snapdragon 8155 platform, which is the highest-performance vehicle-grade cockpit platform in 2022.
The front row consists of a 17.6-inch ultra-thin 2.5K central control screen and a 12.3-inch co-pilot audiovisual screen. In combination with the 13.3-inch hidden instrument panel, it is an AR-HUD augmented reality head-up display system.
In addition, the NETA S YAO is equipped with a 720-degree "Haoyu" sound field system composed of 21 speakers, supporting AI intelligent voice interaction with 4 sound zone control, which can further enhance the cabin entertainment experience of all passengers.
For the intelligent cockpit, NETA has a relatively long-term plan and thinking from basic functions like voice, navigation, and music, to advanced ecological construction and content services. Zhang Yong once said that "when the age of automatic driving arrives, our future core competitive differentiation will be on intelligent cockpit." It can be expected that NETA will explore a lot on the cockpit of the NETA S YAO.
Just like what Zhang Yong said in the open letter, new energy vehicle echelon will inevitably undergo accelerated shuffling and reorganization in the future.
Even when we compare the NETA S YAO series priced at 338,800 yuan with other competing products on the market, the comprehensive advantage of the NETA S YAO series in terms of product and price is still obvious.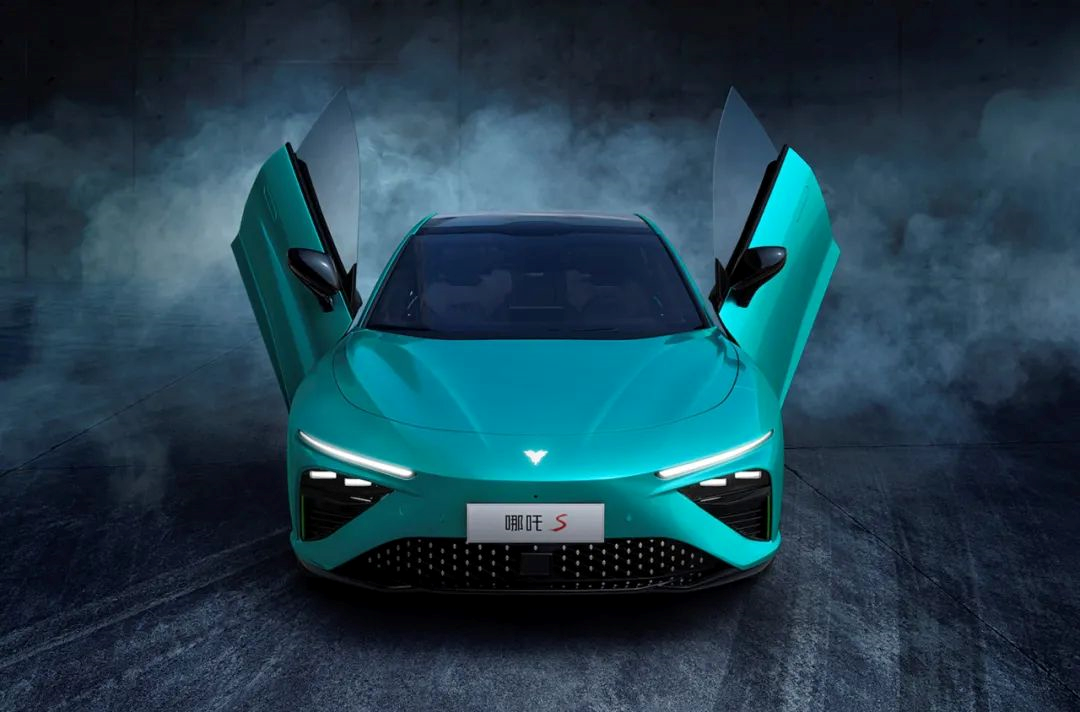 On the product and service development front, Zhang Yong advocates for user participation in defining; while in company operations, technology layout, channel expansion and other areas, he is devoted to precision operation of "structured fortresses and fighting dumb battles". The result of the two combined is that NETA S·Yao is a product with high resource utilization and precise targeting of its target customer group.
From the trailer of "Yao·Rebirth", the NETA S·Yao special edition movie released by the official NETA video account, the significance of NETA S·Yao to NETA Automobile is more important than the outside world imagines. A successful NETA S·Yao will become the most dazzling starting point for NETA Automobile's fourth anniversary, leading the brand towards new beginnings. What answer will NETA S·Yao give to the NETA brand? Let's look forward to it together in June.
This article is a translation by ChatGPT of a Chinese report from 42HOW. If you have any questions about it, please email bd@42how.com.