Author: Rezz
Recently, there has been a lot of attention and discussion on a car on the internet, which is the new car from the Qiantu brand – Qiantu K20, which has started pre-sales and only held a live broadcast launch on Douyin with only 10,000 viewers. It can only be reserved in WeChat Mini Program, and is sold for only 86,800 to 149,800 yuan.
It took me five minutes to even open this endlessly loading Mini Program, and the initial XX yuan deposit was "undefined," which is obviously a result of inadequate backend programming. Five minutes later, it finally displayed normally, with a deposit of 199 yuan.
Yes, you didn't hear it wrong. With a stunningly low reservation deposit of 199 yuan, it surpassed the 500 yuan intention fee of the smart elf No. 1 and was second only to the zero yuan reserved cars of the Leapmotor C01. But who knows if this car can finally be officially launched, as a penny-pincher, I still dare not give up that 199 yuan.
In fact, this Qiantu K20 had already appeared at the 2019 Shanghai Auto Show three years ago. The pictures of today's pre-sale are no different from the real car three years ago.
Qiantu, are you still there? Have you stolen these three years of time?
Qiantu, do you know how Chinese new energy vehicle consumers have spent these three years?
After experiencing the likes of GAC Gonow, Hozon, Seres, Byton, Qidi, Youxia, Chinese car consumers are no longer easy to deceive.
I don't quite understand why the "K20" on the reservation poster is so blurry, as if pixelated, showing a bit of knock-off vibe. Maybe it borrows the concept of sandbox games and Minecraft in the metaverse?
This "superficial appearance, free to sculpt a face," "various skins, mood dressing," and "three major upgrade package, ready at any time" further confirms my judgment of the Qiantu automotive product manager and public relations, that they are indeed treating internet car-making as a metaverse game. From the online game "Kart Rider" in the internet gaming era to the "Tesla" and "Lamborghini" in popular games like PlayerUnknown's Battlegrounds and Peace Elite, can't you see a hint of shadow from the color matching of this car?
The green main color is like the Ninja Green of the Japanese motorcycle giant Kawasaki, and the red-black and white-blue colors are just like the exclusive colors of the Bugatti Chiron. Even the C-shaped waistline from A-pillar to B-pillar is inherited from the DNA of Borgward K50 which copied Bugatti. So, it seems like this car is just the back half of the K50.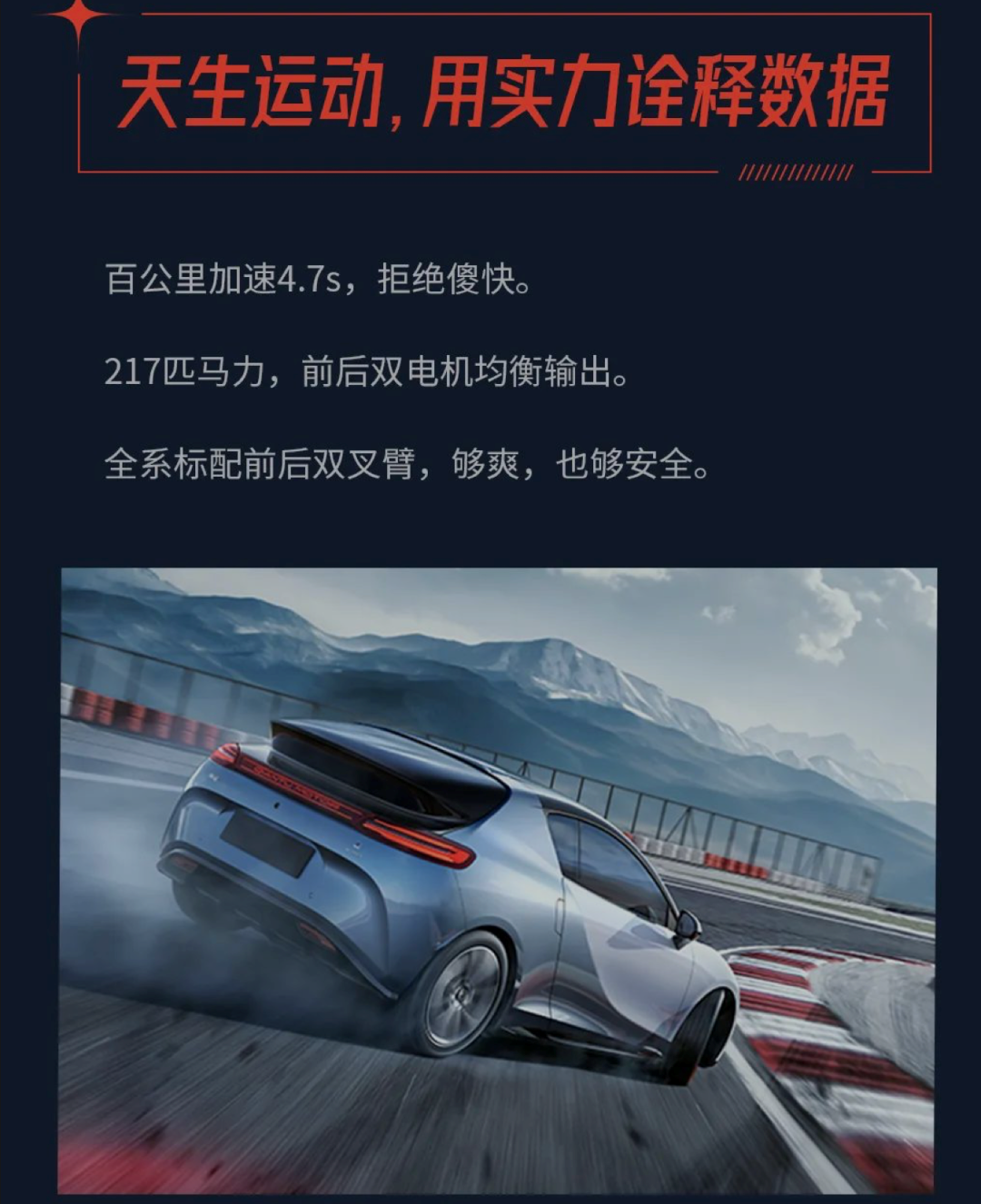 "0-100 km/h in 4.7s, refuse to be silly fast." So, are you fast or slow?
It's not surprising that an agile two-door car can achieve a 4.7s acceleration, but if this is a Borgward car, the data needs to be adjusted. Because the first car of the Borgward brand, the K50 supercar, was priced at 750,000 yuan with 435 horsepower and a 0-100 km/h acceleration of only 4.61s. Does this car, which is only one-ninth the price of the K50, really exist or is it just a paper tiger, a PPT car, to cut leeks?
"It's cool enough and safe enough." I don't know how this conclusion was reached, but looking at the white body structure diagram exposed by netizens, can the A-pillar and firewall really withstand a 40% frontal collision test, let alone a 25% offset side collision? It's just like a body structure of a "toy car" or go-kart.
Oh, by the way, this is a technical drawing from four years ago, and it's been saved without any changes until now.
As for the size of the car, it's really surprising. As a matter of fact, its actual size is completely different from what it looks like in the pictures. Yes, in fact, it is positioned as an A00-class electric two-door car, smaller than Fit and Vios, with a length, width and height of only 374116241263mm and a wheelbase of 2326mm. I don't know how it feels to sit in it, and how the handling is like.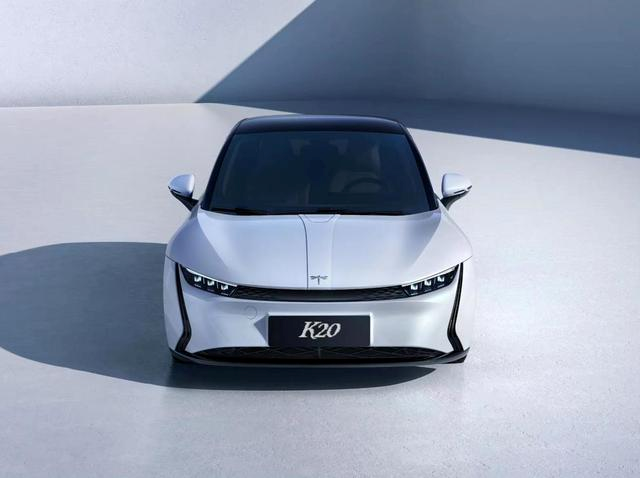 According to the official announcement, the Futian K20 will be built on the QIANTU Space Framework 2.0 technology and will be equipped with a dual-motor system with a maximum power of 217 horsepower. The entire series will come standard with front and rear double-wishbone independent suspension, and the actual range is less than 500 kilometers (the official did not label the working conditions).
To be honest, from the picture, it seems that two normal adults can still fit comfortably, although the distance between the seats is not very far.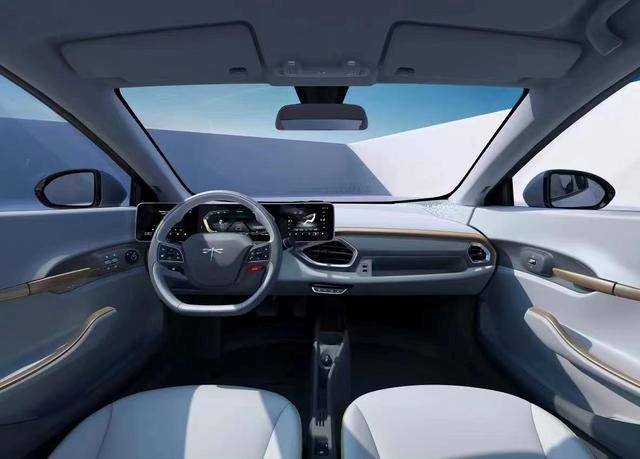 At the same time, this car is also equipped with a front and rear dual-motor four-wheel drive system. The chassis is equipped with front and rear double-wishbone sports independent suspension, and a battery rental service is also optional. For a five-year rental, the standard range battery is priced at 19,800 yuan and the long-range battery is priced at 29,800 yuan, which is equivalent to a minimum of only 11 yuan per day.
It is also thanks to the use of many high-molecular-weight polycarbonate composite materials (in fact, PC plastic), carbon fiber reinforcement technology, and the installation of a solar new air system (can solar energy and new air systems be combined?) in the body of the car. The curb weight of this car is only an amazing 780KG, which has aroused many questions from netizens.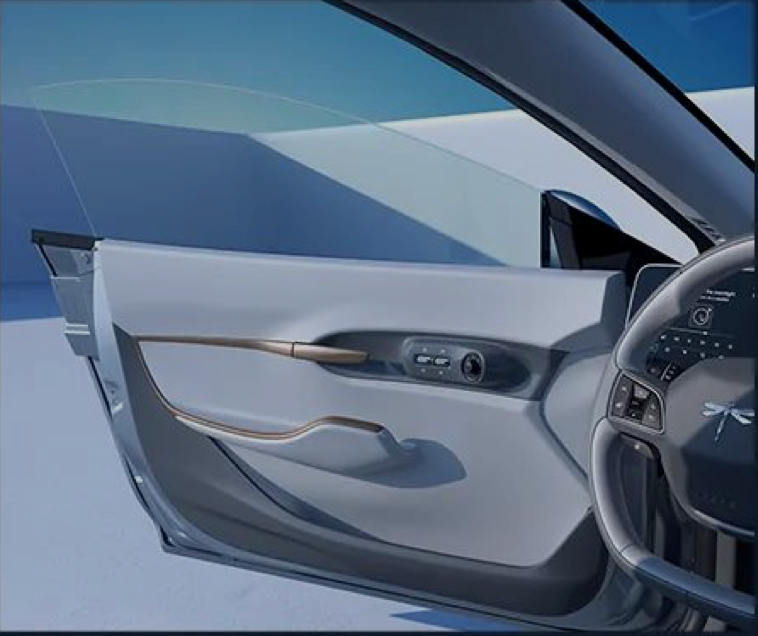 It is really unclear which of these technologies are just talk on paper and which are commercial promotion tactics. But if these technologies are really equipped and the curb weight is reduced to only 780kg, it can be said that this car has done what many luxury electric cars costing hundreds of thousands of yuan want to do. It is a bit "jaw-dropping."
Compared with the previous Futian K50 sports car priced as high as 760,000 yuan, the high cost-effective price of the Futian K20 still has some potential for hot searches. Coupled with excellent performance, I believe it will be liked by many young people and also fulfilling many people's "little steel cannon dreams."
As for the group purchase rights for one hundred people, as a math major, it took me two reads to understand its meaning, which is actually a maximum discount of 10,000 yuan, and the later the booking time, the less favorable the group discount. I don't know how many people have ordered during the 100-hour group purchase period, but it is definitely not as popular as Li Jiaqi's 618 live broadcast room. However, there are no worries about full discounts and full returns. After all, only a deposit of 199 yuan is required.
A car worth more than 80000 RMB, equipped with frameless doors, carbon fiber reinforcement technology, convertible hard top and soft top versions, triple central control screens, two-tone body with gold and beige interior. Who needs a bike or a motorcycle?
Wrapping up
After reading all of this, are you tempted to buy this car? Personally, I was indeed fascinated by this forward-looking and high-value innovation, but after calming down, I resisted the temptation because of concerns about the reputation of this brand so far, especially the lesson learned from K50, as well as previous store closures, which raises doubts about trust in the brand, including issues with after-sales service and product quality assurance. Of course, if you have a lot of money and only want to play around, then it's fine. Paying a deposit of 199 RMB can get you started; the deposit can even be used to offset 1999 RMB on the car price, and you can apply for a refund at any time during the presale period.
Therefore, will K20 be the future of the Future Mobility Corporation? Will you be willing to trust them again?
This article is a translation by ChatGPT of a Chinese report from 42HOW. If you have any questions about it, please email bd@42how.com.