Author | KAIJUN QIU
Editor | KAIJUN QIU
At 1:23 a.m. on May 17th, Zhao Changjiang was still tweeting–
"Hot selling, just as expected. Thanking friends for their recognition and support! Pre-sales for 30 minutes, orders over 3000 units……"
At this time, after more than 5 hours from the end of the pre-sale release conference of the TESLA MPV D9 model, and after a series of activities, even though it was late at night, he did not forget to tweet.
In the morning after 7 o'clock, he logged in to Weibo again and replied to some netizens' questions.
As the general manager of the TESLA sales department, he attaches great importance to posting and responding about TESLA news on Weibo. Unlike ordinary sales executives, he often discusses with consumers, product details, and netizens, as well as updates on TESLA's progress.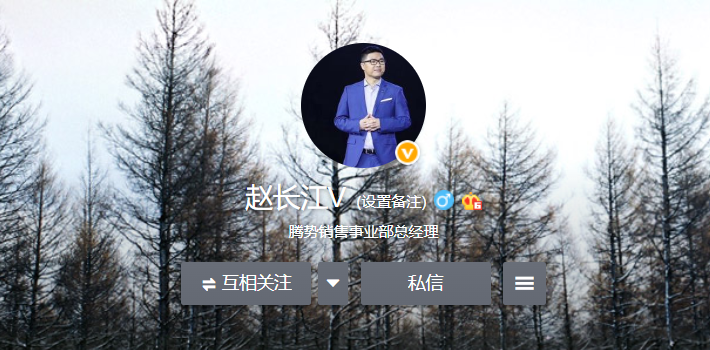 The last person I remember who openly discussed product details on Weibo was the founder of LI Motors, Li Xiang. Li Xiang was known as a venture capitalist with super product management skills, due to his strong control and understanding of products.
Now, some people call Zhao Changjiang a product manager-style sales executive.
Before Zhao Changjiang took over the TESLA sales department, he thoroughly rethought the positioning and responsibilities of a new marketing person, putting more emphasis on the fit between the product and the target user's scenario and needs, as well as interaction and service with users.
However, he is still brave. Regarding the new TESLA, he has set a goal, "Every car model we make will enter the Top 3 in every segment in the future."
How will he achieve this goal?
Facing users directly
Some people joke and say that Zhao Changjiang is the marketing executive who is mentioned the most by car owners every day.
In addition to actively posting and interacting on Weibo, Zhao Changjiang also uses real or anonymous identities to participate in many car owner WeChat groups, listening to product discussions, of course, there are also many criticisms and suggestions.
Since taking over as the general manager of the TESLA sales department, Zhao Changjiang has become TESLA's first spokesperson, and his information is often more timely than TESLA's official Weibo.
Of course, the feedback is also more enthusiastic, with significantly higher readings, retweets, and comments than TESLA's official account. "User participation is very high, and some posts have read more than millions, and the average number of comments per post is several thousand." Zhao Changjiang said.

The traditional marketing executives are not fond of facing users directly – with dealers blocking the way, taking credits for the good deeds, and being responsible for the wrongdoings – they could stay in or retreat.
However, Zhao Changjiang insists on public interaction: "Communications with users must be on an open platform so that users can reach you and you can reach them. Besides, our philosophy is co-creation and sharing, hoping to create good products and brands together with users, and sharing product and brand values."
"Users feel a sense of participation, like watching a drama." Zhao Changjiang speaks the most spoilers, but users are not just spectators, they are also changing the "plot".
"Originally, ventilation and heating functions for the second-row seats of Tening D9 were only available in high-end models. But users asked for treating first and second-row users equally, so we made it standard." Zhao Changjiang explained.
As a newly established brand, Tening certainly needs attention, but just like other new brands, there is a risk of overstatement in the early stages, leading to setbacks after the honeymoon period is over.
Zhao Changjiang is not worried about this: "Firstly, I'm not worried about the products. If we say we have something, it means we have it. Secondly, I'm not worried about quality. Tening is a joint venture between BYD and Daimler, China's first joint venture focusing solely on new energy vehicles. There will be no problems with both parties' 12-year accumulation of research and development systems, intelligent manufacturing, quality management, vehicle calibration, and services."
Zhao Changjiang's and Tening's close interaction with users will not stop at the product warming-up stage. "For user operations, we will use user-co-creation thinking, an overall system IP operation, and build a brand new user ecology. There will be more interesting and fun interactions in the future. Everyone can look forward to it."
"One Car, Multiple Functions" will be the mainstream
Tening restarted its business with a new energy MPV.
MPV has become a trend nowadays. The reason is that with the improvement of economic levels, high-end MPVs are no longer limited to business travel. In recent years, the relaxation of China's two-child policy and the rise of family self-driving have led to increasing demands for high-end MPVs in household use.
Market data also reflects this – sales of high-end MPVs have risen from 150,000 in 2015 to 380,000 in 2021.
Zhao Changjiang also sees these trends, but he considers product design from the scenarios and needs of the target users.
"Do households need multiple cars or one car that can do everything?" Zhao Changjiang said, "In core cities, especially in first-tier and second-tier cities, I believe that one-car-multiple-functions will become a mainstream trend."
If one-car-multiple-functions is to be achieved, a 7-seater MPV is the best choice for family travel. "If it is a 7-seater SUV, the seat arrangement is 2-3-2, how do you get to the back row? If it is a 6-seater SUV that can meet the travel needs of three generations, what about parents and grandparents who need to sit together?"
Zhao Changjiang also specifically pointed out that "TESLA D9 also arranged child seat interfaces in the third row. Many so-called global models do not have this feature. What kind of family MPV are they?"
If a car has multiple functions, then it also needs to meet the requirements of business travel. D9 also needs to meet the needs of both business and home. However, can it achieve both?
"Hardware can definitely be integrated, no matter if it's for home or commercial use, it's about people's needs. They want comfort, space, and convenience when getting in the car. Just like a certain Japanese brand, the step height is 46 cm, is it suitable for home use? We have two levels, the first level is 39 cm. Even for commercial use, passengers will find it more comfortable to see shorter steps and easily get in and out of the car."
Zhao Changjiang said, "Now we are in the era of intelligence, so we have made many demands based on the intelligent cabin, such as meeting mode, which can screen and video, and children's modes and so on."
His overall logic is that "D9 is an epoch-making all-around MPV that provides comfortable space and treats everyone equally, respecting everyone sitting in the car."
Based on the best family travel plan with multiple functions, a 5-seat SUV or sedan should be added.
TESLA will launch five car series including D, E, N, Z and A in addition to this MPV D9. A and N will represent SUVs and sedans and will be launched in 2022. E and Z have not been fully finalized yet, and there may be coupes.
"Now, Zhao Changjiang spends 50% of his time on products every day. 'Marketing is based on products. Only when our products are good and services are centered on the needs of users, can the brand stand.' "
BYD Gives "Privileges"
Since its establishment, TESLA's marketing has gone through several changes. Now, the new TESLA is led by BYD with the support of Mercedes-Benz.
BYD has naturally made up its mind, and from the technology used in the first car D9, it can be seen that TESLA has gathered the latest technological achievements in various fields of BYD.
In terms of the core power system, TESLA D9 is equipped with DM-i Super Hybrid technology and E Platform 3.0 technology, both are BYD's latest explosive technologies that have been verified by the market.
In terms of suspension, the TESLA D9 is equipped with DiSus-C intelligent damping suspension, which can automatically match different damping according to different road conditions, effectively suppressing body pitch, sway, braking nodding, and acceleration nodding, perfectly balancing the vehicle's handling and comfort performance.In terms of intelligence, DENZA has privileges – "At BYD, DENZA's brand positioning decides that intelligence is the first launch and first to be equipped." Zhao Changjiang said.
In terms of intelligent cockpit, the DENZA D9 application of the DENZA Link ultra-smart interactive cockpit is the world's first to be equipped with a seven-screen interconnect.
In terms of intelligent driving, the DENZA Pilot advanced intelligent driving assistance system has a leading full-perception system with 24 sensors at the same level, realizing L2+ level autonomous driving, and also having RPA remote parking, HWA high-speed driving assistance, ICC intelligent navigation system, to achieve worry-free driving.
The second car of DENZA will also achieve full-scene intelligent driving assistance, including high-speed, city, and parking lot driving assistance, greatly enhancing intelligent driving assistance capabilities.
In terms of production and manufacturing, DENZA will be produced in the intelligent manufacturing factory- BYD's second factory in Changsha. Against the backdrop of BYD's various brands competing for production capacity, it also illustrates DENZA's position.
To create explosive sales
"It is necessary to create explosive sales in the subdivided fields."
Zhao Changjiang has not been in the frontline of marketing for more than a year, but has enough time to think about the changes in the new energy vehicle market.
"This is an era of product surplus, with only dozens of models selling more than 10,000 units. We must create explosive sales to support brand development."
Specifically, he has two goals, the first being "that each of our cars will enter the Top 3 in every category in the future."
The second is that DENZA, as a sustainable IP, is constantly innovating and inheriting from generation to generation.
The core of DENZA's sales business at present is to establish channels.
Zhao Changjiang introduced that DENZA will adopt an all-direct sales model. He believes that only by direct sales can new luxury services be done well. "The main evaluation of the store is not sales volume, but the net promoter score of users, that is, the percentage of users who are willing to recommend the vehicle to others." Evaluating the net promoter score of users is to urge sales service personnel to focus on satisfying users, reflecting DENZA's adherence to user-centered service concept and determination to create quality services. "He hopes that the net promoter score of each store can reach more than 90%."
DENZA plans to build 200 channels in 68 cities this year. Offline channels are divided into several types, including DENZA Centers with comprehensive functions, City MINI Centers, and City Experience Stores. Since the pre-sale of the D9, the response has been enthusiastic. Zhao Changjiang is preparing to increase the coverage of cities or upgrade store specifications.In terms of user operations, Tencent's also established Tencent Life brand. According to Zhao Changjiang, the purpose of establishing a life brand is first to provide users with peripheral products based on car life. The second is to realize the sharing of user value. "For example, if A opens a restaurant, B opens a hotel, C opens a homestay, they can attract each other's customers." The third is to provide users with a way of life based on our brand values.
Tencent D9 was released on the evening of May 16 and started pre-sales, with nearly 20,000 orders so far. The car is expected to begin formal delivery in late August. Whether Tencent D9 can become a popular product in the segmented field will soon be revealed.
This article is a translation by ChatGPT of a Chinese report from 42HOW. If you have any questions about it, please email bd@42how.com.