Author: Zheng Wen
Editor: Zhou Changxian
In the process of creation, God not only imagines a new world but also often acts as a carpenter to realize mass production.
The significance of the hand of God is to turn the superstition about technology into a universal totem. In fact, the most common method of turning technology into a totem is to explore ways to reduce costs and achieve widespread implementation. Although it sounds clichéd and unremarkable, it has become a commonplace in the era of intelligent automobile manufacturing.
After all, there are many who aspire to become craftsmen, such as JiDu Automobile, a company founded less than two years ago, which is eager to demonstrate its craftsmanship.
On June 8th, JiDu officially unveiled its first car robot concept vehicle, ROBO-01, with mass production cars set to accept orders in the second half of this year, with new deliveries expected to begin in 2023.
JiDu Automobile, established in March 2021 and initiated by Baidu, with strategic investment from Geely, with Baidu holding 55% of the shares, and Geely holding 45%, is eager to gain a foothold in the industry after 462 days in operation.
AutocarMax believes that a very important point of information from this press conference is that a limited edition of ROBO-01 will be released this autumn, and that the similarity between the production car and the concept car will reach 90%. This is no small challenge.
As is well known, there is a huge gap between the appearance of a concept car and the final product. Carmakers have always preferred to use concept cars as models that are halfway between imagination and reality to show people novel, unique, and advanced ideas. Of course, some elements may be incorporated into mass production.
However, recently, there seems to be a trend among new automakers to produce concept cars with a high degree of similarity to the final products. Following GAC's announcement that the HiPhi Z concept car had a production ratio of over 95%, JiDu also announced a high production ratio for ROBO-01.The three design genes of JIDU's car robots are futurism, robotization, and empathy, which seem to bring people's imagination to the distant future in just a few words.
JIDU Automotive CEO Xia Yiping revealed in an interview that the mass-produced models have a 90% similarity to the ROBO-01 concept car, including the appearance, interior style, and the active lift wing. The intelligent capabilities mentioned at the press conference include the Qualcomm 8295 chip and advanced automatic driving in multiple scenarios, which can be provided to consumers as advertised by 100%.
ROBO-01 has a lot of marketing points such as front butterfly doors/rear dual-opening doors, no B-pillar, frameless doors, automatically lift double-laser radars, intelligent interactive lights, cancelation of traditional door handles, active lift wings, cancellation of rearview mirrors, cancelation of shift lever/left and right toggle switches, and other physical control keys…
Although it's hard to say ROBO-01 has any originality on the design front, few people have tried to collect so many new trend designs for mass production. Next, we will take a look at these innovative points and the distance between them and mass production.
No B-pillar
What surprised netizens the most was that ROBO-01 surprisingly has no B-pillar.
Canceling the B-pillar has an obvious effect of expanding the interior space and the design of the car door has more room as well. This is also an important reason why many concept cars eliminate B-pillars, which is more conducive to expressing car companies' imagination of future car space scenarios. Generally speaking, no B-pillar and dual-opening door designs are twin existences.
However, those who know about car structures know that the B-pillar is the load-bearing member between two car doors. It not only connects the roof and the chassis but also has an indispensable role in resisting possible side impacts and ensuring the safety of the car. It's like the design of a building needs to be based on the foundation of the safety structure. Supporting walls cannot be removed at will.
Some car companies have tried to increase reinforcement on the chassis, but this can only ensure protection against low-profile impacts and can't completely compensate for the role of the B-pillar. Even Rolls-Royce, which uses a double-opening door design, dared not cancel the B-pillar because it fears that the safety system will be greatly reduced due to side impact.
Another new car that has recently been launched, the all-new Smart ForTwo, also adopted a B-pillar-free and dual-opening door design during the concept car phase. However, this design was canceled after the listing of the all-new Smart ForTwo, not because of manufacturing difficulties, but because the design, while advanced, is not suitable for mass production.Is there really no mass-produced case of removing the B-pillar on the market? Not exactly. Currently, only MPV models have used this design, such as the Toyota Isis, where the B-pillar on the passenger side is removed with the role taken over by enhanced design at the contact point between the front door and the rear sliding door.
At the time, Toshiro Yasuda, from Toyota's product planning department, exclaimed that, in order to reinforce the door, the Isis became significantly heavier, and "with these shoddy doors, the engineers were brought to tears".
Therefore, there is little possibility of a mass-produced SUV model like ROBO-01 removing the B-pillar or having rear-opening doors, based on market realities. Many car manufacturers have already realized mass production of front scissor doors, which have been supported by considerable safety data. ROBO-01 can also achieve mass production in this aspect. Frameless doors can also be mass-produced, although their cost and failure rate are higher than those of framed doors.
Dual Laser Radar with Automatic Lifting
On the night of the product launch, Li Xiang posted on Weibo that ROBO-01's dual laser radar with automatic lifting was not compliant. "How can this lifting speed pass the collision regulations for pedestrians? This is the most basic regulatory common sense." However, he quickly deleted the post.
It is reported that ROBO-01's laser radar will actively dilate or physically collapse before a collision occurs through AI intervention, thereby increasing the safety factor. Currently, Jidu has obtained a national patent for this technology.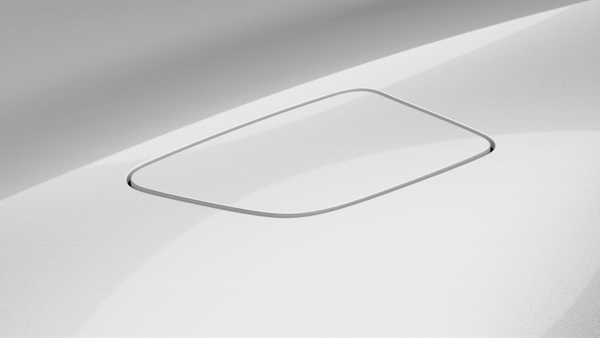 In fact, the main issue with the dual laser radar with automatic lifting is not whether it works, as its mass production viability has already been tested. The adjustable radar on the Lotus Eletre model essentially uses the same concept.
More important is the placement of the laser radar. The industry has been discussing this issue for a long time. In fact, there is no perfect solution, only relatively optimized compromises. Car manufacturers often reach the final solution after balancing multiple factors.
Currently, front-facing radars are generally placed on the roof or front bumper of the car in the market. However, ROBO-01's laser radar is placed on the hood.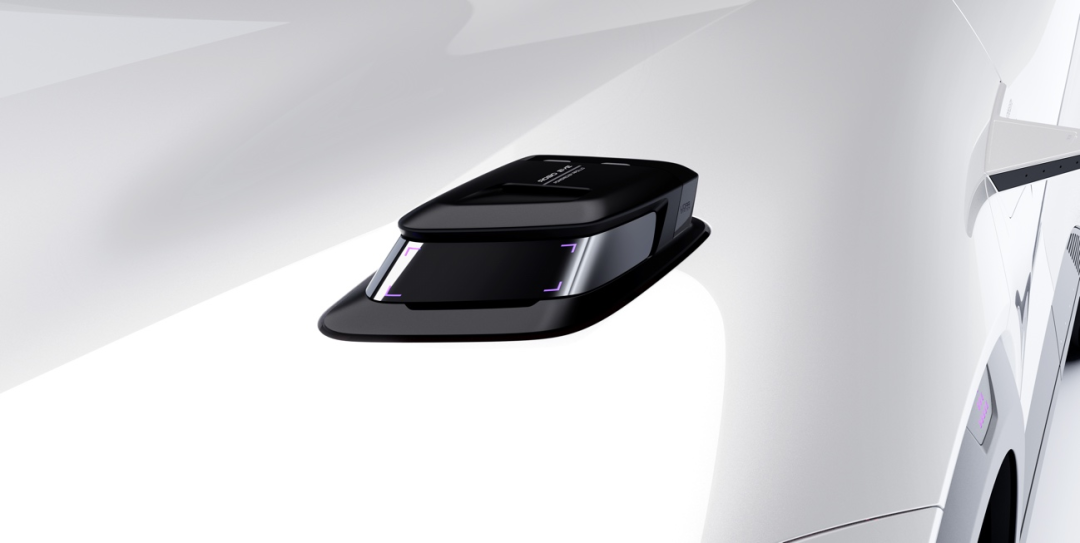 This placement is indeed groundbreaking. Two laser radars achieve a vertical field of view of 180°, resulting in stronger recognition capability for obstacles in driving scenarios such as "ghost probes" (non-motorized vehicles or pedestrians suddenly appearing at the roadside) and objects obstructing the left and right sides of the car.It is very challenging to apply LiDAR technology in the automotive industry due to difficulties in meeting regulations and the stringent stability requirements. The traditional engine hood is a moving part, which poses risks with usage and calibration, necessitating strict real-time calibration to ensure the hardware reliability of the LiDAR system.
Particularly for the dual LiDAR system, stability is crucial because the location of the LiDAR device determines the quality of the point cloud imaging and, consequently, affects the decision-making processes for autonomous driving. As the vehicle often operates under various bumpy road conditions, ensuring the stability of the LiDAR system during the engineering stage of mass production is extremely difficult.
Interactive (No Entity)
Based on Baidu's years of operation and verification of its Apollo autonomous driving platform, Ceres' first mass-produced vehicle, "Outing 100 People/AutocarMax," is not worried about achieving high-level intelligent driving engineering.
ROBO-01's hardware combination is based on dual Nvidia Orin-X platforms, equipped with two Velodyne AT128 LiDAR devices, five millimeter-wave radar devices, and twelve cameras. For the high-end intelligent driving section, the vehicle employs dual Nvidia Orin-X chips, while the intelligent cabin uses the Qualcomm 8295 chip.
It is noteworthy that Ceres is the first automaker to use the Qualcomm fourth-generation Snapdragon Automotive digital cabin platform, SA8295P. Compared to the 8155 chipset, Qualcomm's 8295 computation platform has advanced by one generation, with 30 TOPS of NPU computing power designed for AI learning, which is eight times that of the 8155 chipset. As a reference, its computing power is significantly higher than that of smartphones, such as the A15 chip used in the iPhone 13, which has a NPU computing power of 15.8 TOPS.
ROBO-01's interaction covers both inside and outside the vehicle, mainly based on a screen that serves as the foundation. It tries to minimize physical interactions while employing Baidu's accumulated AI technology, including visual perception, voiceprint recognition, and lip-reading capture, to build a self-learning intelligent cabin system with multi-modal fusion capabilities.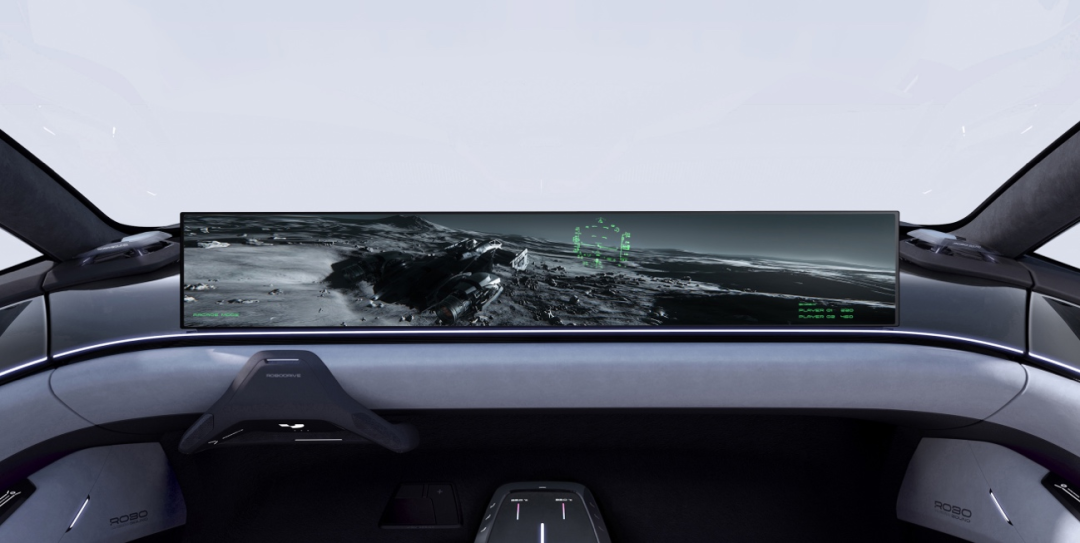 According to the official introduction, ROBO-01 is equipped with the ability to recognize user emotions and interact with the external environment regarding its own status and emotions. Its robot-like front face design integrates interactive AI pixel headlamps and a high-recognition AI voice interaction system, enabling external voice recognition and facilitating natural communication among "people-vehicles-environments."Interactive headlights have already had implementable cases and completely removing door handles is also possible. The approach is to lay out microphones outside the car, and then use Bluetooth or UWB ultra-wideband communication technology to pre-wait for voice and unlock the car door with voice. Weima M7 has also explored this feature.
The absence of gear shifters also has conditions for mass production. For example, the new Model S/X from Tesla provides a sliding shift lever on the central control screen for shifting, and the position of the armrest provides physical buttons as emergency backups.
Cabin interaction is a difficult point in the research and development of automotive products, which can easily produce expected deviations after landing. On the one hand, the implementation effect may not be ideal, and on the other hand, if the learning cost is too high, it is difficult to persuade consumers to pay. This may affect whether traditional physical components such as gear shifters and door handles are retained.
As for the collapsible U-shaped steering wheel that can be retracted under the car screen when autonomous driving is turned on, Xia Yiping said that it is not currently allowed by laws and regulations. Therefore, what is denied by regulations will definitely not be mass-produced. In addition, the rearview mirror replaced by the rear camera will definitely be resumed due to regulatory requirements.
Final Remarks
"Mass production is actually seeking a balance between functionality, cost, and the final product," Xia Yiping emphasized.
Obviously, "cost" is a very important dimension in the mass production standard. No matter what kind of effect is pursued, a car cannot be completely cost-free. The high-end intelligent hardware combination, intelligent cabin, and body design of ROBO-01 are not economic games when calculated.
Li Yanhong, Chairman and CEO of Baidu, pointed out at the Q1 2022 earnings release communication meeting that ROBO-01's target market is household cars and the product's pricing is above RMB 200,000.
"Travel One Hundred People Forum / AutocarMax" believes that from the configuration point of view, 90% of the ROBO-01 concept car's mass-produced models should be top configurations, and the price is likely to exceed RMB 300,000, which is on par with the price range of Tesla Model Y from RMB 300,000 to RMB 400,000.
Data shows that the domestic SUV market has an annual sales volume of approximately 2.5 million vehicles, of which about 15% belong to the electric vehicle market.
Xia Yiping believes that "there are no particularly good smart cars in this market that can compete with Tesla. This makes Tesla Model Y a leader in this field and basically monopolizes the market."
"We will take the Tesla Model Y as a direct competitor, and strive to completely surpass and outperform them in intelligence." He said confidently.
This article is a translation by ChatGPT of a Chinese report from 42HOW. If you have any questions about it, please email bd@42how.com.