Author: Huangshan
Which industry was the hottest in 2021? It must be the new energy vehicle industry.
In November, the sales performance reports of various manufacturers were released eagerly, and they continued to hit new highs as expected. BYD led the way with sales exceeding 90,000 units, while Xpeng, GAC Aion, Volkswagen ID family, NIO, and Neta all delivered more than 10,000 vehicles. According to the data from the 12 manufacturers that have been announced, the total sales have exceeded 180,000 units. Although Tesla, Wuling, SAIC, and other data have not yet been released, there is no doubt that the data in November exceeded October.
The rapid growth is due to the rapid rise of private purchases. New energy vehicle sales have completely shifted from public operation to private consumption and have entered ordinary households.
The consumer market has changed from whether to buy a new energy vehicle to which brand and model to buy.
According to the data from the Ministry of Public Security in September, the total number of new energy vehicles in China has exceeded 6.78 million, and the total number has exceeded 7 million. Private cars account for a large proportion of the total.
However, according to the statistics of the China Charging Alliance, as of the end of October this year, the cumulative number of home charging piles installed in China was only 1.19 million, which is far less than the total number of 7 million. This means that a large number of private car owners cannot charge their cars at home.
Are new energy private car owners satisfied with the current charging experience? What kind of impact will their experience have on potential new energy vehicle owners? Is there still a shortcoming in the new energy vehicle charging industry that we usually focus on? These are all issues worth exploring.
Home/Community Charging is a Necessity
We all know that there are two main types of new energy vehicle charging piles: DC fast charging piles and AC slow charging piles.
The characteristics of DC fast charging piles are high charging power, which can quickly replenish the vehicle's power. Currently, on the market, you can frequently see piles with 60kw, 90kw, 120kw power, or even some brands that provide 250kw super charging piles. The disadvantages are high prices, high charging costs, and damage to the battery during charging.
The advantages of AC slow charging piles are low cost, simple structure, small size, and they have little damage to the battery due to their low power. The disadvantage is that charging speed is slow, and the charging power is usually around 3.5kw or 7kw.
Now that the consumer landscape has changed, new energy vehicles in ordinary households have become hot spots for consumption. For private cars, the best charging scenario is home charging, which is the installation of charging piles in their own car spaces, or the availability of shared charging piles in residential communities.
However, this demand cannot be perfectly met yet. The main contradiction lies in the conflict between the demand for large-scale installation of charging piles and the limited parking spaces and electricity capacity resources within the community.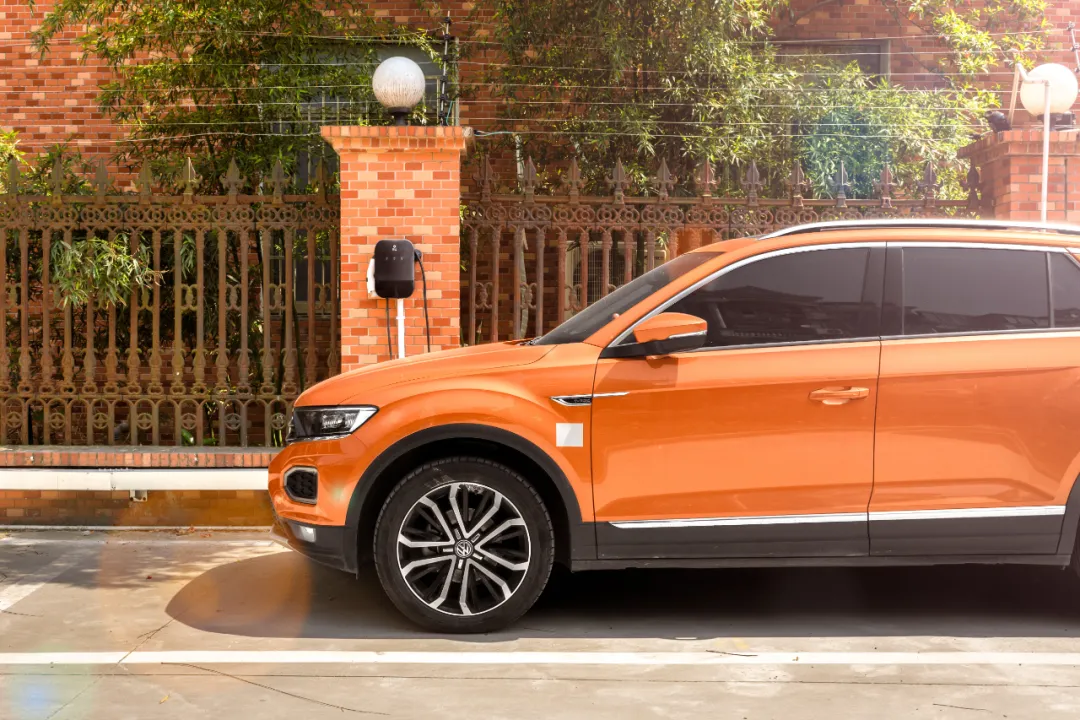 Charging at home is an urgent need for every car owner. If this need can be effectively solved, it will greatly promote the outbreak of new energy vehicles.
Although most car manufacturers provide charging stations to their customers as gifts, many car owners eventually give up installation due to the limited charging installation conditions in their residential communities, resulting in a poor user experience and seriously affecting the industry's reputation.
Automotive manufacturers need a package of solutions to provide their customers with vehicle-grade charging products and service experience that meets the standards of automobile manufacturers.
Policy and Enterprise Collaboration to Breakthrough
The entry of new energy vehicle charging services into communities involves a series of issues such as objective site conditions, developers' and property attitudes, and innovative business models. It requires the cooperation of all parties in society to gradually improve. Therefore, government guidance policies are needed, and enterprises with relevant capabilities need to join the construction.
At the policy level, on May 20th, the National Development and Reform Commission and the National Energy Bureau released the "Opinions on Further Enhancing the Service Guarantee Capability of Charging and Swapping Infrastructure (Consultation Draft)," which proposed to "accelerate the construction and installation of charging facilities in residential communities." The main requirements are to improve the promotion mechanism for the construction of charging piles in residential communities, promote the construction of existing charging piles in residential communities, strictly implement the requirements for the construction of charging piles in newly built residential communities, and innovate the business models of charging services in residential communities.
This includes many specific implementation clauses, such as "newly built residential communities must implement a 100% requirement for reserved parking spaces for charging pile construction and installation" and "encouraging new shared modes such as adjacent parking spaces and multiple cars sharing one charging pile."
These clauses almost cover all the core scenes of the current charging pile entering the community, from old communities to newly-built ones, from property management companies not obstructing to public charging in the community. With the strong support and promotion of central policies, local governments have goals and pressure.
At the enterprise level, the current products of home charging stations are mainly hardware and installation services provided by car manufacturers to customers. Therefore, the charging equipment manufacturing companies need to be able to produce charging products that meet the automobile parts' standards. This has high requirements for the scale of the production line, process requirements, and component failure rates.
In addition, car manufacturers have sales all over the country, and they need strong charging pile installation and after-sales service capabilities that can reach county-level cities, towns, and rural markets. This requires supporting enterprises to have strong installation order management capabilities and construction teams that cover the whole country. Currently, new energy vehicles are becoming intelligent, and car owners can control some functions of the vehicle with their mobile phones. Therefore, charging stations also need an advanced service platform to provide private car owners with remote control, charging data monitoring, and appointment functions.
Enterprises with these capabilities and conditions can help car manufacturers and private car owners eliminate the pain points of home charging.## The Market Demands Professional Home Charging Service Companies
After years of national industrial development promotion, a large number of public charging stations have been established, represented by State Grid, TELD, and Star Charge. These companies have also made attempts in private car charging.
In addition to the public charging operations mentioned above, ZhiDa Technology is a relatively special enterprise in the industry. For 10 years, it has only focused on home charging, providing home charging services for automakers and private car owners. By using a "hardware + platform + service" model, ZhiDa Technology has taken promoting electric vehicles and green energy entering the home as the company's mission.
In the past decade, ZhiDa Technology has provided home intelligent charging products and nationwide door-to-door installation platform services for more than 60 brands, such as Volvo, BYD, Great Wall, Changan, SAIC Volkswagen, Dongfeng Honda, Geely, and GAC Toyota, serving over 400,000 new energy vehicle owners.
In 2021, ZhiDa Technology was rated as a national-level "Little Giant" enterprise with professional and technical innovations in the industry by the Ministry of Industry and Information Technology. The company has independent research and development capabilities for both software and hardware, an advanced quality management system, and highly professional operational management abilities.
ZhiDa Technology has established installation and after-sales networks in 350 cities to satisfy the service requirements of automobile manufacturers in every market across the country. The company has also developed a digital platform called "Chargeable Home," which tracks installation orders of charging piles, community-shared charging services, as well as orderly charging services.
Orders obtained from automakers by ZhiDa Technology have been growing rapidly with market development, with two-year order growth nearly tenfold. In addition to the current annual capacity of 500,000 units of production facility located in Xuancheng, a new production line for 500,000 units of production capacity in Anqing began construction in November, scheduled to be put into operation in April next year, manufacturing home intelligent charging equipment based on the highest international standards. In September of this year, ZhiDa Technology also completed a C + round investment of hundreds of millions of yuan. With sufficient funding, production capacity, technology reserves, and service capabilities, combined with extensive automaker customer resources, ZhiDa Technology will help accelerate the entry of new energy vehicles into homes.
The outbreak of the new energy vehicle market has become a reality. Whether this trend can continue to develop steadily requires government guidance and the joint efforts of many related companies. Numerous charging companies are facing huge industry opportunities but also bear the risks of industry changes. In the development of new energy vehicles, more companies need to pay attention to the needs of private car owners for "home charging" and form a joint force to ensure that every household or community has a charging station and every private car owner can "charge at home".
This article is a translation by ChatGPT of a Chinese report from 42HOW. If you have any questions about it, please email bd@42how.com.