Introduction: From the information disclosed by WM Motor, except for investment relationship, WM Motor and Agile Group will deep cooperation in the field of new energy and new marketing.
Today, it was supposed to be the day for new forces to disclose the delivery of last month as usual, but a new force has attracted a lot of attention by announcing the latest financing.
On December 1st, WM Motor announced the progress of Series D2 financing, receiving the latest financing of USD 152 million. The leading investor is Agile Group, a well-known high-end real estate company in China, and the co-investors include Jinyun Business and other companies.
Regarding this round of financing, if it is just a simple investment and financing, this matter may not have too many highlights. The problem is that this is not a simple investment and financing. The key point is Agile Group, the lead investor of this round of financing by WM Motor. As a real estate company, it is interesting.
Firstly, it is rare for real estate investment to new energy companies, either they directly produce cars or do not invest simply. Secondly, the combination of new forces and real estate easily reminds everyone of Evergrande and Evergrande's business model: taking real estate as the core and then cultivating some new energy demand.
From the information disclosed by WM Motor, in addition to investment relationships, WM Motor and Agile Group do have other areas of cooperation.
Financing, a reflection of strength
Yesterday, He XPeng discussed the "overall competitiveness of intelligent electric vehicle companies" in his circle of friends. According to him, the overall competitiveness of intelligent electric vehicle companies is composed of several factors: quantity, price, intelligence index, new energy index, and globalization index.
Based on this theory, He XPeng believes that the strongest intelligent electric vehicle company is still NIO, and XPeng is not far behind NIO.
If we look at it from He XPeng's theory, WM Motor's strength is not low, at least higher than simple sales. Because in terms of price, intelligence index and new energy index, WM Motor's performance is still good.
He XPeng's theory is more from the perspective of mature companies' operations. For new forces that strive to survive, I think current financing ability is also a part of the demonstration of intelligent electric vehicle companies' strength. Many companies fall apart on the eve of volume production just because they are not good at financing.
In terms of financing ability, WM Motor is outstanding among new forces, ranking first in new forces whether it is from the previously highest financing record of new forces–100 billion financing, or the cumulative financing of WM Motor has reached 35 billion yuan after this financing.
Another reflection of WM Motor's strong financing ability is that its investors are wide-ranging, mainly including the following categories:
Top VC/PE venture capital funds: Cybernaut Investment, SIG Haina Asia, Amoeba Capital, Linear Capital, etc.;
Industrial investment funds: Taihang Industrial Fund, etc.;
Internet giants: Baidu Group, etc.;# Investment from Various Sources and Strong Performance of WM Motor
Shanghai State-owned Assets Investment Platform, SAIC Group, Qingpu Investment Platform, and Yangpu Investment Platform jointly led the investment for WM Motor, a state-owned large-scale fund in China. Famous domestic and foreign investment institutions like CITIC Group and PCCW Limited also participated in this round. In addition, world-renowned real estate developer China Evergrande Group invested in WM Motor.
People are willing to invest in WM Motor because of their recognition of the company's current operational capabilities and their expectation for the company's potential future development.
In addition to disclosing the D2 round of financing, WM Motor also humbly announced its delivery data in November: 5027 vehicles, a year-on-year increase of 66.6%, reaching a new monthly sales record. From January to November 2021, WM Motor sold 39095 vehicles, a year-on-year increase of 96.4%. Since delivery in September 2018, the total cumulative sales of WM Motor have exceeded 83,000 vehicles.
Although the delivery data may not be that dazzling, it is quite outstanding for WM Motor itself, considering that the mid-to-high-end market where WM Motor is located is at a historical low. With the arrival of M7, it is believed that the mid-range market will experience an outbreak, and WM Motor's sales will have a significant change.
Regarding this round of financing, some media reports suggest that China Evergrande Group's purpose is to help WM Motor go public and take a share of the pie. But if that is the case, why bother to cooperate and further bind each other?
Regarding China Evergrande Group's investment, WM Motor's CFO Bi Shi Yu said: "2021 is a fruitful year for WM Motor. In the face of the global chip shortage that swept the entire automotive industry, our business has shown extraordinary resilience and overall stable development. With the recent round of financing, we will continue to invest in the development of cutting-edge intelligent electric vehicle technology and expand and deepen sales and service channels. Thank you for China Evergrande Group's recognition of WM Motor's core competencies, excellent products, and broad network of partners, which will also help promote the production and delivery of our recently unveiled M7 sedan."
From the D1 round of financing in October to the D2 round, WM Motor has raised a total of USD 457 million in two rounds, and all the financing has been allocated to the WM Motor account. According to the disclosure from WM Motor, the financing with many well-known investors is also currently underway, and it is expected that the total amount of this round of financing will exceed USD 500 million.
Community, the Next Marketing Touchpoint
Regarding China Evergrande Group leading the D2 round of financing for WM Motor, my first reaction was: Who is China Evergrande Group? I believe this is also a doubt for many people.
According to reports, China Evergrande Group was founded in 1992. It is a comprehensive group that mainly engages in real estate development, and has diversified its business into life services, environmental protection, hotel, property investment, capital investment and other industries. Its core industries include real estate, Evergrande Life, environmental protection, Evergrande City Technology, and capital."`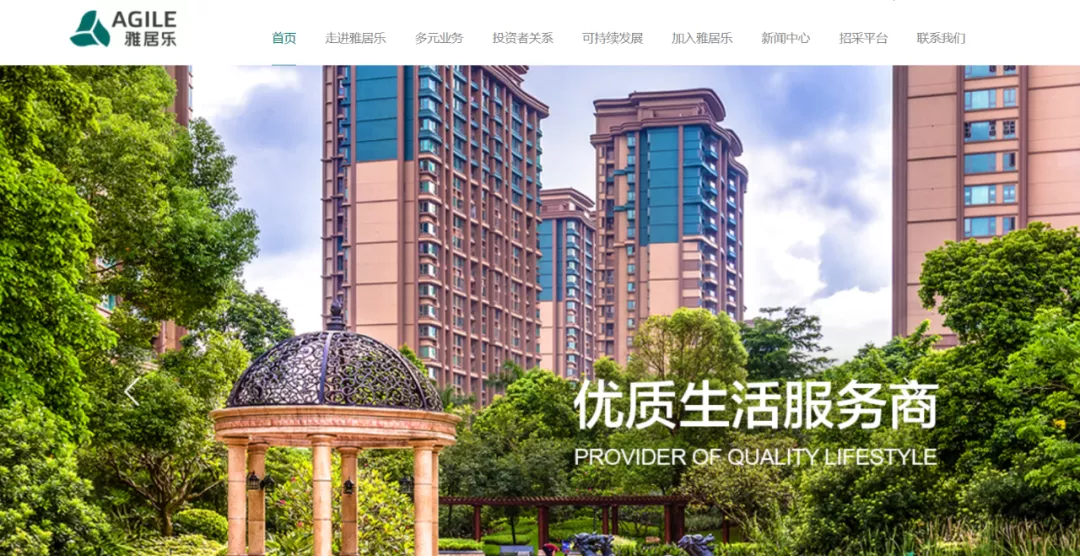 Apart from equity financing, WM Motor and Country Garden also signed a strategic cooperation agreement, which includes deep cooperation in capital operations, brand marketing, market sales, auto finance, after-market services, and innovative industrial projects, aiming to establish a close strategic partnership.
Many people may not understand the significance of such an agreement. As one of the shareholders of WM Motor, Country Garden will also take on the important responsibility of selling WM cars.
Nowadays, the attributes of new energy marketing include finding offline touchpoints alongside online marketing. This includes moving channels to shopping malls, which is also a form of touchpoint expression. What are the characteristics of offline touchpoints? They are people, or in other words, customer traffic.
In addition to shopping malls, another place where people gather is community properties. As mentioned above, Country Garden has built its main business around real estate.
It is reported that Country Garden's property management services cover 31 provincial administrative regions, 199 cities nationwide, with more than 3,600 service projects, serving over 3 million households and employing more than 130,000 employees. At the same time, given the rapid growth of Country Garden's real estate sector, it will also bring in at least 50,000 new homeowners and 400,000 potential customers annually.
Based on the background of Country Garden, WM Motor will acquire the following four resources:
Sales + service scenes: Based on Country Garden's property services sector, WM Motor will gain more than 3,000 sales and service touchpoints without any upfront costs, boosting mass offline test drive scenes, enhancing ongoing communication with potential users, and increasing sales conversion rates.

Potential customers: Due to the growth of Country Garden's real estate sector, WM Motor will also access 400,000 potential customer data annually, empowering WM Motor's sales.

Mass user data: Based on Country Garden's real estate and property services sectors, WM Motor will obtain massive user data. User data will be the basis for WM Motor's research on market and product trends, and will provide support for the development of WM Motor's subsequent products.

Charging and energy supply system: Based on the strategic synergy with Country Garden, WM Motor will establish a more precise charging and energy supply network, providing terminal customers with a more extensive and convenient charging and energy supply system.
If it were not for financing problems, perhaps Evergrande would have come up with such a feasible marketing plan. Evergrande dared to enter the new energy auto industry and confidently launched 14 models at once because they possess such unique community and user resources.
Unknowingly, what Evergrande is planning to do will be done ahead of time by WM Motor and Country Garden.
"`Of course, some may ask, can community touchpoints have such a powerful impact as commercial touchpoints? That's hard to say because there are no feasible plans in the industry yet. For WM Motor, it doesn't hurt to give it a try, as it doesn't conflict with existing marketing and distribution channels. If successful, it will be an important supplement.
This article is a translation by ChatGPT of a Chinese report from 42HOW. If you have any questions about it, please email bd@42how.com.