English Markdown
Author: The Office
According to the national plan, the proportion of new energy vehicles in sales is expected to reach 20% by 2025. In September 2021, the retail penetration rate of new energy vehicles in a single month has reached 21.1%, indicating that the national macro plan may be achieved ahead of schedule.
However, the anxiety of running out of power during long-distance travel remains a pain point that pure electric vehicles cannot avoid in the current stage. The long queue for recharging on highways during the National Day holiday was not a coincidence.
In the future market, range-extended electric vehicles without range anxiety will play an important role in replacing fuel vehicles, together with pure electric vehicles. The production of the 100,000th Ideal ONE officially started on October 28th, and the e-POWER technology of Nissan, a player experienced in range-extended technology, was introduced to China on November 3rd, which serves as an example.
With the growing demand, users should have more options. As a new player in the electric vehicle market that was officially delivered in August this year, the Voyah FREE has clearly seen the market opportunity and offers a dual-power option of "range-extended + pure electric". This power strategy is also continued in Voyah's latest MPV Dreamland.
A New Option in Electric Vehicles
Voyah CEO Lu Fang once said, "Voyah will not create gimmicks to publicize certain things, say particularly eye-catching things, Voyah is not for the capital market, but for users".
Obviously, the focus of Voyah FREE is to provide users with intelligent new choices in electric vehicles. As a new player, Voyah FREE should first consider what differentiation it can bring to consumers, especially in the range-extended electric vehicle market with a shortage of products.
Firstly, in terms of design orientation, although both are mid-to-large-sized electric SUVs with similar length, the Voyah FREE presents a completely different temperament in terms of appearance compared to the Ideal ONE.
Unlike the square and rugged appearance of Ideal ONE, the Voyah FREE outlines an elegant feeling with its smooth transition from the slender front compartment to the rounded rear, and its design details such as the hidden door handles also add quality to the entire vehicle. At the same time, the sturdy waistline and large wheel arches enhance its sporty atmosphere.
When it comes to space and performance, the comparison between Voyah FREE and Ideal ONE can better reflect their completely different product positioning.The Ideal ONE enters the public's vision with the label of an extended-range electric vehicle, but what consumers remember is its image as a "dad car". Through a balance of space, performance, cost and other aspects, the Ideal ONE has been developed into a three-row SUV without any weakness. It truly achieves the practical attributes that are comparable to Toyota Highlander, while also delivering a smooth driving experience with extended-range power and worry-free mileage.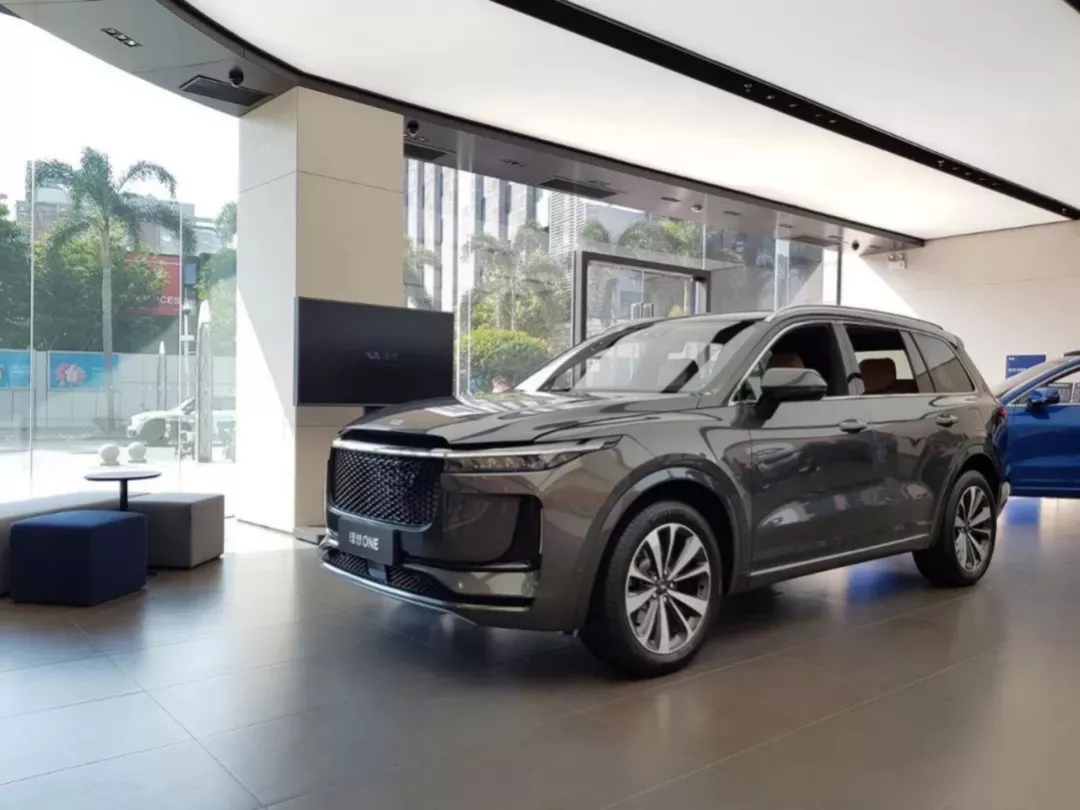 Although the Voyah FREE has a larger wheelbase of 2960mm than the Ideal ONE, it abandons the three-row seating layout and comes with a five-seat configuration across the range. Giving up the third row brings about the most direct benefit of more legroom in the second row, allowing rear passengers to have a better riding experience.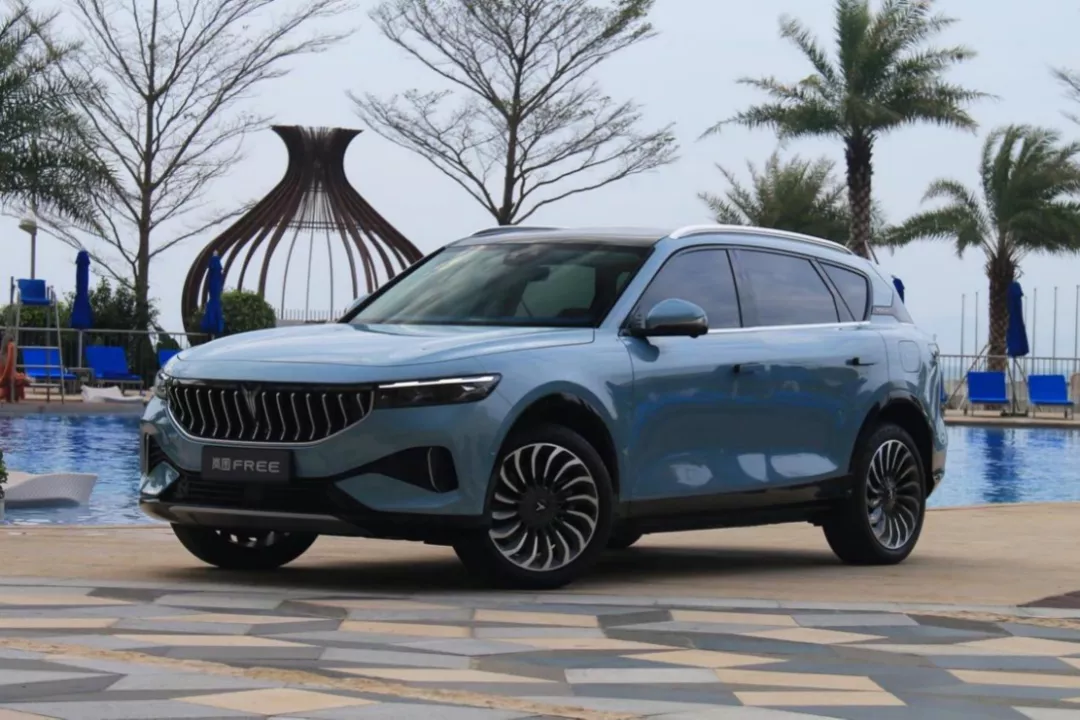 More importantly, Voyah FREE can accommodate higher power electric powertrains and choose larger volume and more powerful front double-wishbone suspension or air suspension in vehicle chassis layout.
First of all, the Voyah FREE is equipped with front and rear dual motors with peak power of 510 kW and maximum torque of 1040 N·m. 510 kW is among the first three levels of the world's mass-produced electric SUVs, and the acceleration capability of 4.5 seconds per hundred kilometers is already at the level of supercars.
Secondly, configurations such as the all-aluminum front double-wishbone suspension and air suspension can ensure the basic chassis capabilities.
Taking the all-aluminum front double-wishbone suspension as an example, the Ideal ONE adopts a McPherson independent suspension whose main structure consists of an A-shaped lower arm, coil spring and shock absorber. Its advantage is that it is small in size, which is conducive to the compact layout of the engine compartment.
But its disadvantage is that the spring can only vibrate in the vertical direction, with poor lateral support and obvious steering roll and braking nose phenomena. Of course, this can be balanced through calibration, but the premise is to sacrifice comfort.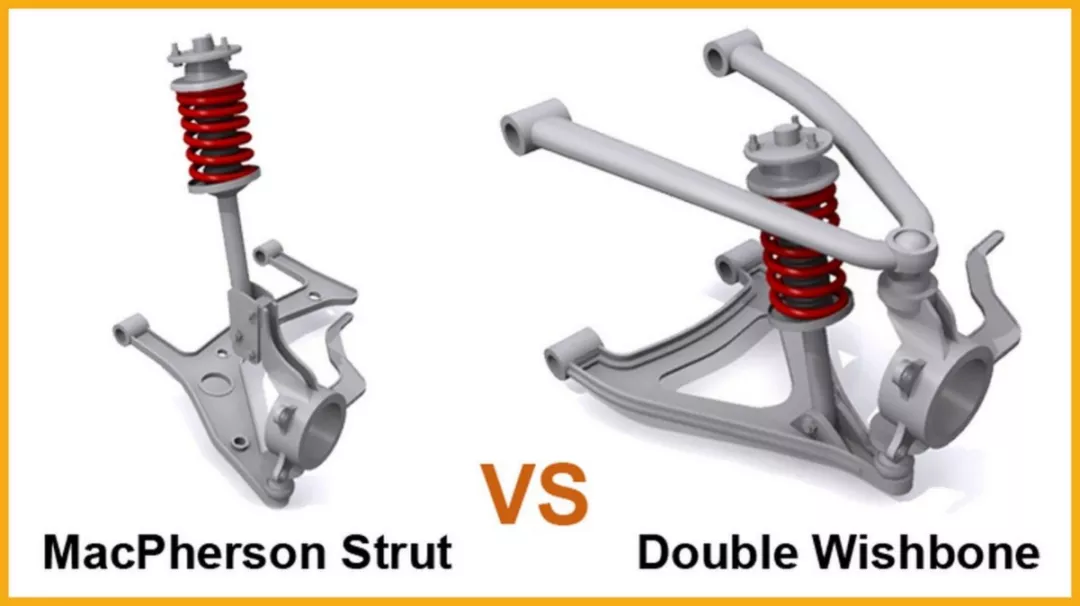 In comparison, the front double-wishbone independent suspension, because it has two upper and lower arms, can absorb lateral forces, suppress steering roll, and at the same time, the upper short and lower long arms can automatically change the camber angle of the wheels when they move up and down. This reduces the change in track width and makes the tire ground contact area larger, thereby improving stability. However, its disadvantage is that the size is relatively large.Excellent tuning ability can ensure the overall performance of the MacPherson suspension system, but the product structure limits the upper limit of the MacPherson suspension system. Therefore, the choice between MacPherson suspension and double-wishbone suspension to some extent reflects the manufacturer's considerations in product positioning, focusing on practical considerations such as space utilization, and naturally prioritizing MacPherson suspension. If prioritizing driving experience and other performance indicators, then double-wishbone suspension is the first choice.
However, good hardware only determines the lower limit. It is the mature tuning ability that determines the final driving experience, which is also an important factor that tests the strength of manufacturers. One of the advantages of the Voyah model is precisely that behind this "new force" is the experienced Dongfeng Motor Group.
Therefore, we can see the following conclusion given by the well-known Ideal car owner – Ideal Jia – D:
"My test drive experience shows that the overall power level is basically on par with the 500,000 yuan NIO ES8 and the 600,000 yuan Gaohe HiPhi X. Among the domestic new electric vehicle brands in the 300,000 yuan range, it is the strongest."
Large rear space and high performance, the Voyah model is designed to create a distinctive high-end performance electric SUV.
Exceeding Expectations
However, in the interpretation of high-end, high performance alone is not enough, especially in the context of the popularization of electric vehicles. As a new independent brand, Voyah model needs to show extra sincerity to gain market recognition.
Obviously, Voyah understands this truth, so on the basis of the 313,600 yuan price of the Voyah "FREE" extended-range version, it offers a 20,000 yuan exclusive luxury package including air suspension system, night vision system, adjustable headlight height, and intelligent air management system.
Why is this package called luxury? Just taking air suspension as an example, Voyah "FREE" is the only SUV equipped with air suspension in the 300,000 yuan price range. If consumers want to have this configuration on NIO ES6, they have to pay a price of nearly 400,000 yuan (398,000 yuan). Model Y does not even offer the option of an air suspension system.
As we reported earlier, in March, a foreign media outlet exposed a picture of what appears to be the Model Y configuration information, in which Tesla appears to have selected air suspension for the Model Y. But as early as February this year, Musk stated that "Tesla Model 3 and Model Y will not be equipped with air suspension".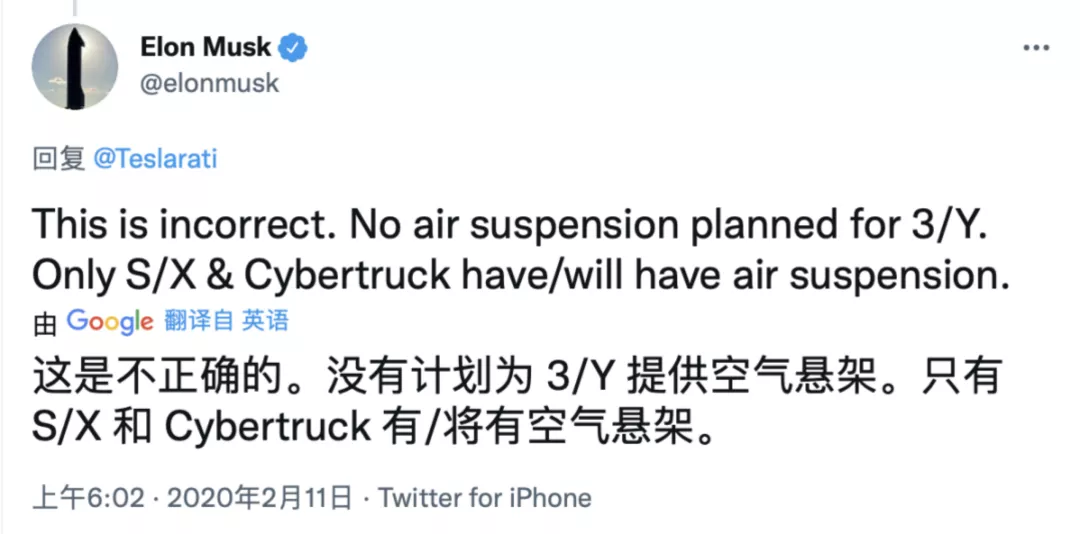 It is not surprising that Musk made such a statement, considering that air suspension is a necessary feature in the SUV market, even in vehicles priced at ¥300,000 or ¥400,000, such as the X3, GLC, and Q5L from the three major German manufacturers, which do not even offer air suspension as an optional feature.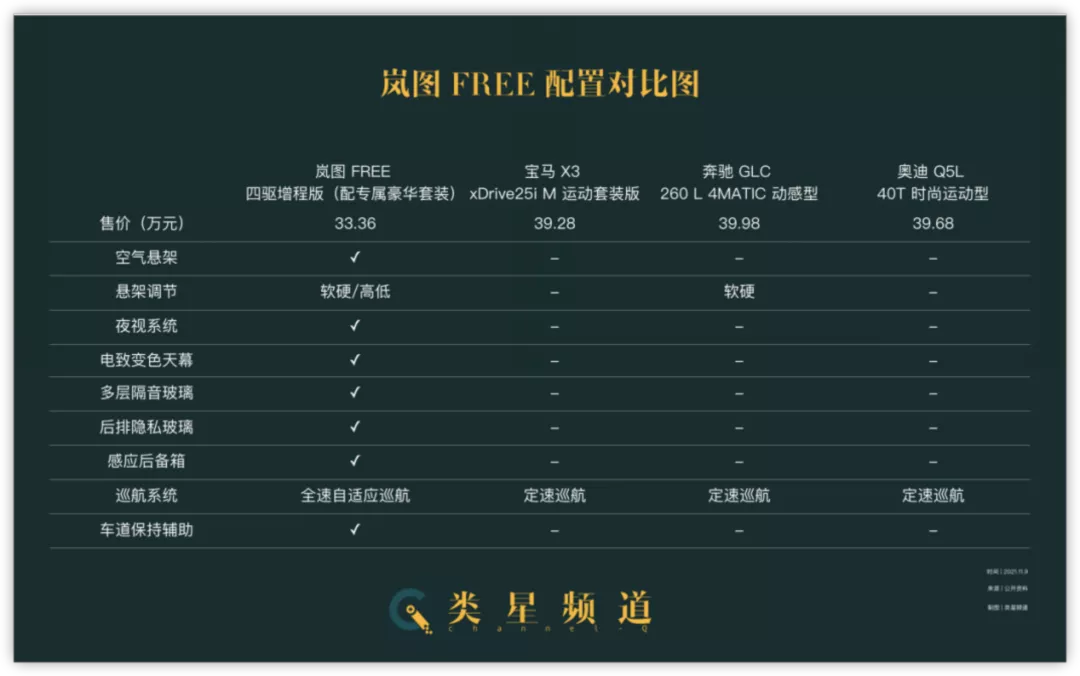 In addition to the luxury configuration package, the sincerity of Voyah's FREE model also includes a three-year repurchase guarantee, 2 years of interest-free financing, and 800 kWh/month of free charging (valid for one year).
It should be noted that in addition to the brand's own charging stations, Voyah's free charging service also includes third-party charging stations such as State Grid, Teld and Star Charge. This approach is similar to the construction strategy of the Xpeng Supercharging System-while rapidly expanding its own supercharging network, it also quickly certifies high-quality third-party charging stations, which is the most cost-effective way to ensure a good user experience under time constraints.
Talking about user experience, this is a demand that has gradually been emphasized by consumers in the domestic auto market as it has shifted from a "seller's market" to a "buyer's market". However, it has been neglected by traditional luxury brands. Domestic new forces such as NIO and Voyah noticed this and took action.
In terms of the direct sales model that new forces are promoting, the existence of direct sales stores is not only to eliminate middlemen getting the price difference, but also to eliminate the scams, marketing, and chaotic maintenance fees that were common in traditional 4S stores in the past. For example, the "Saina price increase for car delivery" scam would not occur in direct sales stores.
At the same time, each major city and core location has an experience service center. The advantages of the location bring convenience in terms of experience and service. Combined with the standardization and unification brought by the direct sales model, it brings efficiency and transparency, making it simple and secure for consumers to buy a car.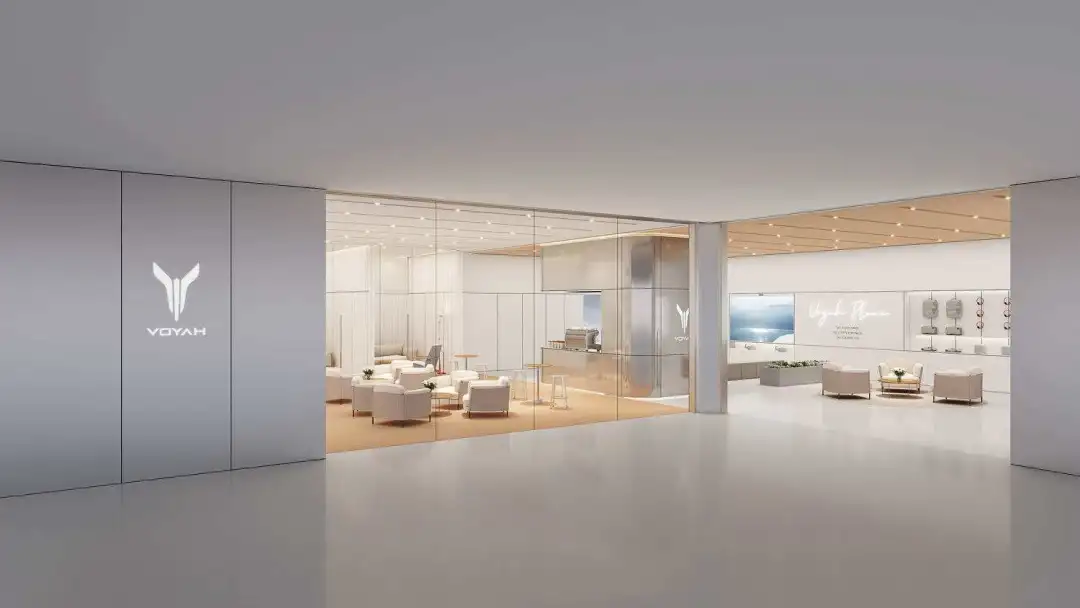 Outside of these services, Voyah's FREE model also uses a sense of ceremony to satisfy the consumer's emotional pleasure. For example, the FREE has V Moment (honorable moment), VOYAH Attention (awakening), and VOYAH Performance (high energy) modes. The air suspension and integrated triple screens will adaptively adjust the height, and the ambient lighting and fragrance will switch accordingly.# Design pursuit of ritual sense in Voyah FREE
We previously introduced that Voyah joined forces with suppliers to evaluate and verify 16 different design schemes for the lifting device of this three-screen display. There were over 100 combinations of layout, structure, and materials. However, the sense of ritual achieved is actually a very mystical thing. It exists solely to satisfy emotional pleasure without rational consideration.
So, is it reasonable for Voyah FREE to invest heavily in pursuing a sense of ritual in its design?
In fact, this kind of design whose primary purpose is to please the user usually appears in high-end models, because when the car price exceeds RMB 300,000, factors influencing the purchase decision gradually shift from practicality, functionality, and other rational aspects to emotional satisfaction.
Solid technology and products serve as the foundation, while sophisticated design and service go on top, thus building a multi-dimensional and complete high-end brand. Therefore, we can see the angel wings welcome light carpet of the BMW 7 Series, the shift knob of the Jaguar XJL that slowly rises after ignition, and the personified NOMI voice assistant of NIO, all of which are the newcomers in the industry.
When the same sense of ritual appears in Voyah FREE, which aims to be high-end, it makes perfect sense.
The Unseen Power
Safety is an inevitable topic for new energy brands, and it is also the case for Voyah.
Safety design in Voyah FREE is a systematic engineering, including the use of a super-strong cage-type cockpit skeleton at the structural design level, the characteristics of which are the TRB+Patch composite structure thermoformed A-pillar with strength up to 1500 Mpa, the aluminum-silicon coated door anti-collision beam with the highest strength of 2000 Mpa in the industry, and the vehicle body with static torsional rigidity of 39.3 kNm/deg, thereby achieving passive safety protection.
What is the level of the vehicle body strength of Voyah FREE? Taking static torsional rigidity as an example, the average torsional rigidity of the white body in the automotive industry is 18.0 Nm/deg, and the torsional rigidity of the Voyah FREE's vehicle body is twice the industry average.
In addition to high-strength body materials, Voyah FREE also uses baby-level skin-friendly seat materials and battery pack insulation and flame retardant materials.Battery safety is the most important engineering concern. Dr. Lu Fang, CEO of Voyah Automotive, stated at the Battery Safety Technology Conference held by CQCRI on September 17th that battery safety holds a veto power in Voyah Automotive's internal R&D priorities.
Therefore, Voyah FREE uses high-security battery PACK solutions and industry-first "three-dimensional thermal insulation walls" for battery safety. The three-dimensional thermal insulation wall technology is easy to understand. Its principle is to three-dimensionally wrap each battery cell to form a thermal insulation, flame retardant, insulation, and protection layer between the battery cells. Even if a fire occurs, it will not affect other battery cells. Voyah FREE's extended-range version battery pack is filled with layered AI-Si mica and aerogel insulation materials.
Voyah's wrapping of each battery cell with a "three-dimensional structure is similar to Tesla Model 3's large-scale bonded flame-retardant insulation route for battery cells, which has proven to be successful based on the current sales volume and incidence of self-ignition of Model 3/Y.
Of course, the cage frame, three-dimensional thermal insulation wall, and other technologies are passive battery safety technologies. In terms of active safety, Voyah has cooperated with its partners to develop remote power battery data analysis and management technology – Voyah Cloud BMS. Its main feature is that it can be equipped with additional computing power in the cloud, be updated by software, and learn from big data to diagnose and control batteries in addition to remote data collection and monitoring.
Voyah Cloud BMS can achieve an average of 2 hours' advance warning for serious accidents such as smoking and fire, and a week's advance warning for potential faults such as undervoltage, overvoltage, or internal short circuit based on practical performance.
For battery safety, Voyah has added one final insurance. This includes simulated collision testing and compression test challenges for invading scenes after simulating whole-vehicle collisions, simulated collision testing for battery packs under simulated impact acceleration, and high-temperature and high-pressure car washing testing for simulating high-temperature washing scenes.
However, in daily use, low probability and extreme complex scenarios are also important threats to battery safety, so Voyah FREE performs extreme tests such as bottom collision after being immersed at a depth of 600 mm (ideal for ONE is 300 mm, and NIO is 500 mm) to ensure that it will not cause fire or explosion and verify the safety of the battery pack.The automobile is now transforming into an intelligent mobile terminal, but safety and reliability remain the biggest benefits for users and non-negotiable bottom line for cars as a high-speed means of transportation. Therefore, Voyah FREE will invest more where consumers cannot see to ensure these aspects.
Conclusion
Looking back to the 2019 Frankfurt Auto Show, when major traditional giants brought their own pure electric products and strategic plans, industry insiders and outsiders alike were optimistic about the leading role of car companies with more resources, experience, and brand advantages in the intelligent electrification race.
However, the reality is that after focusing on intelligent electrification, BBA, which sold over 2.2 million fuel vehicles in 2020, achieved less than 20,000 electric vehicle sales, which corresponded with the rise of Tesla, Weichai Power, and other companies.
The innovation of Tesla, for example, fundamentally shattered and re-ordered the entire automotive industry system, performed "subtraction" to vertical ecological systems in the industry, dramatically improved industry efficiency, and propelled industry evolution. In the era of intelligent electrification, brands are being reshaped, and domestic new forces are in the best era.
Voyah is one of the new players aiming at this historical opportunity. Its determination to create high-end performance products in the CNY 300,000 market can be seen from its stringent internal safety guarantees, super-fulfilling expected configurations, sensory services, and sense of ceremony.
Looking at its rare 97% top-level configuration selection rate, 81% of users representing luxury brand upgrades and purchases, and over a thousand deliveries in November 2021, Voyah's approach to creating high-end performance products has been recognized by some consumers.
The rapidly growing new energy market now has another worth trying different choice, which is undoubtedly good news for consumers.
This article is a translation by ChatGPT of a Chinese report from 42HOW. If you have any questions about it, please email bd@42how.com.