Author: Dayan
On November 29th, the official website of LI Auto released the third quarter financial report of 2021.
Despite the shadow of chip shortage, the terminal delivery of LI Auto was affected, but the financial report of LI was very outstanding.
Whether it's from the financial data or the sales volume of terminals, year-on-year or month-on-month data, LI submitted the most beautiful financial report in history. Even though the shadow of the chip crisis still remains, LI has more confidence to deal with increasingly fierce market competition, and achieve greater success in the domestic and global market.
Approaching Single-Quarter Profit Endlessly
In the Q3 quarter, LI Auto achieved a revenue of CNY 7.78 billion, a year-on-year increase of 209.7%. Among them, vehicle sales revenue was CNY 7.39 billion, a year-on-year increase of 199.7%. In terms of profit, the net loss was CNY 21.5 million, a decrease of 79.9% compared with the loss of CNY 107 million in the same period last year, and a decrease of 90.9% month-on-month.
Simply in terms of profit indicators, LI has approached the small goal of single-quarter profit infinitely. As long as chip supply gradually returns to normal, LI has the potential to achieve single-quarter profit in Q4.
The support for this beautiful financial report is that LI delivered 25,116 LI ONE cars in Q3, a year-on-year increase of 190%.
In terms of channels, as of October this year, LI has 162 retail centers in the country, covering 86 cities. At the same time, LI also operates 223 after-sales maintenance centers and LI authorized spray and paint centers in 165 cities. The sales and after-sales channels with initial scale have become an important force to support LI Auto sales. For a new force brand, LI Auto has completed many brand's channel construction processes in just a few years, which deserves our applause.
According to LI's plan, the number of retail stores will reach 200 by the end of the year, covering about 100 cities. In 2022, LI plans to at least double the number of retail stores to 400, and the sales volume at that time will be even more anticipated.
Apart from the above financial data on sales volume, profit, and channels, LI's gross profit margin is even more worthy of our attention.The vehicle gross profit margin for Q3 2021 was 21.1%, while the overall gross profit margin for the company was 23.3%, showing a certain increase in both YoY and QoQ. Achieving a gross profit margin of over 20% means that Ideanomics still has a large pricing space in the future of Idean One. Of course, a higher gross profit margin does not come at the expense of sacrificing research and development investment.
The R&D expenses of Idean in Q3 were RMB 888.5 million, a YoY increase of 165.6% and a QoQ increase of 36.0%.
Currently, several models and technologies of Idean are still in the R&D stage, and significant investment is also needed for the 4C battery, fast charging technology, and NOA automatic driving function. The reason why Idean has the confidence to significantly increase its R&D investment is behind the healthy financial data, including total cash and cash equivalents, restricted cash, term deposits, and short-term investments of RMB 48.83 billion.
While ensuring that the company's gross profit margin is within a reasonable range and maintaining the financial health of the company, Idean is currently in a relatively benign cycle of balancing new models and new technology research and development.
Adhering to the Strategy of Developing Both PHEV and BEV in Parallel
Currently, Idean's sales rely solely on the contribution of the Idean One PHEV model. From the actual sales situation, the upgraded Idean One that was launched this year has been recognized by many domestic consumers. Currently, the delivery volume of Idean One has approached that of the Toyota Highlander, and its retention value has also approached the Highlander's level. For a latecomer like Idean One, being able to perform well is not easy.
The beautiful financial data of Idean, especially with the high gross profit margin, is largely due to the scale effect of Idean One gradually showing its results.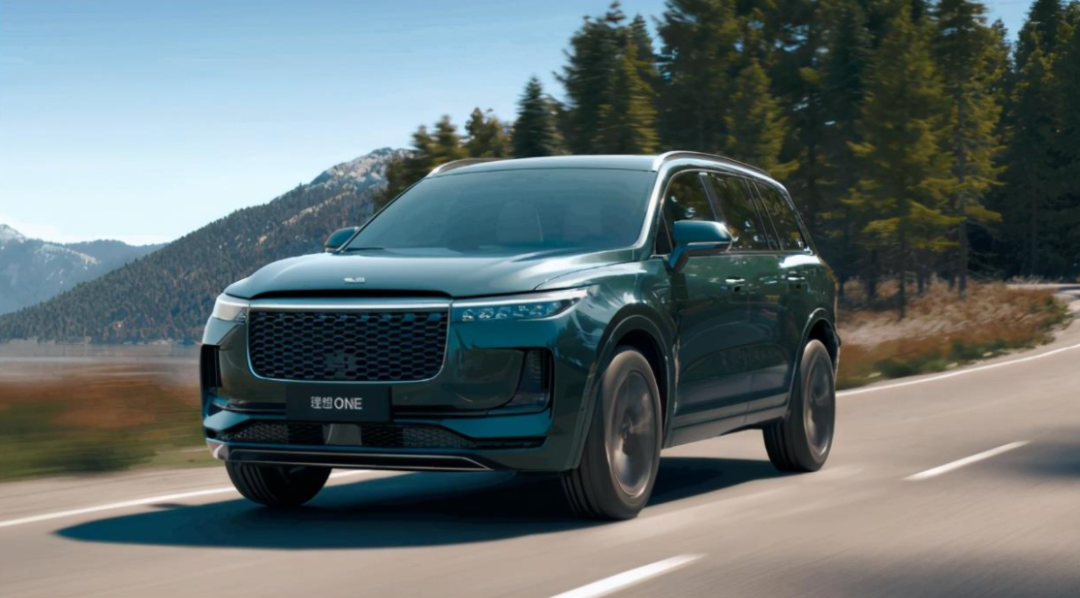 In Q2 next year, Idean will also release another SUV X01 that also adopts PHEV technology and will begin delivery in Q3. In addition, Idean's plan to launch its first HPC BEV in the second half of 2023 is also steadily advancing.
In the new energy vehicle industry, the IDEAL is one of the few automakers that promotes both extended-range and pure electric vehicles. As electric vehicles cannot cover all scenarios in terms of driving range, many consumers with high mileage requirements still choose hybrid models, as evidenced by the recent popularity of the BYD DMi and Geely and Great Wall's introduction of DHT-related models. In the foreseeable future, replacing traditional internal combustion engine models with hybrid technology will still be a promising market. As for launching pure electric vehicle models in 2023, IDEAL believes that by then it will have learned from the strengths of others and used its "latecomer advantage" to bring us greater surprises in battery energy density and high-voltage fast charging.
Regarding NOA, the 2021 IDEAL ONE already comes standard with NOA. Through the update in December, the driving experience of IDEAL ONE owners will be greatly improved. Technologically speaking, IDEAL's NOA has already completed over 1 million kilometers of testing. Through the accumulation of massive amounts of data, IDEAL's NOA performance is still worth our anticipation.
Compared with many other automakers, IDEAL's biggest problem now is the difficulty in delivering orders on time. According to relevant data, in October, IDEAL's delivery volume was only half of the order volume due to a shortage of Bosch ESP and millimeter-wave radar supplies. Currently, IDEAL ONE customers have to wait for 6-8 weeks, which is undoubtedly a sweet problem for IDEAL.
Chip shortage is a problem faced by the entire automotive industry this year, and this situation is expected to continue into 2022. In fact, in November, the chip shortage for millimeter-wave radar had already been resolved, leaving only the issue with Bosch ESP. For IDEAL, focusing its efforts and resources on Bosch, as opposed to multiple chip shortages faced by many other brands, undoubtedly lowers the difficulty. After the chip shortage is gradually alleviated, IDEAL's production capacity will climb to 15,000 vehicles per month.
In terms of production capacity, IDEAL's Beijing manufacturing base officially started construction in October 2021 and is scheduled to start operation in 2023. With the support of the Beijing base, IDEAL is expected to achieve a standard design capacity of 500,000 vehicles per year, and with two shifts in production, the total capacity will reach nearly 700,000 vehicles per year, which will meet consumer demand well.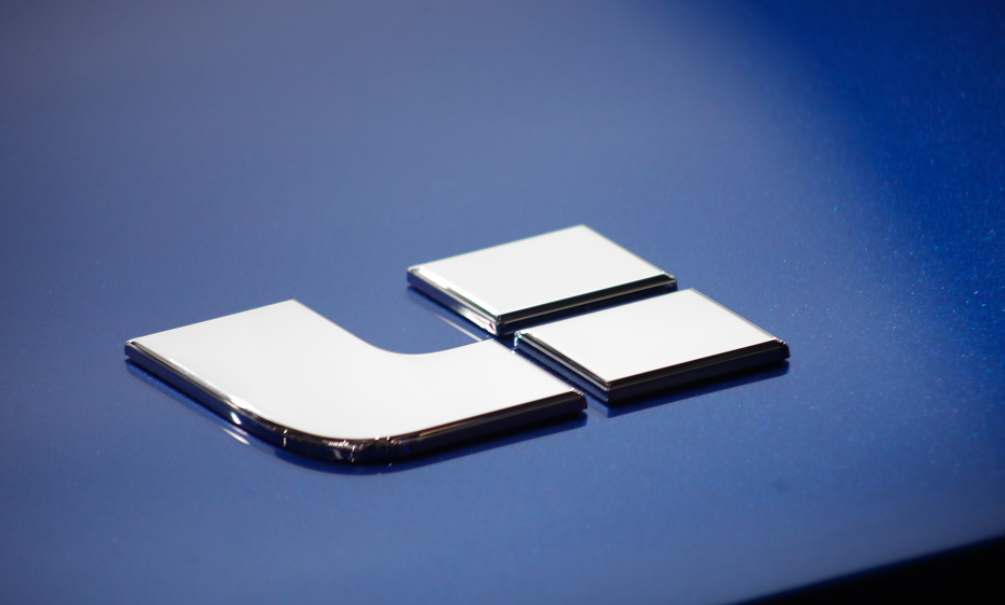 Conclusion
Currently, AIWAYS is on an upward trend. The benefits of extended-range vehicles and the launch of X01 next year will bring AIWAYS' sales to a new level. For AIWAYS, taking advantage of this upward trend is vital to expanding its market share and driving the mass production of many core technologies.
The success of the AIWAYS ONE has already shown its outstanding ability to interpret consumer demands, and we believe that its future new models as well as battery and autonomous driving-related technologies will bring us more surprises. Moreover, in November 2021, IDEAL Automotive acquired the land use rights and plant of Changzhou Vehicle and Into Standard Plant Construction Co., Ltd., which had previously leased the manufacturing base to AIWAYS, further enhancing IDEAL's influence in the Changzhou Base and laying a foundation for future factory transformation and upgrade.
This article is a translation by ChatGPT of a Chinese report from 42HOW. If you have any questions about it, please email bd@42how.com.