Awakening Age of China's Automobile Brands: Opportunities and Challenges
Author: Nie Yiyao
One hundred years ago, a group of passionate Chinese youth who were unwilling to see their nation end up in ruins and their people humiliated, initiated the magnificent New Culture Movement and the May Fourth Movement, which led to the founding of the great Communist Party of China and the slogan of liberating China as a whole. That was the awakening age of China.
One hundred years later, China's automobile industry has come to the awakening age of industrial transformation. The new energy vehicles featuring intelligence and connectivity are in fierce competition with traditional fuel vehicles. Chinese automobile brands have advantages in the fields of electrification and intelligence, propelled by new energy vehicles, but foreign brands have also begun to accelerate their global layout.
"Chinese automobile brands can achieve true transcendence only if they quickly expand their advantages in the next three to five years in the new energy and intelligence field. And Chinese automobile brands only have one opportunity."
On the "Great Wall Motor 2025 Strategic Conference and 8th Science and Technology Festival" on June 28th, Wei Jianjun, a motor fanatic, expressed his feelings above.
Furthermore, he expressed that "Great Wall Motor must seize the opportunity of a new wave of transformation, continuously enhance its competitiveness, lead the new race, and achieve the goal of "winning in China and going global". "
He went even further and said, "By 2025, the global annual sales is expected to reach four million units, of which 80% are new energy vehicles, with revenue exceeding 600 billion yuan. In the next five years, the cumulative R&D investment will reach 100 billion yuan."
What concept does four million annual sales have? Based on the annual sales volume of 1.111 million units and revenue of 103.2 billion yuan of Great Wall Motors in 2020, four million units means that the sales volume will be tripled and the revenue will increase by five times. With 80% of the new energy vehicles, the sales of new energy vehicles must double year after year, increasing by 16 times to reach 3.2 million units in 2025.
Can Great Wall Motors achieve such a grand vision? What will be the driving force behind it?
Promoting the Four Major Strategic New Positioning and Leading the New Race
Last year, people were concerned about whether "Great Wall Motor will survive next year", but this year there is a heroic spirit of "walking steadily on the muddy road of Wumeng Mountains". Wei Jianjun's huge reversal after a year, although puzzling, is not contradictory. Being prepared for danger in times of safety and being prepared for change in times of danger, the awakening of Great Wall Motor has long been predictable.Last July, on the 30th anniversary of Great Wall Motors, Wei Jianjun's reflection in the short film "Can Great Wall Motors Survive Next Year" posed a question: "If we consider ourselves successful, every successful past may hold back the future; If we still can't see disruptive changes, then the ones to be disrupted must be us; If we dare not break the rules, the rules will soon become the shackles of creation." It has already released the signal of waving goodbye to success and bravely embracing change, actively innovating and transforming.
In this year's Shanghai Auto Show in April, Great Wall Motors brought the strongest lineup ever in the history of the auto show, with the "5+5" super carrier formation. The five major brand families of WEY, Haval, Ora, Tank, and Great Wall Pickup, along with five major component companies including Unisplendour Energy, Honeycomb Easy Create, Jinggong Automobile, Nobel Automotive and Mandel Electronic & Electrical, all made their appearances, outlining the global technology travelcompany's comprehensive attack on the new energy and intelligent new track.
At the Great Wall Motors' 2025 strategy release conference and the 8th Technology Festival, Great Wall Motors announced four specific strategic positions: global layout, research and development investment, corporate transformation, and user operation. It further clarifies that it will carry out comprehensive and thorough innovative changes, continue to build competitiveness, lead the new track, and promote the transformation of Great Wall Motors into a global technology travelcompany.
In terms of global layout, Great Wall Motors has laid out global R&D, production, and sales, and will continue to cultivate globalization of brand, technology, and talents. It has constructed a "Seven Countries and Ten Locations" R&D array covering Asia, Europe, and North America with China at the core. In addition to 9 complete vehicle production bases in China, 3 complete technology vehicle factories in Russia, India, and Thailand, and 5 KD factories, Great Wall Motors is also promoting complete vehicle projects in South America and Europe.
In terms of research and development investment, it will accumulate 100 billion yuan of R&D investment in the next five years to ensure technological superiority and develop greener, smarter, and safer products for global users. At the same time, efforts will be made to increase the import of global R&D talents, aiming for a total of 30,000 global R&D personnel, including 10,000 software development talent by 2023.
Regarding corporate transformation, we have already seen that Great Wall Motors' organizational innovation of "Strong Rear-end, Large Middle-end and Small Front-end" is exerting strong brand support. Following the concept of "one car, one brand, one company", "Strong Rear-end, Large Middle-end and Small Front-end" has restructured the corporate ecosystem by grouping one car into one brand and one company. This organizational approach, which builds brands with a single category and has operational units for each brand, will truly focus on customer-centricity.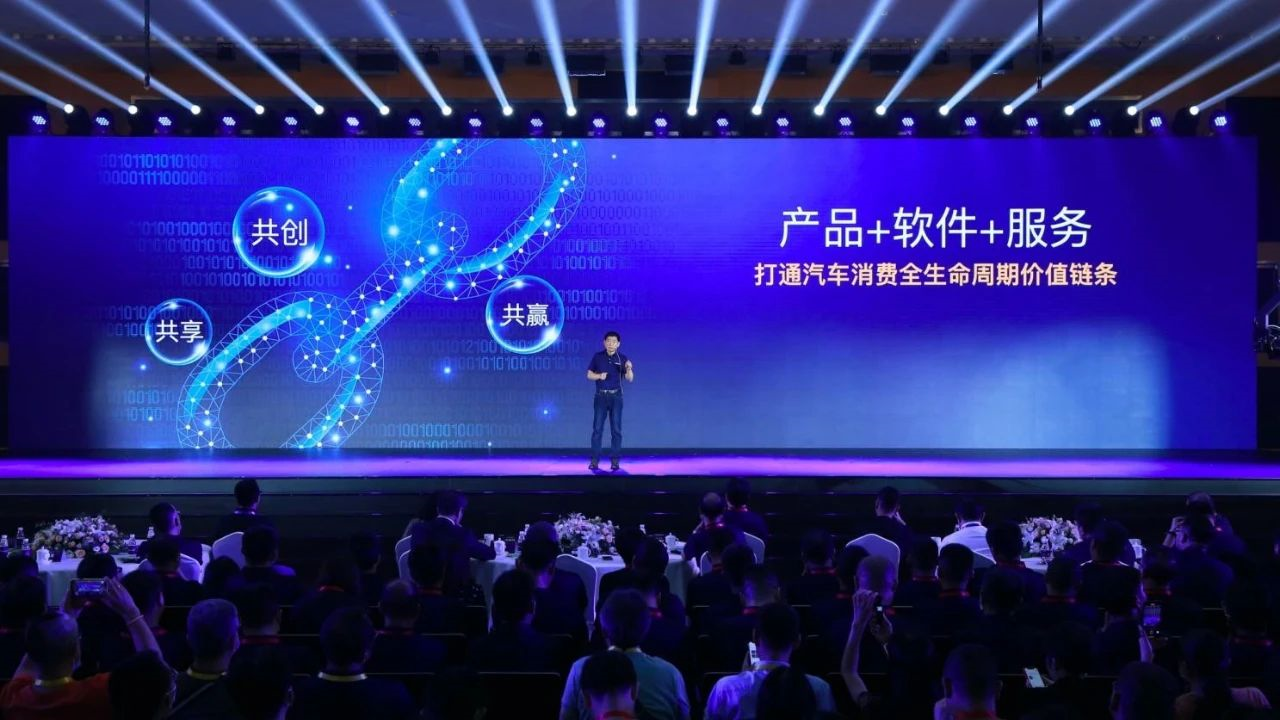 Regarding user operation, relying on the industrial Internet, we will deepen the C2B user operation model; establish a new business model of "product + software + service", promote the transfer of the value chain to the back end, and connect the value chain of the entire life cycle of automotive consumption, achieving co-creation, sharing, and win-win with users.
Strengthen the attribute of "Green Intelligence and Trendy Play" and achieve carbon neutrality by 2045
Intelligence and new energy are not only the key points for the new competition stage of the automobile industry, but also play an important role in achieving the national "3060" dual-carbon goal. With the fusion of carbon neutrality and intelligence, new-generation intelligent automobiles based on new energy have become an inevitable trend.
What is the "Green Intelligence and Trendy Play" 2025 strategy that Great Wall Motors has proposed to achieve its sales and revenue targets for 2025? It focuses on four strategic directions: green carbon neutrality, cognitive intelligence, global trendy brand and products, and playing together with crowdsourcing and crowd creation. While making progress towards the sales and revenue targets for 2025, Great Wall Motors will accelerate the low-carbon and intelligent upgrading of the enterprise, aiming to achieve carbon neutrality comprehensively by 2045.
Regarding products, in 2022, Great Wall Motors will launch its first product of Saloon; in 2023, ORA will become the leader of the new energy subdivision market, with global sales exceeding 1 million; before 2025, more than 50 new energy models will be launched in the entire system.
Regarding manufacturing, by adjusting the energy structure and applying low-carbon technology, Great Wall Motors will realize its first zero-carbon factory in 2023 and establish a circular and recycled system for the automotive industry chain, achieving maximum economic, environmental, and social benefits.
Regarding cognitive intelligence, we will build full-stack self-research capabilities around intelligent driving, intelligent cabin, and intelligent services, and achieve evolution and upgrading from "perceptive intelligence" to "cognitive intelligence". The penetration rate of high-level automatic driving pre-installation will reach more than 40% by 2025; through deep domain fusion, hardware pluggability, and software reusability, we will create a growing intelligent cabin ecosystem and build an intelligent service ecosystem.
Regarding global trendy brand and products, Great Wall Motors will base on category innovation, build brand by category, forming six brand matrices of Great Wall Pickup, Haval, WEY, ORA, Tank, and Salon Zhixing, and create a new era of "trendy brands and products" for global consumers in ten major regional markets such as China, Russia, ASEAN, the EU, and South America.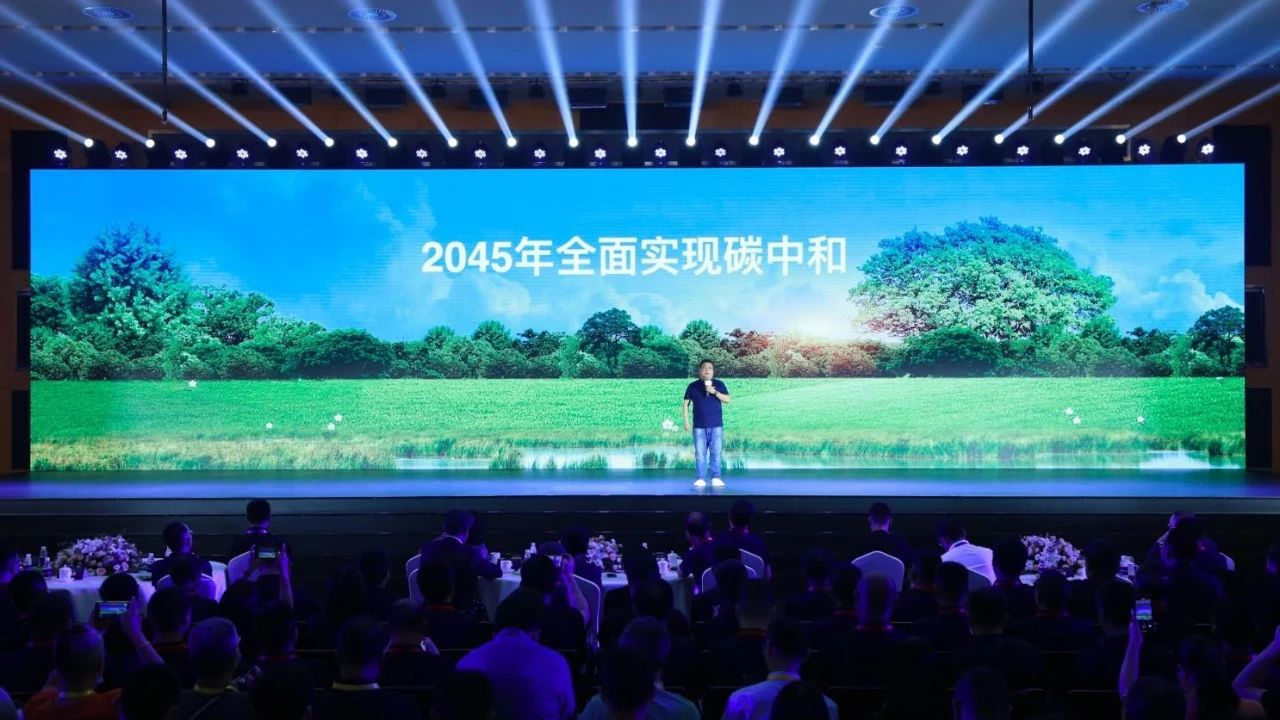 Currently, the development cycle of new products for Great Wall Motors can be controlled in as fast as 11 months, which is more than half shorter than most brands. In 2021, Great Wall Motors will launch more than 10 new products, and the number will reach more than 60 in 2023, achieving an annual sales volume of 2.8 million.
Among them, the Great Wall Pickup brand aims to become a global top-three pickup brand, while the Haval brand is positioned as the global leader in Chinese SUVs and will continue to cultivate the economy SUV market. The WEY brand is positioned as the new generation of smart vehicles and is committed to providing users with intelligent driving experience. The Ora brand is positioned as the most popular women's car brand in the world and will pay more attention to boutique city travel. The Tank brand is positioned as the trendy off-road SUV brand and is dedicated to creating the world's number one off-road brand. The Salon brand is positioned as a luxury intelligent BEV brand and will create an ultimate driving experience with the concept of ultimate luxury, technology, and comfort.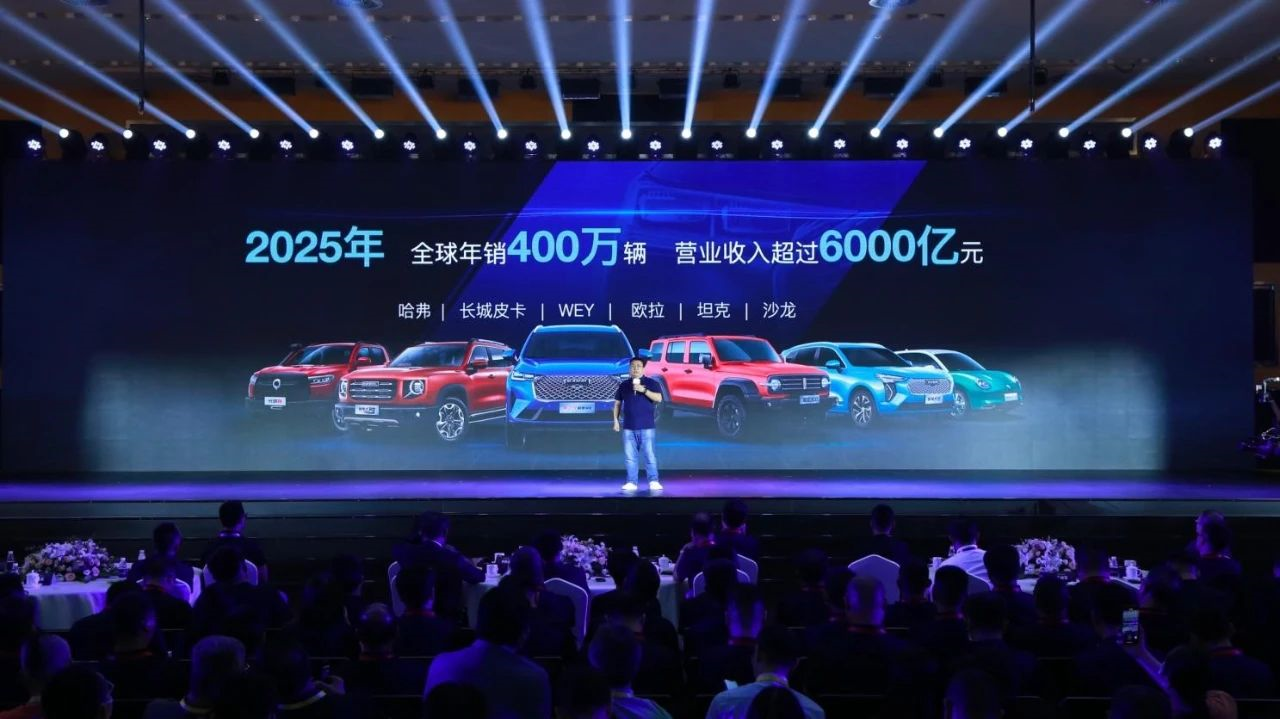 In terms of joint innovation and value creation, Great Wall Motors will boldly innovate to create a new value ecosystem, implementing a stock option incentive plan covering 100 percent of valuable employees to promote them to become "partners". Through the implementation of the Spark Program, Great Wall Motors will co-create with users in product, service, brand, and value, continue to play with users, and transform from B2B to C2B. It also establishes a community of shared interests with ecological partners to stimulate collaborative vitality of the entire ecological system and create a multi-dimensional, multi-party win-win "forest-style" industrial ecosystem.
Launching the 2025 technology strategy and implementing "Green, Intelligent, and Trendy Fun"
"Green, Intelligent, and Trendy Fun" is a novel and comprehensive strategy, full of powerful imagination, but its implementation requires strong core technology support. Therefore, Great Wall Motors has formulated the "2025 Technology Strategy" to ensure the efficient implementation of the "Green, Intelligent, and Trendy Fun" strategy.
In the future, Great Wall Motors will deeply layout in the core technology and industrial chain of new energy, seize the high ground of new energy technology, and enhance the application of "green energy". Based on intelligent networking to expand the IOT ecosystem, it will create a vehicle ecosystem that actively pushes scenarios and provides a personalized experience for thousands of people. It will transform from primary perception intelligence to cognitive intelligence that can think, judge, and be empathetic to provide users with an intelligent experience.
In terms of carbon neutrality, Great Wall Motors has established a multiple-pronged development strategy. It will make a saturated and accurate investment in the three major areas of pure electric, hydrogen, and hybrid vehicles. In the field of pure electric vehicles, Great Wall Motors will promote three types of power battery solutions: economy, long endurance, and high performance. By 2025, it is expected to form a production capacity of 215GWh, effectively resolving industry problems such as battery safety, residual value, and recycling, promoting the research and development and landing of core components such as electric drive and controllers, and meeting the power needs of passenger cars from A00 to D grades, and pickups and logistics vehicles.
In the field of hydrogen energy, Great Wall Motors will launch its first full-size hydrogen fuel cell sedan in 2023. Unisun Energy, a subsidiary of Great Wall Motors, will construct an integrated supply chain ecology of "hydrogen production – hydrogen storage – hydrogen transportation – hydrogen refueling – application," and achieve a global market share of the top three in hydrogen energy by 2025.
In the field of hybrids, Great Wall Motors is about to launch hybrid models such as Latte, Macchiato, Red Rabbit, and Haval XY, and a power combination of 3.0GDIT+9AT based on the longitudinally mounted P2 hybrid architecture, which will be applied to the tank platform. In 2023, the second generation of "Lemon Hybrid DHT" will be released, and the first hybrid special engine with a thermal efficiency of 45%+ will be launched.
In terms of intelligence, Great Wall Motors will achieve the integration of all things terminals such as smart homes and smart cities around the vehicle, and build a powerful Great Wall Motors Smart Network. The development based on the GEEP4.0 architecture of "central calculation + regional control" will be landed in 2022, and the development of the GEEP5.0 architecture based on the central brain has already been approved, expected to be installed on cars and mass produced in 2024.
At the same time, Great Wall Motors will open various interfaces such as control domain and car machine applications, and invite outstanding partners in the industry to create together, to achieve the true connection of intelligent cockpits, smart driving, and various car control domains. A complete, open-source, and expandable vehicle operating system will be formed in 2022.
Throughout the above, what Great Wall Motors showcased is not only ambitious goals, but also the paths and methods to be taken in accordance with those goals. Like the dreams pursued by Chinese youths a hundred years ago, they are firm and powerful.
In the face of the awakening era of Chinese automobile brands, with new patterns, new opportunities, new challenges, and new ecology, can Wei Jianjun's ambition and Great Wall Motors' awakening achieve their goals and reach a broader horizon?
Perhaps at present, no one can answer this question, but please remember: never underestimate the power of awakening. When goals accompany awakening, everything is possible.
This article is a translation by ChatGPT of a Chinese report from 42HOW. If you have any questions about it, please email bd@42how.com.