According to the foreign media WeLT, on November 24th local time, Tesla's CEO Elon Musk revealed more information about Tesla's first European battery super factory at the European Battery Conference.
After planning to produce Model Y in Europe, Tesla's super battery factory in Berlin, Germany has become an important step for Tesla's localization production of batteries.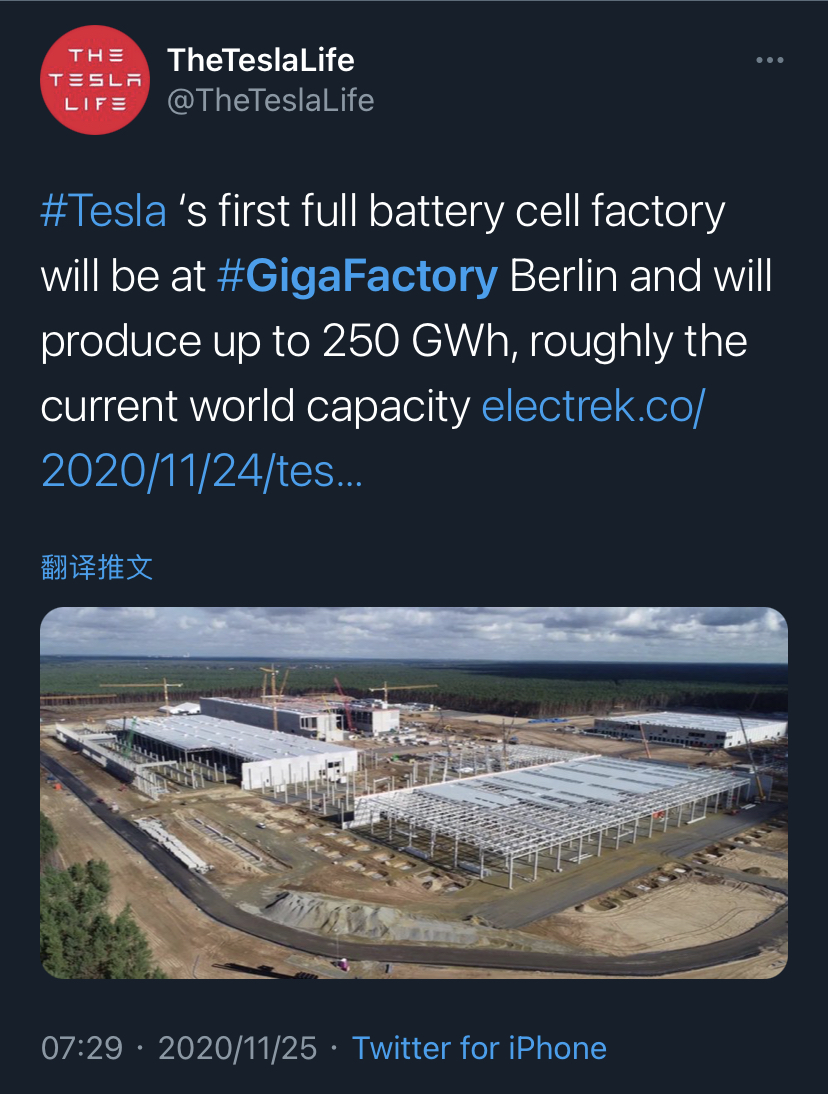 Musk stated that the annual output of the super battery factory will reach 100 GWh according to plan and can be further expanded to 200-250 GWh. This number has surpassed the production capacity of the Nevada super factory.
Tesla has not yet provided a clear time for the start of production at the Berlin super battery factory, but it is expected to start at the same time as the production of Model Y. Currently, Tesla expects to achieve mass production of Model Y in Germany in July 2021.
🔗Source: Reflexfunds Twitter, TheTeslaLife Twitter, Electrek, Teslarati
This article is a translation by ChatGPT of a Chinese report from 42HOW. If you have any questions about it, please email bd@42how.com.