Introduction
The ID.3 model on Volkswagen's MEB platform is now being delivered in Europe. Unlike traditional Volkswagen models, this car is currently facing many problems in its digital transformation. Nextmove specially made a bug collection to record the 22 bugs they found. In addition, many users have reported a 12V battery discharge problem, where the ID.3 can discharge in a day or a few days, rendering the system unable to start up again. I want to summarize these issues and see how Volkswagen will completely fix them in January 2021.
22 Bugs of Volkswagen ID. 3
Currently, the ID.3 is showing problems similar to the "Six Meridian Sword" of Duan Yu. There will be a lot of problems, such as the rear camera randomly turning off, the location of the car in the navigation system and both display screens freezing, the speaker system making a hissing sound when a smartphone is connected to Bluetooth, and the keyless system intermittently working. The following are some actual problems that exist at various levels of use:
1) Software settings
2) Voice recognition and navigation settings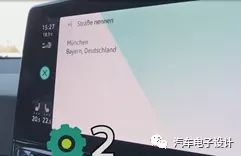 3) Touch settings: air conditioning temperature adjustment issues
4) Rearview mirror adjustment: no response no matter how you press it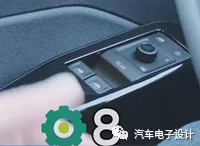 5) Cruise control settings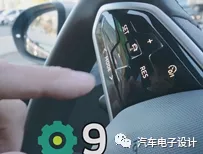 6) Charging and energy display issues: the energy display shows as negative.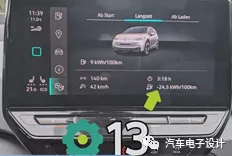 7) Charging Compatibility
Difficulty of Transition
The most unexpected problem in this matter, in my opinion, is that Volkswagen overestimated its ability to handle software (especially the detailed functions of user interactions), and underestimated the differences in software decomposition and integrated testing during digital transformation, which is based on domain controller centralized development, and not like the distributed development to individual suppliers as before. The former requires self-development, self-testing, and self-integration, which Volkswagen cannot escape from; the latter is mainly a matter of system requirements and project management.
Fortunately, these software bugs and accidents did not appear on Audi and Porsche. For the affordable electric vehicle transformation pursued by MEB, Audi and Porsche have relatively more abundant budgets on PPE to solve problems by mobilizing more resources.
Moreover, from the current point of view, there is no big problem with the system architecture of MEB, and the maturity progress of the entire architecture from proposal in 2015 to realization in 2020 may be acceptable, but the software maturity based on development falls short of expectations. It is foreseeable that as ID3 and ID4 are delivered on a large scale, car owners will find a large number of bugs, which may also be catastrophic for the reputation of this architecture and these two cars.
Conclusion
Volkswagen's advertising has always focused on various aspects of excellent quality, but so many bugs in the software field will gradually change consumers' impressions. This is the biggest problem in the digital transformation of automotive companies, which is like starting a business from scratch in many ways.
This article is a translation by ChatGPT of a Chinese report from 42HOW. If you have any questions about it, please email bd@42how.com.