Even though the whole world wants to reboot 2020, this year carries great significance for Jeep.
2020 marks the 80th anniversary of the founding of Jeep and its first year of electrification. Jeep not only launched a series of 80th anniversary special edition models to declare "we are still on the road" to the world, but also introduced the brand's first plug-in hybrid electric vehicle, the Grand Commander PHEV, to customers, officially electrifying the world in its own way.
I strongly sense that Jeep's 80-year history and heritage will restart from the Grand Commander PHEV, starting from 2020.
Heritage, Trail Ratings badge
Going back to 1941, when the first multi-purpose four-wheel-drive vehicle, the Willys Jeep, was born, it was widely loved and sought after. After that, civilian Jeep products, such as the CJ model, based on the Willys Jeep, started to enter households, and its iconic classic design was imitated by many. Then, when the Wrangler came out, Jeep's leadership reached an unprecedented peak.
Just as not every Jeep has a Trail Ratings badge, but no other vehicle can replicate Jeep's Trail Ratings symbol, for a long time, no one knew what an "SUV" was. They only knew that there was a car that was different from sedans, called Jeep. Everyone aspired to be a part of the legendary glory of "the sun never sets on the wheels".
However, when the Grand Commander PHEV arrived, we also have to admit that even Jeep needs to find a way to electrify the world and seek self-breakthroughs in a new era of history.
The Grand Commander PHEV adopts a three-core collaborative hybrid power system composed of an engine, an electric motor, and a generator. It is equipped with a 2.0T direct injection turbocharged engine and a 9-speed automatic transmission, and accommodates four driving modes. The pure electric driving range can reach up to 70 kilometers, while the comprehensive range can reach 900 kilometers. It can accelerate to 100 kilometers per hour in just 8 seconds, and its comprehensive fuel consumption is only 1.6 liters per 100 kilometers.And what's more, the high-strength material of Commander PHEV accounts for 76%, coupled with aerospace-grade welding technology, creating the "hardest" Jeep of 79 years and bringing more reassuring safety assurance to users. Who can say that the "plugged-in" Jeep has become softer and lacks off-road capabilities? Therefore, we can say that electrification technology has further enhanced the product characteristics of Jeep, which is beyond doubt. Of course, some people may say that the electrification of Commander PHEV is biased, but let's talk about the electrified model of Wrangler 4xe, which Jeep officially claims to be the most powerful, advanced, and environmentally friendly Wrangler ever.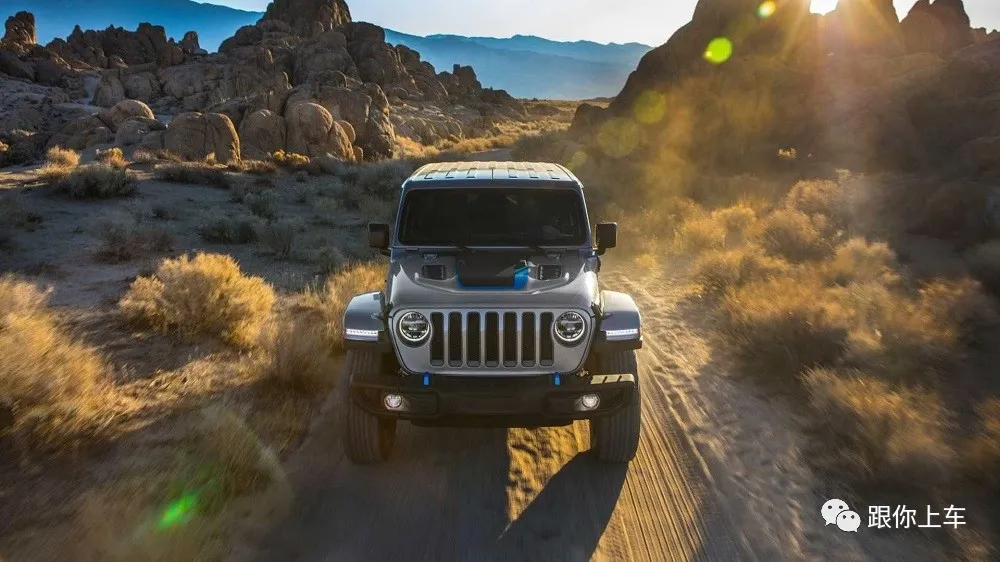 Wrangler 4xe made its debut at the 2020 North American CES exhibition and has since made its first appearance in China at the recent Beijing International Auto Show. It is known that Wrangler 4xe will release three models: 4xe, Sahara 4xe, and Rubicon 4xe, which will be launched in Europe, China, and the United States early next year, but the price is still unknown.
In addition to a low-consumption 2.0L four-cylinder turbocharged engine and a powerful TorqueFlite eight-speed automatic transmission, Wrangler 4xe also features two motors and a 17kWh battery pack. The two motors can provide an additional 178 horsepower, and the 17kWh battery pack can provide almost 40 kilometers of pure electric endurance.
Compared with the fuel version of Wrangler equipped with EcoDiesel engine, Wrangler 4xe has a maximum power of 375 horsepower and a maximum torque of 637Nm, which is significantly more powerful. It is worth mentioning that the electrification design will not affect the locking of the front and rear differentials. Thanks to the direct effect of a single electric motor on the wheels, it can instantly explode more torque and greatly enhance the off-road capability.
# In the past, Jeep Wrangler set a record for the highest production car ascent. Now, the electrified Wrangler 4xe can still take you to the highest peaks. But this time, in remote areas where few have set foot, the Wrangler 4xe performs more quietly and confidently. The roar of the engine is no longer a barrier between you and nature, and the sounds of the world become clear and transparent from the moment the tires press on the ground beneath you, allowing you to truly blend in with nature.
The Wrangler 4xe will have a unique 4xe logo and Trail Rating badge, which is the best interpretation of Jeep's 80 years of history and entry into a new era.
Electrification, the Electric Era
From Jeep's new five-year plan announced in 2019, we learned that all models under the brand will be transformed into PHEV models and four pure electric models will be launched by the end of 2022. That means 2019 is the starting point for Jeep's electrification process. Is it late? I don't think so.
On the one hand, although Jeep only launched PHEV models this year, by 2021, there will be PHEV versions of four models on sale, covering the entire brand line-up. On the other hand, even Volkswagen only began to announce its ALL IN electric vehicles last year, so for Jeep, starting to electrify in 2019 is not too late.
One thing that cannot be ignored is that Jeep's electrification is different from Volkswagen's, and even from any other new or traditional carmaker. Jeep does not shape its products around electric technology, but uses electric technology to make its products more perfect. So you will find that the Wrangler 4xe is still the Wrangler that can go to the ends of the earth, but at the same time, it has the grace of the intelligent and connected era.
According to the motor1 report, Jeep will add features such as team driving in the coming months to connect owners with each other and communicate through the center console screen. Additionally, Jeep global president Meunier also mentioned that the future will bring more high-tech features to Jeep, such as water depth detection.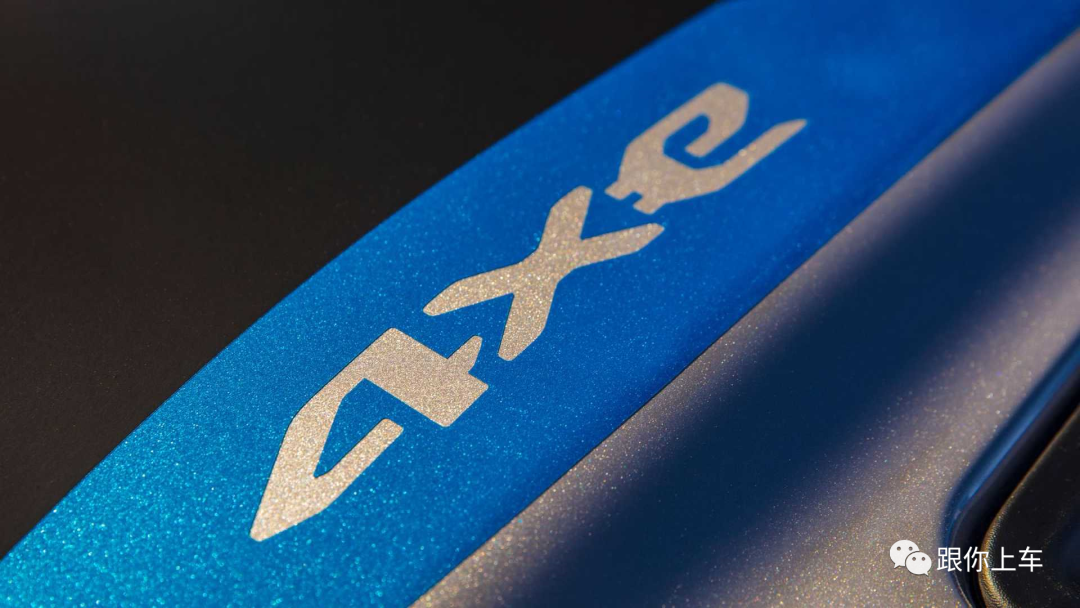 On the other hand, looking at the fact that the Commander PHEV model was first launched in China before being introduced to the global market, Jeep is increasingly valuing the Chinese market. As Mr. Cai Dini, FCA Asia Pacific COO and GAC FCA President, said, "What makes Jeep different from its competitors is that Jeep is not just selling cars, but hoping to establish a mutually connected ecosystem with car owners. There are 580,000 Jeep users in China, all of whom are part of the Jeep ecosystem. And I believe there are millions of potential Jeep users in China, and I hope to attract them in."
Summary
In the process of promoting electrification transformation, Jeep's latest goal is to become the "most environmentally friendly SUV brand" in the world. You will find that Jeep's historical heritage has not become a burden for its electrification. On the contrary, all of this has made Jeep's products tend to be perfect, and has further sublimated the adventurous lifestyle that Jeep promises.
In this era of such a wide variety of electric vehicles, the design of electric vehicles and the experience of intelligent cabins are becoming more and more homogeneous, and everyone is heading towards one goal, which is Tesla. But I believe that one day, someone will break away from the pack and notice the behemoth that is quietly transforming, and its name is "Jeep 4xe".
This article is a translation by ChatGPT of a Chinese report from 42HOW. If you have any questions about it, please email bd@42how.com.