Introduction
For cities with limited car purchases, new energy vehicles essentially represent the right to travel. Yesterday, the Shanghai Municipal Public Security Bureau announced the adjustment of traffic management measures for foreign license plate vehicles. "Starting from November 2, 2020, on working days from 7-20 on elevated roads, foreign license plate vehicles are restricted. From May Day 2021, on working days from 7-10am and 4-7pm, foreign license plate vehicles are restricted on inner ring roads." For the 1.7 million foreign license plate vehicles in Shanghai, this policy will continue to stimulate the demand for new energy vehicles of more than 100,000.
New Energy Vehicle Insurance Data in Shanghai Market
Shanghai city has been a hotspot this year. In the September 2020 ranking of insured vehicles in each city, Shanghai has consistently ranked first and reached 9,599 vehicles this month. (And the proportion of personal use in Shanghai is very high, with 7,070 insured vehicles, accounting for 73.7%). Shenzhen and Beijing ranked second and third with 8,838 and 8,638 insured vehicles respectively. The proportion of personal insurance in Shenzhen and Beijing is 82.9% and 76.4%, respectively.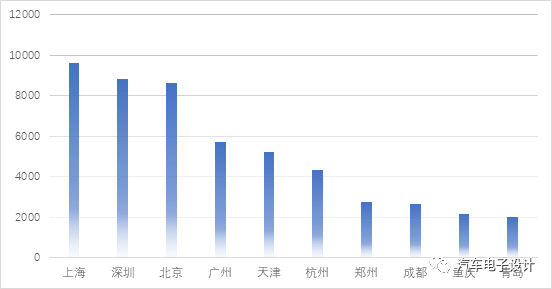 Looking at the overall situation in 2020, the demand for personal use has been increasing, as shown in the following graph.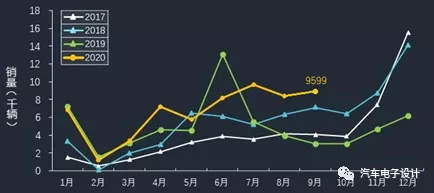 I think that due to the stockpile of foreign license plate vehicles, especially the restriction on travel on inner ring roads and elevated roads, the 1.7 million foreign license plate vehicles in Shanghai (according to the Shanghai Traffic Operation Monitoring Annual Report 2019) will definitely have to be replaced, and most will be A-class or above vehicles within the middle ring road according to EVdata.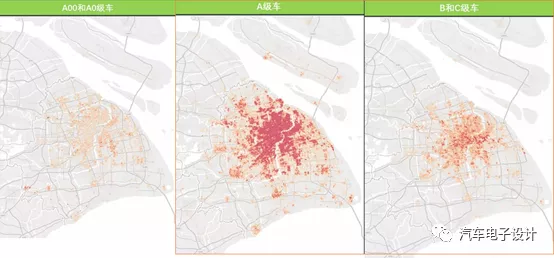 2020 Shanghai insured vehicle data
In 2019, the number of insured new energy vehicles in Shanghai was 67,000, and this year it is expected to increase to 100,000 or even higher. We should be able to see the insurance data in Shanghai breaking through 10,000 in November and December, and even reaching 15,000 or 20,000.For new energy vehicles in Shanghai, they are mainly expensive models. In terms of price range, the 20-25 yuan models account for 42.6% of the total with 29,000 units, followed by the 25-35 yuan models with 19,000 units, accounting for 28.6%. In terms of monthly data for 2020, the number of non-operational insurance in Shanghai was 9,716 units. Tesla accounted for 21% with 2,044 units, followed by BYD with 1,131 units, Roewe with 949 units, Toyota with 885 units, and NIO with 746 units. The most direct impact is that Tesla's demand may continue to rise, which is simply a divine assist.
Looking at specific models, the top five non-operational insurance cars are mainly Tesla Model 3 with 2,044 units, NIO ES6 with 578 units, Roewe ERX5 with 499 units, BYD Han with 364 units, and Volkswagen Passat with 356 units.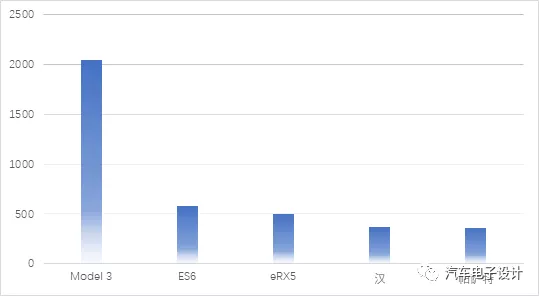 Conclusion
From this year's distribution, China's personal new energy vehicle market is limited by purchase restrictions with regard to the conversion of stock and new additions. It is basically just meeting the needs of consumers, and the approach around this area is similar to the concepts of California and Norway. The penetration rate of new energy vehicles in restricted purchase cities will reach a very high level.
This article is a translation by ChatGPT of a Chinese report from 42HOW. If you have any questions about it, please email bd@42how.com.