XPeng Official Launches P7 Electric Tailgate Installation Service
XPeng officially launched the electric tailgate installation service for P7 today, providing an official upgrade channel for users who have purchased or pre-ordered P7 and need this configuration.
As for the price, the original price of the electric tailgate is 2,480 yuan. Currently, users can receive a coupon for 1,500 yuan on the official website. After using the coupon, the price would be 980 yuan. The coupon is limited and available from October 15, 2020 to December 31, 2020. After receiving the coupon, it will be valid for 6 months.
The newly installed electric tailgate comes with a foot-kick sensing opening/closing feature, which includes four ways of operation:
Foot-kick sensing (newly added)
Key remote control
Central control touch screen operation
XPeng voice control
From the official information of XPeng, it can also be learned that in addition to the foot-kick sensing, the electric tailgate also contains anti-pinch and electric suction functions. Combined with the post-coupon price of 980 yuan, it feels quite cost-effective.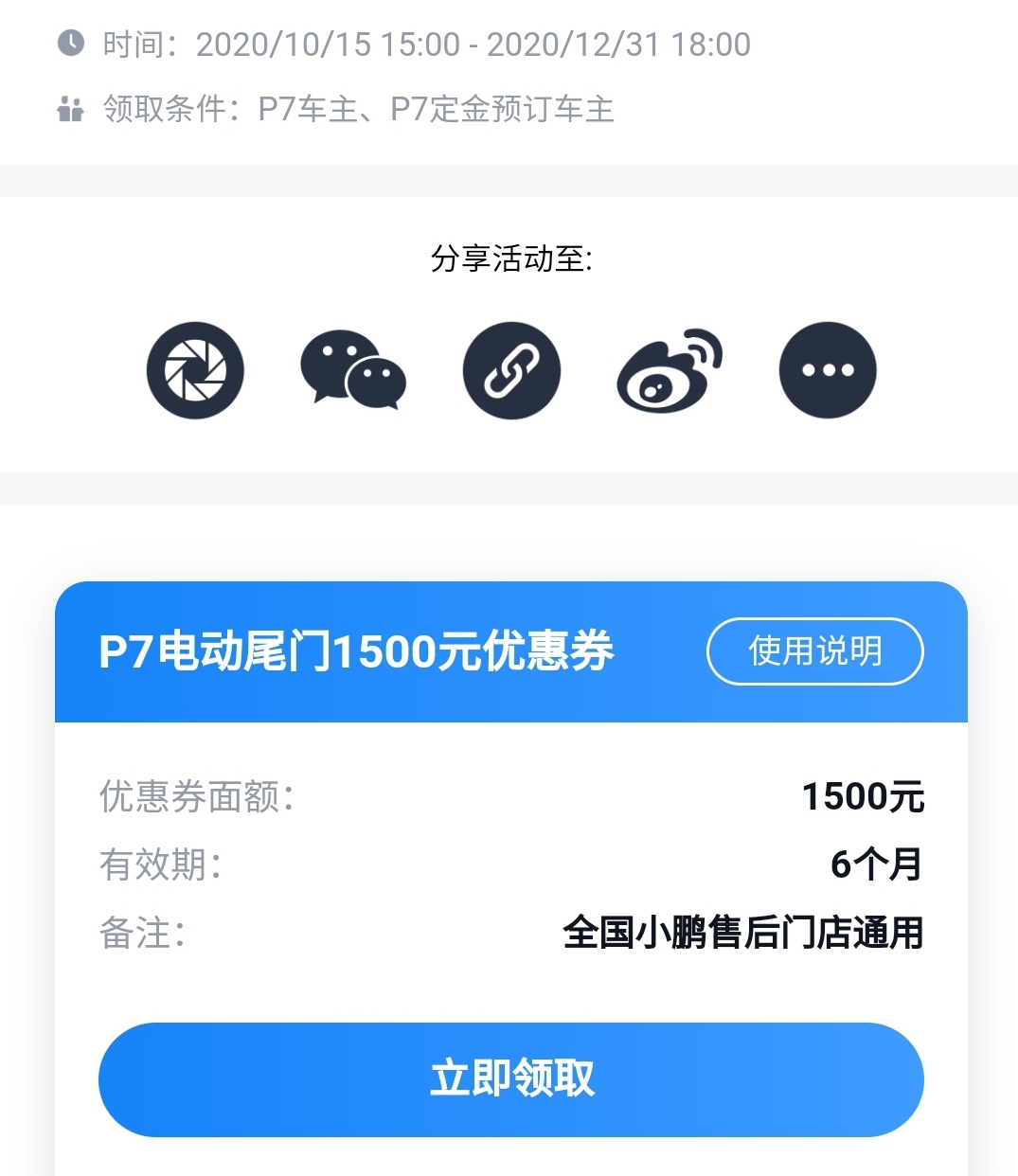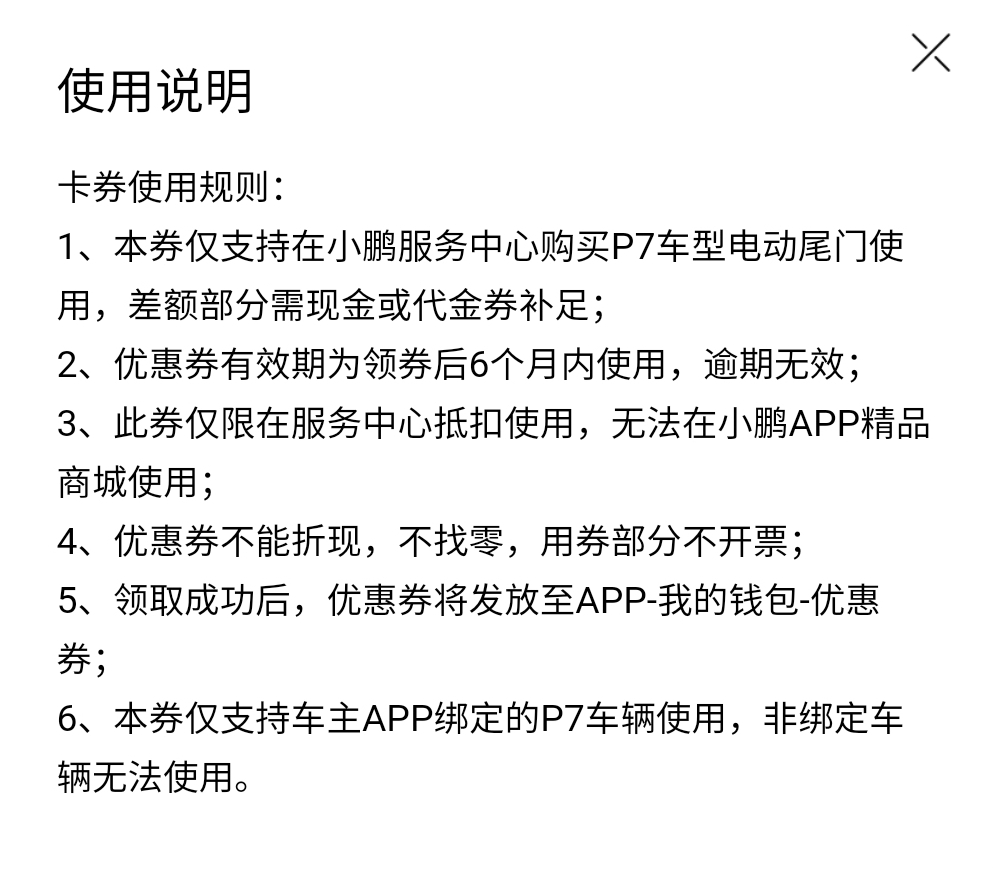 Source: XPeng Motors
This article is a translation by ChatGPT of a Chinese report from 42HOW. If you have any questions about it, please email bd@42how.com.