Amazon recently announced its new specialized logistics vehicle, which is a pure electric logistics van customized by Amazon from the "American Car New Force" Rivian company.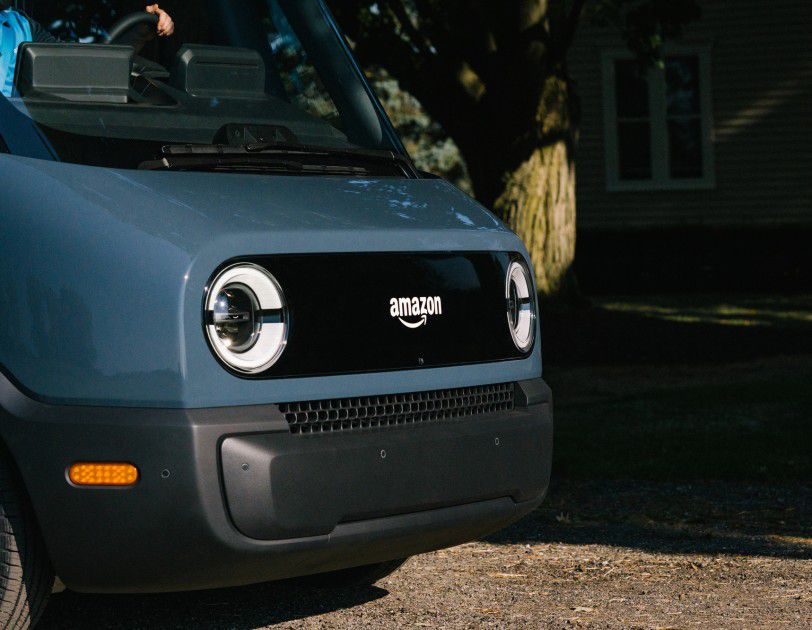 The appearance of this vehicle is different from the current cargo vans on the market. Its front windshield is very large, and the front is low. The headlights are similar to those of the Honda Urban EV, and the taillights are arches with roofs on both sides. The design of the upper part of the rear wheel is semi-closed, and the overall appearance is more like a concept cargo van.
The cabin of this vehicle does not look like a cargo van either. Like most intelligent electric vehicle models, the vehicle is equipped with two large LCD screens. The car system is equipped with Amazon's Alexa voice assistant.
Moreover, it is understood that the vehicle is equipped with multiple cameras outside the car, which can display a 360° panoramic image on the center control screen. Meanwhile, this pure electric vehicle is also equipped with auxiliary driving functions, but the specific information is still unknown.
At present, the vehicle's range, size and other parameters have not been announced. It is reported that the pure electric range of the vehicle is 150 miles (approximately 241.4 kilometers).
Amazon's plan to achieve its own logistics network with "zero emissions" focuses on replacing existing logistics vehicles with zero-emission logistics vehicles. It is reported that Amazon has ordered 10,000 units of this pure electric van from Rivian, and the corresponding delivery will be completed before 2022. The new vehicle will be launched for delivery starting from 2021. According to the plan, Amazon will purchase a total of 100,000 zero-emission logistics vehicles before 2030.
As for the start-up company Rivian, its main products are its pure electric SUV R1S and pure electric truck R1T. Both models can choose the maximum 180 kWh battery pack and 4 motor power configuration with a range of up to 400 miles (approximately 643.7 kilometers).
Rivian positions its two products as high-performance, zero-emission adventure vehicles with a zero-to-sixty acceleration time of just 3 seconds. Both vehicles can wade through water up to 3 feet (approximately 0.91 meters) deep, with approach angles of up to 34.8° and departure angles of 25.7° (R1T) and 28.9° (R1S), respectively. Additionally, with the support of four motors, the vehicle can achieve a tank turn maneuver in place.
This article is a translation by ChatGPT of a Chinese report from 42HOW. If you have any questions about it, please email bd@42how.com.