Today, NIO official announced on NIO APP that NIO Day 2020 will be held in Chengdu on January 9, 2021.
This year's NIO Day is really worth looking forward to. The new car has been confirmed to be a sedan, but is it based on the NP1 platform or the NP2 platform?
What updates will there be for the automatic assisted driving software and hardware?
How low can the cost of the new battery swap station be? Will there be anyone on duty?
For NIO, which has a lot of money, this step in 2021 is very critical.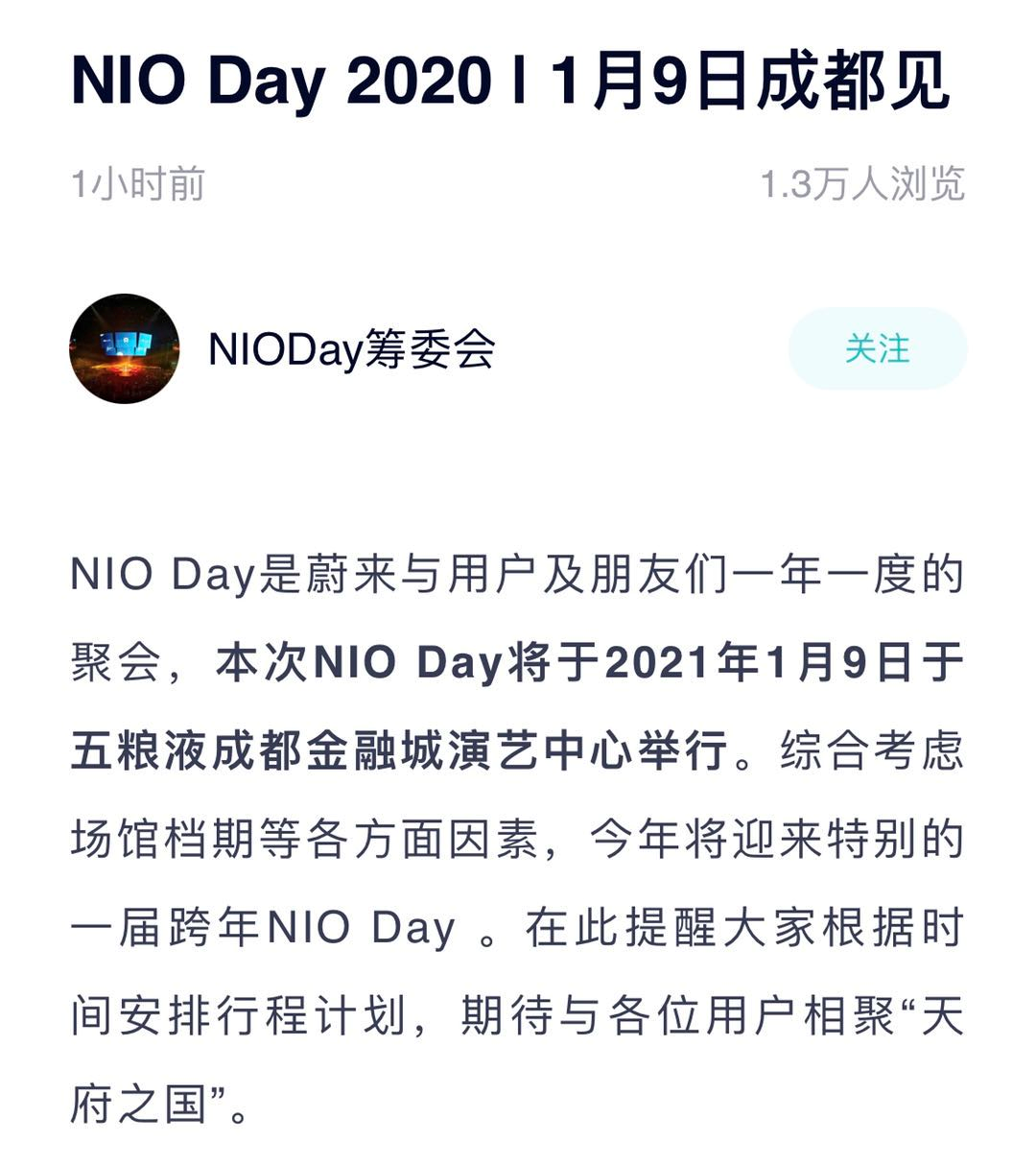 This article is a translation by ChatGPT of a Chinese report from 42HOW. If you have any questions about it, please email bd@42how.com.