On August 17th, Polestar officially announced a new car purchase discount policy.
The discount policy is divided into two parts. The first part is that users who purchase the Polestar 2 before September 30, 2020 (including that day) will receive a subsidy of 16,200 yuan provided by Polestar. This means that users can buy the Polestar 2 for only 401,800 yuan. It should be noted that because current models above 300,000 yuan do not enjoy national subsidies, Polestar will bear the cost of this subsidy.
Compared to the first part, I believe that the second part is more important. Users who purchase the Polestar 2 before September 30, 2020 (including that day) not only enjoy a subsidy of 16,200 yuan, but can also choose one of the following three packages:
42,000 yuan performance package;

50,000 yuan Nappa leather luxury package;

3-year car insurance subsidy + 9,000 yuan worry-free charging card package.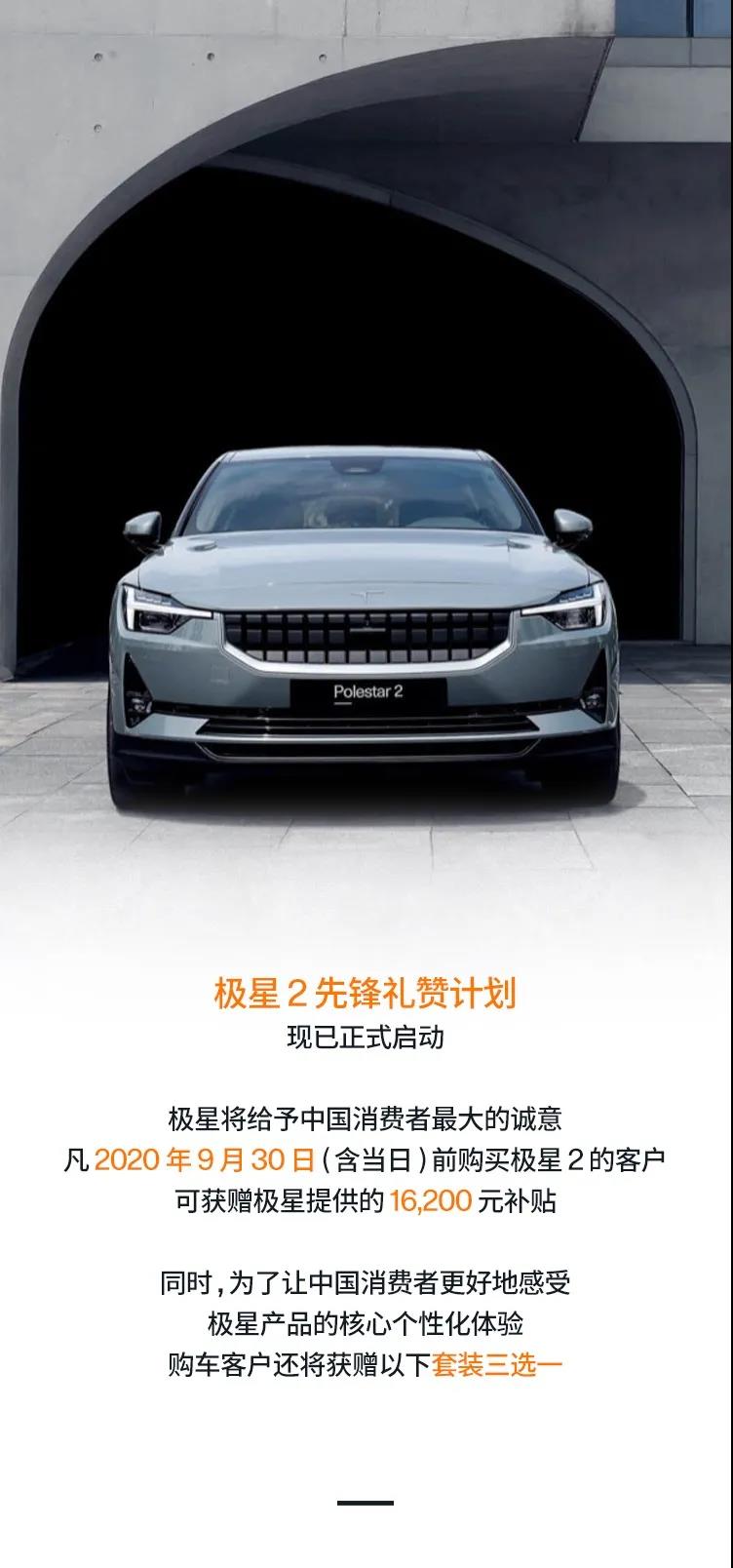 Among them, the performance package is the most recommended. It includes Öhlins double flow valve shock absorbers, upgraded front and rear brake systems (using Brembo for the front wheel), 20-inch black polished forged aluminum alloy wheels with Y-shaped 4 spokes, gold seat belts and tire valve caps, and a high-gloss black roof section.
Especially the Öhlins shock absorber and the yellow Brembo caliper. If you have tried it, you can clearly feel the difference between it and the standard version. The playability of the Öhlins shock absorber is also very high, with 22 adjustable levels in the front and rear.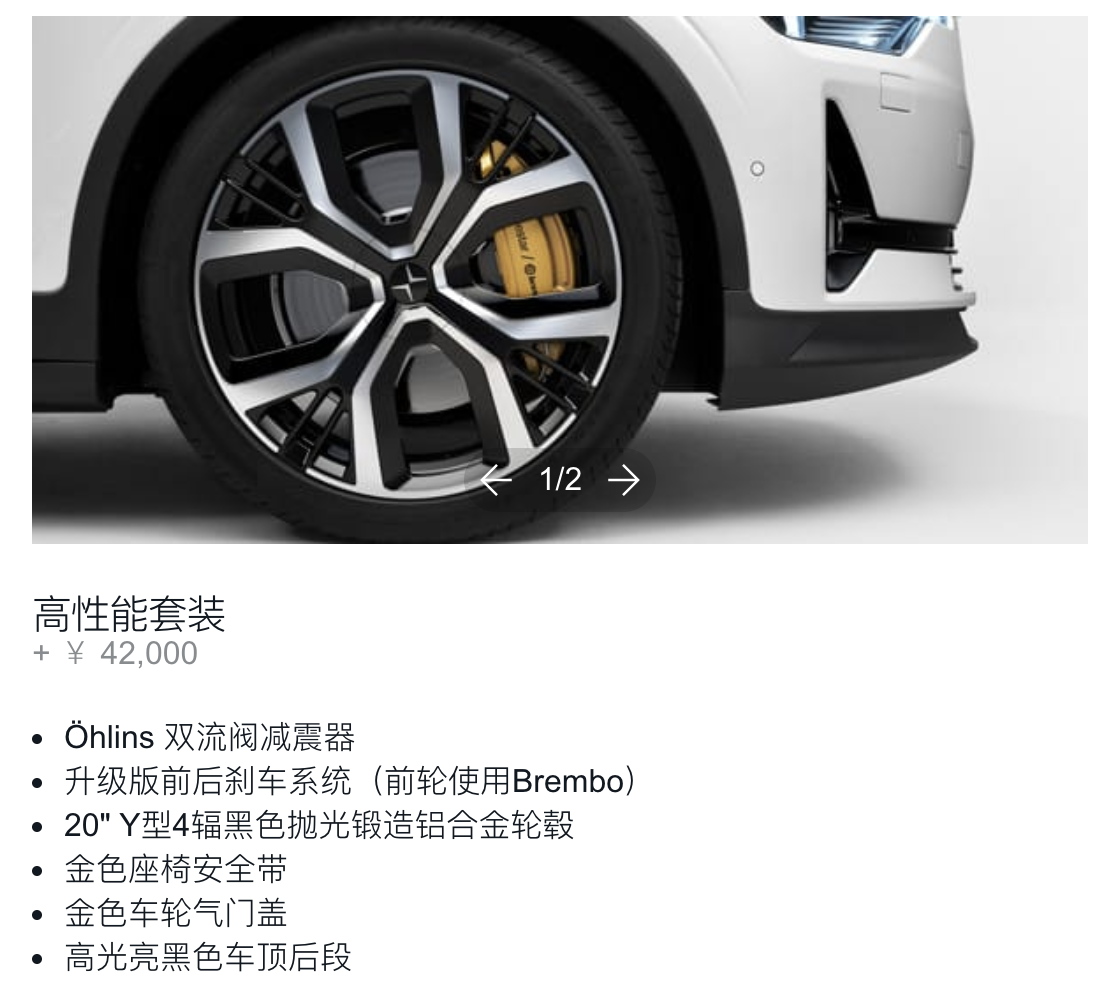 The second one is the dark brown Nappa leather interior, perforated seats with ventilation function, and reconstructed cross-cut wood trim. This part can be considered for users who value interior experience.
For users who choose car insurance and charging cards, it should be noted that this benefit can only be enjoyed by the first car owner. If the vehicle is transferred within 3 years, Polestar will terminate this benefit.Buying any of the three sets of Polar Star 2 requires optional installation beforehand, which inevitably makes the final price somewhat daunting to potential customers. I have had a conversation with one such customer who, though fond of Öhlins dampers and Brembo calipers, found the price of NT$42,000 still too high, especially considering the car itself is already priced above NT$400,000. However, the discount policy has since rekindled his confidence.
It is not difficult to see that Polar Star's discount promotion this time is aimed at promoting sales, but the policy itself was beyond my expectations. At the same time, we can also see Polar Star's determination.
This article is a translation by ChatGPT of a Chinese report from 42HOW. If you have any questions about it, please email bd@42how.com.