On November 17th, the 2024 Rising R7 officially hit the market, available in three versions:
The advanced version for 189,900 Yuan;
The advanced Pro version for 209,900 Yuan;
The Long-Endurance Pro version for 229,900 Yuan.
Meanwhile, the Rising F7 urban edition also launched simultaneously, priced at 189,900 Yuan.
The releases of the 2024 Rising R7 and Rising F7 urban edition signify Rising's official foray into the 200,000 Yuan market.
After entering this particular segment, Rising will have to face numerous changes, including shifts in user groups, product definitions, and marketing approaches.
During the auto show, we interviewed the general manager of Rising's customer development center, Liu Chen. He shared with us some of Rising's perspectives on these changes and the preparations they have made.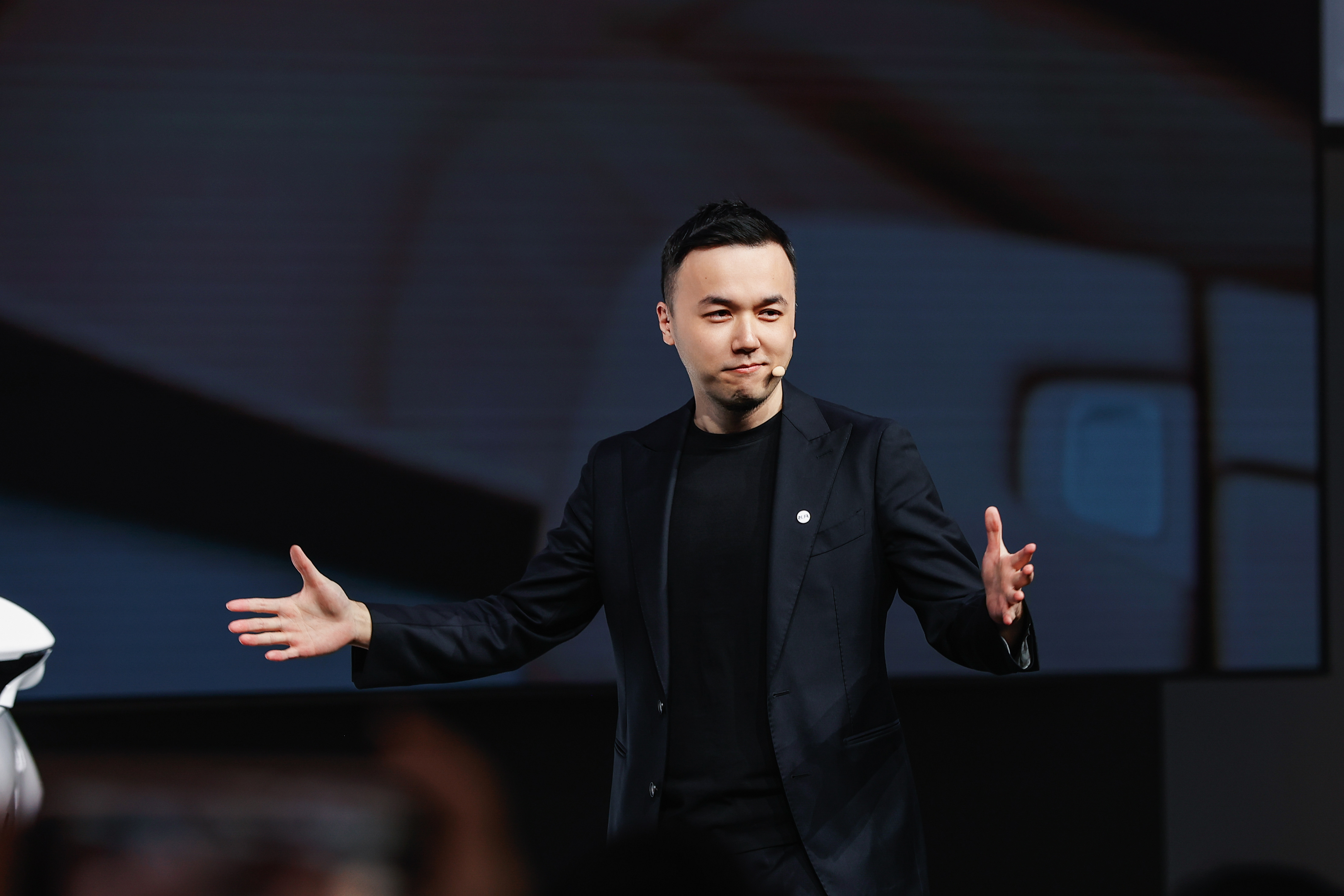 Below is the major content of the interview, edited accurately without changing the original intention.
How does Rising view the highly competitive nature of its market segment?
"Competitive" is an objective, diverse, and dynamic external customer environment. But it's also a time for a brand to demonstrate its resilience. For Rising, one path becomes clearer with each step taken – intelligent comfort, which is the frontier with a certain technological barrier.
Firstly, we are striving to provide a comfortable visual, auditory, and tactile experience with the Rising Bach cockpit, which incorporates ergonomics and immersive vector audio technology.
Secondly, we aim for dynamic comfort based on the Bay Area driving system. The core of it is not just about a single chassis but rather a fusion of the three-electric domain, chassis domain, and intelligent driving domain.
In summary, it has been a year of change. But the more significant the external challenges, the more we need to be resolute, recognize our path, and continue to tread on it defiantly.
How was the starting price of 189,900 Yuan for the Rising R7 determined? After entering the market below 200,000 Yuan, how will Rising be positioned?
Rising's pricing strategy is based on the following reasoning:
Firstly, who are we explicitly targeting? Our direct competitor is Xpeng G6.
Secondly, with the price cutting under 200,000 Yuan, the Rising R7 will intrude into the internal combustion engine car market. In the era of gasoline-fueled cars, most midsize sedans and compact SUVs were centered around the 200,000 Yuan market. We have reasons to believe that with the ongoing progression towards electric vehicles, the new positioning of Rising R7 will afford opportunities to tap into this transitioning market.
Thirdly, it is essential to have a compelling product to justify the price. Otherwise, any price would seem expensive to consumers. The Rising R7, a medium to large sport utility vehicle, spans 4.9m in length, 2.9m in wheelbase, and includes features like ergonomic seats, immersive vector audio, and a 3+1 RISING MAX large screen within the Bach cockpit.
Coming into the submarket of less than 200,000, Rising still emphasizes comfort as a technical label of the Rising R7.
Will Rising's future product planning be to accelerate or maintain the current speed?
Since starting its independent operation in 2021, Rising Motors has launched at least one new product every year. This will also be true in the coming years, including new products debuting to the public.
Will Rising's future product marketing strategy be to first astonish consumers, or satisfy their common needs?
I believe these two are not opposing strategies. They can be both unified and contrasting, because at the end of the day, customers care most about whether the product meets their specific demands.
Rising emphasizes comfort. While comfort may not sound that extreme, it provides an ultimate and comfortable experience. Although our transportation experiences have changed significantly, consider this: many people commute for two hours daily. They long for a vehicle that offers smart convenience and comfort. This demand is significant in the emotive market, which is logical.
With the rapid development of high-voltage fast charging technology, how does Rising view battery swapping?
From the users' perspective, both 800V and battery swapping are technical means to alleviate customers' range anxiety. At the same time, "chargeable, swappable, and upgradable", as claimed by Rising, forms a comprehensive power replenishing system.
From a brand's perspective, we need to consider the consistency of the experience. For instance, as Rising focuses on comfort, we need to ensure that every aspect of our offering, including the battery swap experience, is seamless.
Rising allows for battery swapping without interrupting power. This means that seat massages, music, and movies can continue to run during the swap. Additionally, Quick Click technology enables users to tighten wheel nuts quickly, firmly, and unobtrusively. We construct through-style charging stations, enabling battery swaps to be quickly done. Therefore, it can be said that Rising's swapping strategy is part and parcel of the product, which extends the brand's commitment to "Smart Comfort".
Furthermore, battery swapping also serves as a financial lever, offering car buyers more choices. They can either buy the entire vehicle or decide to split the cost of car and battery.
We will share more information about battery swapping when the time is right.
What was the initial intention or logic behind Rising's development of the Bay Area Driving System? What improvements has it brought to the user's experience?
If we define comfort from the perspective of intelligent vehicle interiors, it's easy to grasp and achieve. However, when comfort is related to dynamic driving, it gets more difficult because it requires a set of standards.
Fuel vehicles currently have a mature calibration standard, but for electric vehicles, this is not the case due to the weight factor. The distribution of the entire vehicle's center of gravity changes entirely. Some say that electric vehicles are not as comfortable to drive, mainly because many manufacturers' calibration standard still focuses on the chassis.
Through the development of the Bay Area Driving System, Rising doesn't establish rigorous driving calibration. Still, it manages to excel in smoothness and dynamic stability. For instance, Rising adjusts the acceleration curve granularity to 0.1%, providing users with a smoother velocity sensation, less absolute acceleration, and a more comfortable ride.Additionally, there is crosswind suppression. For example, when typhoons blow each year, or when traveling across sea bridges, a gust of crosswind oftentimes induces a sense of loss of control and can potentially cause danger in extreme situations. It is, however, seldom taken into consideration. Sports SUVs naturally have this advantage. Rising has delved into the optimization of the lateral cross-sectional airflow, therefore enhancing aerodynamics.
How does Rising differentiate from ROEWE and IM?
Considering the vast size and positive trend of the current market, it can definitely house these brands. Rising can seek its own niche within the manifold market segments.
How to view the rapid growth of the PHEV market?
From a long-term perspective, pure electric vehicles will undeniably be the indispensable mainstream within the new energy sector.
In each market segment, for instance, within the price range of 200,000 to 300,000, the sales of Tesla Model Y and Model 3 are factual evidence of existing demand for electric vehicles.
It is evident from the above that Rising is well-prepared to enter the market segment priced below 200,000. Supported by SAIC, Rising also enjoys significant resource advantages.
Nevertheless, compared to other market segments, the competition in this new energy subdivision tops the list in intensity. Rising not only faces competitors like BYD, Geely, and Great Wall, but also goes head-to-head with joint venture fuel vehicles.
As for Rising, it's crucial to further unearth the potential of current products and the energy replenishment system, and convert it into sales.
This article is a translation by AI of a Chinese report from 42HOW. If you have any questions about it, please email bd@42how.com.