On the evening of November 16th, Polestar held a grand launch event in Guangzhou, entitled "Night of Picking Stars".
This is perhaps not the first time Polestar imbued their new car launch ceremony with such a cultured feel. Compared to simply calling it the "Polestar 4 Launch Event", the latter is indeed typical of a straight-forward approach.
Including their previous display at the Shanghai Auto Show, Polestar arranged 180,000 tulips across the entire booth, with a Polestar 4 taking the centerpiece.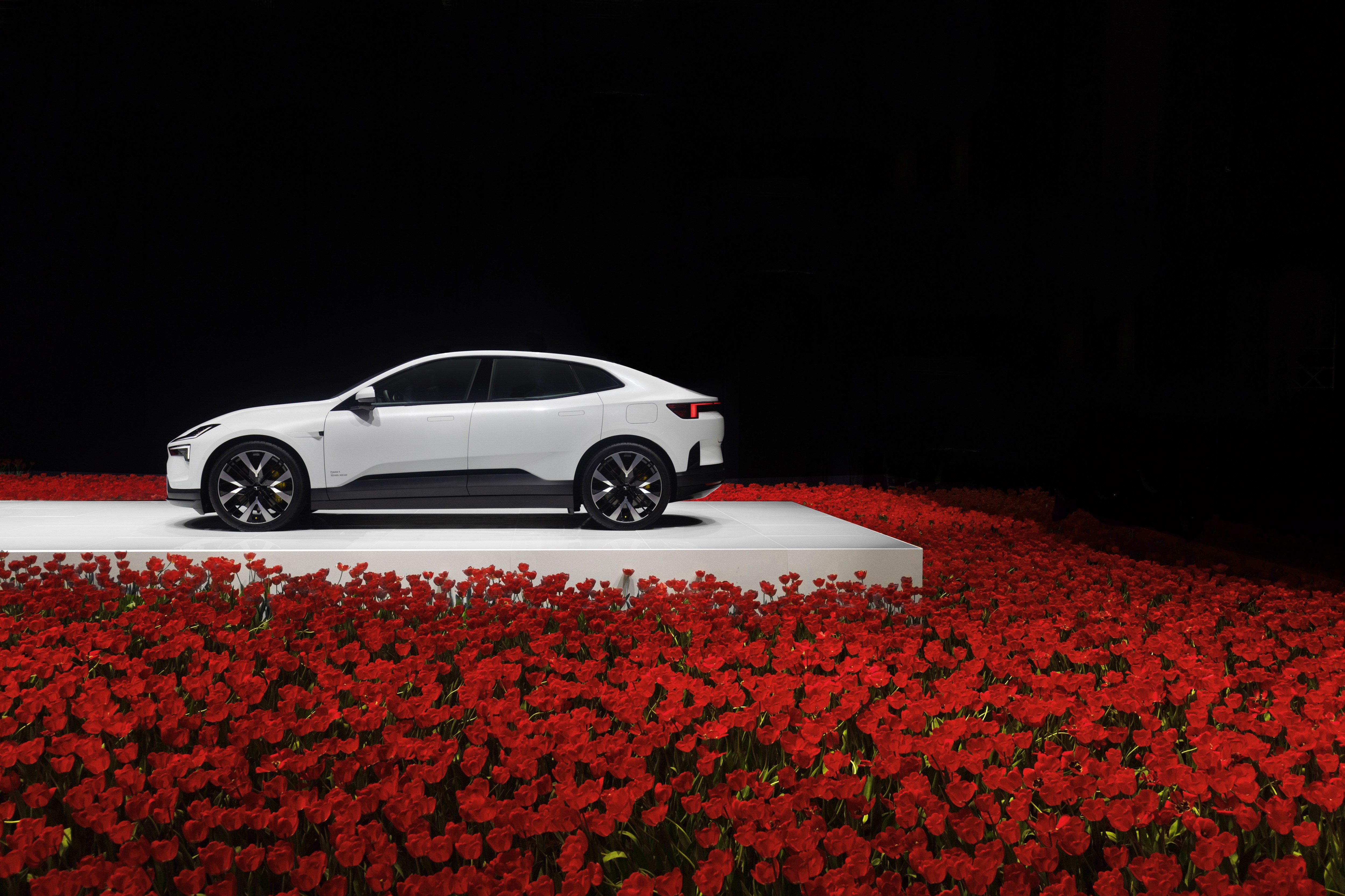 Such a brand attitude that engraves romance into its marrow indeed makes a qualitative difference from the current monotonous communication style.
After a close look at this launch event, I finally understood where the term "Picking Stars" came from. On the surface, it seems related to the Polestar brand, but I believe behind "Picking Stars" might stem from the sincere price tag of the Polestar 4 — beginning at 299 thousand.
Ultimate Design and Technology
In fact, the design of Polestar, represented through all the visual materials of the brand, exudes a very strong sense of trust. This faith comes partly from the design level conveyed on the surface, and partly from the design-driven gene of the brand, because the founder of Polestar, Thomas Ingenlath, is a car designer in his own right.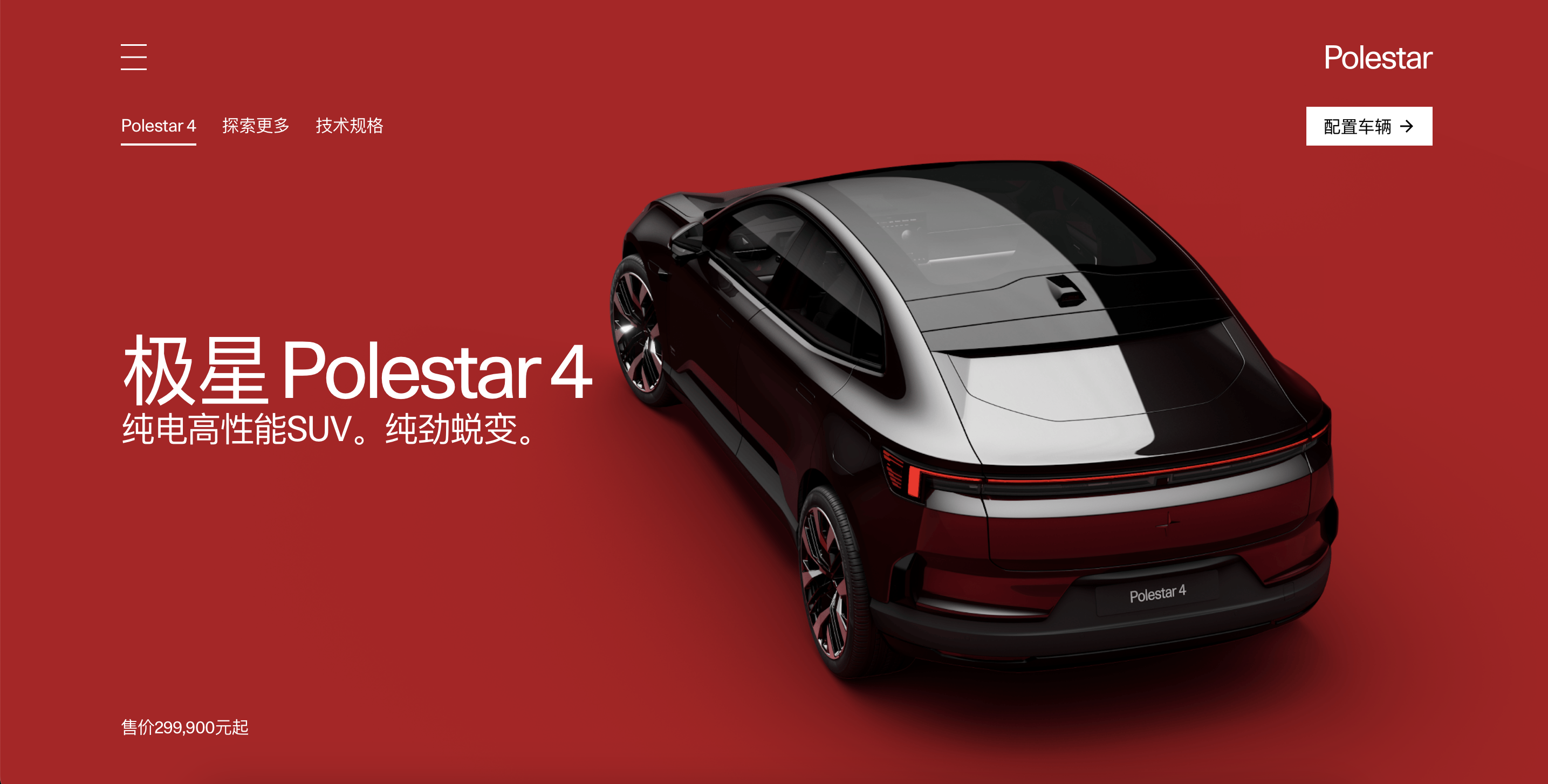 The Polestar 4, both inside and out, uses many precise lines and angular elements, which highlight the design sensibility of the car. This also aligns with the overall visual representation of the brand.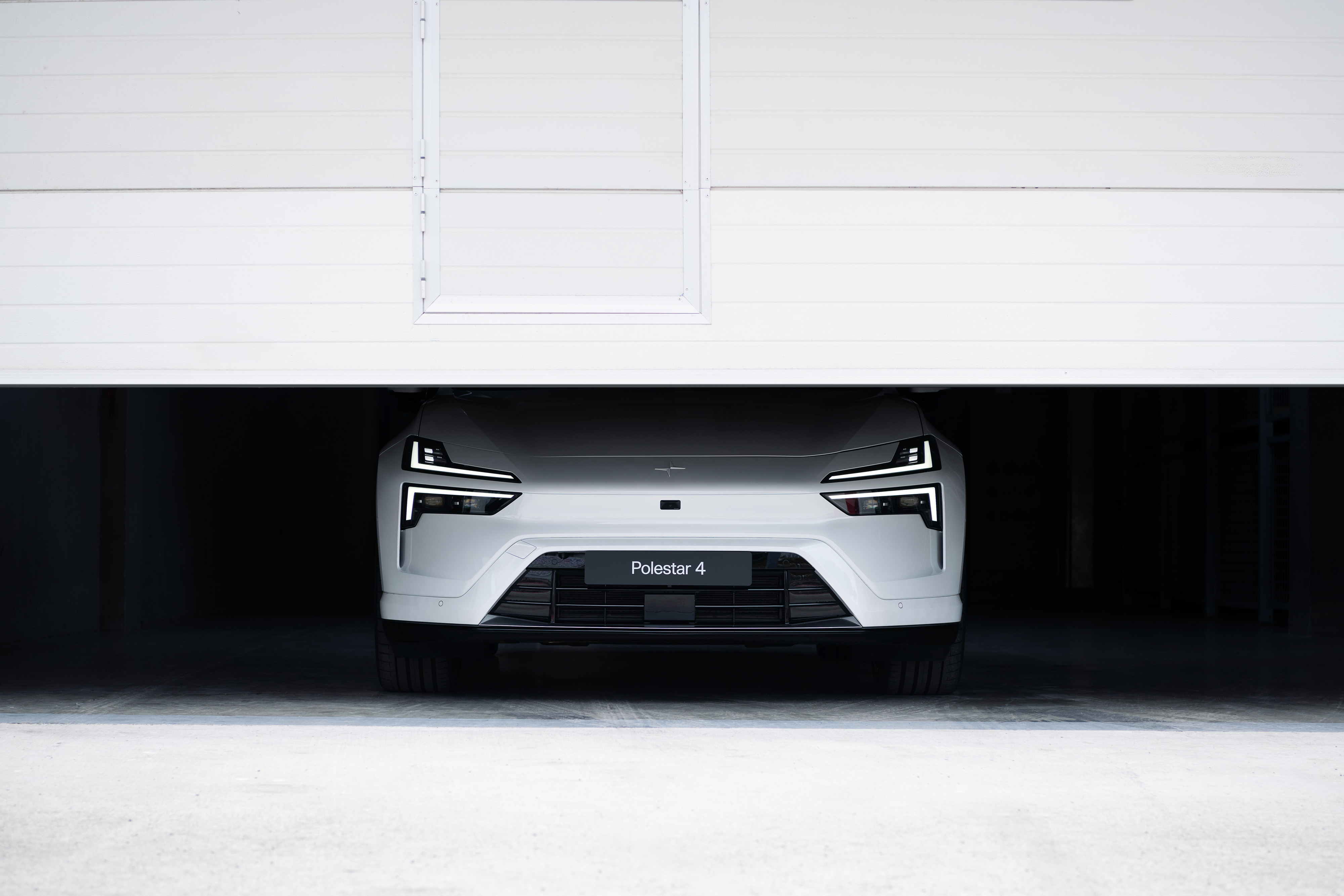 As I often say, if you appreciate design, then Polestar's vehicles are the type that warrant a few extra glances on the road.
Technological Enhancement Brings Performance Leap
Many people are not so familiar with the Polestar brand. In the beginning, Polestar was born out of touring car racing, accumulating a total of 7 driver championships, 8 team championships, and setting the fastest lap time 99 times.
Past achievements might only seem like mere numbers today, but for the new Polestar 4, they prove solid grounding for its high-performance tuning.
The Polestar 4 harnesses the power of two high-performance permanent magnet synchronous motors with a maximum power output of 400 kW, delivering a 0-100km acceleration time of 3.8 seconds. During testing, it showed no reduction even after 8 consecutive tests, a level of performance and decay control that is comparable to a sports car.
Driving fast requires steady braking. Polestar 4 equips a Brembo 4-piston aluminium alloy brake caliper and a front vented disc of 392 mm in diameter. The car delivered a 100km braking result of 34m during testing and showed no decay even after 12 consecutive hard brakes.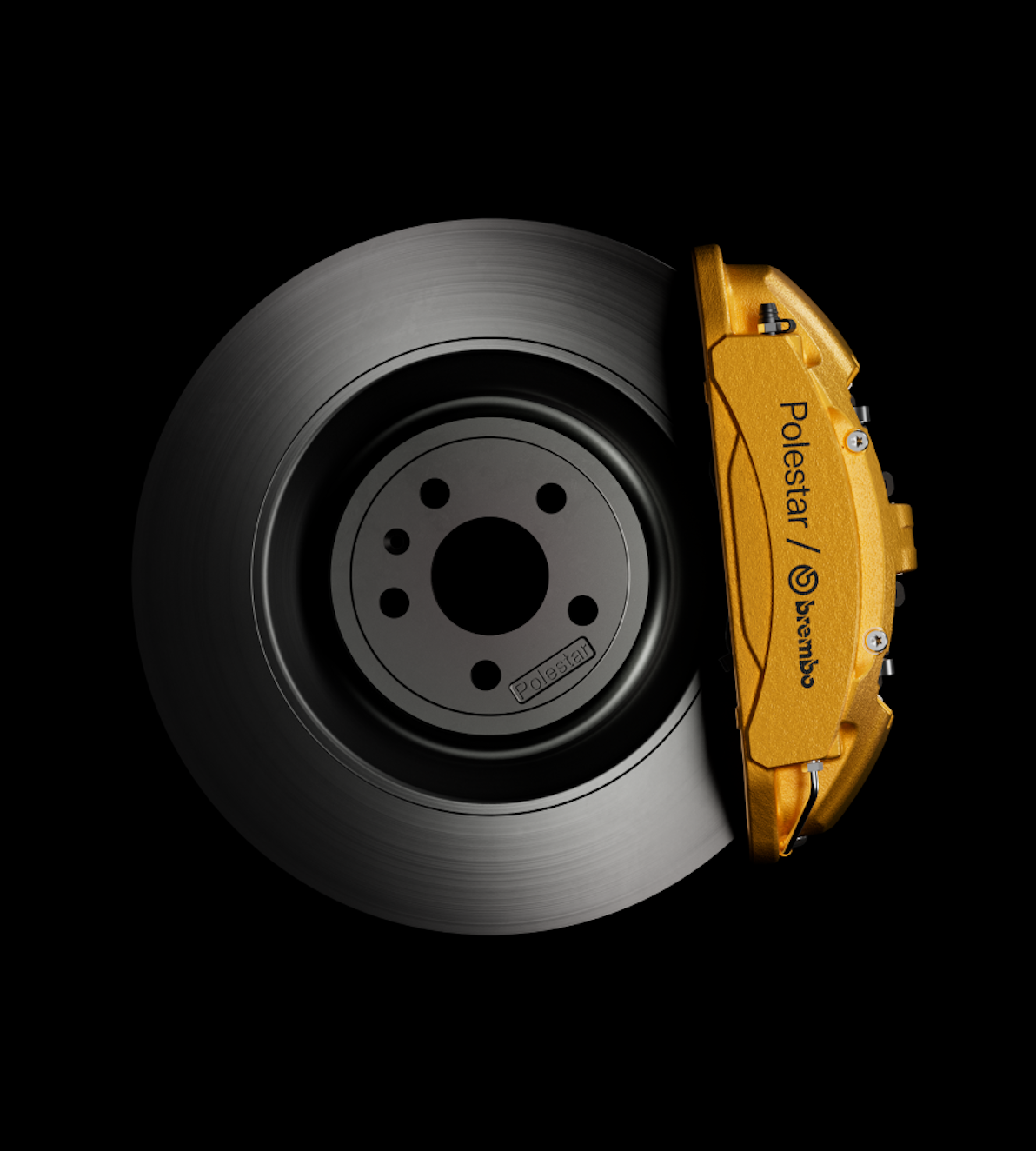 On the suspension front, Polestar 4 uses a front double-wishbone and rear integrated multi-link suspension, and is equipped with a second-generation ZF CDC shock absorber with built-in solenoid valve.
This CDC also incorporates a Handling function that can actively sense the driver's control intentions, positioning the Polestar 4's response capability as already agile before the surface feedback comes in. Even in a regular driving mode, the car can provide the support of a performance mode in response to aggressive driving, providing a combination of comfort and performance.
This is another classic example of improved experience brought about by technological configuration.
In order to achieve these performance results, the Polestar 4 team has put in a great deal of effort. The tuning of the chassis took a total of 586 days. The shock absorber hardware underwent two tests, software underwent three, and over 50 sets of tuning settings were applied, to achieve this blend of soft and hard effects.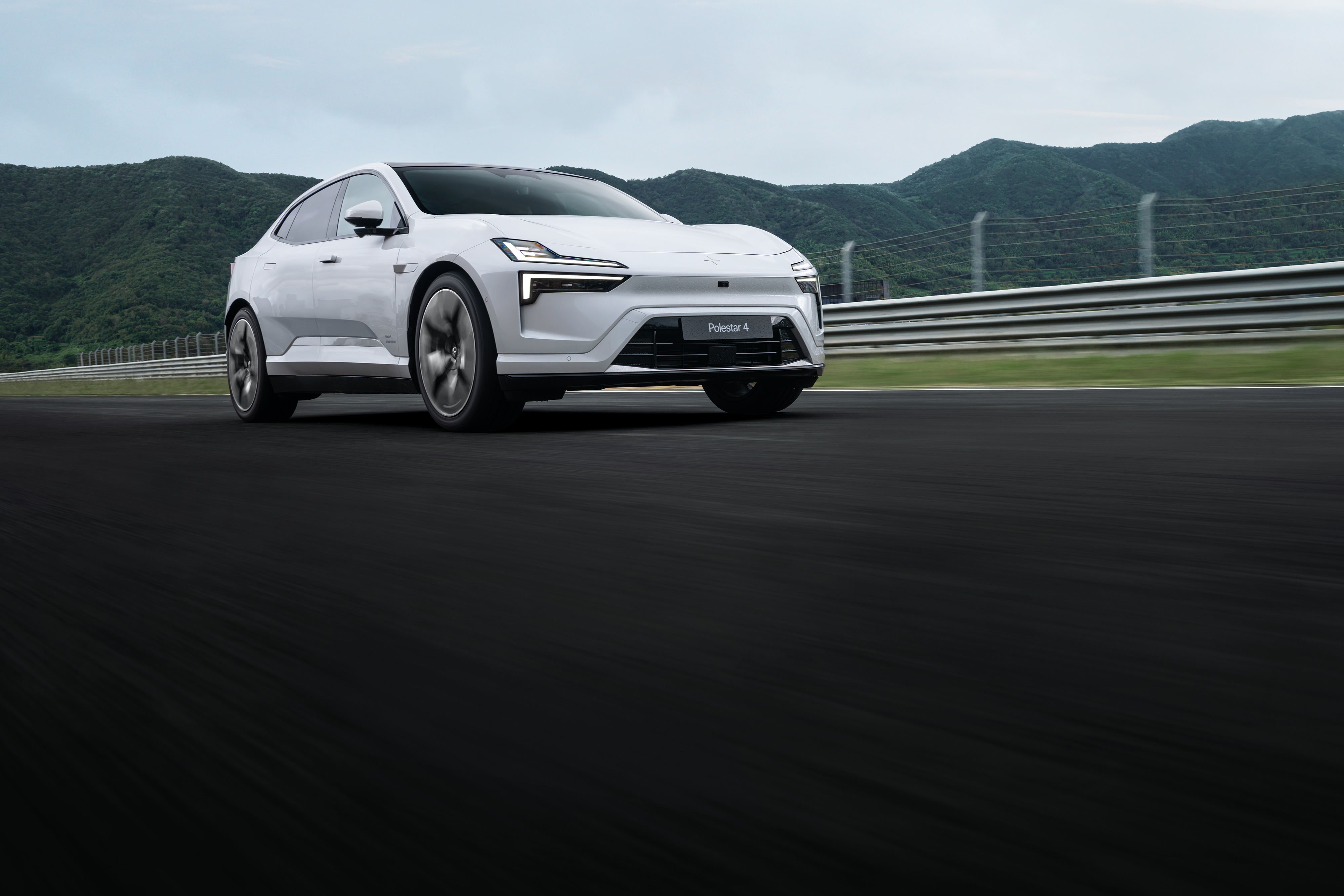 Thus, when driving this car, consider the amount of potent technology and hard work invested into the chassis, and you will understand how difficult it is to achieve such an extraordinary driving experience.
Achieving Subtle Luxury
On the other hand, the Polestar 4, despite being positioned as a high-performance electric SUV, manages to deliver a high-end feel, both inside and out. The sources of this high-end feel can be largely attributed to visual and tactile senses. In terms of interior design and material design.
The Polestar 4 continues its signature minimalist elegance in the interior design, featuring a subtle black, white, and grey color scheme, with perfectly balanced lines and proportions – a superior sense of style that exudes sophistication at first glance.
To quote my previous descriptions of the Polestar 2, this is a cabin space that creates a tranquil atmosphere.
The most impressive feature lies beneath this excellent cabin design: the Polestar 4 configuration can be described as a combination of luxury and technology.
Firstly, one of the elements in the interior design is linked to the theme of 'stargazing', which is the ambient lights named the 'Observatory'.
By choosing among the nine different planets in our Solar System, the ambient light automatically matches the corresponding theme color, with abundant information and attention to details of each planet shown on the large screen.
In terms of the lighting manner of the ambient light, besides the reflective lighting effect and the internal light design, there is also the classic sunroof Polestar logo. In combination with the encompassing horizontal and vertical design, the overall visual effect and design completeness are highly commendable, showcasing the advanced level of the Polestar 4 in CMF.
Reviewing the design and function of the ambient light, whether it surrounds the starry theme or the final vision, the Polestar 4 once again incarnates the brand's design-driven philosophy.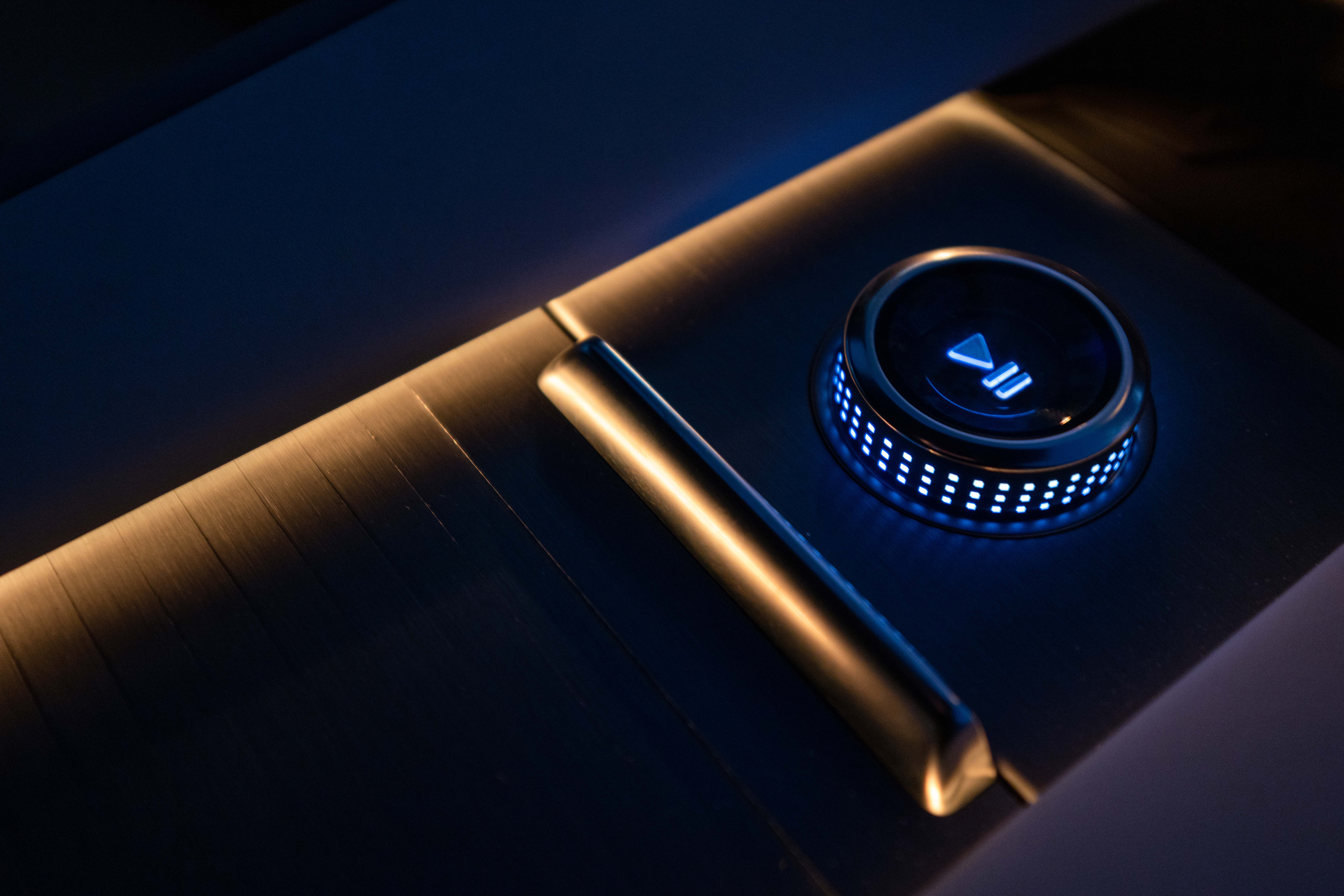 On the aspect of interior materials, the Polestar 4 is very principled. It places equal importance on luxury and environmental protection.
For example, top-grade Nappa leather produced by Scotland's Bridge of Weir is used while considering Eco-friendly chrome-free tanning processes; the interior support structure is made from Natural Fiber Polypropylene (NFPP); seating material is made from bio-based MicroTech; the visible textiles are made from environmentally friendly rPET materials using 3D knitting techniques.
Such material selection not only meets the vehicle's environmentally friendly design philosophy but also dramatically reduces the emissions of harmful gasses within the interior, contributing to safety and health in another sense.
Honest Pricing
It's common knowledge that the Polestar 4, revealed at the Shanghai Auto Show in April, is priced from 349,800 to 533,800 yuan.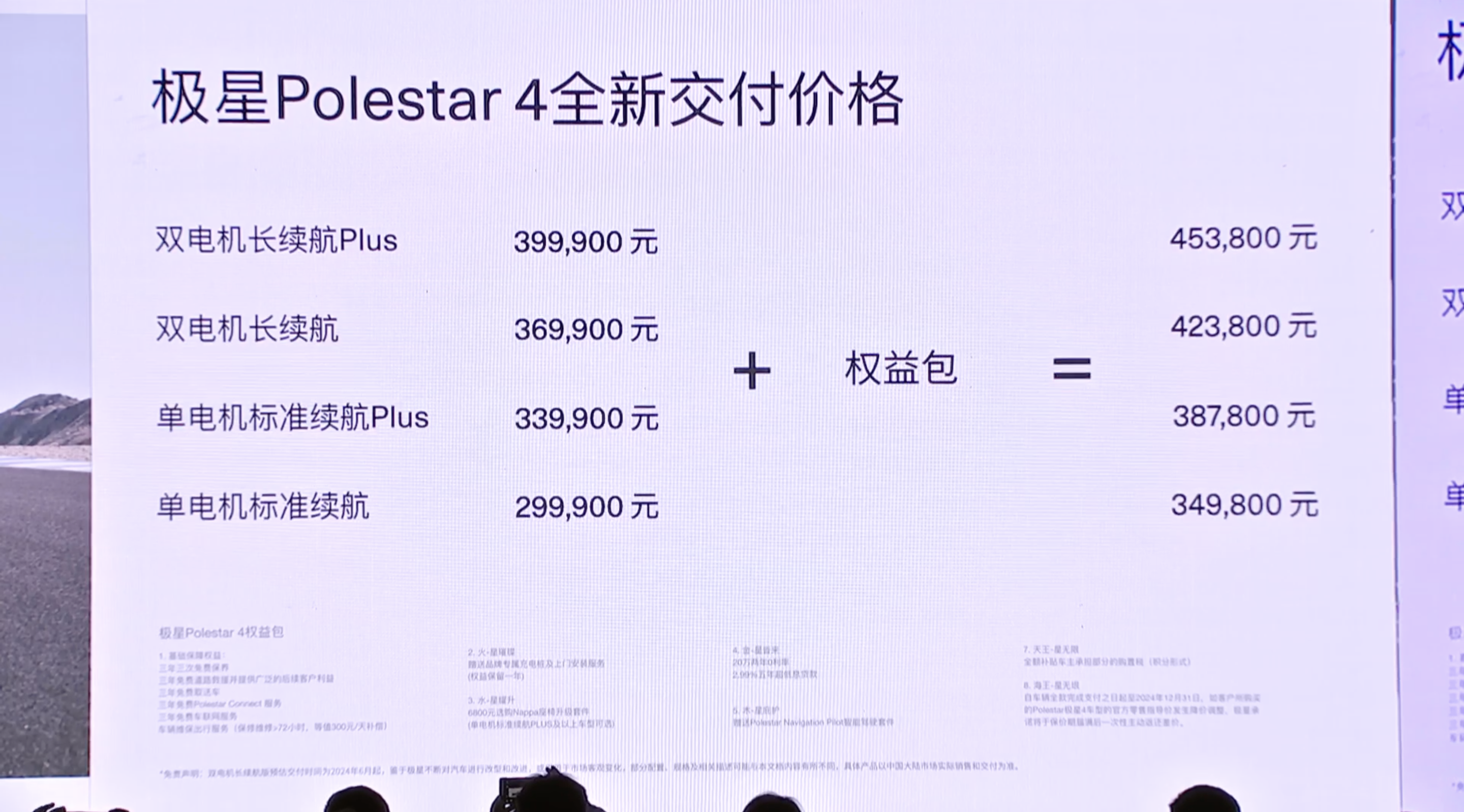 In this unveiling event, the officially announced price has been strategically fragmented, dissociating some benefits and configurations. The price range for the new model is now 299,000 to 399,000, a reduction of more than 50,000 on average from the previous price.
Looking at the recently launched 200,000 to 400,000 electric vehicles, it is fair to say that not only the configurations have been continually improving, but also the number of new products is growing daily. Furthermore, more than one model lowered its price considerably while releasing new styles, making this tactic of feature additions and price cuts known.
Thus, for Polestar 4, choosing to strip some rights and packages is indeed bringing this unique vehicle to the eyes of consumers who would usually choose vehicles around the 200,000 range, essentially breaking into this price bracket. Apart from adding color to the market environment, this operation has turned Polestar from a passive state to an active one.
Although the Polestar 4's positioning derives from Polestar's unique brand philosophy, it exists in the Chinese market, so there's another dimension to consider about it.
The Sixth Areaof Automobiles and AI's Second Half
As we all know, the current new energy market is simultaneously cutting prices and delving deeper into intelligence.
A few months ago, Meizu and Polestar's deep collaboration established intelligence as the development direction, intending to build an intelligent ecosystem centered on Polestar vehicles.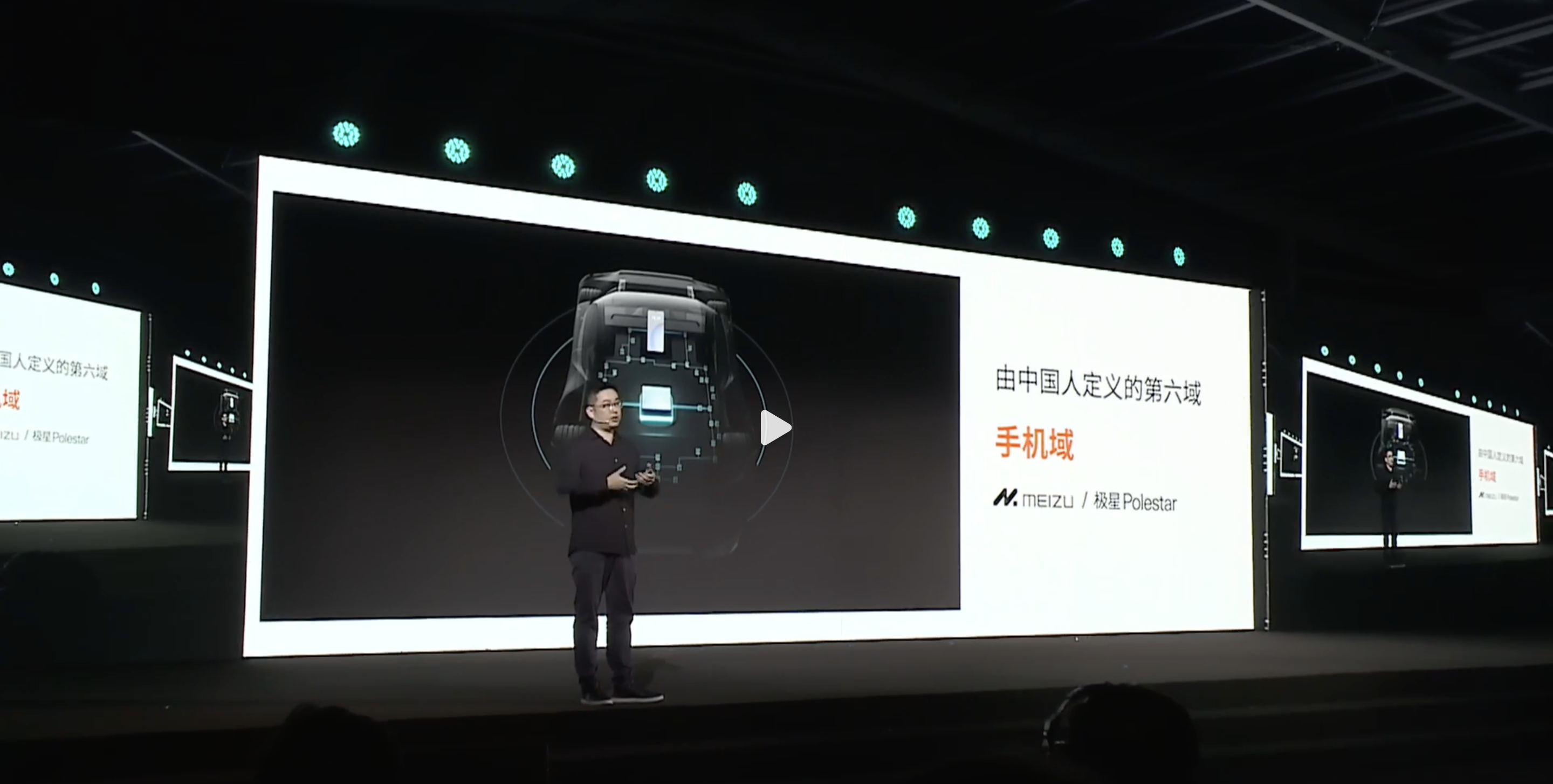 At this "Night of Chasing Stars" event, Shen Ziyu, CEO of Polestar Technology, once again emphasized the "Sixth Area" concept of cars, i.e., the "Mobile Phone Area". The introduction of this "Mobile Phone Area" into Polestar's product positioning evidently highlights Polestar's focus on intelligence, and Polestar OS is the answer to the conundrum of intelligence engendered by Polestar 4.
Shen Ziyu announced that Polestar 4 would incorporate the intelligent system Polestar OS, built on Flyme Auto, and that the Polestar Phone will be released in March next year at Polestar Technology Day. It is worth mentioning that this is the second time in half a year we've heard about a car brand incorporating phone technology.An interesting note is that the equity ratio between Meizu Star Chronicle and Polestar China in the joint venture subsidiary is 51% and 49% respectively, demonstrating that such collaboration is designed to focus on intelligence.
As is widely known, the former, a long-standing mobile phone manufacturer, has a wealth of experience in creating intelligent products and smart interactions, as reflected by the reputation of Flyme Auto on the Lynk & Co 08 recently.
The Polestar OS churned out by the newly formed team in just 60 days is built on the Flyme Auto foundation and the brand design style of Polestar. Therefore, it guarantees smoothness and rationality in the interaction logic. It's fair to say, Polestar 4 seamlessly took the front seat in smart technology development.
Moreover, vehicle connectivity forms a crucial theme in current intelligent trends. Thus, Polestar Phone will assume an essential cockpit role, providing Polestar 4 drivers with efficient, stable, and user-friendly cross-boundary connectivity experience.
Thanks to such intelligent enhancement, Polestar 4 unsurprisingly leads both in its pricing and intelligence after rolling out.
Conclusion
Regardless of the various configurations, performance, intelligence, and pricing mentioned earlier, Polestar 4 has quietly accomplished comprehensive localization fitting into the local market. Its unique design style even provides considerable differentiation and user value compared to many other competitive pure-electric models at the same price point.
On the "Star Picking Night", Polestar announced it will intensify efforts in user experience operations, partnering with third-party charging providers and constructing its supercharging energy replenishment system. The charging power of the supercharging piles can reach 480 kW.
By the first quarter of 2024, the goal is to complete 60 supercharging stations, with the first one commencing operation on the 15th of this month in Guangzhou.
Additionally, efforts will be made to expand store locations and accelerate retail layout, targeting 55 stores by the end of 2023. Further expansion to 100 stores by June 2024, comprising of 40 directly-operated stores and 60 investor-owned ones, spanning major first- and second-tier cities across the nation.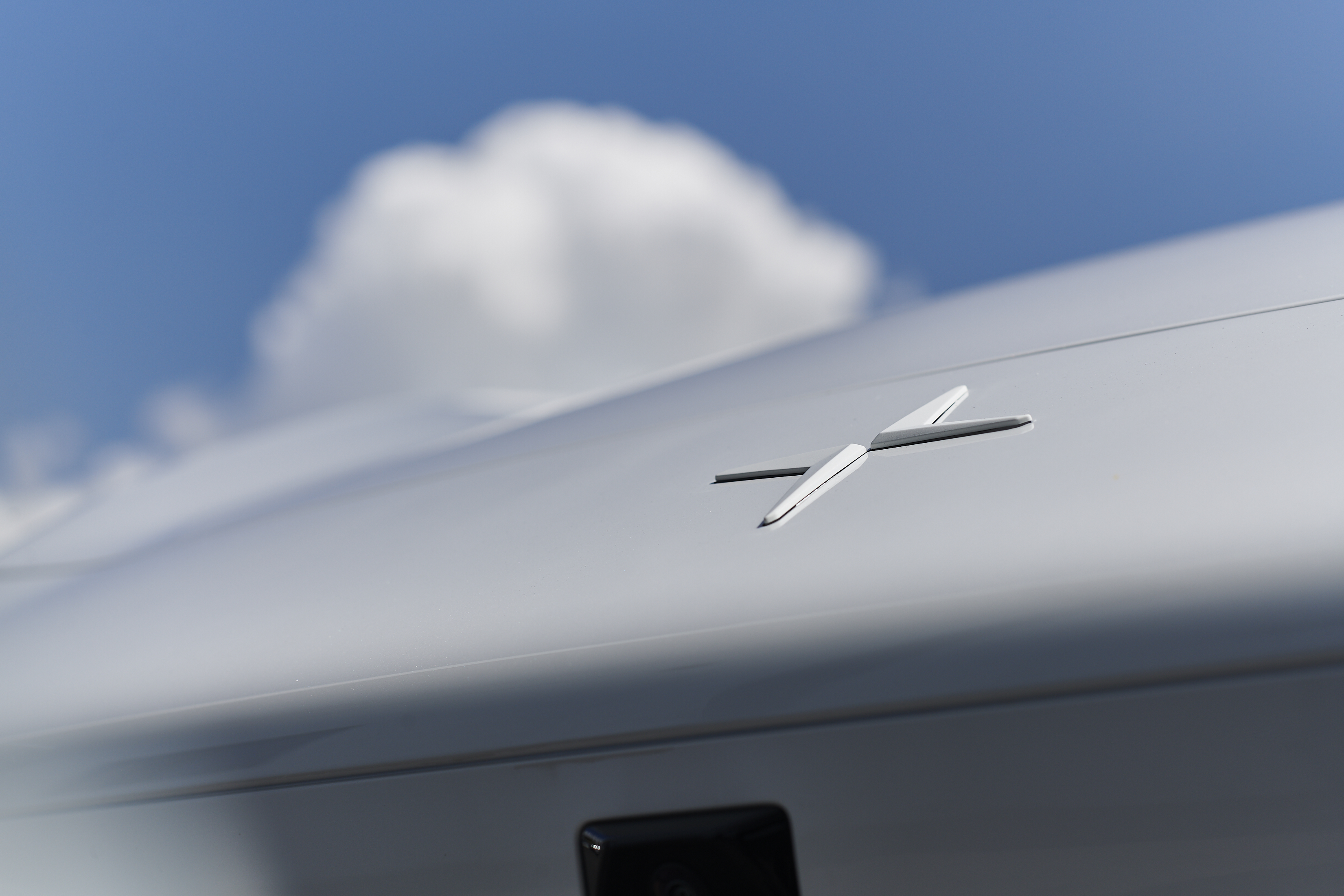 From this perspective, it is safe to say that, in addition to perfecting 'technology' and 'design', Polestar has also well-prepared to comprehensively build its own brand ecosystem. Such audacity and maneuver undoubtedly lay a solid foundation for the further development of the entire brand.
This article is a translation by AI of a Chinese report from 42HOW. If you have any questions about it, please email bd@42how.com.