On November 17th, HOZON Auto officially launched its Shanhai Platform 2.0, marking the company's latest progress in the field of new energy vehicle technology. The Shanhai Platform 2.0 represents a series of key technological upgrades covering the vehicle's chassis system, intelligence capabilities, and improved performance of core components.
The platform utilizes the Haozhi skateboard chassis, a new design aimed to optimize driving experience by enhancing maneuverability, stability, and comfort. Simultaneously, the platform focuses on increasing range and charging efficiency, supporting the development of various vehicle models, demonstrating its versatility and adaptability. To further enhance battery performance, the Shanhai Platform 2.0 incorporates new cell technology and designs an electric architecture adaptable to different voltages and drive systems.
In terms of electronic and electrical information architecture, the platform integrates vehicle, energy, road, and cloud data, promoting the elevation of intelligent capabilities. Comfort upgrades are manifested in the application of ISC shock absorbers, air suspension, zero gravity seats, and the NETA SOUND audio system, aiming to provide passengers with a more comfortable riding environment.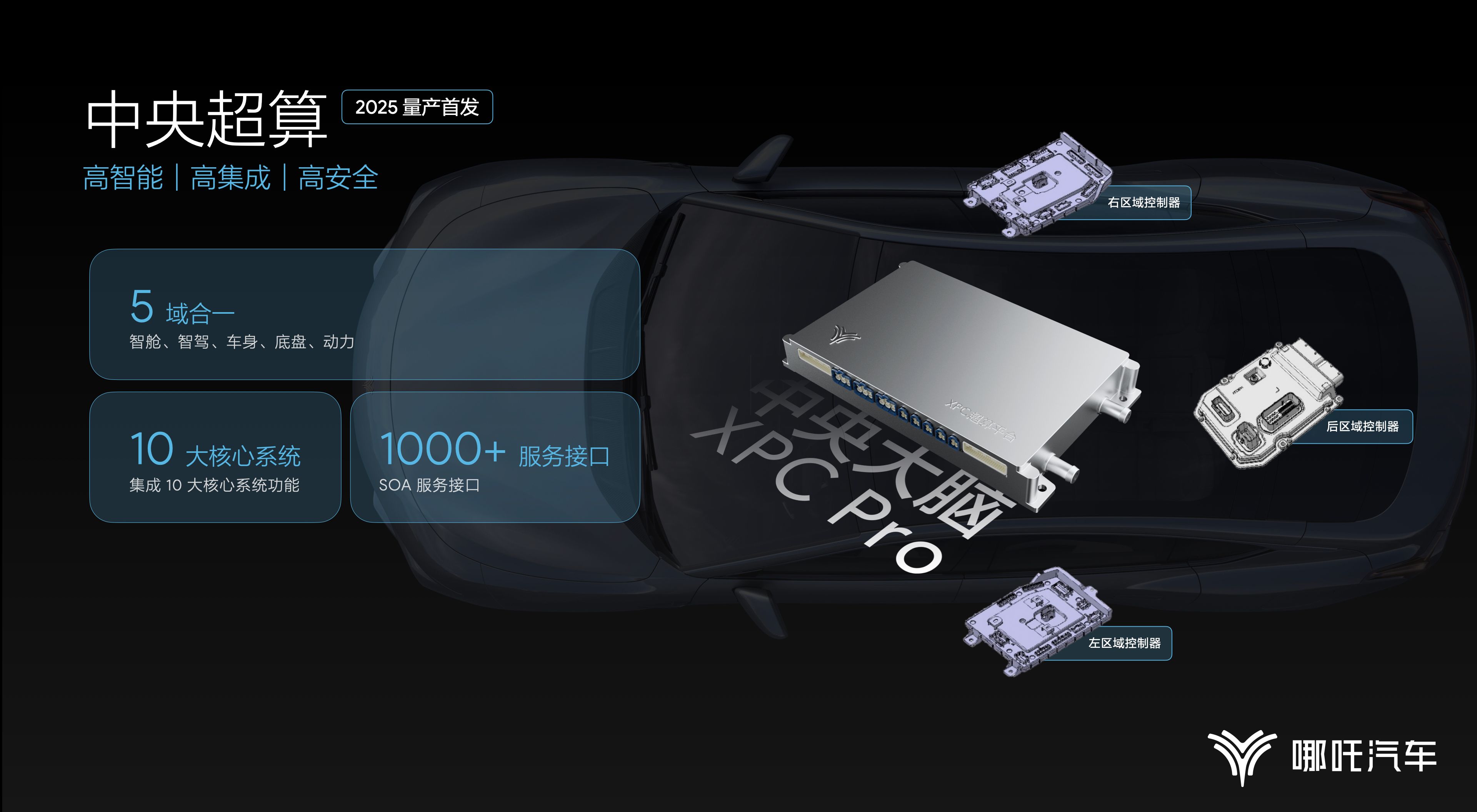 For intelligence, HOZON Auto introduced a large AI model and high-performance 8255 cockpit chip to enhance cabin systems and intelligent driving computation capabilities. Additionally, the company upgraded its self-developed electric drivetrain and range enhancement technology, along with the thermal management system, to optimize the overall efficiency of the vehicle and adapt to different environmental capabilities.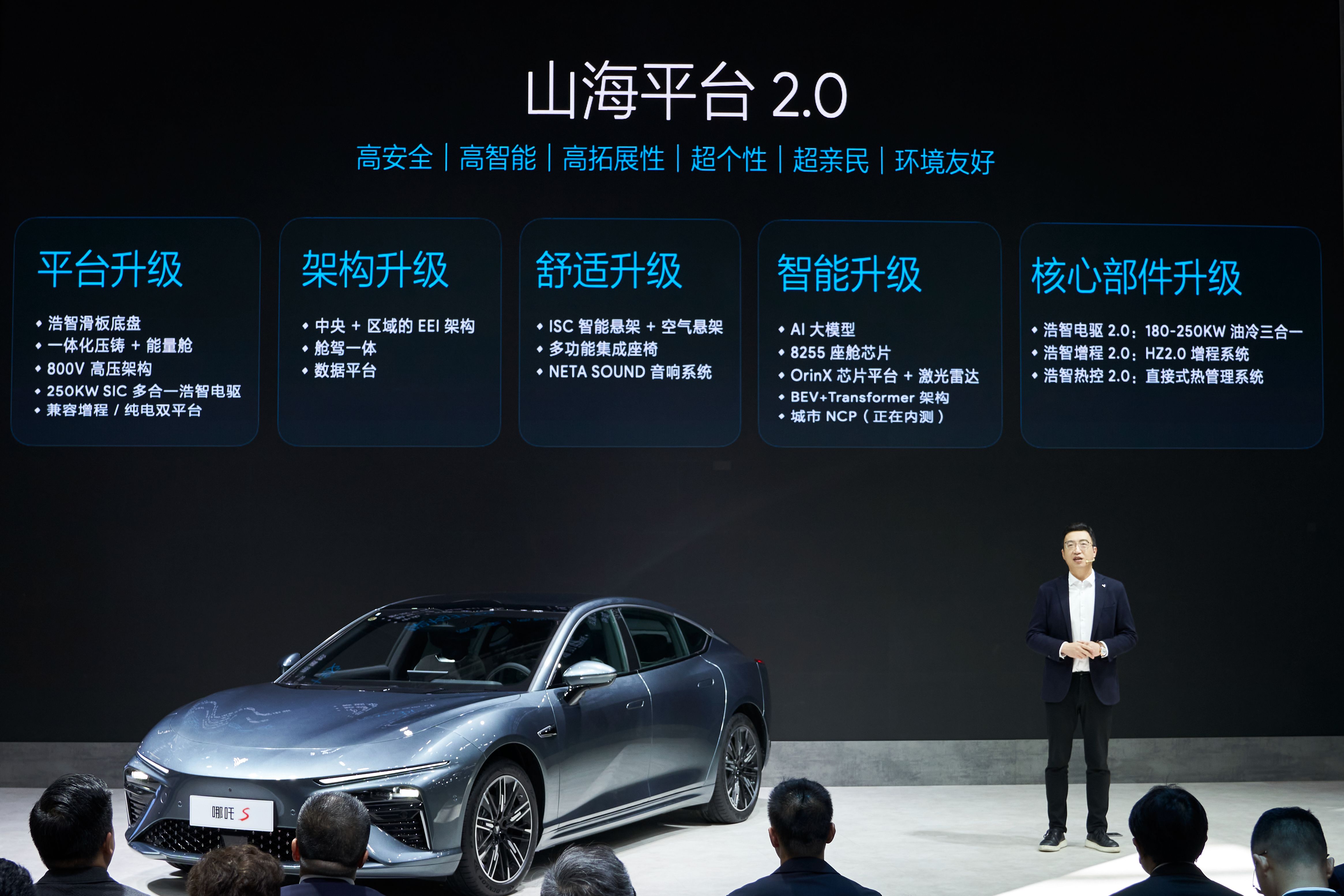 Jiang Feng, the Vice President of HOZON Auto, stated at the press conference that 2023 is a pivotal year for the quality development of the company. The launch of Shanhai Platform 2.0 is a significant milestone in the company's technological advancement, reflecting HOZON Auto's determination to transition into a global high-tech enterprise rapidly. HOZON Auto plans to launch its first product based on Shanhai Platform 2.0 by 2025, a crucial demonstration of the company's technological innovation capability.
Simultaneously, the unveiling of new color for Nezha S, the showcase of Nezha X, Nezha GT sports edition, and the upcoming third OTA upgrade for Nezha GT, all further attest to HOZON Auto's persistent efforts in product iteration and application of intelligent technology.
This article is a translation by AI of a Chinese report from 42HOW. If you have any questions about it, please email bd@42how.com.