On August 22, Jishi Automobile officially launched its mid-to-large intelligent luxury SUV: Jishi 01. Equipped with a dual motor four-wheel drive range extender electric system, its CLTC and WLTC combined cruising ranges were respectively 1,338 km and 1,115 km. Jishi 01's passage performance under various complex road conditions has been enhanced, effectively addressing range anxiety during long-distance driving.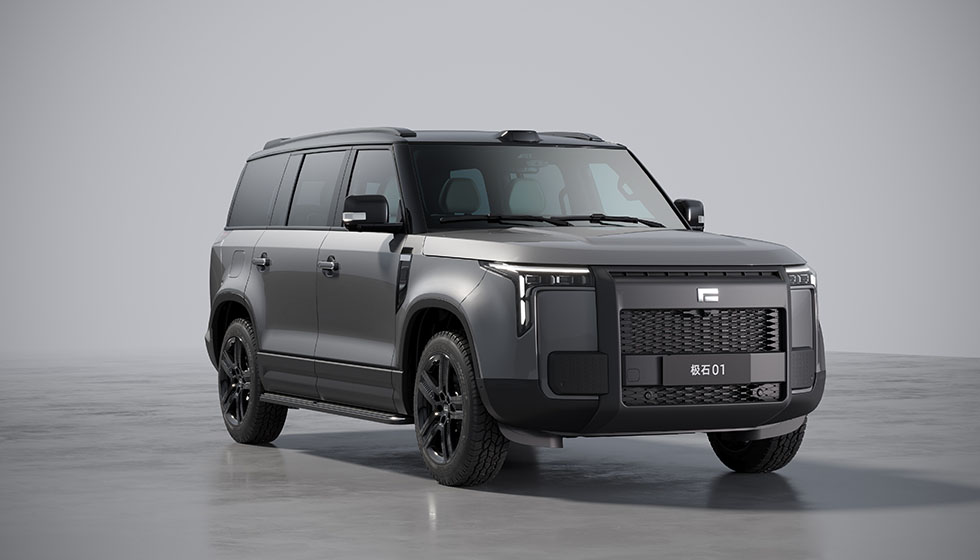 In CIRI testing, the Jishi 01 broke records with a peak payload of 134,201N, ensuring cabin safety performance. The car is available in two versions, the all-rounder 7-seater and the luxury 6-seater, retailing nationally at ¥349,900 and ¥359,900 respectively.
As a mid-to-large SUV, the Jishi 01 prioritizes interior space and comfort. Its large body size affords substantial interior space, measuring 5,050 mm in length, 1,980 mm in width, 1,869 mm in height, and a 3,010 mm wheelbase. The sum total of the space in the second row, third row, and trunk surpasses some full-size MPVs, ensuring that every occupant enjoys ample, comfortable seating space.
Jishi 01's front seats feature ventilation, heating, and massage capabilities; the second row's independent seats come standard with heating and massage, and the flat floor facilitates entry and exit for elderly and children. The third-row side window area is 0.84 square meters, nearly twice the size of its peers.
Apart from that, Jishi 01 comes equipped with a dual motor four-wheel drive range extender electric system, providing a maximum output of 350 kW and a maximum torque of 740 N⋅m. It accelerates from 0-100 km/h in 5.5 seconds. Featuring a class-leading battery pack of 56.01 kWh and an oversized fuel tank of 70 L, it provides a longer pure electric range for urban commuting, reaching 282 km under the CLTC standard and 235 km under the WLTC.
In terms of intelligence, the base Jishi 01 offers an L2+ intelligent driving assist system, while the advanced version evolves with functions like City NOA and High-Speed NOA. With regard to its perception capabilities, the advanced Jishi 01 features 2 Nvidia Orin-X chips with a total power of 508 TOPS. To this, it adds 3 Hesai lidar: a 128-line lidar on top, and 2 equivalent 120-line solid-state side lidar on the front wings.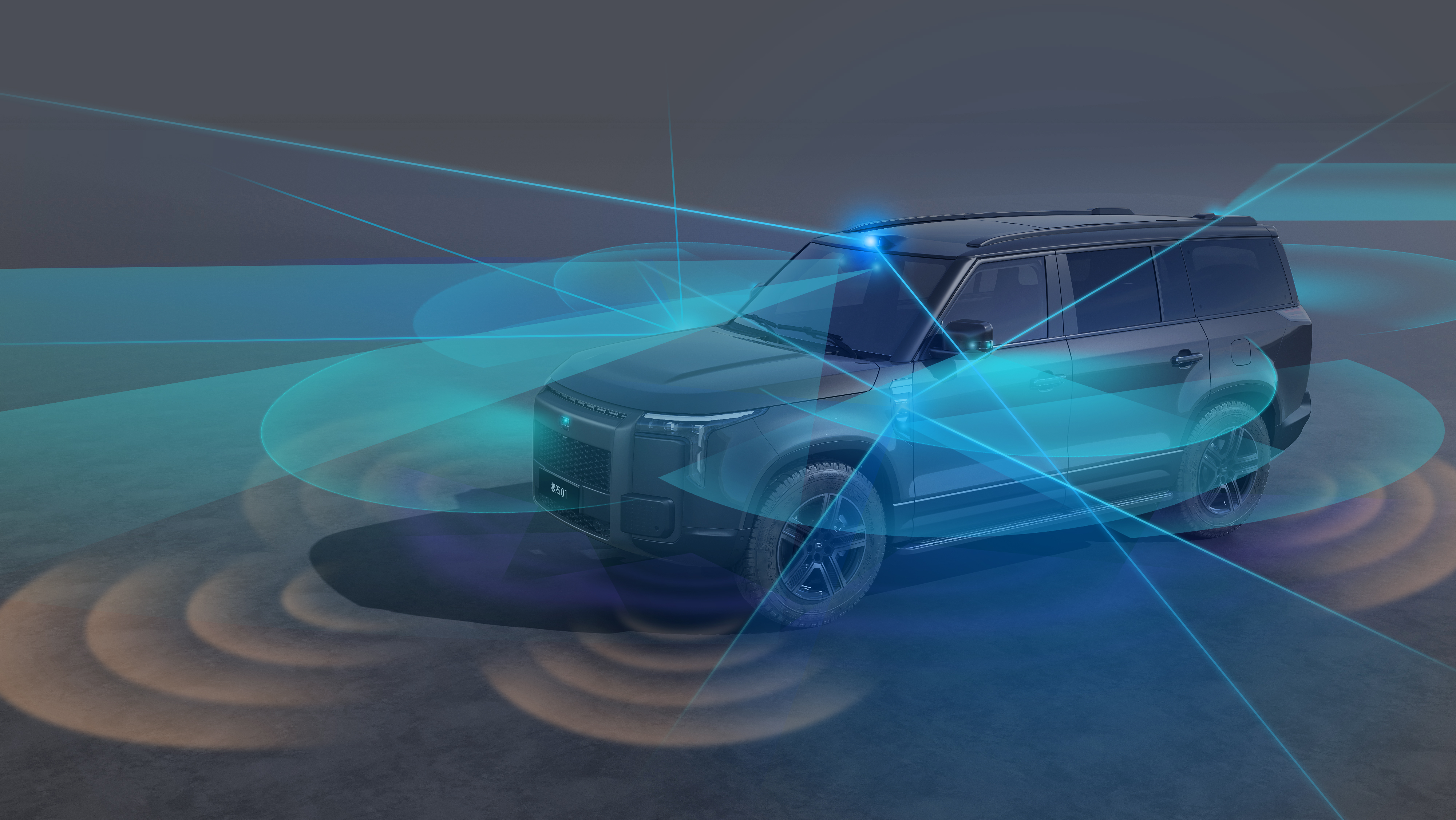 Being the world's first mass-produced car equipped with solid-state lidar technology, the Jishi 01's lateral detection angle can reach 280 degrees, with a vertical field of view of 75 degrees from its side radar. This easily supports outdoor travel with "Intelligent detection", "3D transparent chassis", and "Sentry mode". The car comes with a total of 12 interior and exterior cameras, 5 millimeter-wave radars, and 12 ultrasonic sensors, enhancing obstacle perception from 2D to 3D.The newly designed mid-to-large intelligent luxury SUV, JISHI 01, crafted by JISHI Auto, represents the latest technological advancements in the automotive industry's range extender electric system and outdoor performance. It provides consumers with a new perspective, experience, and a unique choice.
This article is a translation by ChatGPT of a Chinese report from 42HOW. If you have any questions about it, please email bd@42how.com.