Last year, smart collaboratively launched the smart Pixie #1 BRABUS Performance Edition with BRABUS, the world's largest independent high-performance vehicle manufacturer.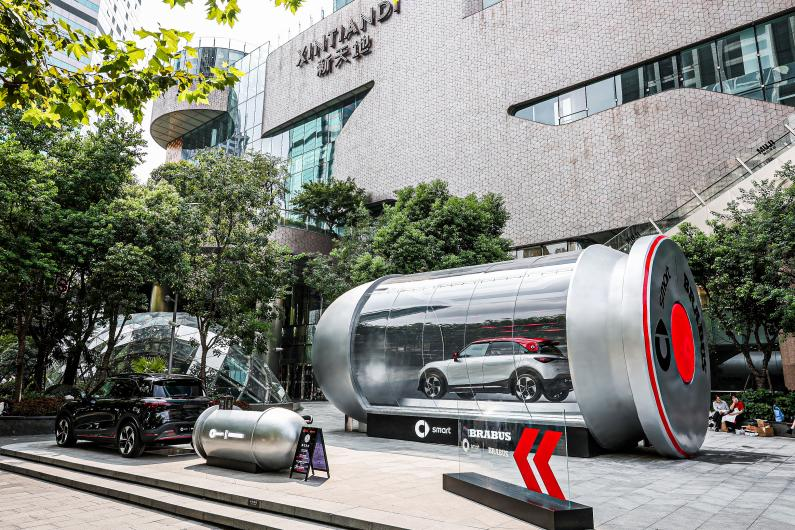 Between August 17th and 20th, smart crafted the art installation 'Silver Bullet' inspired by the smart Pixie #1 BRABUS Performance Edition at Xintiandi in Shanghai. This installation simulated the effect of a bullet being discharged from its shell, accentuating the robust manoeuvrability of this model.
The new colour model of the smart Pixie BRABUS Performance Edition #1 will be launched at the Chengdu Auto Show on August 25th, where its official retail price and car ownership benefits will also be announced. During the exhibition, smart will be showcasing its future development blueprint outlining global business growth, technical R&D, and operational plans, symbolising the new planning phase of its full-speed operation. Moreover, smart, in partnership with BRABUS, will also launch the new smart Pixie #3 Performance Edition BRABUS at the Chengdu Auto Show, which will be displayed alongside the smart Pixie #1 BRABUS Performance Edition.
It's worth noting that smart also plans to roll out a summer limited-time offer for users who placed an order for a smart Pixie #1 Pulse Emotional Edition between August 16th and September 30th.
This article is a translation by ChatGPT of a Chinese report from 42HOW. If you have any questions about it, please email bd@42how.com.