On April 23, Weimar Technology, a wholly-owned subsidiary of Great Wall Motors focusing on the field of new energy commercial vehicles, officially released the iTaaS ultra-efficient integrated transportation service mode.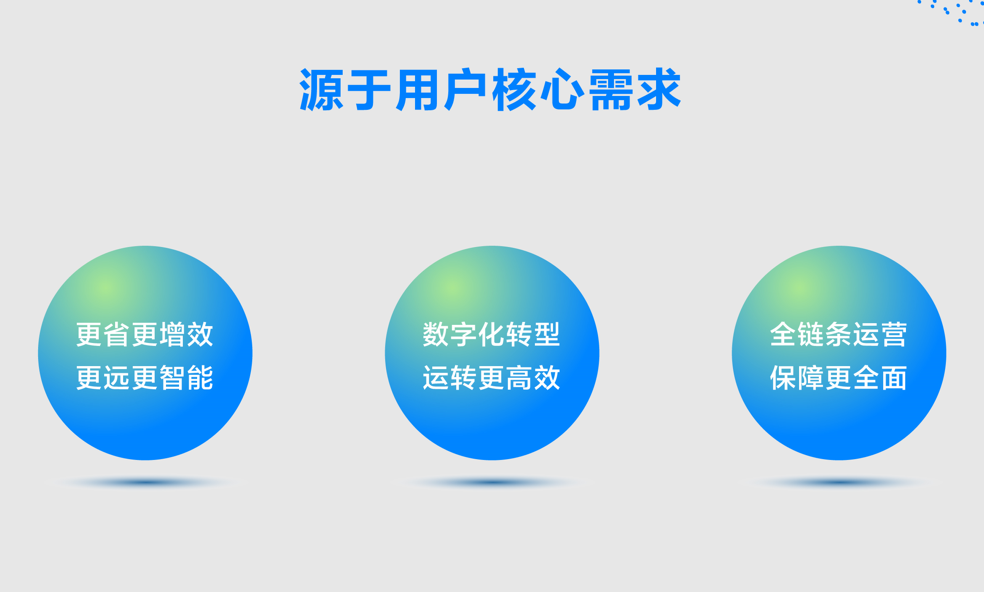 On February 22, Great Wall Motors announced its entry into the commercial vehicle industry and Iftek officially established. As a newcomer, the company has been thinking and practicing how to break away from the "path dependence" of the traditional commercial vehicle industry and get rid of the development inertia of traditional commercial vehicle enterprises to reconstruct the survival logic of commercial vehicle enterprises.
In the traditional commercial vehicle industry, technology upgrades and product iterations are mainly focused on improving the efficiency of single vehicle operations. However, in terms of the value brought to logistics industry users by the upgrade of the vehicle itself, it is easy to touch the ceiling. The iTaaS ultra-efficient integrated transportation service mode refers to If Truck as a Service, wherein companies provide commercial vehicles as the foundation and combine the core needs of transportation enterprise users around new energy intelligent commercial vehicles, to create more valuable full-chain services and help users comprehensively improve operational efficiency.
Based on the overall business logic currently announced by Weimar Technology, full-chain services include "Vehicle + Digital Solution + Ecological Operation" three major fields. Around these three major businesses, Iftek provides 5 major ecological operation solutions and 6 major application scenarios solutions.
Iftek has expanded its role from a single-link service provider to a full-link intelligent service provider. This change in role follows the demand upgrade caused by the green transformation and digitization revolution of the logistics and transportation industry and is an inevitable result of the era of change.
From the perspective of main business, Iftek provides products and services around three technology routes: hydrogen energy, pure electric, and hybrid, and matches them with advanced technologies such as intelligent interconnection and autonomous driving. Iftek has already laid out multiple types of new energy intelligent commercial vehicle products with TCO advantages.The Markdown text translation from Chinese to English, while retaining the HTML tags, is shown below: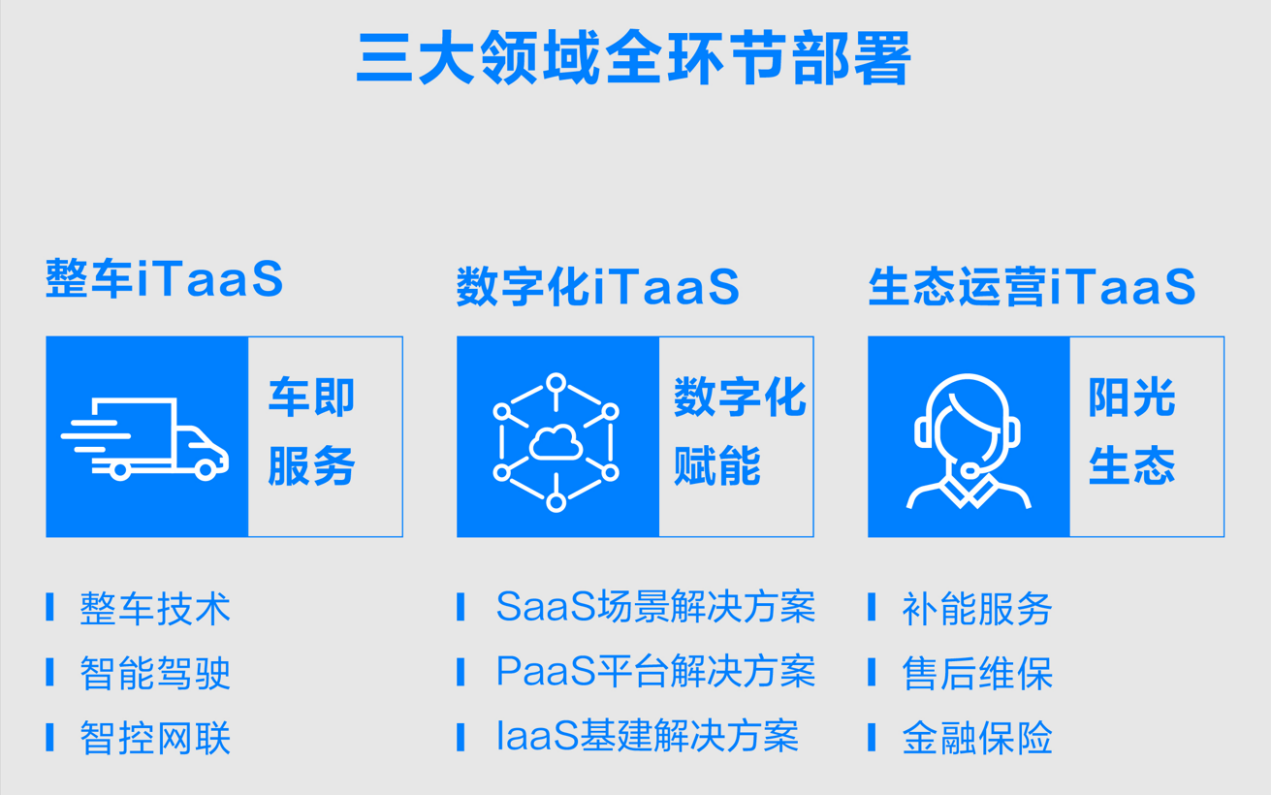 In addition, the iTaaS (Information Technology as a Service) model also includes two business segments: digital solutions and eco-operation, aimed at assisting transportation industry users with digital upgrades and improving the operating ecology for new energy commercial vehicles, effectively empowering transportation industry users to increase efficiency throughout the supply chain.
According to data, the overall sales volume of new energy heavy trucks in March reached 160 units. Among them, hydrogen fuel heavy trucks and new energy tractor sales both ranked first in the industry. Especially for hydrogen fuel heavy trucks, the market share in March reached as high as 25%, and the market share in the first quarter exceeded 22.7%.
This article is a translation by ChatGPT of a Chinese report from 42HOW. If you have any questions about it, please email bd@42how.com.