April 18-27, 2023, the latest intelligent cockpit of Dongfeng Motor Corporation (hereinafter referred to as "Dongfeng Motor") will be unveiled for the first time at the Shanghai International Auto Show. This product, "Fengshen Home", was jointly designed and developed by Dongfeng Motor and Xiao Ma Li Xing.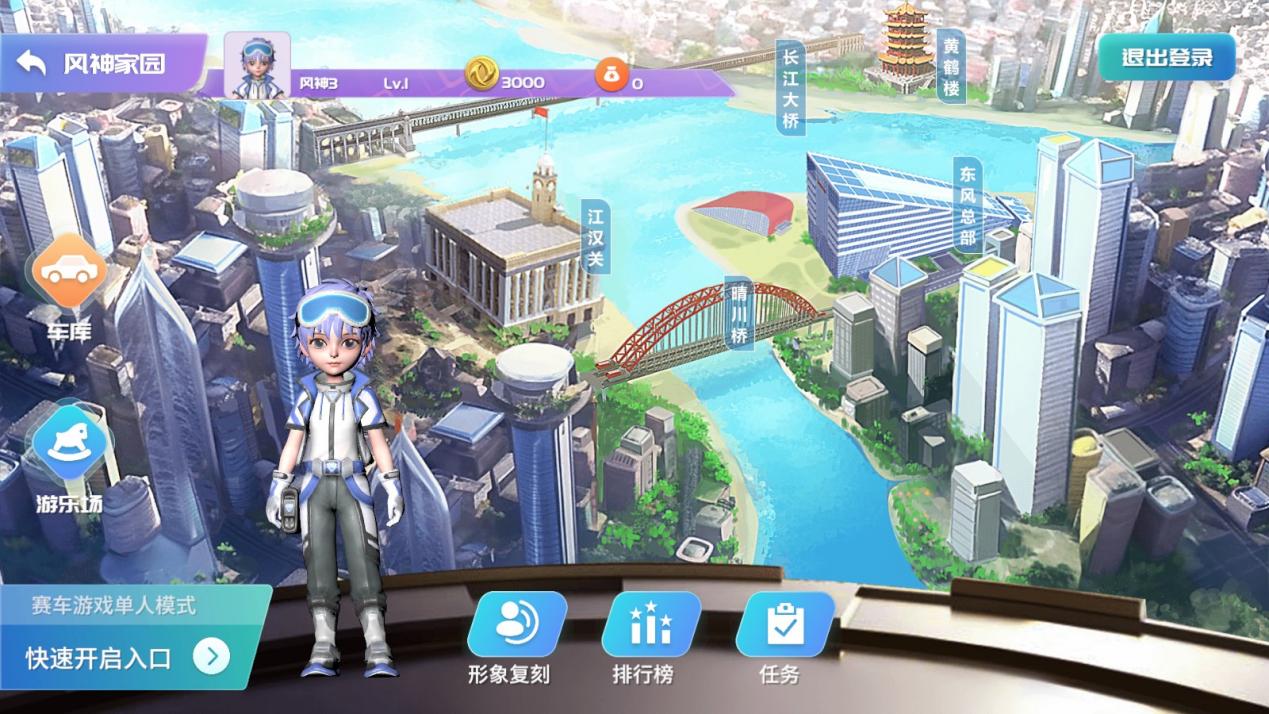 Users can enter the virtual "Fengshen Home" main city on the large screen of the in-car system, where they can see the distinctive buildings of Wuhan and Dongfeng, the natural scenery of the Yangtze River, and the fusion of future technology buildings; Xiao Ma Li Xing's self-developed AI image replication application uses face recognition technology to identify users' facial features, generating virtual-style virtual characters, and also allowing users to experience real-time 3D rendering effects of different vehicle appearances, interiors, and color/material switching through simple interaction in the 3D virtual garage.
In the self-developed racing game of Xiao Ma Li Xing, users can choose "Haohan" and "Mengshi" car models to compete with each other on race tracks such as deserts and cities.
Users can experience an immersive 3D racing game through the cockpit steering wheel, accelerator/brake. After completing the race, users can share and compare their results and rankings with friends by scanning a QR code using their mobile phones.
In addition, through the DMS action recognition ability, precise recognition of users' head and hand movements, users can also play shoulder and neck relaxation games to alleviate stress.
The new car model "Haohan" will be officially released on June 30, 2023, with the participation of Xiao Ma Li Xing in the design and development of the intelligent cockpit entertainment incentive system. The virtual image can be edited in multiple dimensions, including facial features, hairstyles, and clothing. Users can DIY their favorite styles; The virtual image will also provide active services for different scenarios through smart emotional engines and scene recommendation algorithms to provide emotional services with vivid scene actions. Through voice real-time driving, lip synchronization will be achieved to achieve more natural interaction effects. At the same time, virtual vehicles will also support more exterior and interior accessories replacement based on the no-code editor capability, and all images and vehicle accessories support cloud updates. The online virtual modification of vehicles will also be expanded and extended to offline actual vehicle modification.
This article is a translation by ChatGPT of a Chinese report from 42HOW. If you have any questions about it, please email bd@42how.com.