The SAIC MAXUS will bring its complete lineup of energy and automotive models to the 2023 Shanghai Auto Show, including the global debut of its "Large Pure Electric Performance Pickup" GST concept car. The new energy brand "All People MIFA" will also unveil its new pure electric MPV for home use, the All People MIFA7. In addition, the All People MIFA9, All People MIFA5, All People MIFA6, G90, New Tour V70 Co-Creation, and Land Territory will all make appearances.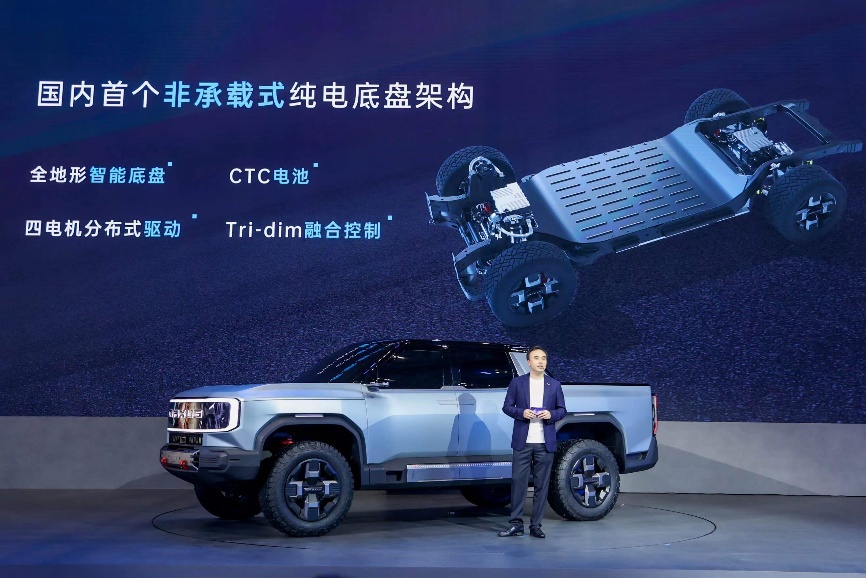 The "Large Pure Electric Performance Pickup" GST uses an aesthetic design called the "New Electrified Mecha" and creates the first non-bearing pure electric chassis architecture, applying intelligent black technology such as dual-track automatic parking and all-terrain automatic troubleshooting. The concept vehicle uses basic geometric shapes and the interior design is inspired by the aesthetics of the space station, creating a "Bauhaus" practical scenario layout – without "B" pillars, electric steps, 4-seater layout, and achieving "0 contact" intelligent access. The front passenger seat can rotate outward by 45 degrees to open a welcome mode, and can also rotate backward by 180 degrees to become advanced seats.
This GST concept pickup creates the first non-bearing pure electric chassis architecture in China, realizing the application of four core technologies: "All Terrain Intelligent Chassis", "CTC Battery", "Four-Motor Distributed Drive" and "Tri-dim Fusion Control".
The GST concept pickup uses CTC architecture technology. The overall frame of the vehicle adopts "submarine-level" high-strength steel and longitudinal beams with a cross-sectional area 14% higher than that of the same level, with a torsional stiffness that is three times that of the Land Cruiser. This vehicle is also equipped with the Smart All-Terrain System (ATS), providing users with 12 selected city and off-road terrain modes including economic, sports, mud, snow, sand, rock and water with full suspension travel of up to 400 mm.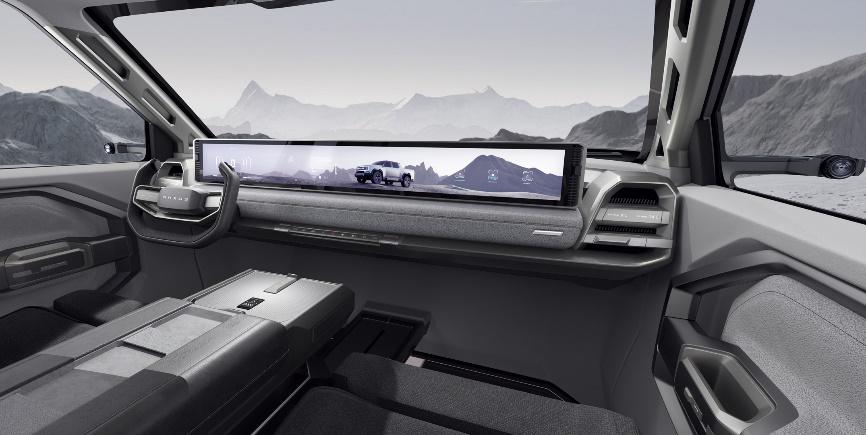 The GST concept pickup truck is equipped with a brand-new semi-solid-state battery that allows heavy-duty pickup trucks to easily achieve a range of 1,000 km. In addition, the vehicle supports 11 kW V2X external discharge function, and its core power source comes from a distributed electric drive system composed of four independent high-performance electric motors, providing 1,000 horsepower power with a peak torque output of 14,000 Nm. Furthermore, the innovative Tri-Dim control architecture can coordinate the vehicle's power output and posture control in three directions: longitudinal, lateral, and vertical.
The GST concept pickup truck is equipped with a "dual-track" automatic parking system, which combines cutting-edge identification detection and segmentation algorithms to identify changes in the orientation of the trailer. At the same time, the GST concept pickup truck also provides an all-terrain automatic extrication function. The laser and camera sensors will automatically scan the surrounding terrain information and use semantic segmentation and ground grid technology to build a terrain feature model within 50 meters in front of the vehicle. The vehicle not only meets the five-star protection standards for global safety but also adopts exclusive safety systems such as anti-rollover high-strength cage structures and embrace-type safety airbag protection systems to provide users with a triple information security protection mechanism for cloud, communication, and vehicle ends.
GST's unique flexible space design can accommodate a 7-foot surfboard and a 100 L large-capacity fixed refrigerator. At the same time, the second-row seats of the GST can rotate 180°. Its drone function can be easily controlled by voice for takeoff, tracking, and returning landing.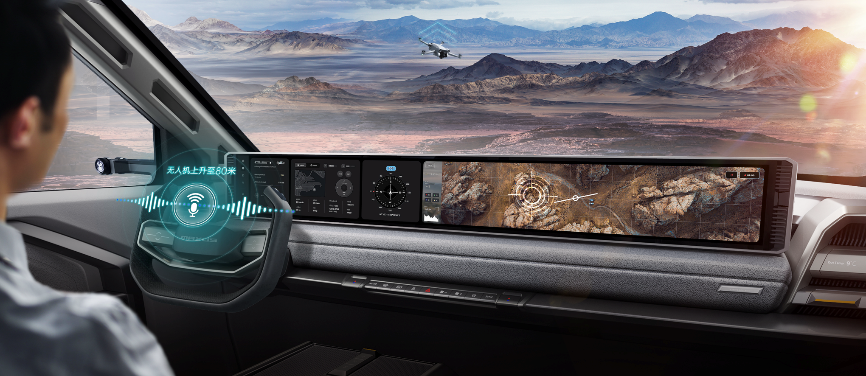 From the birth of the first pickup truck in 2016, SAIC MAXUS gradually formed a lineup of passenger-oriented pickup trucks such as T60, T70, and T90, and created pickup truck products such as T70 Australian version, T90 Voyah, the SAIC Red Bull Demon King, and T90 EV.
The first pickup truck model T60 was exported overseas simultaneously after its launch, and entered the Australian and New Zealand markets. Now, SAIC MAXUS has a global presence in six continents, sells in 73 countries and regions, and has accumulated over 120,000 overseas pickup truck sales, of which more than 90% are in developed pickup truck markets such as Australia and New Zealand, Europe, and the Americas.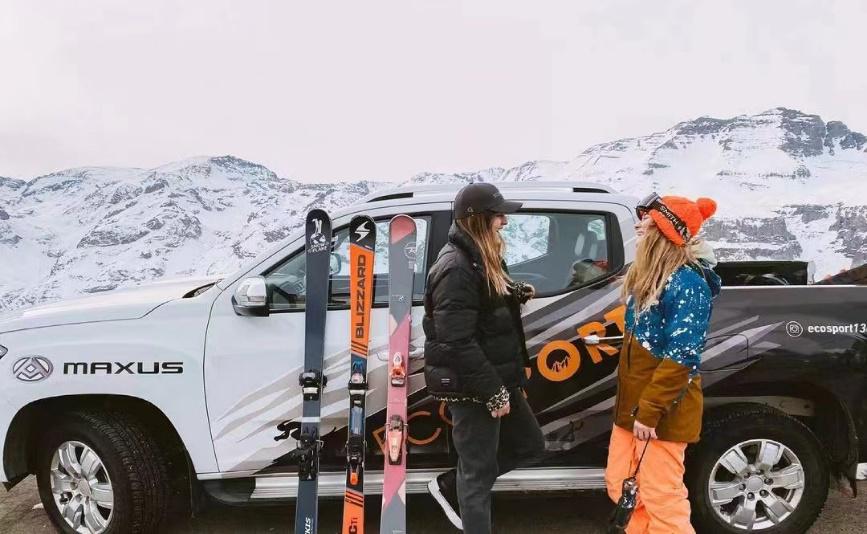 In 2015, SAIC MAXUS proposed the ALL³ ROADMAP plan to promote a new energy strategy layout of "all-energy sources, all-fields, and all-markets," and built an all-energy system with three parallel lines of pure electricity, hybrid power, and hydrogen fuel cells.
SAIC MAXUS's new energy brand "Dajia MIFA" has also exposed spy photos of its pure electric home MPV Dajia MIFA7.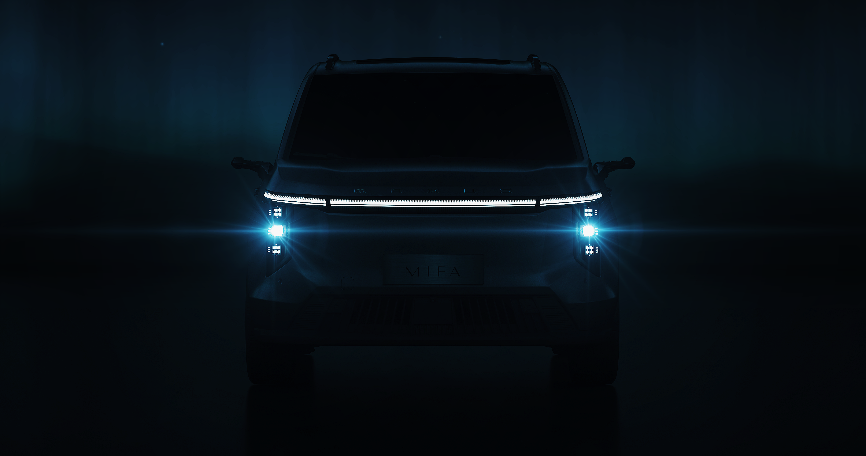 SAIC MAXUS also brought new MPVs, SUVs, light commercial vehicles, pickup trucks, and RVs. Among them, the New Tour V70 Co-creation Edition made its debut at the auto show, equipped with equipment such as color-blocked front seat covers, white roof luggage racks, a tailgate customized ladder, and white customized rims. Models such as Dajia MIFA9, Dajia MIFA6, Dajia MIFA5, G90, and Territory also made appearances."`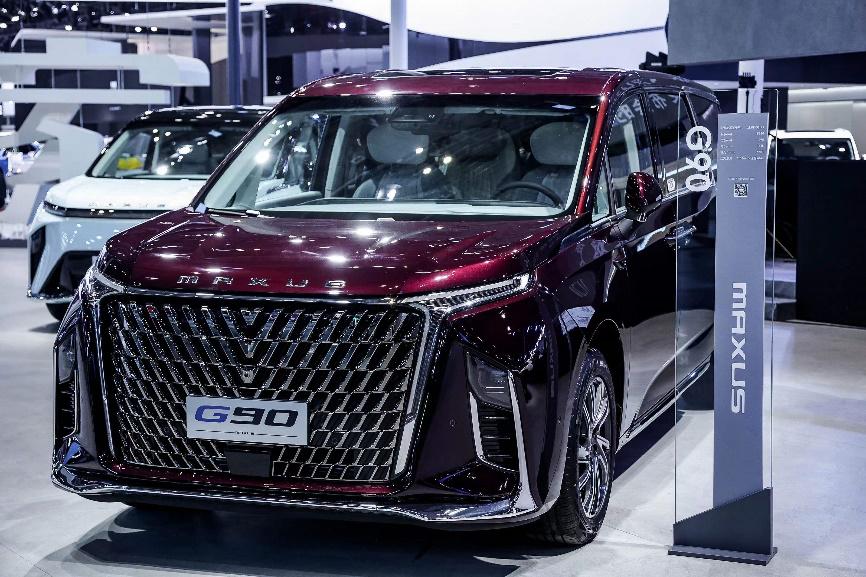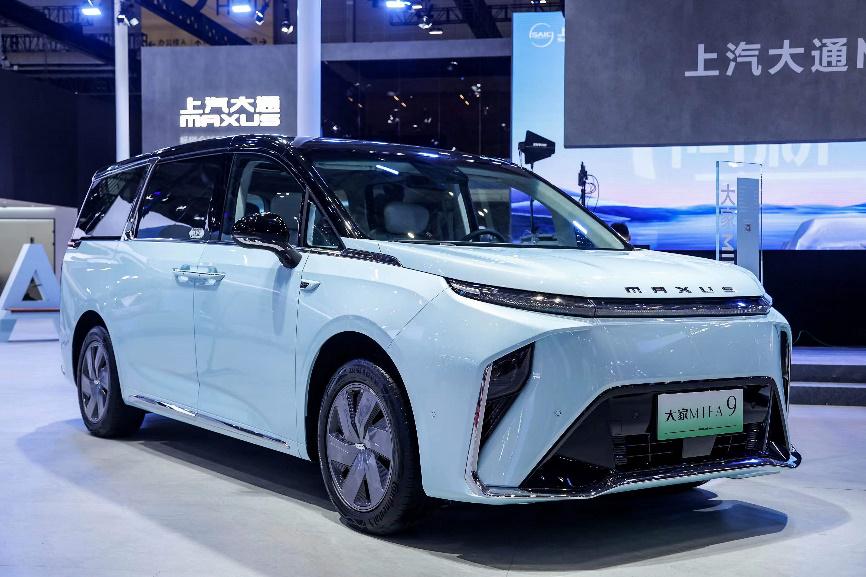 "`
This article is a translation by ChatGPT of a Chinese report from 42HOW. If you have any questions about it, please email bd@42how.com.