Recently, Xingtu Auto released the interior design sketch of its first medium to large-sized electric sedan, the STERRA ES of Xingjiyuan. The STERRA ES of Xingjiyuan is expected to debut at the 2023 Shanghai Auto Show.
In terms of interior design, the STERRA ES of Xingjiyuan adopts a simple design style that provides users with a comfortable experience. The new car uses simple lines to outline the overall style and the ergonomic designed seats use a one-piece streamlined waterfall shape that complements the multi-functional flat-bottomed steering wheel with twin spokes.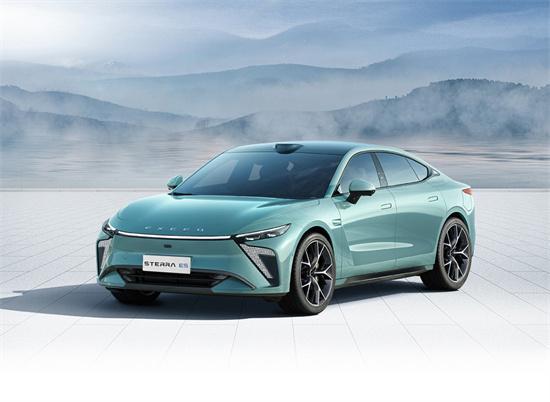 In terms of exterior design, the new car adopts a new design language. The continuous light strip on the front face is connected to the two large headlights on both sides, effectively stretching the horizontal visual width of the front. The lower bumper uses a trapezoidal black decorative panel, and the fog light area is designed with an intensive grid. The side of the car body is a coupe-like shape and is equipped with frameless doors and hidden handles. The rear adopts a continuous taillight design that echoes the headlight design.
The new car also uses some decorations on the central control panel and side door panels, giving it a certain level of sophistication. Thanks to Chery Group's E0X high-performance electric platform design, the STERRA ES of Xingjiyuan has a leading space utilization rate in the same class.
In terms of power, the new car will use pure electric drive and is expected to provide two power options: a single-motor rear-drive and a dual-motor four-wheel drive. At the same time, it will also be equipped with power batteries provided by CATL, and the highest range is expected to reach 700 kilometers.
This article is a translation by ChatGPT of a Chinese report from 42HOW. If you have any questions about it, please email bd@42how.com.