Author | Roomy
Editor | Zhou Changxian
Will Fuel Car Prices Collapse?
The best person to answer this question, in my opinion, is Wu Bing.
Before explaining why, let's first draw a "watershed" for the current pricing system with an industry perspective. If we consider the first phase of the price war, represented by the drastic price drop of Citroen C6 by 90,000 RMB, to have passed, then the second phase of the price war, represented by MG7 and Feifan F7's "pricing as price reduction," has arrived.
Of course, we don't necessarily have to call this "pricing strategy" a "price war." According to Wu Bing, General Manager of SAIC Passenger Cars, "The reason for such pricing is to let consumers know, through a strong product, that traditional OEMs have returned."
While this was stated during an interview about Feifan F7, if we expand the perspective to the entire SAIC Group's passenger cars, we can understand why Wu Bing is best suited to answer the "price" question.
Last month, Wu Bing announced the prices of three car models, earning him the title of "the busiest person in March" by the media.
On March 2nd, in Guilin, Wu Bing revealed the prices of the new Roewe RX9 (175,800 RMB – 243,800 RMB) and the 2023 Roewe iMAX8 (185,800 RMB – 255,800 RMB). The most significant implication of these models' pricing is "six-seater medium-to-large SUVs dropping below 200,000 RMB."
If Roewe fired the first shot in redefining SAIC's fuel car pricing system, then the launch of Feifan F7 is an essential helmsman in rolling up the electric smart car pricing system.
On March 27th, in Hangzhou, with a 45-minute presentation, Wu Bing lifted the audience's expectations for Feifan F7, making the pre-sale price range of 280,000 RMB – 350,000 RMB seem reasonable. However, unexpectedly, Feifan F7's actual selling price ended up being between 209,900 RMB and 301,900 RMB, a reduction of 70,000 RMB from the pre-sale price.
With a 70,000 RMB decrease, is there any profit margin left? As doubts lingered, two days later, Wu Bing announced in Shanghai the launch of MG7 at a selling price of 119,800 RMB – 169,800 RMB, surprising people again. This fully-equipped model was repeatedly questioned: "What deep deliberation lies behind such a low price?"
Here, I'd like to use a quote from Qin Lihong, NIO's co-founder and president, to try and understand what the foundation of SAIC Passenger Cars' pricing strategy is. Qin Lihong said, "We can't judge the industry; today's industry is somewhat capricious, but we can judge ourselves."Perhaps, changing the pricing system is SAIC Passenger Vehicle's self-assessment.
Electric cars grow without profit, while profitable gasoline cars do not grow
Will gasoline car prices collapse? Regardless of the answer, we all know that even after the price-reduction wave ends, it is highly likely that gasoline car prices will not bounce back.
What are the reasons for this judgment? And what is the underlying logic?
Looking back, we can find clues. In 2018, behind the flourishing scene, another side of the automotive market folded. This year, regarded by many as the darkest moment in over two decades, China's auto market entered the era of inventory competition for the first time.
The underlying logic is the inventory market. After China's auto market achieved 28 million unit sales in 2018, the total volume of the market remained flat at 25-26 million units in the following years, indicating that the growth had stopped, and it became a proper "inventory market."
The era of inventory competition means that the cake is no longer expanding, but more people are trying to share it. As a result, the gradually dwindling market vitality has ended many hopes, making those magnificent yet fragile dreams suddenly awaken.
Dream interrupted, an increasing number of gasoline cars can't defend their market share or maintain their prices, so they have to reduce them repeatedly. The market contraction of gasoline cars has been over one million units annually, with the contraction exceeding 2 million units in 2022. Indeed, gasoline cars feel the sense of "revolution."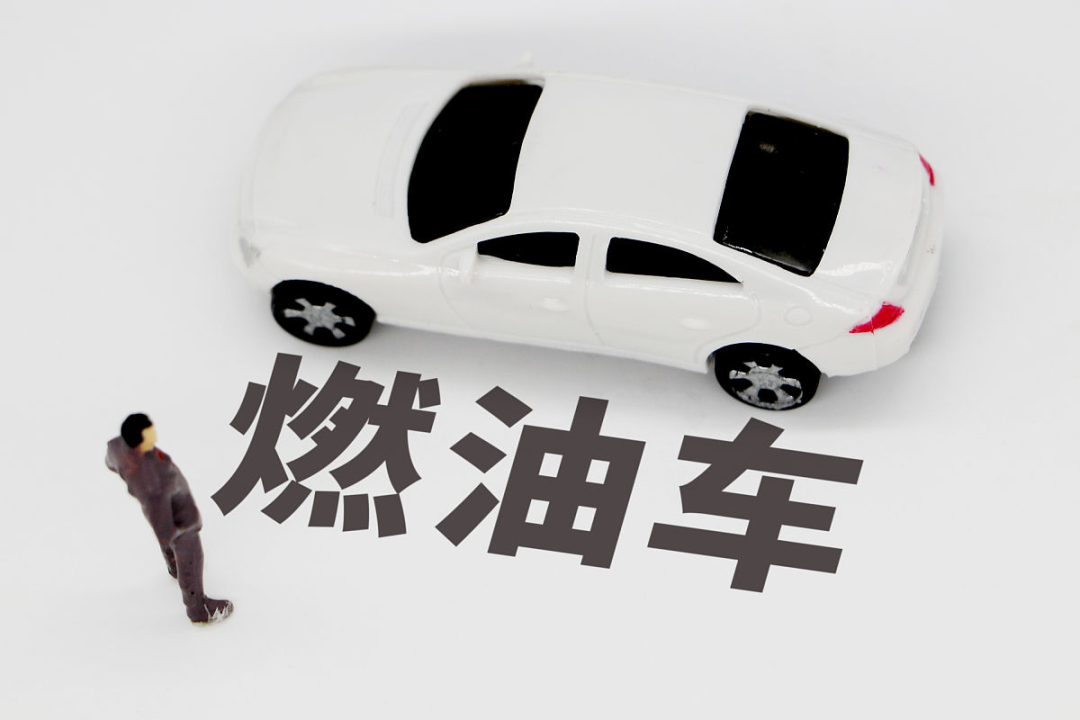 For example, Tesla Model 3 and Model Y have captured a portion of the high-end gasoline car market due to localized production and reduced prices, achieving nearly 20,000 units in monthly sales, causing significant impact on the joint-venture B-segment market.
A statement made by Zhang Xiuyun, General Manager of BAIC Group, during the China Electric Vehicle Hundred People's Conference is highly appropriate in describing the current dilemma facing automakers. He said, "Electric cars grow without profit, while profitable gasoline cars do not grow."
Indeed, electric cars do not lie when they say they aren't profitable.
Previously, Wang Yun, Chairman of Jiangsu Autopass New Energy Technology Co., Ltd. said: "In the field of new energy and gasoline vehicles, Tesla's gross margin is exceptionally high, close to 30%, which is a terrifying number. Toyota's gross margin at its best was only around 15%, rarely reaching 20%."However, it is undeniable that currently, there are only two profitable electric vehicle companies. Tesla has a gross profit margin of around 30%, while BYD's gross profit margin in 2022 exceeded 20%. Both are based on an important premise, "sales volume." Furthermore, in China's electric vehicle market, Tesla and BYD's market shares combined account for half of it. The rest of the electric vehicle manufacturers struggle to "reduce losses."
As EV businesses aren't making money, what's the solution? Surely it falls on gasoline vehicles. Yet not only are they not growing, they are losing market shares to electric vehicles. As markets shrink and numerous models exist, price reduction becomes a "way of no choice."
Ouyang Minggao, Vice Chairman of China Electric Vehicle 100 and Academician of the Chinese Academy of Sciences, believes that there is now a significant contradiction in the automotive industry: electric cars are "fast-growing but lacking in profit," while gasoline cars are "lacking in growth, but profitable."
To reconcile this contradiction, there seems to be no better way for automakers than to "lower prices and sell more gasoline vehicles and use the funds to support electric vehicles." This is especially true for traditional automakers, who can only employ price wars to target the growth of the new energy vehicle market, in hopes of buying time for developing new energy products.
Look, even Volkswagen and Toyota have had to exchange volume for price reductions, and Lexus, which once added surcharges, has lowered its stance. However, under the severe price war, gasoline vehicles still aren't selling. Flipping through the news, it's common to see sharp and painful headlines such as "BYD invades the gasoline vehicle territory," "JVs' gasoline vehicles are frozen cold," and "Gasoline vehicles really have no buyers."
Behind the gasoline vehicle price war lies the simple truth—competition and transformation among automakers. Nevertheless, the battle between gasoline and electric vehicles has already begun.
So, are electric vehicles any better off? Not exactly. Although BYD's boss Wang Chuanfu claims that "the momentum of electric vehicles is irreversible," the rapidly growing electric vehicle industry cannot rest easy either.
With Tesla leading the way in pricing and BYD's cost control advantage, it is indeed not easy for other electric vehicle manufacturers to maintain their price bands. Multiple companies have predicted that by 2025, the market share of new energy vehicles may exceed 50%, and the dominant players will still likely be Tesla and BYD.Once these two companies initiate a price war, who will be affected? After all, lowering prices wildly, succumbing to the chaos, and offering an assortment of products in a mad attempt to capture the market is an unhealthy approach to competition.
The answer could be: everyone might be affected.
Weak players flip the table, strong players build tall walls
Are fuel-powered cars destined for doom as their market position continues being eroded?
In the words of Great Wall Motors President Mu Feng, "We are in a difficult period where an old era is slowly fading away, and a new era has not yet fully arrived. Everyone is crowded together at this turning point, facing life-or-death decisions together."
Surely, the method of getting through these life-or-death dilemmas isn't "doing nothing, waiting to be wiped out" but instead relying on "product strength."
At the Great Wall New Energy Conference, Mu Feng stated, "Weak players flip the table, strong players build tall walls." Great Wall hopes to win the price war using superior technology and will also rebuild the pricing system on this foundation.
Great Wall's strategy resembles SAIC's passenger car division, which revamped the prices for three new models in just one month. When launching the MG7, SAIC's executives were asked, "With prices ranging from 119,800 yuan to 169,800 yuan, it is still competitive compared to the 120,000 yuan Citroen C6 from Dongfeng Automobile. Is it influenced by the wave of price reductions?"
SAIC's answer was that the influence is inevitable, but whether to constantly be pushed to reduce prices or use their products to gain market share is what's essential.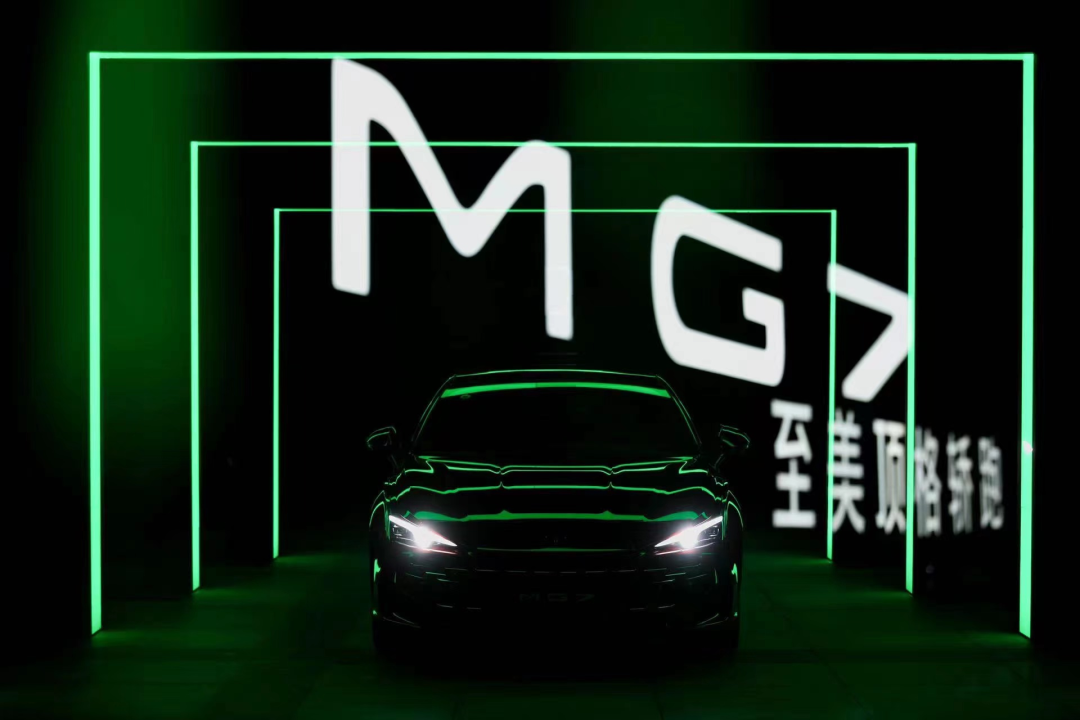 Similar to Great Wall, SAIC also claims that they are "not afraid of the price war." However, few can get through such price wars unscathed. The key lies in finding the right method and scope for it.
While it has been said that electric vehicles have invaded the territory of fuel-powered cars, only half of that statement is true; the other half is yet to be realized.
The half that has not been realized is that the fuel-powered A-category car market stronghold remains unbroken.
Consider a set of data: in 2022, the best-selling A-category sedan was the Nissan Sylphy, selling 420,000 units, a year-on-year decrease of 18%. Second place was the Volkswagen Lavida with 350,000 units, down nearly 19% year-on-year. Third place was the BYD Qin, with 340,000 units, up 81% year-on-year, making it the fastest-growing model in the A-category market.Regardless of fuel vehicles or new energy ones, whoever can obtain a leading market share in the 100,000-150,000 RMB price range will have the advantage. It can be seen that once the market share of new energy vehicles in the A-class market surpasses that of fuel vehicles, it means that the stronghold of fuel vehicles has been taken down.
Currently, fuel vehicles can still maintain a market share of around 80% in the A-class market, while in the B-class market, their share has retreated to about 60%. As for the main market structure of new energy vehicles, Wuling has a say in the sub-100,000 RMB range; BYD dominates the 100,000-200,000 RMB range, and Tesla is formidable in the 200,000-300,000 RMB range.
Looking at the market share composition of fuel cars and the structure of new energy cars, as long as the A-class car market is held firm, the pattern of fuel cars ruling the world will still exist. This is a real life-or-death line and also a consideration in the pricing of the MG7.
"BYD has pricing power in the 100,000-200,000 RMB product price range, but we hope for stability, so it won't be too uncomfortable for everyone and no one will have any room to survive," said Wang Chuanfu.
Doesn't this statement imply that fuel vehicles won't admit defeat?
MG hopes to express some "rebellion" with the MG7. So, in the increasingly competitive A-class market, how will the MG7 find its position? The answer may also be the line of thinking for many fuel vehicles seeking solutions.
With less than 150,000 RMB, you can buy a B-class sedan with a 2.0T+9AT combination and a wheelbase close to 2.8 meters, which is a typical "cross-level competition." Wu Bing, announcing the price, said, "It's heartbreaking to press the price so low."
As the first model of MG Black Label, MG7 carries high expectations, responsible for elevating the brand and further expanding the market. This is an expectation that "can only succeed but not fail."
To meet consumers' higher needs for self-actualization, the MG7 offers affordable high specifications with two power configurations of 1.5T and 2.0T, frameless doors, fastback styling, and a three-segment electric rear wing. Additionally, it includes AR-HUD, intelligent driving, the 8155 intelligent cockpit, and many other smart features, all available in one fuel vehicle.
Zhang Liang, deputy general manager of data business of SAIC Group and chief digital officer of the passenger car company, uses the analogy of "buying configurations, getting a car for free" to explain the rationale behind this pricing, "Buy other cars with a budget above 200,000 RMB, but buy the MG7 with a budget below 200,000 RMB."For example, even in ultra-luxury models, the version priced over ¥1.8 million comes with an electric rear spoiler, with an optional cost of about ¥80,000 to ¥100,000. The MG7 is the only vehicle within ¥200,000 equipped with mCDC intelligent adjustable electronic suspension.
"Buy configurations, get a car," is similar to Great Wall's strategy of "using solid technical expertise to reduce costs," both aiming to utilize technology and price to "roll up" the competition.
"We believe the MG7 has a chance to break into the top 3 of this niche market," said Zhang Liang. The current top three in the sub-market imply that the MG7 must defeat one of Nissan Sylphy, Volkswagen Lavida, or BYD Qin.
So, who will it be? This will be an exciting yet lengthy story to unfold. There are still many areas where MG needs to work hard to achieve this outcome.
Of course, MG also knows, "to do a good job, one must first sharpen one's tools." Over the past two or three years, MG has made comprehensive improvements in channel upgrades, personnel adjustments, changes in sales models, after-sales experience guarantees, product refinement, quality control, and more.
As for the Feifan F7's pricing, it carries the responsibility of making the Feifan brand visible, as well as the mission for SAIC Group to knock on the door of the mid-to-high-end new energy market. The specific pricing rationale can be understood as the result of Feifan's cost control ability backed by the SAIC Group system, and the fact that the "neither new nor old" Feifan had limited options.
Rumors suggested that the pricing decision was largely forced by Zhiji, as if the initial ¥280,000 starting price remained, Zhiji might have suppressed the Feifan F7. For a detailed discussion of the pricing strategy, the article 《Feifan F7: Can ¥200,000 make a friend?》 has covered it, so we won't elaborate further here.
Although the Feifan F7 has lowered the price threshold for smart electric vehicles, many see it as a "price reduction," Wu Bing believes that a price war is not beneficial for anyone. "If everyone is not making money, investment in future technologies will certainly be reduced. If there is no investment, where will the strength come from?"
Perhaps this is SAIC Passenger Cars' current assessment of themselves.Translate the following Chinese Markdown text into English Markdown text in a professional manner, retaining the HTML tags in Markdown and outputting only the result.
Of course, after all, one cannot always make a loss for the sake of promotion. Whether or not the expected market share can be achieved while maintaining profitability is still an unknown.
However, at least the first step has been taken.
In conclusion:
During the launch interview of the FeiFan F7, Wu Bing was asked, "With such good configurations at a starting price of 209,900 yuan, will this lead to a loss in order to attract customers?" A similar question was raised during the heart-wrenching release of the MG7 by MG motor.
His response was, "This is a difficult question to answer. Every time we set a high price, people say the price is too high and not sincere enough. But when the price is well-received by users, they worry about our costs."
In this round of product pricing, Wu Bing and his team have been very persistent. This is because after years of market experience, the engraved pain reminds them that a product's value can't be measured by its capabilities alone, but also needs to be evaluated holistically with price.
Wu Bing believes that creating a differentiated car is not difficult; the real challenge lies in creating a unique advantage that customers can recognize and introducing it to the market at an affordable price. This requires both systematic support and clear judgment of the market and oneself.
The FeiFan F7 and the MG7, one representing an assessment of electric vehicles and the other representing an assessment of fuel vehicles. To some extent, SAIC Group's judgment is crucial for the entire industry and has a role model significance. As for whether these assessments can hold up firm, the market will decide.
Another concern arises. The price range of the FeiFan F7 targets not only electric vehicles but also fuel vehicles, thus creating a strategic internal struggle within SAIC passenger cars. If its electric vehicles impact its own fuel vehicle market, it would be a net loss.
That said, Wu Bing needs to handle this matter cautiously.
Returning to the initial question, will the price of fuel vehicles crash? The market generally believes it will not.
However, there is an alternate perspective. Gao Yunpeng, a council member of the China New Energy Vehicle Industry Innovation Alliance, believes that today's consumers have very high price drop expectations, fearing overpayment. If brand price cuts do not create a strong stimulus, it will be difficult to achieve purchase intent.
This implies that the recovery and reconstruction of the price system will be a lengthy process. In order to rebuild it, competitive products must be introduced. Namely, these competitive products should include both value and price.
Perhaps, Wu Bing has already prepared his solutions, and the market performance of the MG7 and the FeiFan F7 will provide the answers.
This article is a translation by ChatGPT of a Chinese report from 42HOW. If you have any questions about it, please email bd@42how.com.