Translated as follows:
Author | Roomy
Editor | Zhou Changxian
Both Yicar and Lynk & Co need a victory.
Their goals are similar, and their strategies alike.
"Our goal is to create a top-notch product," says Shen Ziyu, Yicar Technology's Chairman and CEO. As a result, Yicar's intelligent cockpit "methodology," developed over six years, is implemented in the Lynk & Co 08. However, this choice has left some people puzzled.
The in-car system has been a weak point of Lynk & Co, often causing complaints for Lin Jie, General Manager of Lynk & Co Automotive Sales Co. Yicar's repeated battles also often face criticism.
Will the collaboration of two companies in need of a win result in a "1+1 greater than 2" outcome?
Of course, some view this collaboration as a win-win. Yicar's intelligent cockpit has a platform, Meizu Flyme Auto system finds a carrier, and Lynk & Co's in-car system reputation has a chance for redemption.
Regardless of external views, Shen Ziyu and Lin Jie must first address a series of questions.
"What is the standard for being the best in the industry? How do we achieve that? How can Lynk & Co 08 prove this?" This is the question for Shen Ziyu. "How do Lynk & Co LYNK OS N and Flyme Auto allocate operating systems? Will this cause redundant investment?" This is the question Lin Jie needs to answer.
These questions are not difficult to answer but exceedingly challenging to implement.
In this journey of "Meizu boarding the car and Li Shufu building the city for Geely," how will Shen Ziyu and Lin Jie solve these problems?
Four Products to Showcase Ambition
In 2017, Shen Ziyu and Geely's head, Li Shufu, co-founded Yicar Technology with the slogan "providing the best intelligent base for global cars." At that time, some thought it was overly confident, as the concept of cockpit intelligence had no clear hierarchy, making it prone to empty promises.
However, six years later, their confidence remains strong.
On March 24th, Yicar Technology Day, Shen Ziyu unveiled four products, showcasing their determination and confidence to "create the best." Although it's cliché to describe it as "determination and confidence," it is indeed true.The four "products" are Antora 1000, Antora 1000 Pro, the global cockpit platform Makalu, and the central computing brain Super Brain. Among them, three models are equipped with the self-developed cockpit chip龍鷹1号 (Dragon Hawk 1) created by Chip Engine Technology (whose chairman is also Shen Ziyu), which, like the Qualcomm 8155, is a 7nm process.
As a chip born for automobiles, Dragon Hawk 1 features an independent security island and information security center, supporting both national and global standards. According to Shen Ziyu, compared to Qualcomm 8155, its computing power is just as remarkable, while reducing development time and cost.
"In a virtualized scenario, Dragon Hawk 1's performance is 30% higher than that of our competitors' mainstream products and 10% higher without virtualization. That is to say, on a chip of the same size, it provides customers with better cost-performance," Shen Ziyu revealed, adding that Yikatong's killer move is not limited to this, and next year, based on Dragon Hawk 1, a higher computing power would be developed.
He boasted, "After it comes out, the first advantage is cost-performance, making it a price killer. The second advantage is the independent security island, which is currently a unique feature."
Of course, these are all future discussions. First, let's look at the four products released by Yikatong to gauge their potential.
Based on Dragon Hawk 1, Yikatong launched the "Antora" computing platform. With a 7nm process, it employs a multi-core heterogeneous computing power cluster, an 8-core CPU, a 14-core GPU, and a programmable NPU, providing 100K DMIPS computing power and 900G FLOPS graphics rendering capability.
Among them, based on the Antora computing platform, two products were launched: Antora 1000 and Antora 1000 Pro.
Antora 1000 is Yikatong's flagship smart mobility platform, capable of supporting up to 12 camera inputs, HUD display, 360-degree surround-view system, 4K resolution entertainment screens, and more. It has been selected by Hongqi (Red Flag) and planned to be used in mass-produced models.
Antora 1000 Pro, on the other hand, uses two Dragon Hawk 1 chips, providing double CPU, GPU, and DSP computing power support, with NPU capabilities reaching 16TOPS. It supports an integrated cabin solution and will debut on the Lynk & Co 08 model, equipped with the Meizu Flyme Auto car system cockpit platform.
Shen Ziyu mentioned that Yikatong aims to create a top-tier product that can last without hardware replacements for 5 to 6 years.
Indeed, a great idea.
Based on this concept, Yikatong introduced the Macaroon Computing Platform, targeting the global market. Developed using AMD Ryzen Embedded V2000 processors and RadeonRX6000 series GPUs, it plans to launch in smart models by 2024.
According to Shen Ziyu, this platform boasts a computing power utilization rate exceeding the industry standard by 11.7%, with a 67% decrease in virtual performance loss compared to the average level. To better utilize the hardware, Yikatong released the Cloudpeak software system.
Additionally, Yikatong unveiled Super Brain, a central domain controller product, built upon the Longying No.1 cockpit chip and the Black Sesame intelligent driving chip, reducing the vehicle's wiring harness by 5%.
"We hope to consolidate all computing power to form a genuine supercomputer," he stated, believing that automotive teams are primarily hardware-defined products, rather than software-defined.
The technical specifications of the four computing platforms are indisputable. But given the lack of further progress in intelligent technology, what differentiates Yikatong from its competitors? Why would customers choose Yikatong?
Shen Ziyu admitted, "There will be concerns, that's for sure. The core question is whether we have a differentiated product that customers cannot refuse."
So, does Yikatong have it?
In answering this question, Shen Ziyu mentioned keywords such as being more open, based on automotive structural design, and offering a better cost-performance ratio. Considering the entire architecture from a systematic perspective, he claimed that it could bring differentiation and cost advantages. However, these factors are not enough to convince automakers and form the perception that "Yikatong is creating a top-tier product."
After all, in the current intelligent cockpit field, Qualcomm dominates with no temporary competitors. If Yikatong wants to achieve its "going global" goal, it must compete with Qualcomm on the international stage and "snatch food from the tiger's mouth."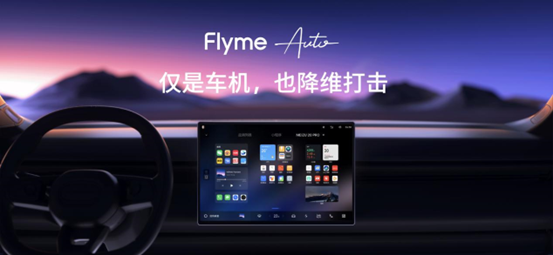 Additionally, Lynk & Co's infotainment systems have long been criticized. How to utilize the advantages of the first-generation Flyme Auto infotainment interaction system, jointly developed by YIKA and Meizu, in the Lynk & Co 08 is a significant challenge. After all, YIKA has had to shoulder much of the blame for the infotainment issues.
On March 30th, Xingji Meizu Group and Lynk & Co held the "Meizu∞Lynk & Co Borderless Ecosystem Launch Event" in Shanghai, where they released the first-generation Flyme Auto in-vehicle human-machine interaction system, to be first installed on the Lynk & Co 08 model.
By changing the smart car technology architecture, Flyme Auto integrates the smartphone as part of the vehicle, equating upgrading the smartphone with upgrading the infotainment system, thus enhancing the intelligent cockpit experience, and becoming the "sixth domain"—the "phone domain"—beyond the traditional vehicle domains of power, chassis, body, cockpit, and autonomous driving.
It is said that LYNK Flyme Auto will create an "agile and tangible" digital intelligent cockpit experience for the users and achieve seamless interconnectivity between the smartphone and the car, realizing functions such as unlocking and boarding, seamless navigation, and cross-application integration.
Shen Zi Yu boldly stated, "Flyme Auto is a native infotainment system that seamlessly brings the Flyme experience on Meizu smartphones into the entire vehicle." However, he should be aware of the challenges at hand. After all, it's easy to introduce something new; making it stand out is the hard part.
"Having it all" won't work
"Either be the first to use the latest products as a solution, which automobile companies can then adopt, or have your own SoC (system-level chip) to control the source."
Shen Zi Yu believes that these two points are the reasons why others choose your product. He feels that YIKA is fortunate.
The first stroke of luck is the mass production plan of the Long Ying No. 1. Shen Zi Yu revealed, "Many OEMs are paying attention to it now because it fills a gap and it's a globally leading product; at the same time, we have supporting software, which serves as an entry point for other automakers' products."By utilizing the "Antola" computing platform, the "Makaru" performance computing platform, and the central computing platform within the automotive brain series, Yikatong constructs the "solid foundation" for the future development of the intelligent automotive industry.
The second fortunate aspect is Meizu's Flyme Auto, which provides an optimal interaction experience.
"Extending Flyme's seamless mobile user experience into the intelligent cockpit," Shen Ziyu says with pride, "This experience will demonstrate an outstanding human-machine interaction."
Admittedly, due to the unsatisfactory intelligent cockpit experience of Link, Yikatong has frequently been the scapegoat. Shen Ziyu states that Yikatong used to be somewhat reliant on luck, as design is highly subjective. Now, with Flyme Auto, they can have their say.
"Without the support of mobile interaction experience, there would certainly be various problems in the intelligent cockpit. Flyme Auto comprehensively resolves the entire interaction experience end-to-end, so we have the decision-making power in the human-machine interaction experience." Therefore, Shen Ziyu sets an ambitious goal during the Link 08 launch event.
"We aim to create the industry's best vehicle interaction system," he asserts, "Automakers without smartphone software capabilities will gradually fall behind."
However, Yikatong is not the only contender for "the best." Other manufacturers have made similar claims. So, where does Shen Ziyu's confidence come from?
"Flyme Auto primarily focuses on the human-machine interaction software layer, and Yikatong has already been working on the underlying foundation for a long time," says Shen Ziyu. He believes that with over a decade of experience in mobile user experience, Flyme can keep pace with the current intelligent ecosystem technology level. After venturing with Yikatong, it should quickly regain competitiveness in the short term.
He also acknowledges that due to Meizu's brand-related issues, the Flyme system's experience had been fragmented and lacked a clear identity. Therefore, after Yikatong's involvement, the entire platform was unified, allowing the team to concentrate on providing the ultimate user experience."Our team's experience and design philosophy, as well as our previous achievements, are my greatest confidence." He believes that using a unified system and philosophy to develop vehicles results in excellent teamwork.
This "excellent" aspect certainly includes himself. Shen Ziyu revealed that due to nearly 20 hours of high-intensity work every day, he had gone through almost 20 assistants in 6 years, all due to insufficient physical endurance.
Of course, a strong team is an essential foundation for creating the "best interactive system." To become the best, there's still much room for improvement, which requires collaboration between Yicartoon and automakers. Shen Ziyu clearly sees, "The main priorities are for automobile manufacturers to support the electrical and electronic architecture and enhance the human-machine interaction experience."
However, with GAC ending its partnership with Huawei and Huawei reiterating "Huawei does not build cars, valid for 5 years," Wanjie's use of phrases such as "Huawei Wanjie" and "HUAWEI AITO" in its promotion has received attention. The collaboration and competition between mobile brands and automakers have once again become hot topics.
What roles do Yicartoon and Meizu play in collaborating with automakers?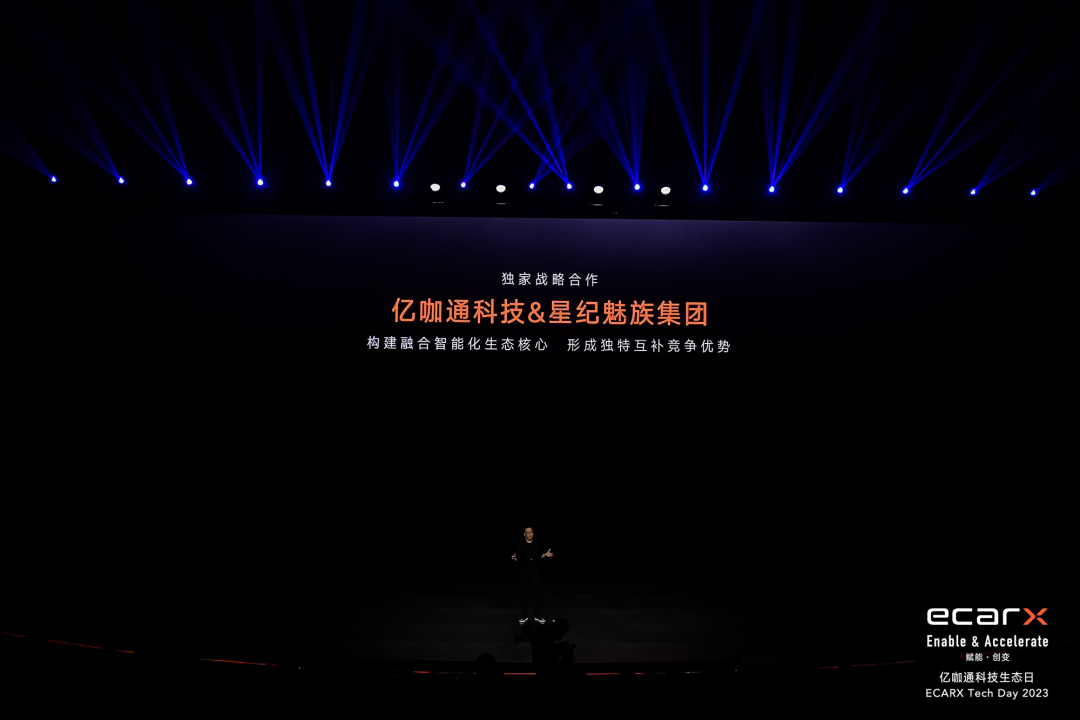 After all, Shen Ziyu's plan is not only to make an impact with the Lynk & Co 08 but also to expand beyond Geely. To address their concerns, Yicartoon needs to provide a solution, as well as balance the relationship between Meizu and Yicartoon in collaborating with automakers.
Does Shen Ziyu have an answer?
"Meizu is not a B2B company, while Yicartoon is. As the CEO of both, I facilitated the strategic partnership between the two." Shen Ziyu emphasized that Meizu would not enter the automotive supplier business; however, starting with "car machines," Meizu would gradually become a medium for more terminal platforms in the future. The collaboration with automakers will be undertaken by Yicartoon directly.
"Yicartoon develops customized solutions for automakers, providing the entire vehicle computing platform. It supports Smart OS, but it essentially serves as an OEM product, which is Tier 1. Meizu is B2C, and Flyme Auto is a vehicle-mounted human-machine interaction software. We handle all design aspects in-house, so it's unlikely we could provide customized solutions for every automaker. Our focus is on maintaining the driving experience of Flyme Auto."Translate the following Markdown Chinese text into English Markdown text, retaining the HTML tags in Markdown, and only outputting the results in a professional manner:
However, to obtain business from brands other than Geely, there is a crucial point: why would others want to use the same base and car-machine as Geely? It's worth noting that every automaker is keen on having their unique car-machine advantage.
Ecarx's solution is to create standardized products, not customized ones. "Our model is like this: we will definitely sell a standard product, and the differentiation is definitely done by the OEM," explained Shen Ziyu. The capabilities of all the bases and hubs released by Ecarx can be provided to any OEM and are identical.
Shen Ziyu acknowledges that expecting both is untenable – Huawei is a case in point.
Currently, the intelligent cockpit products released by Ecarx are all standardized. Shen Ziyu believes that customized demands should be handed over to the car manufacturers. "Only in this way can we sell to more customers and allow Ecarx to expand and profit more efficiently and quickly."
After all, no one undertakes businesses that don't make money. Huawei's announcement to not venture into car manufacturing again is a wise choice made after weighing the pros and cons of potential car-making revenue and the loss of customers.
Lynk & Co 08 needs to be "proven"
Everything is well-prepared, with the intelligent cockpit base computing platform and Flyme Auto human-computer interaction system boasting their respective strengths.
Although Shen Ziyu seems to have a winning ticket, he doesn't dare to take it lightly. "For Flyme Auto to succeed, people will use it afterward. Otherwise, if it's not the best product, no one will adopt it. Scaling is definitely a second step, followed by a third. But the core is that the first step must be successful."
The focal point of this success lies in Lynk & Co 08.
In a previous interview, Shen Ziyu mentioned that Flyme Auto would be a "customized car" service and would "choose a car" to work on. This seems to contradict his mention of "standardization." However, upon further examination, it becomes clear that it is necessary and not contradictory.Choosing a car is about focusing on creating a single excellent model, because there are too many options, just like smartphones, which is why it is essential to concentrate.
"We definitely choose a highly focused car, specifically an electric vehicle. We wouldn't work on anything that isn't an electric vehicle." The reason for selecting an electric vehicle, according to Shen Ziyu, is that it has a battery, which stores power, allowing the system to be perpetually online, just like a smartphone.
The Lynk & Co 08 is regarded as the first entirely new electric vehicle developed by Lynk & Co and features a distinct sales method. Due to the proximity advantage, Lynk & Co 08 becomes the top choice for E-CarTone.
This top choice is interpreted in the industry as "E-CarTone's revision of Lynk & Co."
Shen Ziyu said, "Flyme Auto aims to set a benchmark, showcasing that my offerings are good enough." From smartphones to car systems, the essence of optimizing user experience lies in the integration of the ecosystem, which is one of E-CarTone's core advantages in the automotive industry.
"By concentrating and going all-in on the development of the Lynk & Co 08, we aim to perfect it, rather than attempting to work on every Lynk & Co model. Each vehicle varies, making it impossible for us to excel at all of them." He believes that only by successfully developing the Lynk & Co 08 will the groundwork be laid for considering future products.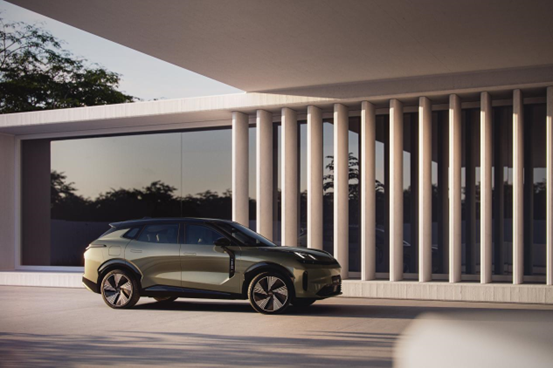 The question is, can the Lynk & Co 08 be perfected?
Even if E-CarTone and Meizu provide their best resources for the Lynk & Co 08, devising the formula for the perfect sales strategy and achieving a "1+1+1>3" relationship becomes Lin Jie's challenge.
On March 23rd, Lynk & Co users issued a joint statement on the official app, expressing strong dissatisfaction with OTA update functions. Indeed, from the release of the Lynk & Co 01, infotainment system issues have been a frequent point of complaint. Moreover, Lynk & Co's sales are currently experiencing a decline, with a total of 180,127 units sold in 2022, a year-on-year decrease of 18.31%.
The first-generation infotainment system, designed in Europe, is not well adapted to the regional market. Not every older model can seamlessly achieve OTA upgrades due to the generation gaps between multiple Lynk & Co models' infotainment systems. Overcoming existing perceptions requires mass and scale, presenting a long journey for the Lynk & Co 08.
The Lynk & Co 08 is the first model reflecting the brand's second-generation design language and the first to house a new power system, marking the beginning of a new chapter for Lynk & Co. As a result, Shen Ziyu carries no small amount of responsibility.From the perspective of the Great Geely Group, intelligence is in the development stage, with each model using different hardware and software. For the Lynk & Co brand, there are currently two in-car systems: LYNK OS N and Flyme Auto. Specifically, the Lynk & Co 08 is equipped with the Flyme Auto system, while the 09 will feature the LYNK OS N system.
Such a roadmap has raised a lot of doubts. How can disparate in-car systems be allocated in future models? Will the two in-car system development paths lead to duplicate investment and resource waste?
Actually, even in Lin Jie's interview, it can be seen that Lynk & Co is somewhat hesitant. So why not wait for Flyme Auto to be ready before integrating it into vehicles? Lin Jie explained that the OS N system, also developed in-house by Lynk & Co, is not inferior to Flyme Auto in terms of performance.
"Why should we rush to launch?" Lin Jie asked and answered, "Because we think time waits for no one, the expectations are high, and we didn't know when Flyme Auto would be ready, so we decided to proceed with what we could achieve."
Especially for the Lynk & Co 09, waiting was not an option.
Furthermore, there is another consideration. Letting sibling enterprises participate in market competition while internally supporting R&D is because Lynk & Co hopes that no one will become complacent without competition.
The idea and path are not wrong. The question is: How can they be compatible? Will OTA upgrades encounter old problems? After all, as an automaker selling over one million vehicles a year, unifying intelligence is essential. Otherwise, it's hard to say whether they'll secure a place in the future intelligent competition.
Doubts were also directed at Shen Zi Yu. He suggested that the Geely Auto Research Institute would be a more suitable source for an answer. However, he shared his personal opinion, stating that "the underlying issue should ultimately be resolved through marketization."
Currently, both LYNK OS N and Flyme Auto have their own products and users. Shen Zi Yu believes, "Let the market determine who does it best, and then coordinate and cooperate in a timely manner. That's the only way not to waste time."According to Lin Jie, vehicles equipped with the Antuola 1000PRO platform are compatible with Flyme Auto, while those with the 8155 chip can use LYNK OS N. The performance of the Antuola 1000PRO platform is equivalent to two 8155 chips.
Due to cost control and limited computing power, Lynk & Co will continue using both systems in parallel. Ideally, Lynk & Co's in-house team will fully cooperate with Meizu.
Lin Jie hopes that "the in-house team will not only develop their own system but also polish the operation of the Flyme Auto system." However, he admits that Geely needs Flyme Auto to prove its strength in the market and will prioritize its launch. The collaboration will undoubtedly be the most in-depth, with continuous refinement.
"If Flyme performs exceptionally well in vehicles, it will undoubtedly become the mainstream in future models, as we cannot deny the fact that the extensive experience in smartphone development can indeed empower the research and development of vehicle infotainment systems," Lin Jie said. For Lynk & Co, having the 8155 chip platform with OS N as a backup allows Flyme Auto to run on a more powerful computing platform.
Although Lin Jie explained it clearly, there are still concerns about the simultaneous parallel development of these two routes in the market.
Lynk & Co 08 will provide the answer in the near future.
This article is a translation by ChatGPT of a Chinese report from 42HOW. If you have any questions about it, please email bd@42how.com.