Translate the following Markdown text in Chinese to English Markdown text, retaining the HTML tags in Markdown in a professional manner, outputting only the result:
Author: Little Fat Boy with Twin-Turbocharging
"Automakers without the empowerment of mobile apps will gradually fall behind."
This is the view mentioned by Shen Ziyu, Chairman and CEO of Star Century Meizu Group, at the "Meizu ∞ Lynk & Co Boundaryless Ecosystem Launch Event". At the same time, at this launch event, Meizu brought the all-new carborne OS: Flyme Auto, which will be first mounted on Lynk & Co 08.
Let's think back to the role that mobile phones play in the driving scenario:
In the era when mobile phones didn't have navigation features, a phone was just a phone, at most connecting to AUX or Bluetooth to play songs;

In the era without smart car machines, a mobile phone could be clipped on a car mount as navigation;

With the introduction of mobile phone mapping features, mobile phones can abandon car mounts and take on the role of smart car machines;

……
But now, as everyone has a mobile device, the role of mobile phones in driving scenarios is changing.
I still remember the first test drive of the AITO Wenjie M7 last year, which was also the N-th time I experienced the Hongmeng carborne OS. I wrote very clearly in the article:
In the AITO brand, Huawei's involvement can leverage their strengths in hardware and software to better realize the scenarios of car and mobile device interconnection.

But now, with Geely's acquisition of Meizu, Mercedes-Benz's long-standing deep cooperation with Samsung, and Android's native vehicular system created for Polestar… If they also start walking down this path, the advantages of the super desktop are likely to be broken.
However, there is a "sounds uncomfortable" comment in the article that hasn't been mentioned:
Although I forgot to mention "NIO wants to make mobile phones" at the time, it can be seen that some people still have doubts about whether they can surpass Huawei and break the dominance of Huawei alone.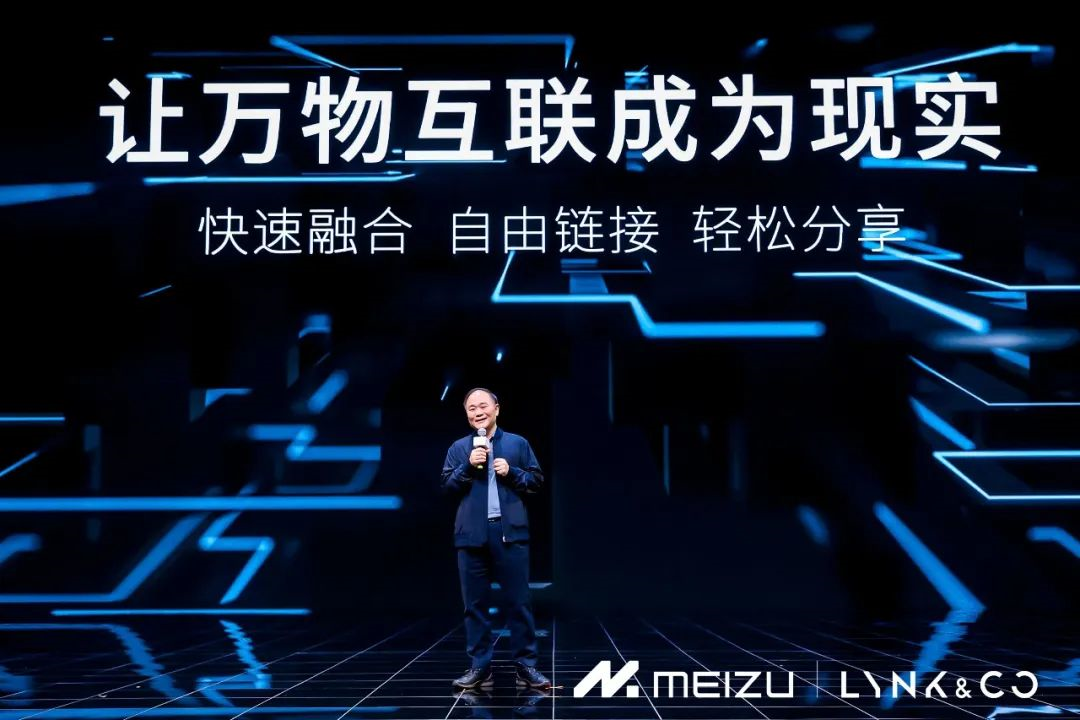 Let's take a look at the determination of Meizu towards Flyme Auto at the "Meizu ∞ Lynk & Co Infinite Ecology Launch Event" personally opened by Geely's head Li Shufu.
Have you heard of the "smartphone domain" in intelligent cars?
Bosch once divided cars into five major domains: powertrain domain, chassis domain, body domain, cockpit domain, and autonomous driving domain.
However, Meizu proposed the "Sixth Domain Defined by Chinese People" this time: the smartphone domain.
Despite the narrative and gimmicky elements in such a statement and naming, the definition of the "smartphone domain" provides a straightforward understanding: Meizu wants to change the existing technical architecture and definition of intelligent cars and integrate smartphones into them deeply.
Today's intelligent cars focus not only on power performance, driving and riding quality, energy economy, space size, and safety performance but also on computing capacity with the development of vehicle intelligence, which ultimately leads to obsolescence. On this point, intelligent cars are strikingly similar to mobile devices.
Therefore, upgrading the computing power of intelligent cars requires a considerable cost. Either buy a new car or, like NIO and GKUI, replace the cockpit hardware for users. The first thing Meizu wants to do is make smartphones a part of the car cockpit, so "user upgrades phone = user upgrades car," thus enhancing the user experience of the intelligent cockpit and the service life of intelligent cars.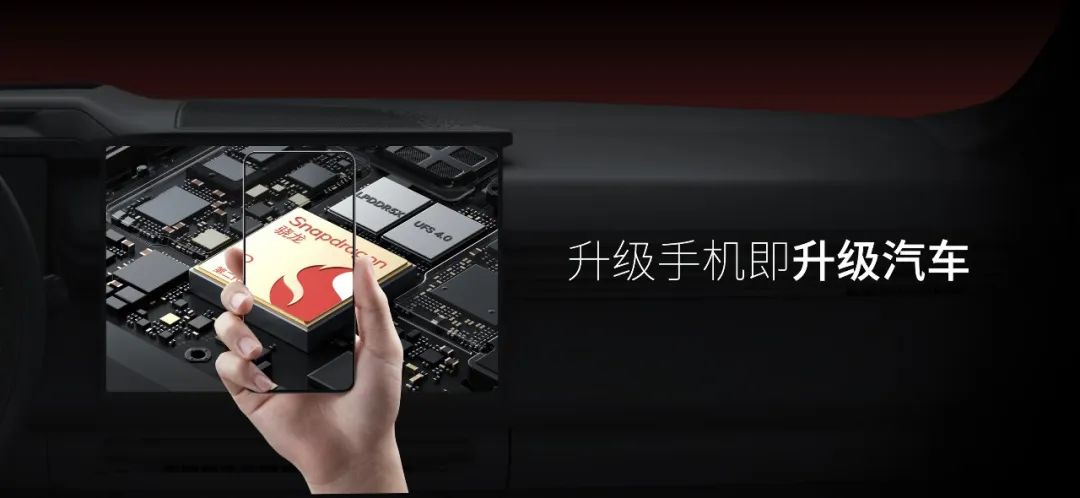 Flyme Auto's advantage lies in the integration of the smartphone industry where Meizu operates, billion Cattle as the intelligent hub, and the automaker identity owned by Geely. In this way, the hardware and software planning for both smartphones and vehicles can be well managed from the initial stage of automotive research and development.Translate the following Markdown Chinese text into English Markdown text, retaining the HTML tags in Markdown in a professional manner, and outputting only the results.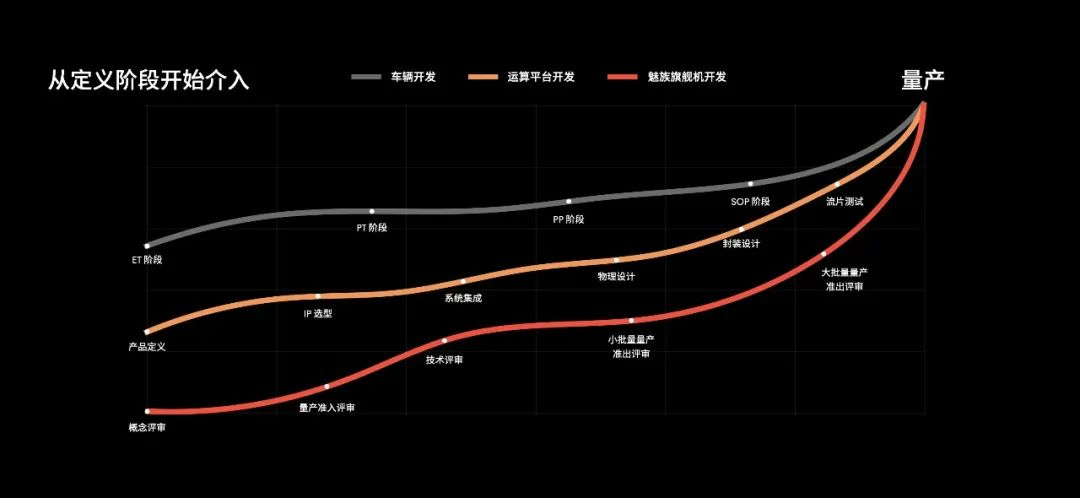 To this end, Flyme Auto has achieved the integration of data, team, and computing power. It connects the data sandbox of the mobile phone and the vehicle system on the software level, such as the most basic storage data, account information, and allowing tens of millions of mobile phone applications to directly enter the vehicle, giving birth to a brand-new vehicle system application ecology.
Flyme Auto has reconstructed the entire underlying communication protocol, integrating distributed application ecology, Flyme Link interconnection framework, protocol fusion, and heterogeneous networking capabilities, making the mobile phone a true part of the car and allowing the rapidly iterating mobile computing power to better integrate with the vehicle system's computing power.
Without a mobile phone, it's still a vehicle system
Of course, Flyme Auto, as a vehicle OS system, should fulfill its role even without a mobile phone acting as the "automotive sixth domain".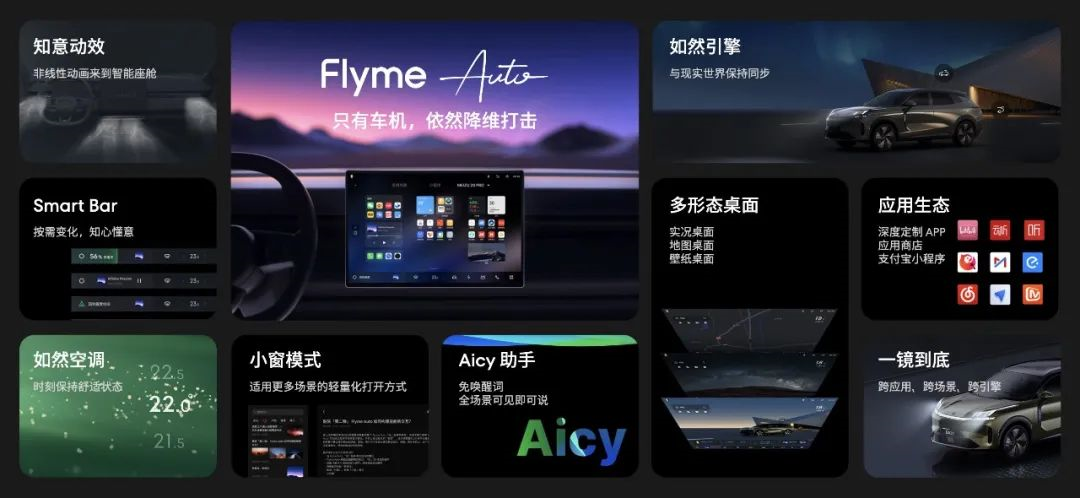 Flyme Auto adopts the "Smart Bar" design. By adding dynamic adaptive interaction on a traditional Dock bar, the system can intelligently match the needs of different scenarios and present core information instantly.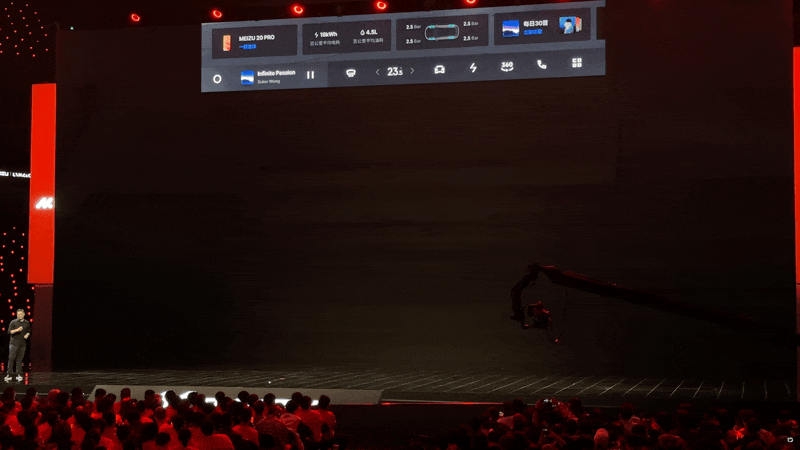 At the same time, Flyme Auto also designed the "Flexible Mini Window Mode". Using a multi-tasking screen display solution, it realized lightweight opening, temporary intervention, and flexible switching functions, thus solving a large number of "temporary" interaction requirements.
As Meizu's in-car OS, Flyme Auto features the Aicy intelligent voice assistant, capable of context understanding, multi-round conversations, visible speech, and emotional TTS, among other functions.
Aicy's intelligent voice control offers 10 customizable voices and 1221 offline voice commands, and calendar events on your phone can be automatically synced to the car, with proactive voice reminders.
However, given the current "battle royale" situation among intelligent car voice assistants, the quality of this voice assistant remains to be seen; I eagerly await the opportunity for a hands-on test.
Furthermore, Flyme Auto seamlessly synchronizes supported Meizu smartphones' installed apps, and through Flyme Link, enables the sharing and mutual use of hardware capabilities between phones and cars, resulting in a broader range of use cases. For example, Meizu phones can serve as cameras, microphones, or game controllers while in the vehicle.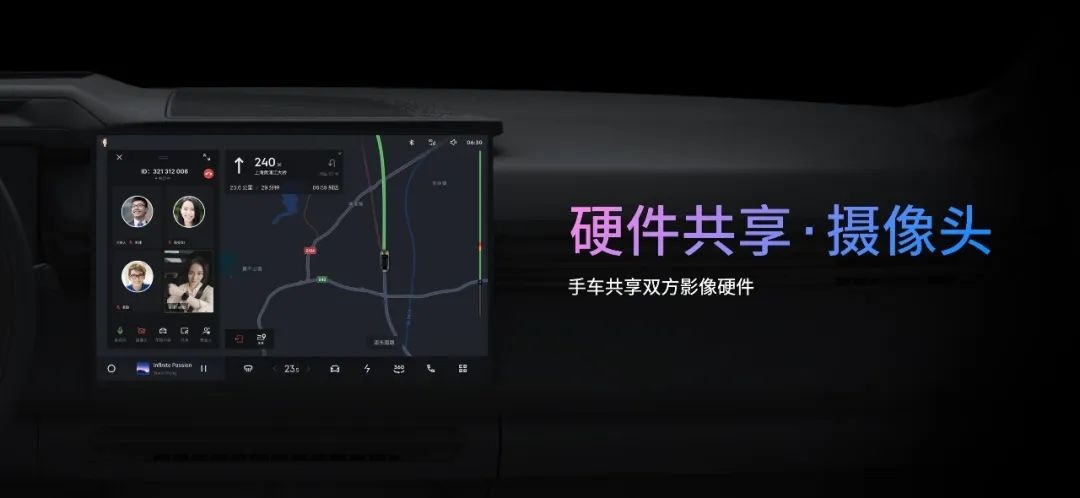 Additionally, Flyme Auto provides mobile-assisted OTA functionality. Users can pre-download in-car OS OTA firmware to their phone, minimizing the risk of failure in extreme conditions.
Dubbed the "Huangpu Military Academy of the smartphone industry," Meizu has contributed many talents to the field. Holding several firsts in smartphone design, the Flyme system has earned praise for its clean interface, excellent animations, and practical features.
Flyme Auto has designed the Ruran Air Conditioning feature, where users can simply choose their ideal scenario from "Cold Dew, Morning Breeze, Warm Sun, or Fireplace" according to their heating or cooling needs, to efficiently adjust the car's interior environment. Moreover, Ruran Air Conditioning creates a more natural and intelligent environmental control system from visual, auditory, and perceptual perspectives.
At the same time, Flyme Auto employs the Ruran Engine, which includes the designs of two virtual engines – "Time Engine" and "Weather Engine." These engines not only subtly display the flow of 24 hours a day in the live desktop but also integrate real-life weather conditions into the desktop, synchronizing with the real world.
There are currently three mainstream solutions for in-car OS interaction design: map desktop, live desktop, and wallpaper desktop. With Flyme Auto, Meizu provides all three solutions for users to freely choose according to their usage habits, reducing the learning cost of "relearning when switching cars."
Of course, there's also the "One-shot" animation design.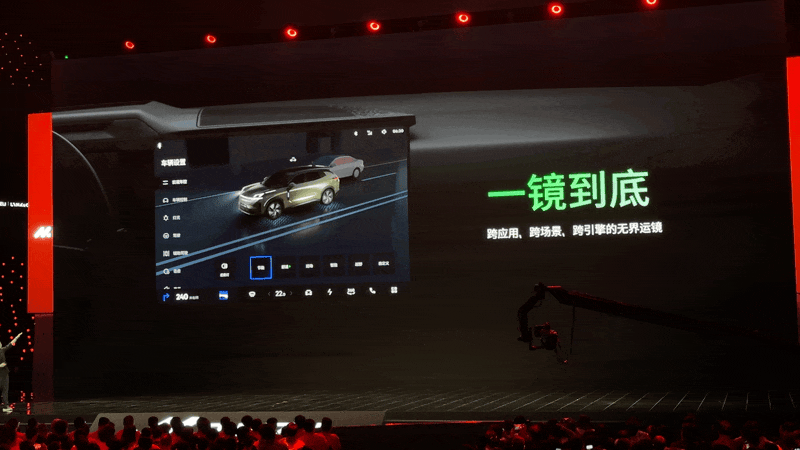 These interactive visual designs in Flyme Auto showcase Meizu's strength in in-car OS once again.
Translate the following Markdown Chinese text into English Markdown text, maintaining the professional style and the HTML tags within Markdown, and output only the result:
Flyme Auto also has a feature called "Seamless":
Seamless Unlocking: Using UWB technology, the vehicle automatically unlocks when the user with a Flyme-powered phone approaches;

Seamless Transition: When the user enters the car, navigation information and QQ Music from the Flyme-powered phone automatically transfer to the central control screen;

Seamless Apps: Users can directly access phone ecosystem apps on the car's screen without installation or data consumption.
In Conclusion
Creating a connected ecosystem between handsets and vehicles that delivers multi-terminal, full-scenario, and immersive smart interaction experiences is a difficult challenge that the entire industry urgently needs to overcome.
With Meizu's 20-year technical expertise in interaction and OS, Lynk & Co's youthful and trendy brand appeal, the current market's blue ocean, and Geely Group's investment and integration capabilities, Flyme Auto has a promising outlook.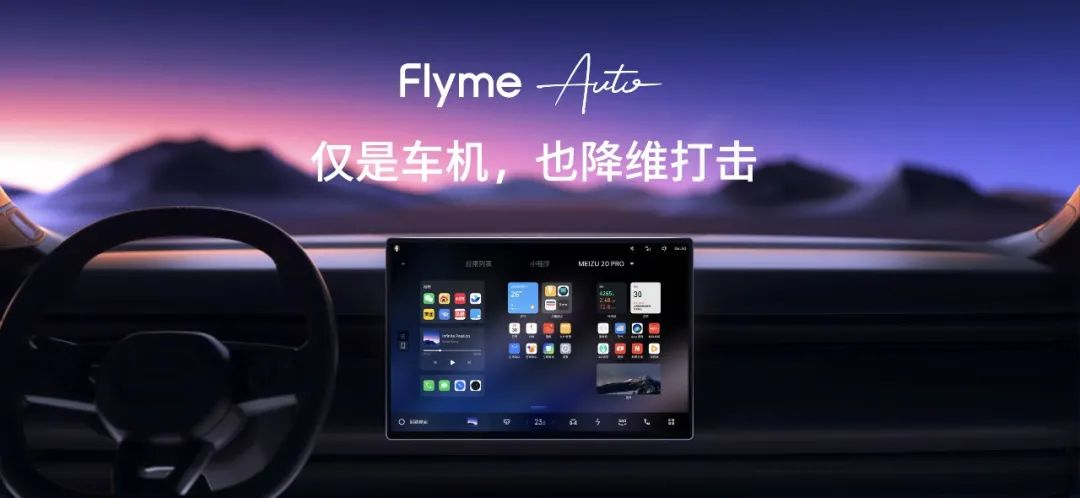 However, for Meizu entering the smart car market, with Huawei ahead and Xiaomi behind, the competition for intelligent cockpits among mobile phone manufacturers is just getting started.
Lynk & Co indeed needs Meizu's participation today. I still remember the test drive of Lynk & Co 05 PHEV last year, where the vehicle's system showed significant lag. As a team with extensive software development experience, Meizu has "zero tolerance" for lag.
Lynk & Co's all-new midsize SUV, the Lynk & Co 08, is the first vehicle to feature Flyme Auto. How will it perform in terms of smart connectivity and intelligent cockpit? We look forward to experiencing the Flyme Auto system created by Meizu as soon as possible.
So, what do you think the performance of Flyme Auto, crafted by Meizu with 20 years of mobile phone manufacturing experience, will be like in the car market in the future?I need the original Chinese markdown text to translate it into English. Please provide the text you would like translated.
This article is a translation by ChatGPT of a Chinese report from 42HOW. If you have any questions about it, please email bd@42how.com.