On March 31, 2023, smart announced its latest delivery performance. In March, smart Elf #1 delivered 5,911 units in China, a 63% MoM increase. As of March 31, smart has delivered a total of 12,697 units in China in the first quarter of this year. Since deliveries began at the end of September last year, smart has delivered a total of 21,909 units in the Chinese market.
2023 marks the 25th anniversary of the smart brand. Smart celebrates the year with the theme "For a Million Loves" and has crafted the Brand Inspiration Institute, showcasing the brand's "evolution" journey.
Smart has devised a long-term development plan for OTA online upgrades. Smart Elf #1 has once again received an OTA upgrade, rolling out smart OS 1.1.8 CN version to all users, improving numerous highly requested features. Meanwhile, the all-new smart Elf #3, dubbed "Urban Energy Mate," has been officially announced and will make its global debut at the 2023 Shanghai International Auto Show.
In February this year, smart was awarded the domestic first E1 certificate for UN ECE R156 software upgrade management system, issued by the German Federal Motor Transport Authority.
Smart partners with NVIDIA in the field of intelligent driving, jointly developing a new data center to empower intelligent driving systems and AI system R&D. In addition, smart collaborates with Ecarx Technology and AMD in developing an immersive intelligent cockpit computing platform.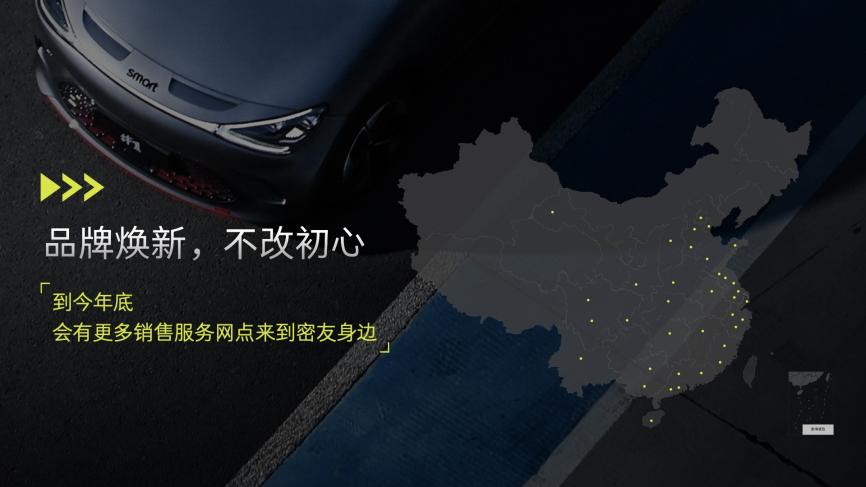 The smart brand adheres to the "Dual-core China-Europe, Global Deployment" development strategy. In China, smart expands its sales and service network. In the first quarter of this year, two brand new smart flagship centers were successively launched in Hangzhou and Guangzhou. It is estimated that by the end of this year, the total number of smart outlets nationwide will exceed 200, covering more than 60 first-tier, new first-tier, and second-tier cities. Upholding the "user-centric" concept, smart has officially initiated the "smart care Guardian Action" and will unveil the smart global training center and service brand within the year.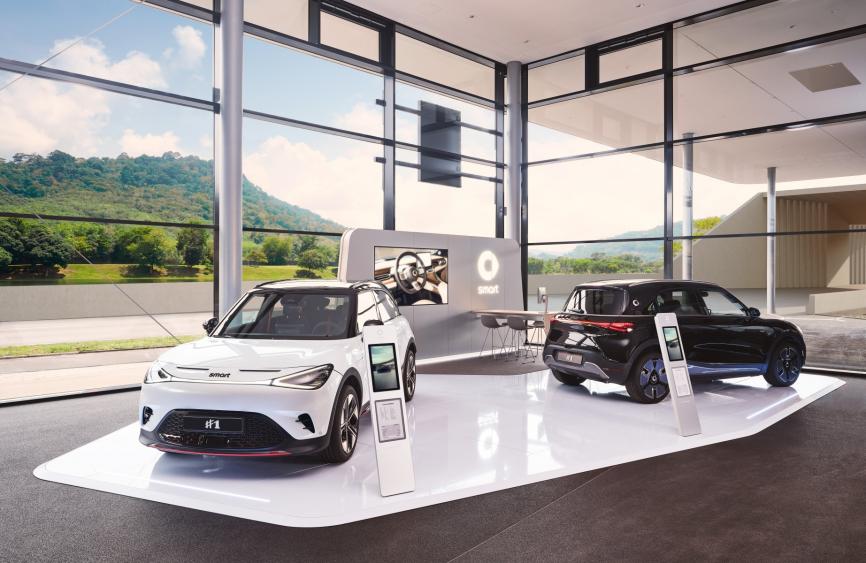 In addition, smart has established 300 sales and service outlets in 13 European markets. smart #1 has recently been officially launched and began its first batch of user deliveries in the German market. Concurrently, smart actively explores the Southeast Asian new energy vehicle market, with smart #1 expected to debut in Malaysia in the fourth quarter of 2023.
This article is a translation by ChatGPT of a Chinese report from 42HOW. If you have any questions about it, please email bd@42how.com.