Author: Zhu Shiyun
Editor: Qiu Kaijun
Flyvyne Automobile has re-cognized itself and the market.
On March 27th, Flyvyne Automobile launched its second product, the mid-to-large-sized luxury pure electric sedan F7, with a price that was lower than what most people expected: 229,900-301,900 yuan.
This price not only dropped by 50,000 yuan compared to the previous pre-sale price of 280,000-350,000 yuan, but was also 7% lower than the user research expectation of 246,000 yuan. Moreover, a basic version of the F7 will be launched in the second half of the year with a price of 209,900 yuan and a range of up to 500 km using lithium iron phosphate battery technology.
Although the official still stresses that the core competitor of the F7 is the NIO ET5, the practical price pressure has been given to the Xpeng P7i, the Leapmotor C01 and even the BYD Han and Sea Lion.
After more than one year of independent operation, Flyvyne has finally given up the illusion that "good products should have a high premium" and has begun to seriously fight this battle for survival that will determine its future – achieving profitability by 2025.
Idealisic Products, Practical Prices
The core product highlight of the F7 is the "Bach cockpit", and the main color of the F7 is the "first cup of spring coconut latte".
One is the pinnacle of classical art and the other is an easy-to-reach blockbuster from Luckin Coffee.
This conflict is a vivid portrayal of the F7's product and price: using the product strength of mid-to-large-sized luxury pure electric sedans to compete in the middle-to-low end mass market with a "high and low" price-performance ratio strategy.
"Last year, the sales of passenger cars in China priced between 200,000 yuan and 300,000 yuan were around 3.7 million units. This market has great potential and is Flyvyne's core market. We hope to make more users aware of the Flyvyne brand through the F7." Flyvyne CEO Wu Bing said of the F7's pricing: "If a brand cannot sell more than 10,000 units a month or 100,000 units a year, it will lose its brand recognition in the current fierce competition, so we must quickly seize the market."
Therefore, Flyvyne's F7 includes all pure electric models with monthly sales over 10,000 units in its "range".
For NIO ET5 and Zeekr 001, the competitors in the price range of 300,000 to 400,000 yuan, FF F7 emphasizes its price advantage: it slightly lags behind its rivals in terms of battery life, power performance, and core intelligence/cabin driving configuration while overall performance is comparable, but it pulls around 70,000 yuan gap in price.
For Tesla Model 3, BYD Han EV, and BYD Dolphin, the competitors in the price range of 200,000 to 300,000 yuan, FF F7 adopts a strategy of configuration plus quantity: it either increases the configuration at the same price or slightly lowers the price while maintaining the same level of performance with its competitors in terms of battery life and power, and leading in terms of overall intelligence and driving performance.
It is worth noting the comparison between F7 and P7i.
For the models priced at 249,900 yuan or above, FF F7 slightly outperforms its competitors in terms of battery life, power, and intelligent cabin hardware configuration, while Xpeng G3 has an advantage in intelligent driving hardware.
The core "divergence" is that FF F7 adopts a pragmatic approach by providing upper hardware configuration limits or limiting to models with high-speed navigation, lowering the threshold price, increasing battery life, offering standard Bach seats and 3D vector audio technology as benefits that have been validated by the current market.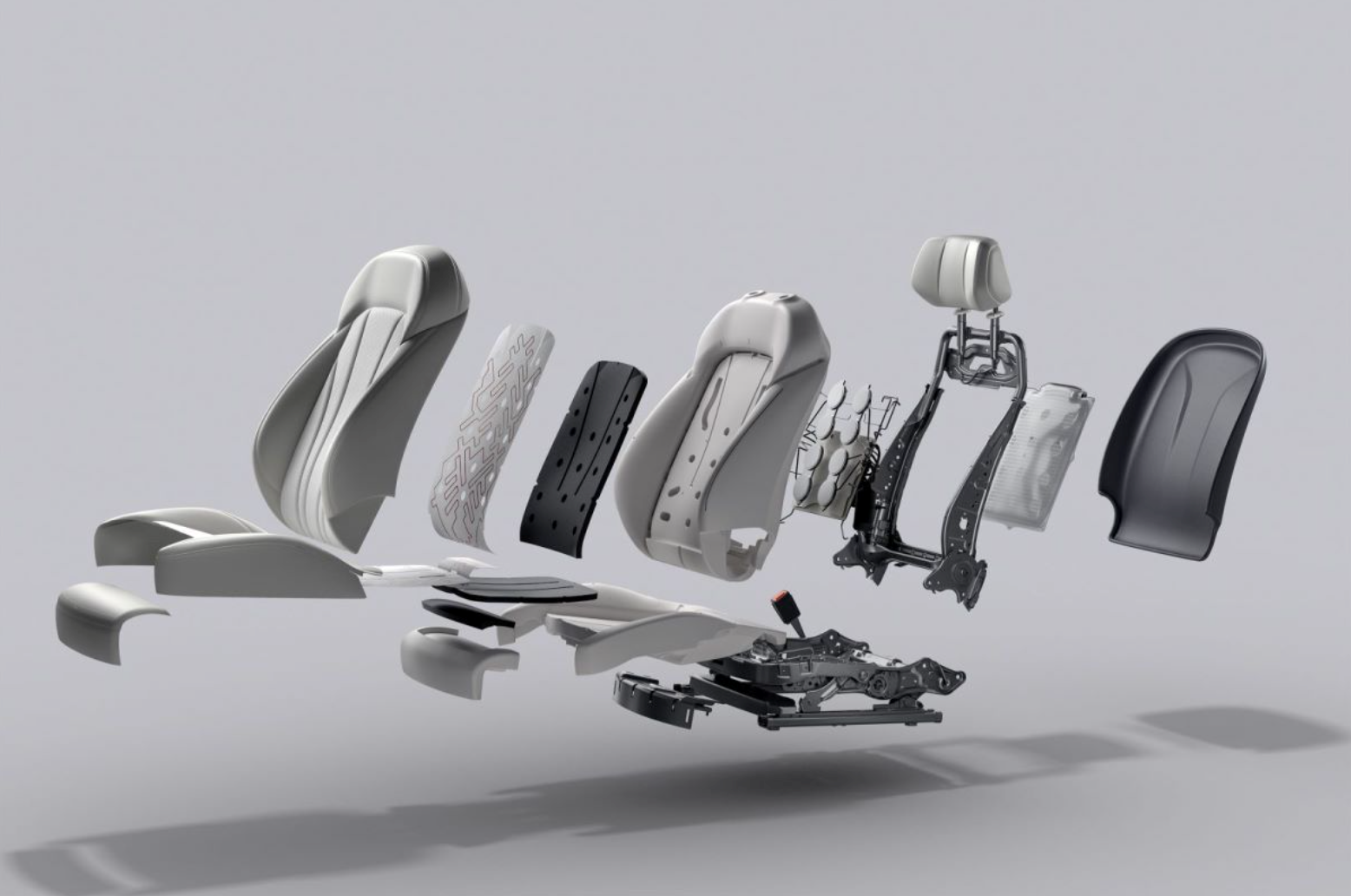 In contrast, Xpeng bets on algorithmic progress to turn intelligent driving into an indispensable core selling point, so even entry-level models retain a high upper limit of intelligent driving hardware solutions sold in a bundled manner with hardware and software.
Moreover, Xpeng's approach of "Not launching LFP version," compared with FF F7's clear pricing and launch strategy, is more idealistic.
Is it ideal or realistic? At least for now, FF F7 has made its choice.
"The key to (market) competition is whether you can meet user needs, find a unique brand proposition, and have competitive advantages in cost control and operational efficiency." Wu Bing said: "This year is a critical turning point, and we hope that FF R7 and F7 can become the twin stars of the brand and occupy a place in the Chinese electric vehicle market.""`
From Technical Premium to Scale Competition
It's not just Flyer who made a new choice.
"[The technology and parts that were previously supplied to top luxury brands], the best technology and best parts, are now reserved for our own brands to use," an insider of SAIC Group explained Chairman Chen Hong's expectations and support for IM and Flyer to Electric Vehicle Observer.
From SAIC's perspective, it is not difficult to understand the competitive strategy of IM and Flyer in 2022. They provide the most advanced electronic and electrical architecture and SOA software architecture, supply parts for BBA's flagship models, accumulate 30 years of vehicle adjustment experience, and integrate China's auto industry into a whole. The price of 300,000-500,000 yuan is truly conscientious.
"Luxury pure electric smart sedans with corresponding features," and "the king of intelligent cockpit screens, the winner of intelligent driving," all reveal this ambition: from research and development investment, to technological achievements, and then to technology premium in product terminal, verify repeatedly and be natural and logical.
However, the market is not buying it, and the first product of IM and Flyer does not sell well, far from the goal of "dominating the market."
The reason for this is that the intelligent electric vehicle market has not really reached the "IPHONE" moment yet.
The mature industry chain has narrowed the gap between new and old enterprises in know-how of traditional cars, and new fundamental technologies have not yet developed rich application ecology.
At present, the electric vehicle market is still a competition of endurance and energy efficiency, while the intelligent car field has entered the stage of technological disillusionment, questioning costs and practicality.
Meanwhile, SAIC's brand reputation accumulated in the gasoline car market cannot match that of "We Xiaoli" and BYD, which started earlier.
Therefore, whether IM or Flyer, they are actually new players who have entered the game late. Before convincing the market with technology, they must first establish a reputation with sales.
Therefore, IM launched LS7, starting at 309,800 yuan, and Flyer launched F7, starting at 209,900 yuan. SAIC is no longer obsessed with the "high-level" technological competition, but has entered a systematic scale competition, which is their familiar field.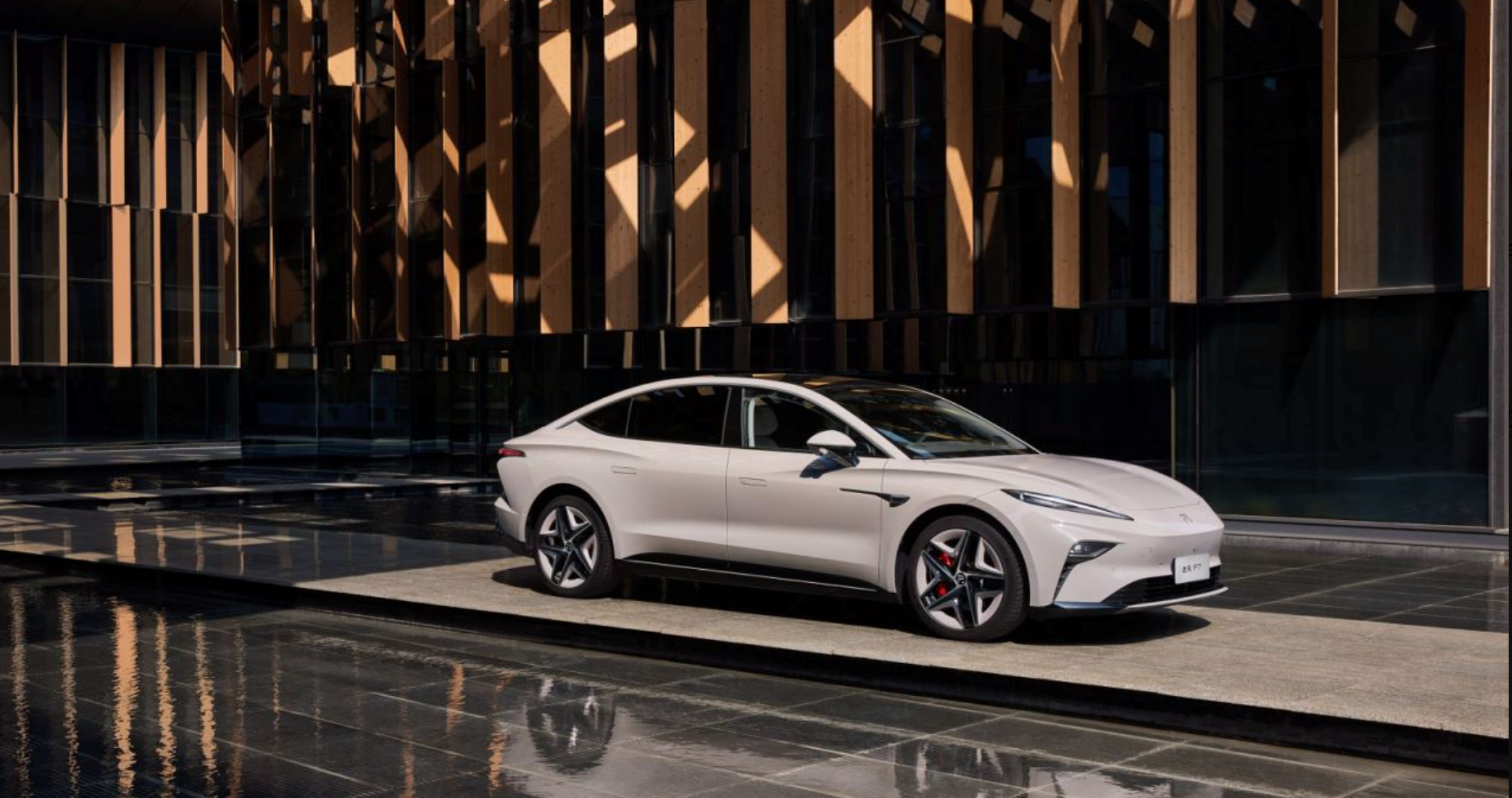 The Moovauto F7 uses the Mofang battery, which is compatible with multiple brands such as IM, Roewe, MG, and SAIC Maxus. In 2022, SAIC Group's sales of new energy vehicles reached 1.073 million units, with nearly 500,000 units sold after deducting the scale of 600,000 units of SAIC-GM-Wuling.
The underlying software architecture of the F7 "Bach cockpit" is provided by SAIC Zero Bundle Technology. Currently, there are two intelligent cockpit operating systems, Zero Bundle and Zebra, within the SAIC system, and they will gradually be consolidated in the future to support software reusability with a scale of 2.78 million vehicles (in 2022).
In terms of technology, Moovauto and SAIC have established four co-creation centers for design, smart, intelligent driving, and intelligent electric, and they have their own dedicated teams. A weekly review mechanism has been formed to gather industry changes, aggregate user feedback, and conduct rapid iteration of OTA's major version updates every two months.
"At a previous test drive event, we found some parts that could be optimized logically. We communicated with the intelligent driving team the same day. When we stepped into the test drive field again the next day, these problems had been improved," said Jiang Yi, director of public relations for Moovauto. "This co-creation approach is more suitable for the current market and is also one of our core advantages."
Changes, and a Long Road Ahead
Product quality and price are the basis for gaining market favor, and for Moovauto, the road to sales is still long and arduous.
In 2022, Moovauto's sales network experienced multiple adjustments and its operating status was average, even becoming a resistance to the F7's "explosive sales." The battery swapping model, which effectively lowers prices, is also limited by the speed of constructing battery swapping stations, making it difficult to actually boost sales.
It is not an easy task for Moovauto and SAIC to repair and improve their sales network and accelerate the construction of battery swapping stations.
Currently, Moovauto has 172 sales outlets in 64 cities and 14 delivery centers in 12 cities, and 129 service centers/special service stations in 66 cities.
This year, Moovauto will accelerate the layout of channel outlets and increase the proportion of independent after-sales service stations to 90% by the end of the year to further meet the needs and experiences of users.
In terms of battery swapping, the swapping service provided by RisingAuto and Jieneng ZhiDian will be carried out at the comprehensive energy service stations (supporting fast swapping) built and upgraded with the support of the network of over 50,000 gas stations owned by Sinopec and PetroChina.
Currently, three battery swapping stations have been put into use in Shanghai. Battery swapping stations in cities such as Beijing, Shenzhen, Guangzhou, Chengdu, Tianjin, Hangzhou, Suzhou, Nanjing, and Zhengzhou have basically completed site selection and are currently undergoing approval and construction processes.
In terms of product layout, RisingAuto will still maintain a pace of launching one new car per year and form a product layout of 4-5 models by 2025.
"The profit target for 2025 is based on the scale generated by our product matrix, the scale-up support of SAIC Group, and the changes in raw material/battery prices." Wu Bing said, "But the deeper meaning is to tell the entire management team to form scale effects within a reasonable time frame and achieve sustainable development."
This article is a translation by ChatGPT of a Chinese report from 42HOW. If you have any questions about it, please email bd@42how.com.